Our Family's Favorite Recipes: Scotland Edition
While in Scotland, we enjoyed treating ourselves to the many delicacies the UK has to offer! Some of our favorites were fresh scones with clotted cream, Scotch pies, fish & chips and Glenlivet Whiskey! One aspect of travel that we always look forward to when leaving Pittsburgh is experiencing the new flavors and foods. I find joy in discovering small, hidden away cafes. I look for stores that truly reflect a nation and its people. I really respect how Europe has maintained their love of small, specialized establishments that sell only the finest and highest quality items.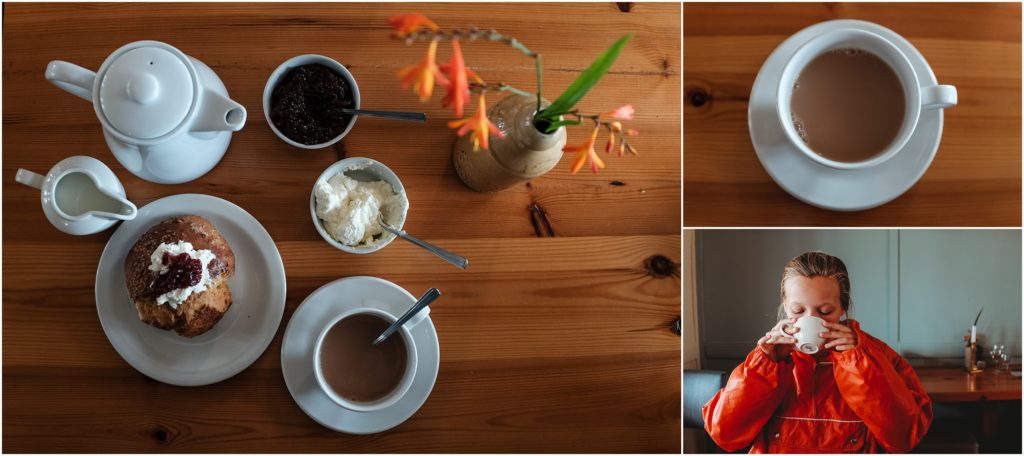 Here is a list of some of the coolest (and weirdest) Scottish foods out there!
Haggis: A savory pudding containing sheep's heart, liver and lungs minced with onions, oatmeal, suet, spices, salt and stock and traditionally stuffed in a sheep's stomach. We tried it, and the best way we can describe it is meat with spicy oatmeal…
Scotch Pie: A small, double-crisped meat pie often filled with minced mutton. This may have been my favorite Scottish meal.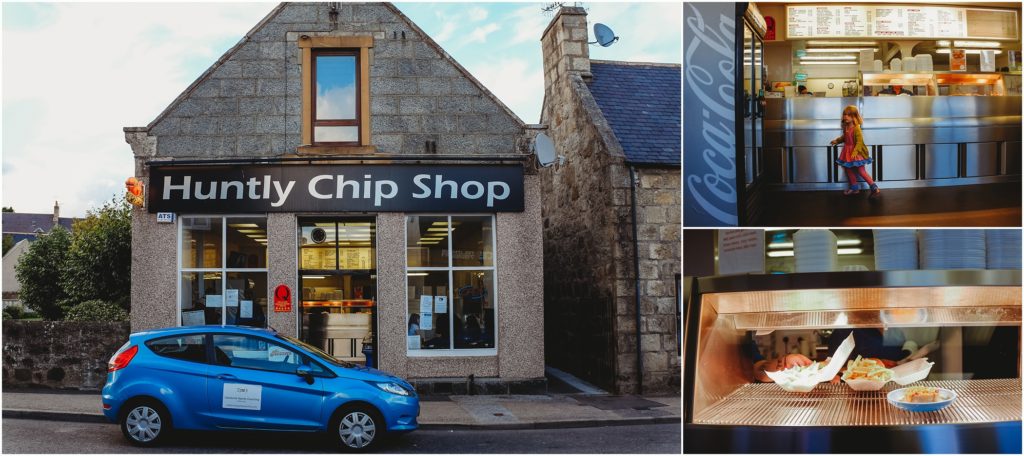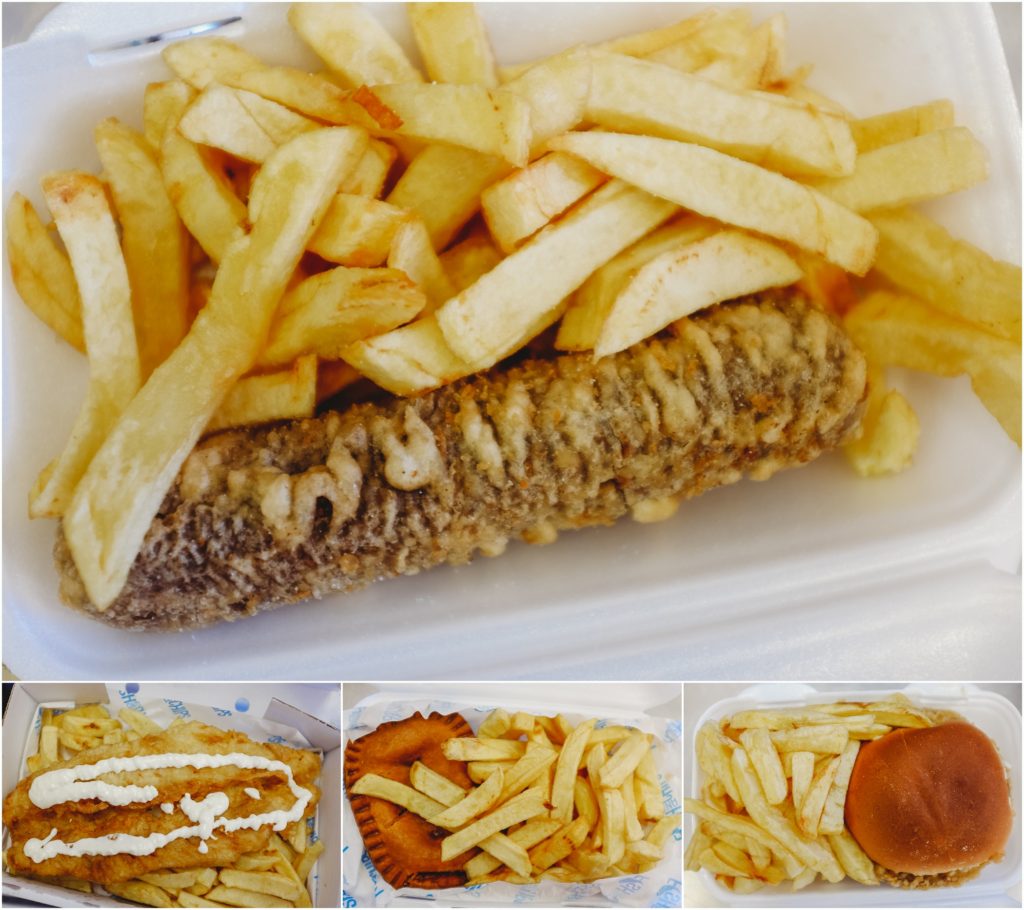 Tablet: A sweet fudge made from butter, condensed milk and sugar. We also tried this delicious treat, and my youngest enjoyed the sweet, milky texture the most.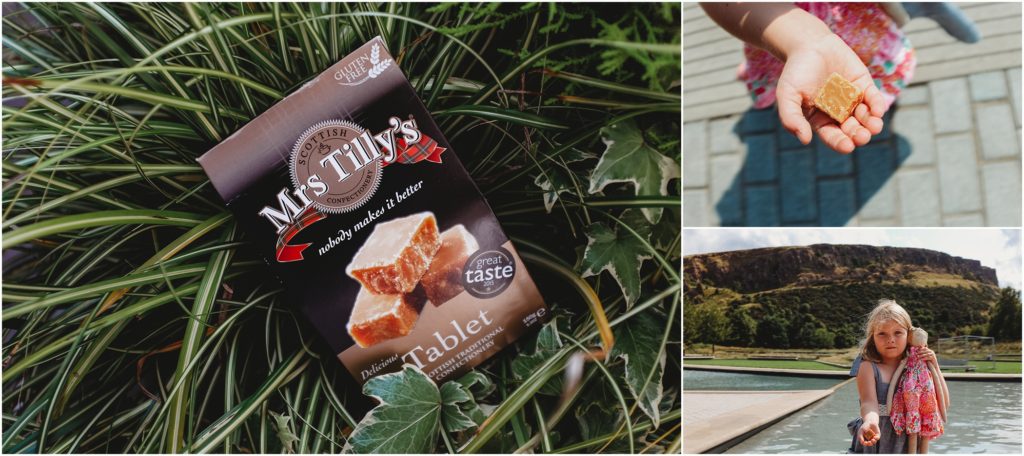 Porridge: Made with oatmeal, water or milk and, in Scotland, a generous portion of salt. Scots have been enjoying porridge for centuries. Traditionally porridge is stirred with wooden stick called a 'spurtle'.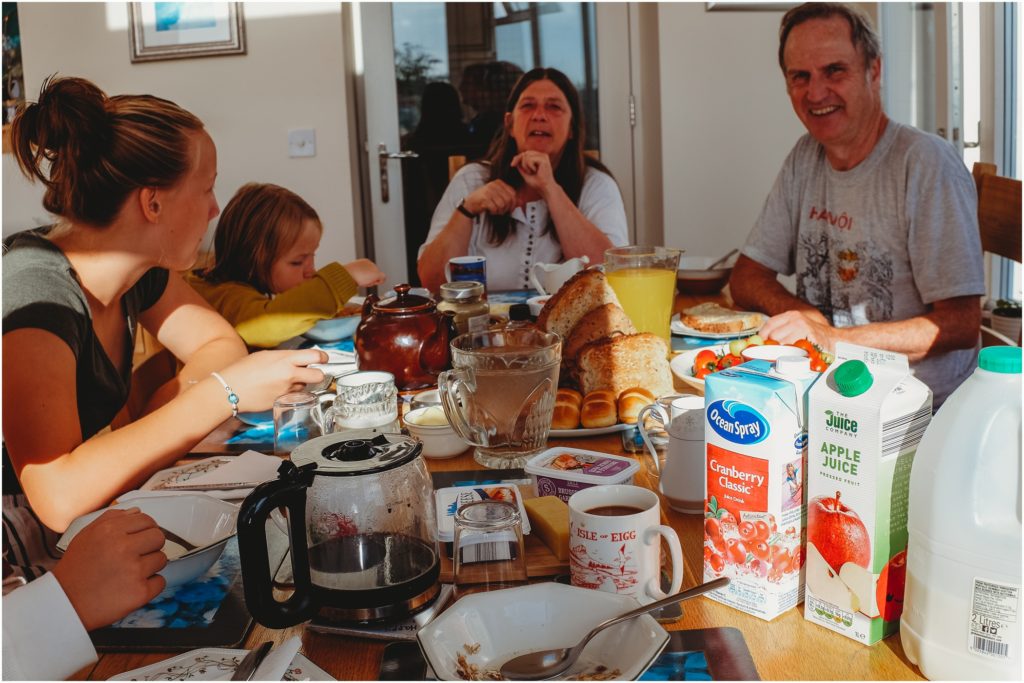 Lorne: A slice of square Scottish sausage. We ordered this as a part of a full Scotch breakfast, and we all liked how flavorful it was.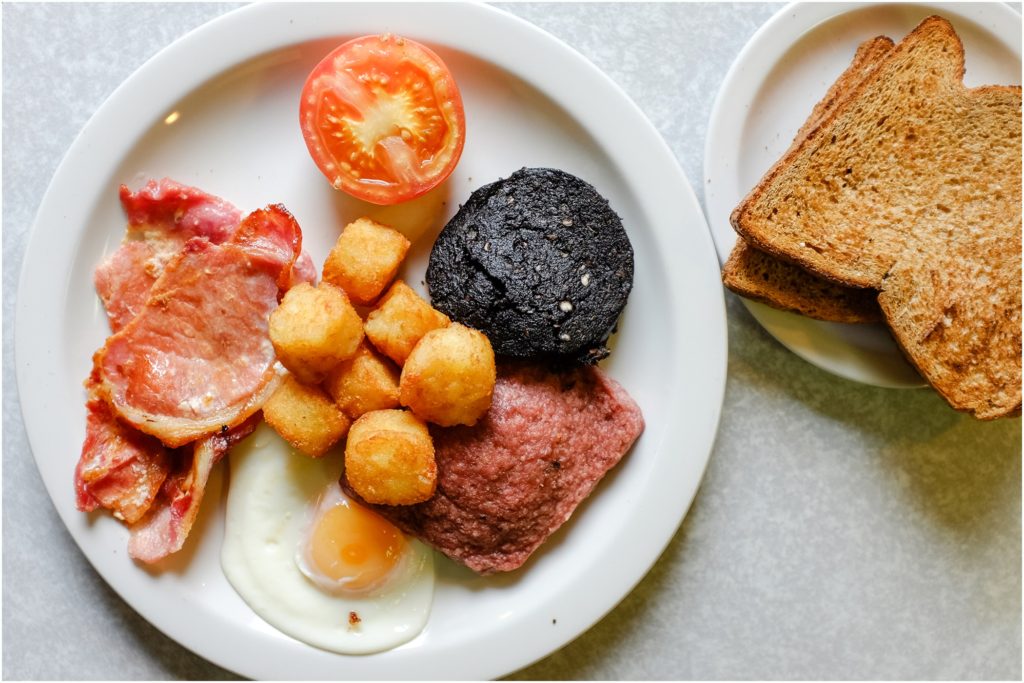 Skirlie: Made from oatmeal fried with fat, onions and seasoning.
Dundee Cake: A famous traditional Scottish fruit cake with a rich flavor which is typically decorated with concentric circles of almonds.
Heather Honey: Heather is a flower in the Highlands of Scotland in July. It is the principal component of Scottish Heather Honey. The honey has a distinctive flavor with a rich, full taste and is high in healthy anti-oxidants. While in the highlands, we saw plenty of heather, but didn't have the opportunity to try the honey for ourselves. 
Cranachan: A mixture of whipped cream, honey and fresh raspberries, with toasted oatmeal soaked in a little whiskey. This is a quick dessert often made for special occasions like Christmas.
2 ounces steel-cut oatmeal
8 ounces fresh raspberries 
1 pint heavy cream
3 tablespoon malt whisky (optional)
1 tablespoon honey (

plus more, to serve – 

bonus if you use Scottish honey!)
Heat a large heavy-based frying skillet on the stove until hot, but not burning.
Add the oats and continually stirring, toast the oats until they have a light, nutty smell and are only just beginning to change color. Do not leave the oats unattended as the oatmeal can quickly burn, so they will need constant attention. Once toasted, remove immediately from the pan.
Crush the raspberries with a fork.
In a large, clean bowl, whisk the cream and whisky to form firm peaks. Take care not to over whip.
Finally, fold in the honey, followed by the toasted oatmeal.
In either a large glass trifle bowl or into individual serving glasses, layer the dessert. Always finish with a layer of the cream and oatmeal.
Cover the bowl or glasses with plastic wrap and chill for one hour. 
To serve, drizzle a little extra honey and a piece or two of shortbread.
Enjoy within a few hours. Also, omit whiskey when serving to kids.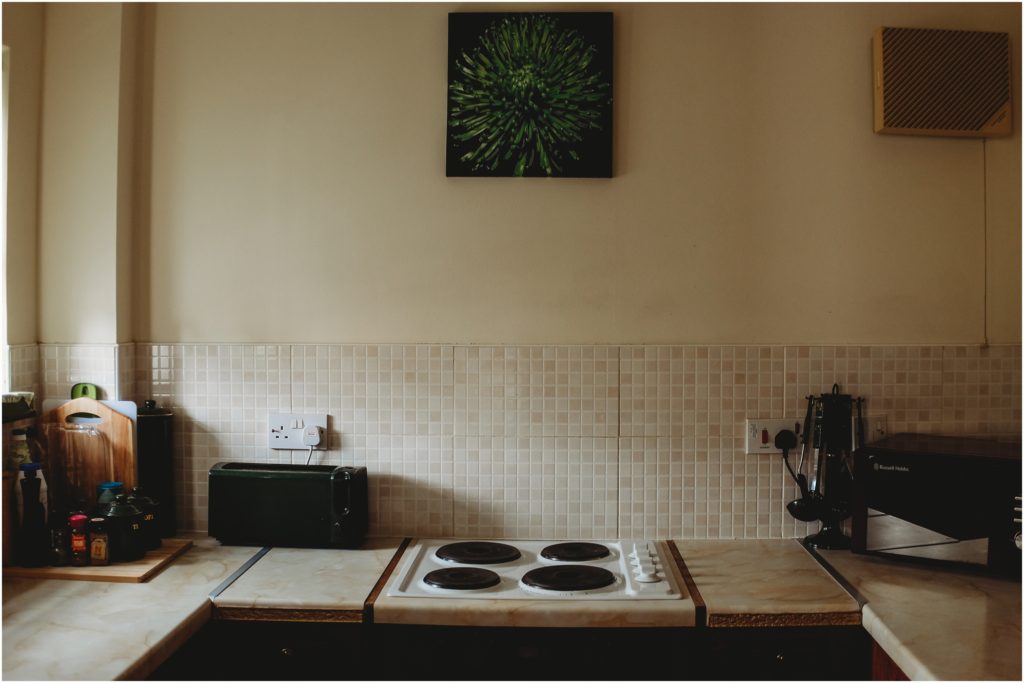 When we are in a new place, we like to shop in at least one grocery store and see what we can find! We use these local treats to create a picnic and enjoy the outdoors! While on the Isle of Mull, this summer, we enjoyed delicious tomatoes, Scottish white bread, the local cheese, and breaded ham.

Mary's Milk Bar: If you (or anyone you know) find yourself in the wonderful city of Edinburgh, Scotland, make sure to recommend this ice cream shop! This store has hands-down the best ice cream I've ever tried, my personal favorite flavor being milk and the location cannot be beat!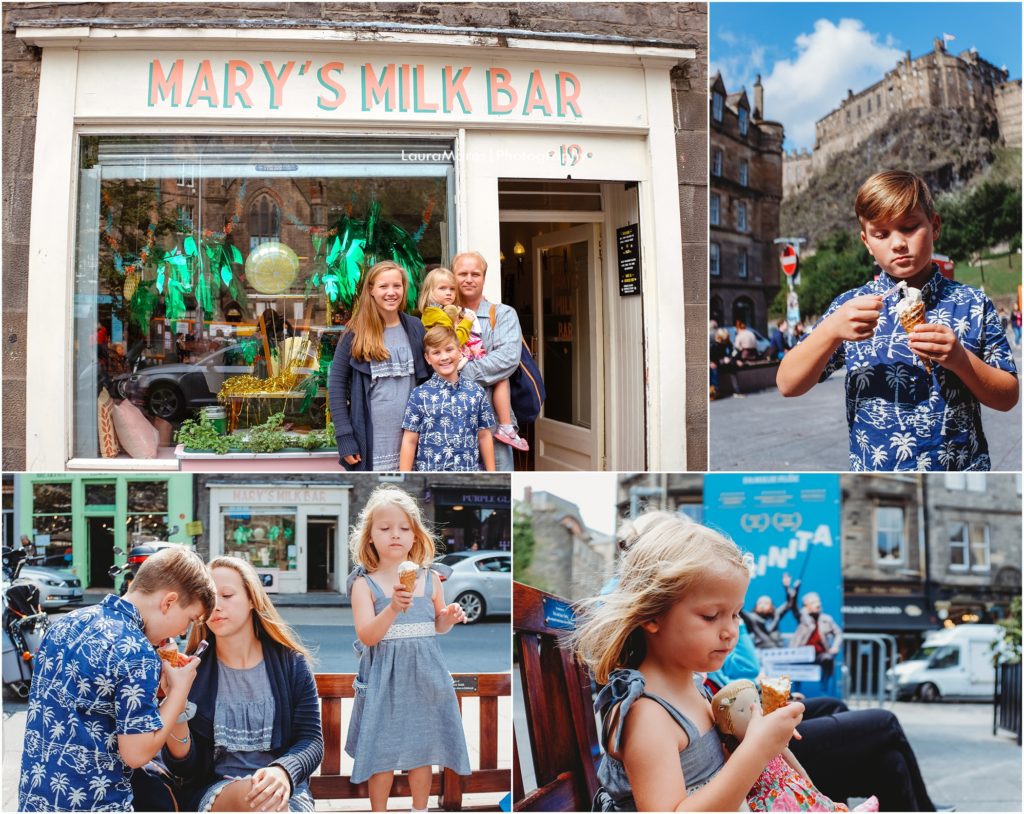 While grocery shopping in Tesco, I picked up a magazine full of delicious recipes. Below you will find three of these must-try Scottish recipes that my family can't wait to try!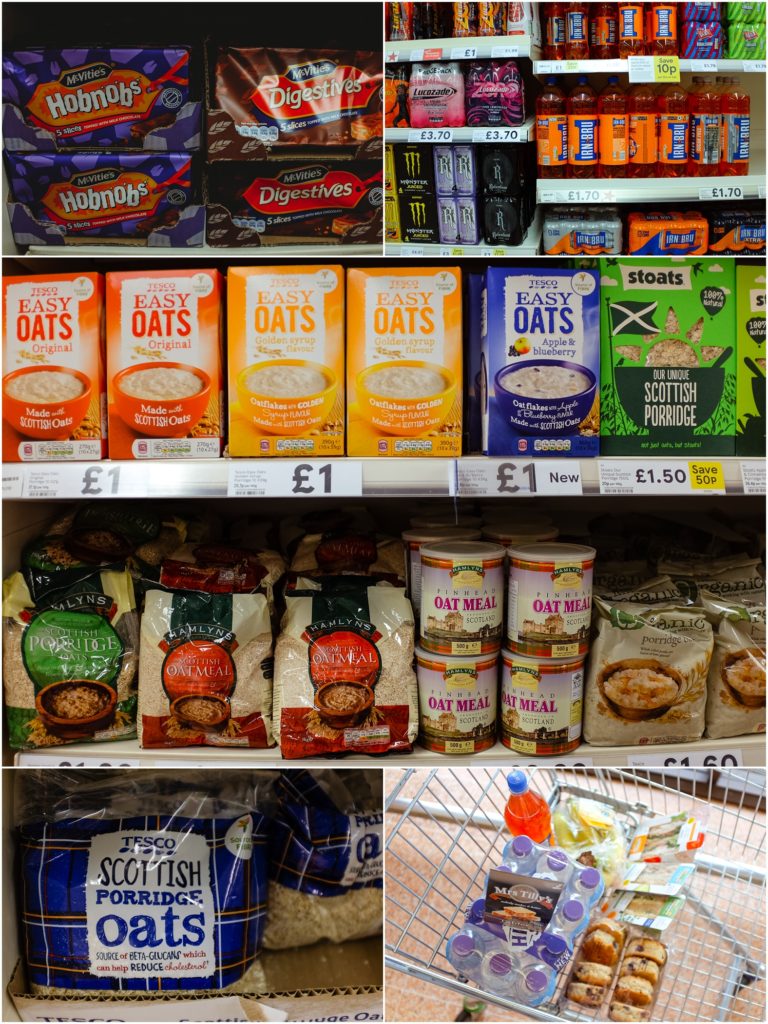 Raspberry and Marzipan Galette
Serves: 8 | Time: 50 minutes 
Ingredients: 
500g pack short crust pastry
plain flour, for dusting
400g raspberries
10g fresh thyme sprigs, leaves picked and chopped, plus a few sprigs to serve
4tbsp caster sugar
1tbsp cornflour
70g golden marzipan, chopped
2 tbsp ground almonds
1 egg, lightly beaten
Icing sugar, for dusting
Vanilla ice cream, to serve (optional)
Directions:
Preheat the oven to 400 F
Roll out the pastry on a lightly floured surface to the thickness of a pound coin, then cut out a 12 inch circle using a dinner plate as a guide, saving the offcuts for another recipe. Transfer to a large baking sheet lined with baking paper.
Mix the raspberries with the thyme leaves, 3tbsp caster sugar, the cornflour and marzipan. Sprinkle the pastry with the ground almonds and spoon the fruit mix into the center, leaving a 2.5- 3 inch border.

 

Fold the pastry border up and over the fruit, overlapping where needed, and pinching to seal any cracks. Brush the pastry edges with beaten egg and sprinkle with the remaining caster sugar. Bake for 35 minutes until the pastry is golden and crisp.

 

Leave to cool for a few minutes, then dust with icing sugar and the thyme sprigs. Serve with ice cream, if you would like.

One-pot Lamb and Cherry Pilaf
Serves: 4 | Time: 40 minutes
Ingredients:
1tbsp olive oil
450g lamb leg steaks, fat removed, diced into 3cm pieces
15g butter
1 onion, finely sliced
1 1/2 tsp ground coriander
1 1/2 tsp ground cinnamon

 

1/2 tsp allspice
200g basmati rice
150g fresh cherries, halved and pitted

 

400ml vegetable stock
90g spinach

 

30g chopped fresh soft herbs, such as mint, parsley and dill
15g toasted flacked almonds
Pinch of crushed chilies (optional)
Directions:
Heat the oil in a large lidded pan over a medium-high heat. Season the lamb and fry for 6 mins or until browned all over. Transfer to a plate; set aside. Reduce the heat and add the butter to melt. Tip in the onion; cook for 8 minutes to soften.
Increase the heat and stir in the spices; cook for 1 minute. Add the rice, half the cherries and the seared lamb; season. Pour over the stock, bring to the boil, then cover. Reduce the heat; simmer for 12-15 minutes until the rice is tender and the stock absorbed. Stir in the spinach and let it wilt.
Sprinkle over the chopped herbs, remaining cherries, flakes almonds and crushed chilies to serve.

 
Chorizo-Stuffed Chilies with Coriander Dip
Serves: 4 as a snack | Time: 30 mins plus cooking
Ingredients:
100g Chorizo, diced
120g lighter soft cheese
4 sprig onions, finely chopped
1 lime, zested, plus 1 tsp juice
1 garlic clove, crushed
15g fresh coriander, finely chopped
6 red chilies
20g nature Cheddar, finely grated
For the dip:
150ml half-fat soured cream
1tsp lime juice
1tbsp chopped fresh coriander leaves
Directions:
Dry-fry the chorizo in a frying pan until it starts to crisp and release its oils. Leave to cool, then mix with the soft cheese, spring onion, lime zest and juice, the garlic and 2tsp chopped coriander; season.
Halve the chillies lengthways and carefully scoop out the seeds and membrane; discard. Arrange the chili halves on a lightly oiled baking sheet and fill each with the chorizo cheese mix. Sprinkle over the Cheddar and bake for 20 minutes, covering with foil for the final minutes to prevent them browning too much.
Meanwhile, mix the dip ingredients in a small bowl, with a little seasoning.
Serve the chillies garnished with the remaining coriander and the cooking dip on the side.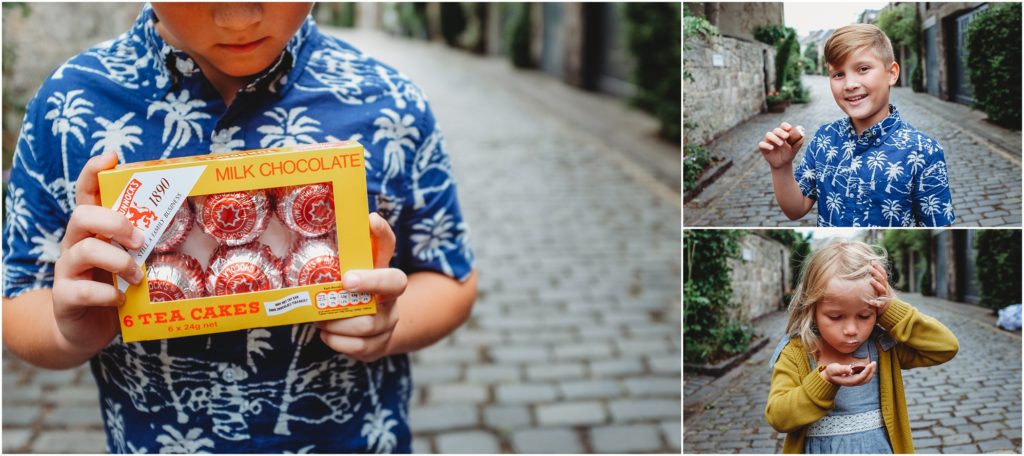 I hope at least one of these recipes has caught your eye. If you do decide to try one of these delicacies out, make sure to share them on social media, and tag me @lauramaresphotography in your posts!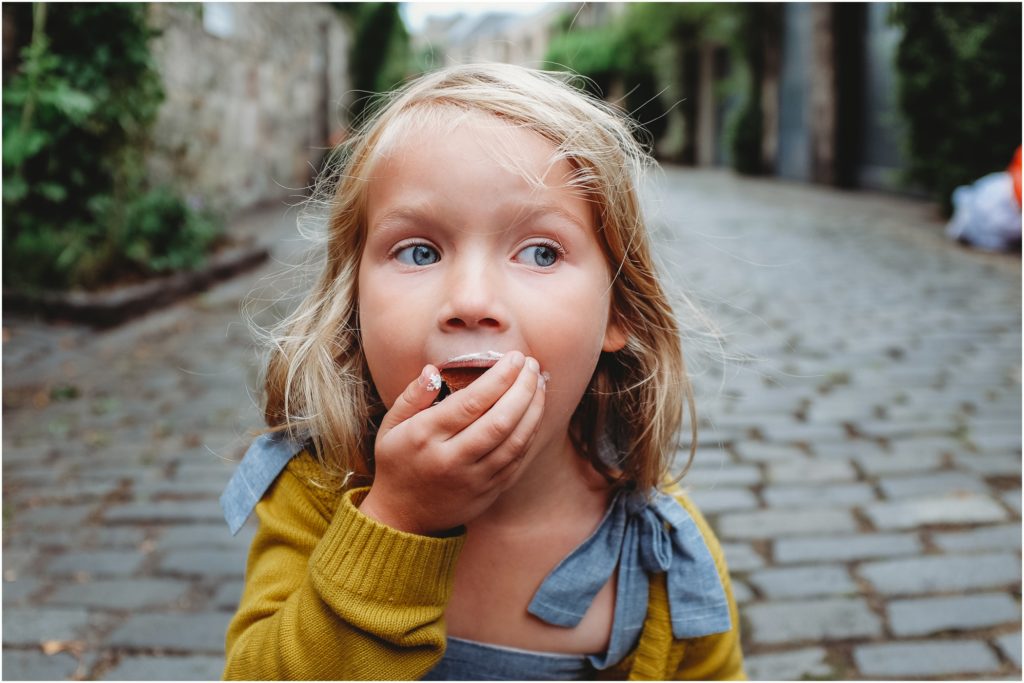 In conclusion, here are some highlights of the Scottish foods we tried on our family trip to Scotland:  Fish and chips, Scottish high tea, full Scottish breakfast, hot cross buns, haggis, fresh tomatoes from a road-side stop, scones, muesli, whiskey, haggis chips, mince pies, tablets, lorne, Mary's Milk Bar ice cream. But honestly, we pretty much loved everything!