10 Tips to have the BEST Birthday Cake Smash Photos
From the ages 1 to even 40, cake smashes are the perfect way to celebrate the turning of age in an exciting and low-stress environment. Please read these ten tips you need to know for your upcoming cake smash.
1. Bring Wipes and a Towel
Messes are bound to happen when you have a baby and cake. Simple math, cute baby+pretty cake=mega mess. It's great to bring some wipes in your purse just in case, to wipe the icing that you are going to find all over yourself along with your little one. It's also a great way to try and quickly eliminate soon-to-be stains.
2. Bring a Change of Clothes for Baby (and Parents)
This is along the same lines as the first tip, try to bring some clean clothes so your baby's ride home isn't in icing covered clothing. Your baby is definitely going to need a new outfit, but I'm here to tell you to throw in an extra one for yourself as well!!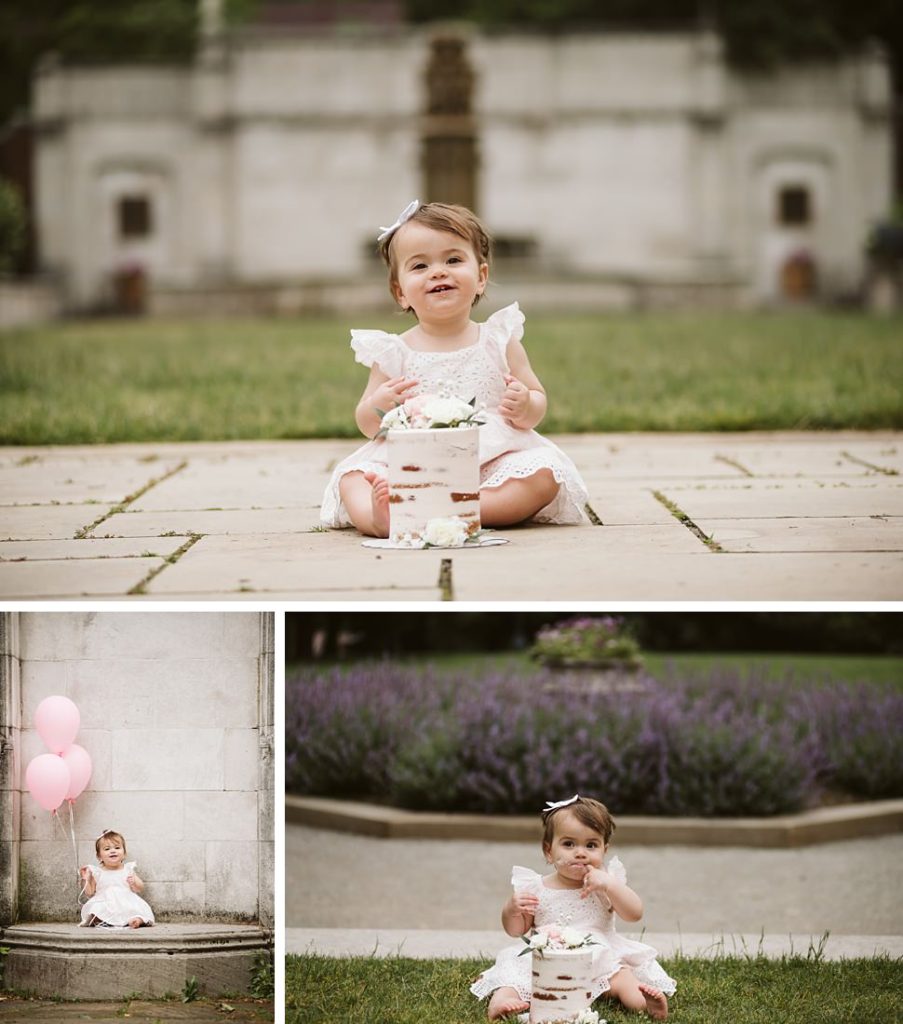 3. Bring Plastic Bags for Cleanup
Again, don't underestimate the power of your baby to make a mess! I'll have lots of supplies for clean up, but it's always a good idea to bring some bags for a quick cleanup that won't take away valuable session time!
4. Bring a Cake Stand
I love using cake stands because they add layers for you pictures and make the picture have more dimensions. Your cake stand can be anything from plain white porcelain to wood. I would try to err on the side of stands that aren't breakable. This is so that you have one less thing to worry about during the session time, and can just focus on getting smiles from your little one!
5. Smash Cake Colors
Pink, white, yellow, and light green photograph well along with most pastels. Try to get a cake than blends well with all the outfits your baby is going to wear to the photo shoot. The best colors are muted and can blend in well with the surroundings. Try to steer clear from brown and red. They don't look good when wet.
6. Smash Cake Decorations
For icing, I would go with whipped or buttercream frosting. It's easy to dig into. Steer clear of fondant, because that's just going to frustrate your baby, and can be a chocking hazard. Cake topper? It honesty depends on your personal style, but I've found that it helps catch the babies eye and makes them more interested in eating the cake!
7. Expose Your Child to Cake and/or Icing Before the Shoot
Maybe in the week prior to the baby cake smash session, give your child a small portion of icing, just so they have tasted icing and know that it's good, so your baby isn't overwhelmed or confused the day of the session.
8. REST!
Try you best to have your baby well rested before the session. Whatever this mean for you and your baby, just try to have them relaxed and ready for an eventful hour or two of cake and photos! One recommendation I have for you is to maybe have a day of relaxation the day before a shoot, so that your baby is not having back-to-back eventful days.
9. Clothes or No Clothes?
My simple answer? You can do both! Try a couple shots with an outfit, and you can either have an outfit change or go for the more natural baby look for a few shots. I love photographing babies in cute pastel or simple pattern diaper covers.
10. Encourage Shy Babies
There's a giant, decorated cake in front of you…I'd way to dig in too! But sometimes babies can get overwhelmed by all their senses. Try to bring their favorite music, a favorite toy, or let them have a small taste of the icing. These all help to make the location more familiar and less scary for your child.