Lifestyle Spotlight | Pittsburgh Family Photographer
I love meeting new people. I began to realize how much I loved meeting people when I began traveling and teaching English after college. I love that photography offers me a unique chance to authentically capture a glimpse into a family's daily life. Think about it, one doesn't often welcome someone into their home for a couple hours to observe their family life! Although I often arrive as a stranger, I hope to leave as a friend. I can't explain it, but there is something magical about having your family photographed naturally in your home!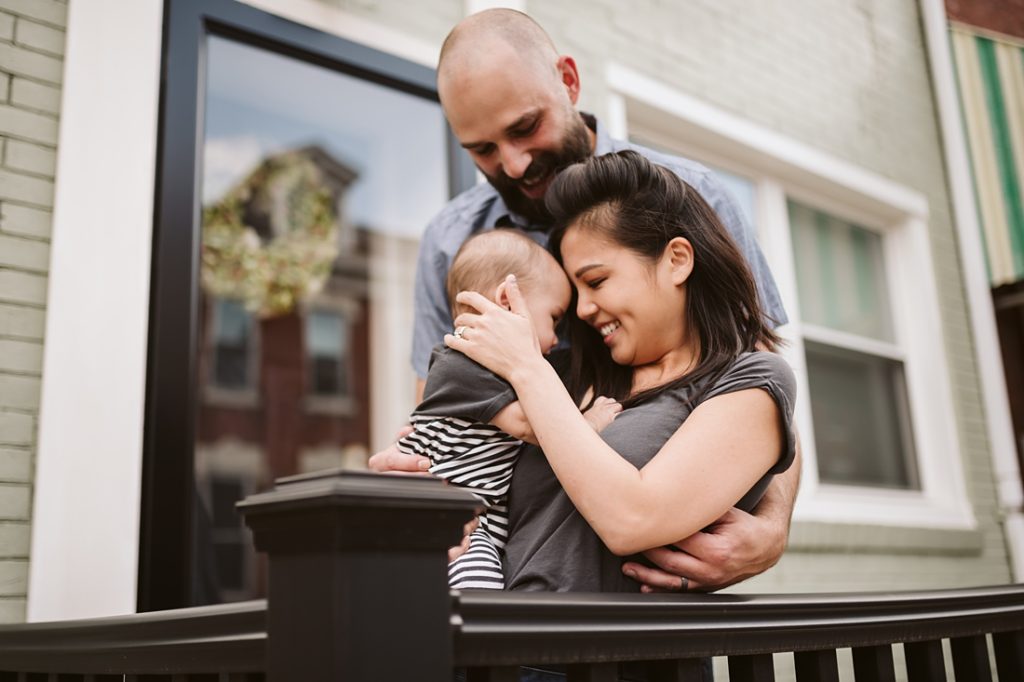 How did you and your spouse meet?
Brian was my brother's friend when I was a sixth grader and he was an eighth grader. We didn't really notice or talk to each other until I was a senior in high school and he was a sophomore in college, when we ran into each other at the mall when he was visiting home. He saw me and wanted to stop by to say hi, and we didn't stop talking to each other since.
Describe your family.
Theo was actually a miracle baby. I was diagnosed with ovarian cancer at 29, and we did not think children were in the cards for us, and we were ok with that and just wanted to enjoy our life with each other as each new day arrived. After two open surgeries and before I started chemo, I was given the option to save a healthy piece of me, something to look forward to when I got stronger and healthy again. One year after I completed my treatments and was considered cancer free, that healthy part of me became Theo. We are absolutely obsessed and completely in love with him. He reset time.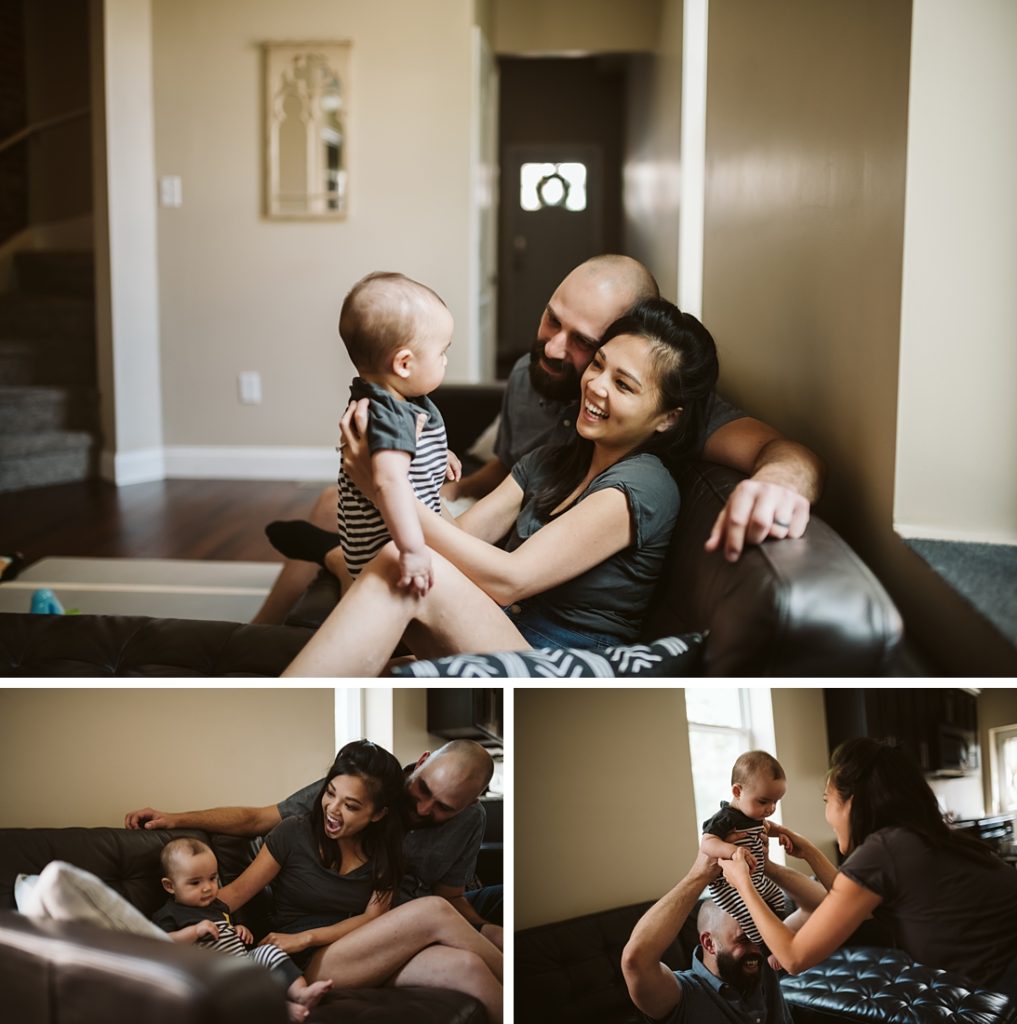 What do you enjoy about living in the Pittsburgh area?
We like the size of Pittsburgh. It's not too big and not too small.
What are your family's favorite things to do in and around Pittsburgh?
We enjoy walking around our neighborhood, snacking at our local eateries, and browsing small shops.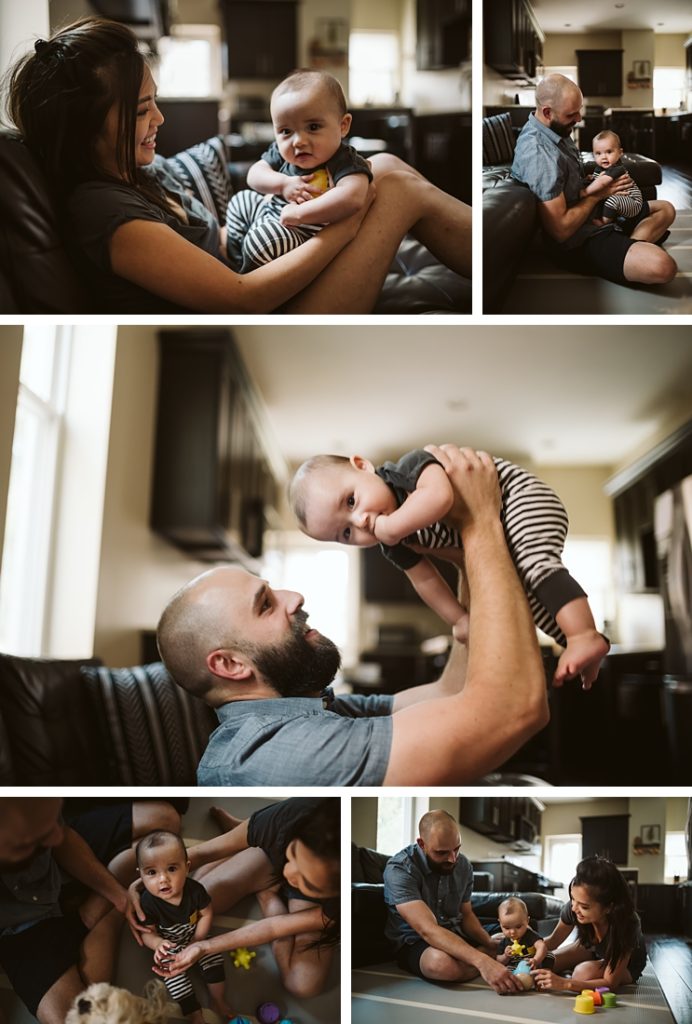 Tell us about your home.
It was built in 1890, and we love the history behind it. It was used to house some of the original immigrants of Pittsburgh before transitioning hands a few times before it became ours.
In your opinion, what are the best shops and restaurants in Lawrenceville?
So many, but our regulars are: Roundabout Brewery to sit outside and have a cold one on a nice day, Merchant Oyster Co for Sunday fun day happy hour prices all day, Umami for date night, and The Vandal for brunch.

Describe a typical day in your life of your family.
Semi planned, but we adjust as needed. I used to be a very scheduled and structured person until we had a baby. Now it's whatever works for his mood and needs, and that's how we plan each day, and we are completely content to let go of some the structure.
What is your family's favorite meal to cook at home? Could you share the recipe?
No specific favorites, but we like anything I didn't burn or over salt haha. 🙂
How did you prepare for your lifestyle session?
We tried to clean the house, and semi decided on outfits, and prayed for baby to be in a good mood.
How did you decide what activities to do together during your in home lifestyle session?
We just thought of things we do often and regularly that keeps baby content and happy.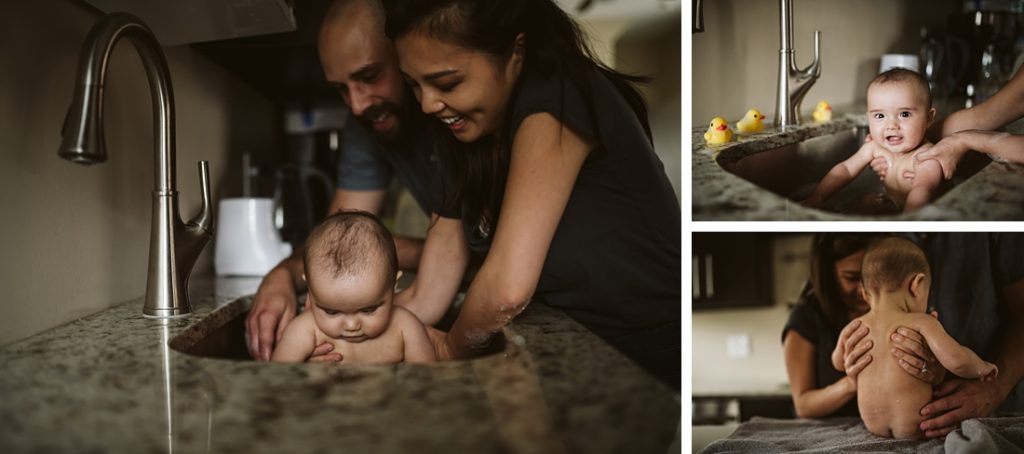 What is your favorite portrait from your lifestyle session? Explain why it's your favorite.
Us on the bed reading. We just look comfortable and at home.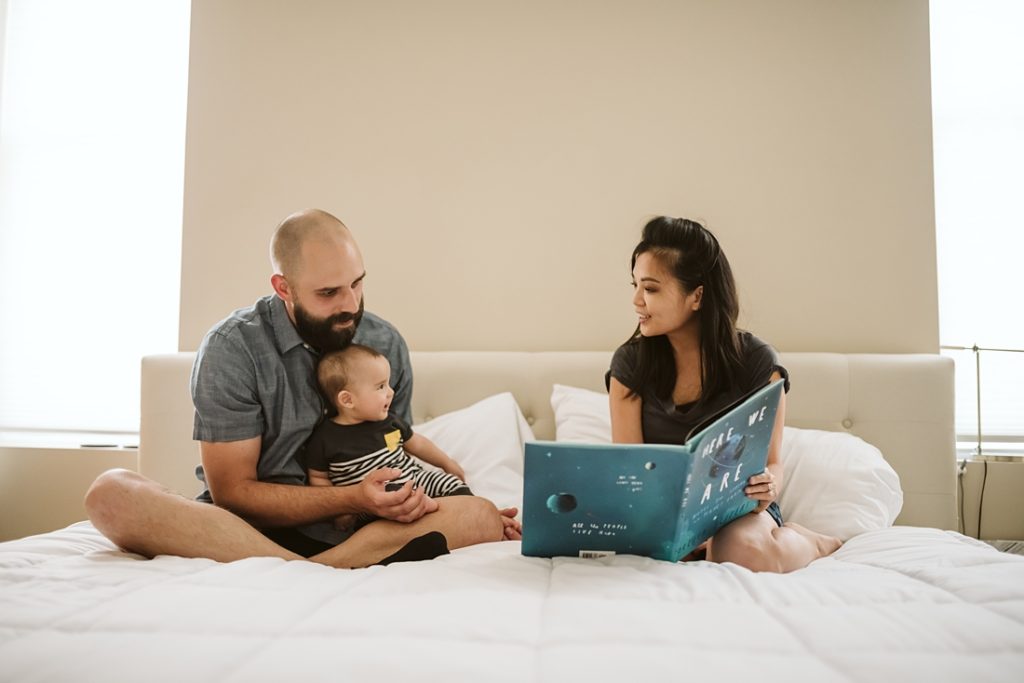 How did you decide to schedule a lifestyle session with Laura Mares Photography?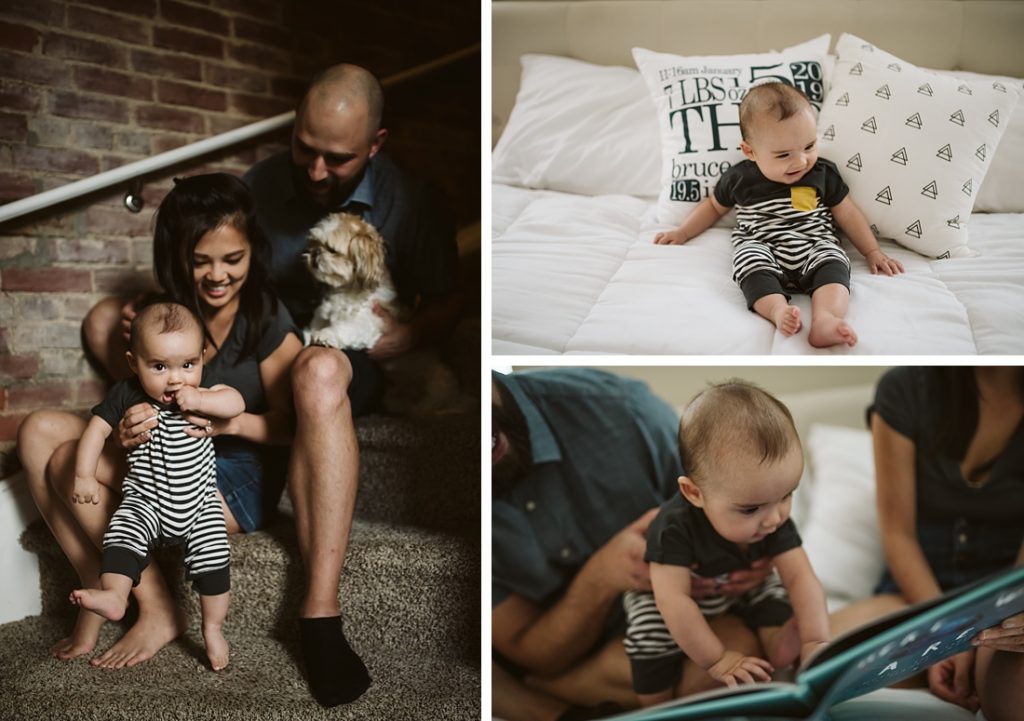 We liked the natural style of her photos.