This welcoming family decided to have a family photoshoot on their beautiful horse farm. We began our shoot near the horse field and ventured on to other areas of their property. The three generation family got together to celebrate this special grandma's birthday with a portrait session. It was quite an enjoyable evening exploring the rolling acres and interacting with the friendly family members! I asked Grace if I could feature her family on the blog.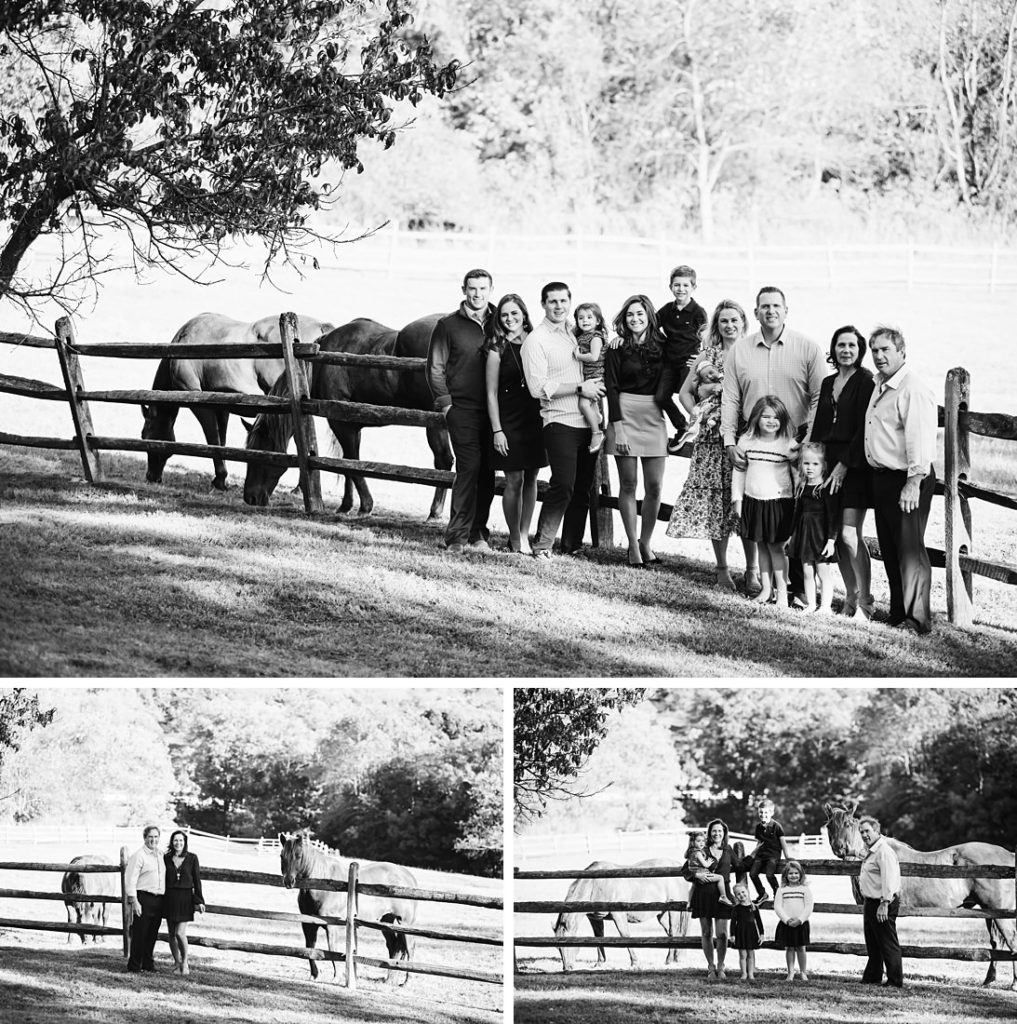 How did you and your husband meet?
Matt and I met through a mutual friend in college. I went to DePaul in Chicago and he was playing hockey at Western Michigan at the time. We had a long distance relationship for a few years.
What do you enjoy about living in the Pittsburgh area?
We enjoy how easily you can access the city and the rural areas around Pittsburgh. I love that our kids can grow up seeing horses, cows and visit different farms in the area, but also have access to such a great city.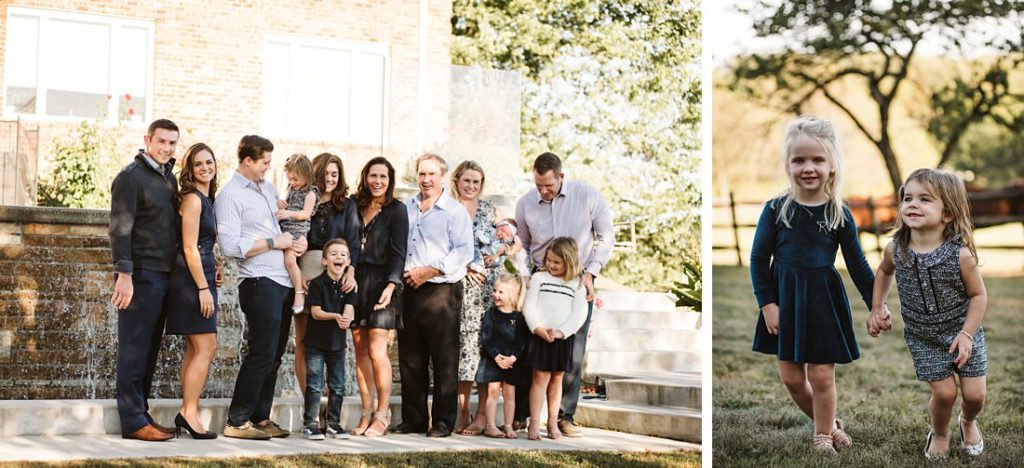 Write 3 adjectives that describe your family.
Our family is tight-knit, silly, and loving.
Describe your child/children.
Gabe is the sweetest boy and has such a kind heart. He cares so much for his family. He is also very active and heart working. Frankie is pretty goofy once you get to know her. She loves her big brother and wants to do what all the big kids are doing.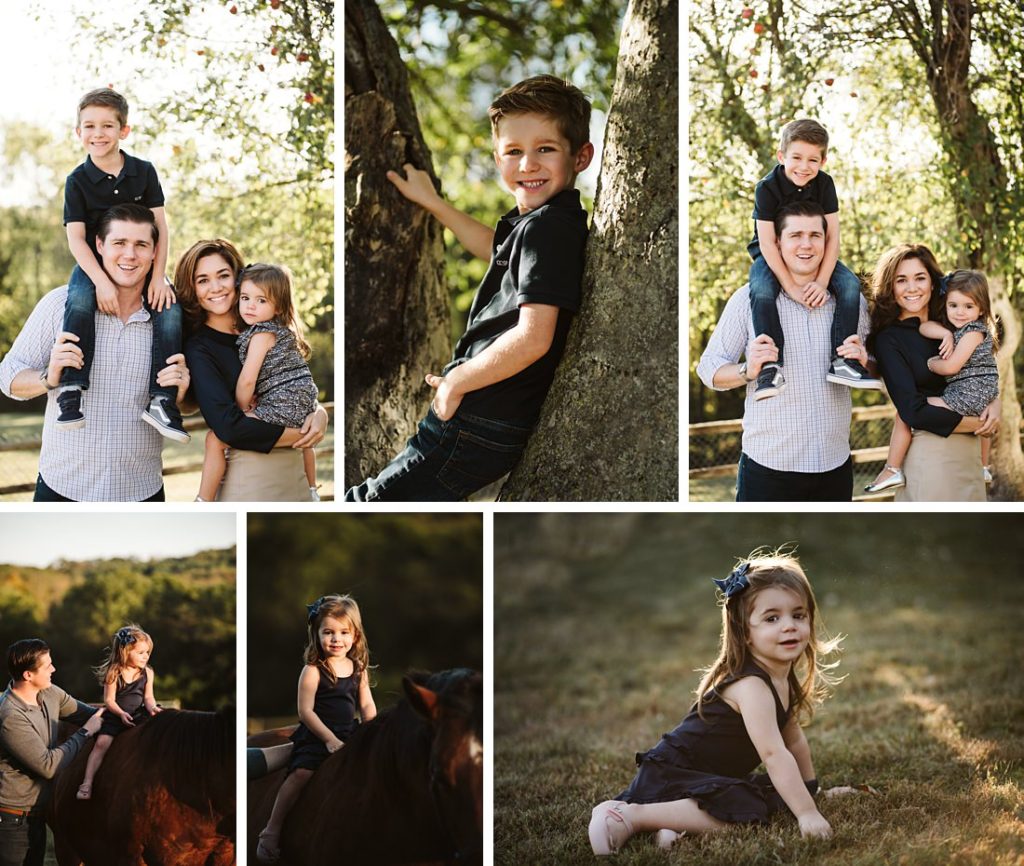 What are your family's favorite things to do in and around Pittsburgh?
We love riding bikes as a family.
What are your family's favorite restaurants?
The kids love hibachi and also Il Pizzaiolo in Mt. Lebanon.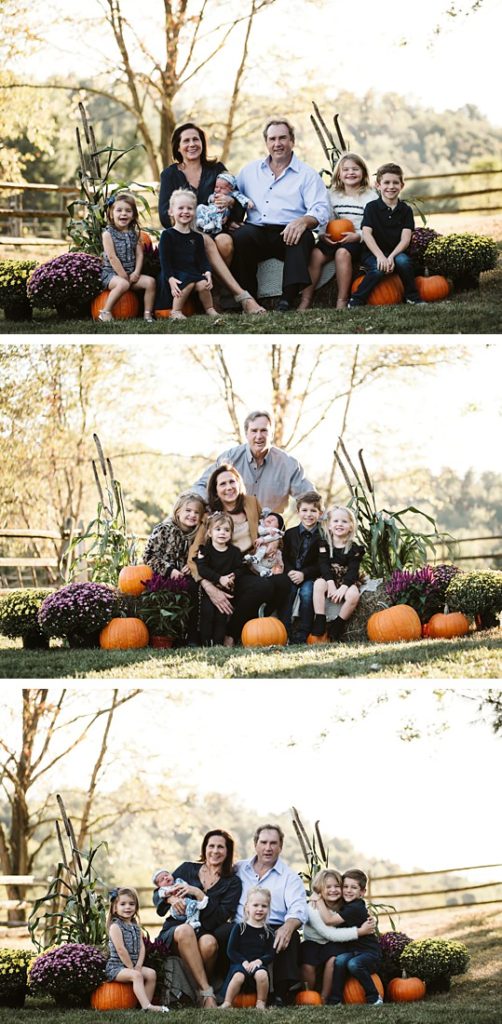 What is your family's favorite meal to cook at home?
Any pasta dish and for a good hearty winter meal, red wine braised short ribs. The kids love cooking with us.
How did you decide to schedule a family session with Laura Mares Photography?
My friend Lauren has used Laura Mares for the past few years and I loved her pictures. I looked at her instagram and loved the feel of her pictures and how she makes everyday family moments so beautiful.

What is your favorite portrait from your family session? Explain why it's your favorite.
I loved them all. She captured such great pictures with great lighting. I felt like she captured each of my kids personalities, and she did a great job with managing an extended family photo shoot.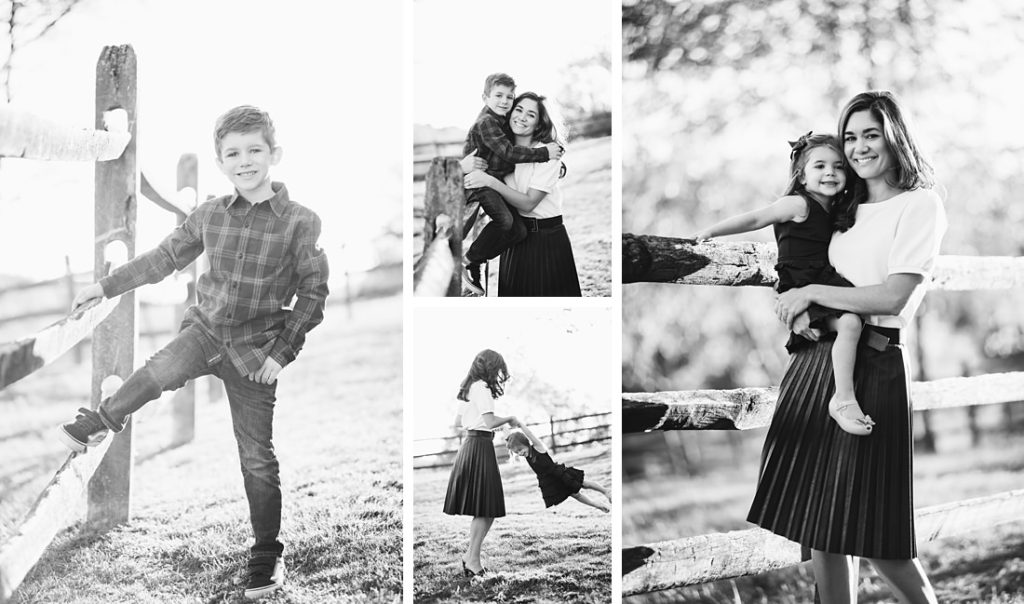 Any last thoughts to share?
Laura, thanks for your amazing work! We look forward to working with you in the future!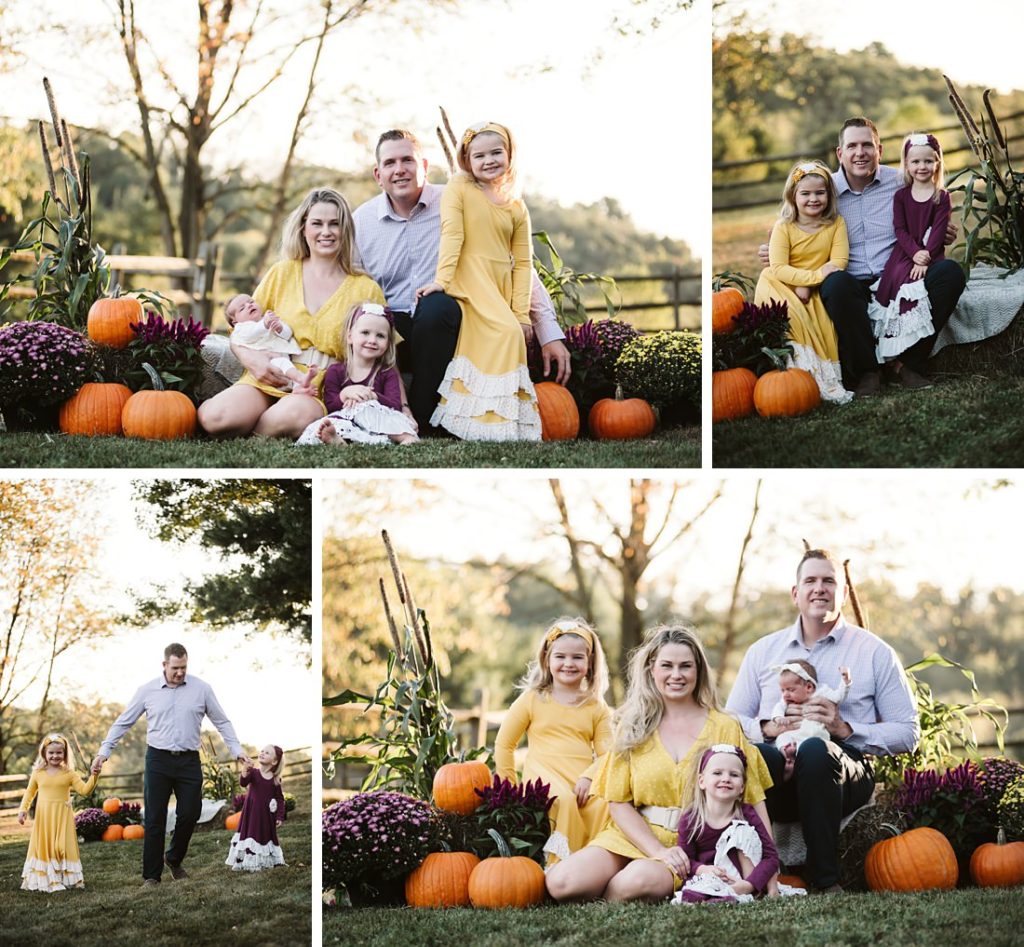 –Grace, thank you for your kind words. I really enjoyed meeting you and your wonderful family!