When families book a newborn session, it is possible to add-on a maternity session and two first year sessions. That's how I met this amazing family! We met around a year ago at sunset to capture beautiful maternity portraits. It was exciting to hear the news when their baby boy arrived and we scheduled a newborn lifestyle session. We spent a relaxed morning together in their home while capturing portraits of everyone in the family, including their adorable dog. In the following months we met once in the studio for a sitter session and then again back at the field where we first met, but this time to celebrate Benny's first birthday with an outdoor cake smash and family portraits. It's a pleasure to be trusted by families to capture the important moments of their lives!!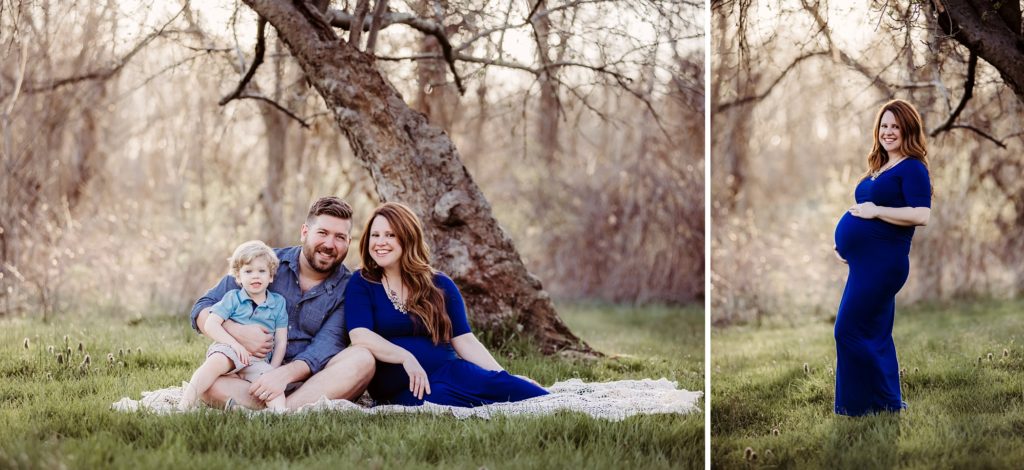 What do you enjoy about living in the Pittsburgh area?
We enjoy being close to family in Pittsburgh.
What are your family's favorite things to do in and around Pittsburgh?
We enjoy being outside at parks, mini golf, and Kennywood.
Tell us about your family.
Our family is always on the go but we make it a priority to have family time.
Describe a typical day in your life as a new mother of two children.
It's chaos, every day is an adventure.
If you could share 3 pieces of advice with your younger self (before having kids!) what would they be?
Enjoy not being busy, don't sweat the small stuff, and travel.
How did you celebrate your child's birthday?
We celebrated Benny with a Dr. Seuss themed party in the park. We had about 50 friend and family join us, even had a face painter!
What is your family's favorite meal to cook at home?
Spaghetti and meatballs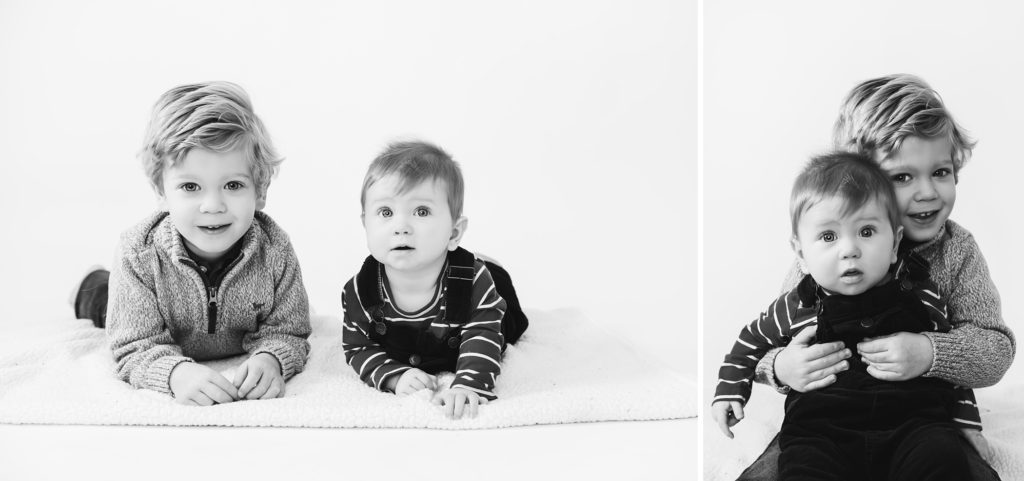 How did you decide to schedule a newborn lifestyle session with a maternity and first year add-on with Laura Mares Photography?
We found Laura on a Google search.
How did you decide what to wear for your photo sessions?
We followed the colors of the seasons.
What were some of the highlights from your maternity, lifestyle newborn, sitter and first birthday sessions?
Elliot diving into Benny's smash cake when he was done!
What are some of your favorite photos from your different session this year?
Elliot giving Benny a kiss on his head during the newborn photos. He's a naturally loving big brother and that captured it perfectly
How have you displayed the photographs from your maternity, lifestyle newborn, sitter and 1st birthday sessions?
Yes, we do. 🙂
Tell us about your baby's cake for his first birthday cake smash portrait session.
His smash cake was homemade!