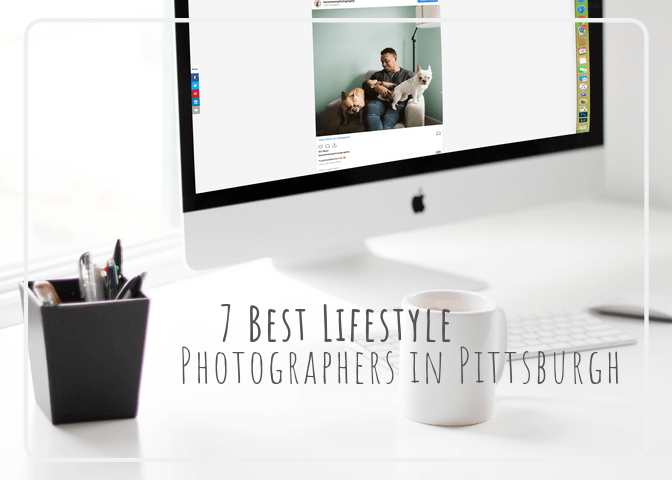 "We're big fans of yours and wanted to let you know that we featured you in our 7 Best Lifestyle Photographers in Pittsburgh article!" Those are the best words to read to brighten a dreary Pittsburgh day like today. It's not everyday that you receive word that you have been featured on Peerspace, the Airbnb for production, event, and meeting spaces as one of the seven best lifestyle photographers in Pittsburgh! Read snippets from the feature below.
"Combining many genres, lifestyle photography at its core is the art of capturing the authentic days of a person's life in an artistic fashion. It's not just about portraits, although that is an element; most lifestyle photographers endeavor to allow you to remember the feeling of that one particular moment after years — sometimes decades — have passed. When you're seeking out Pittsburgh lifestyle photographers, start with this list, as each of the following artists boasts oodles of talent!
Laura Mares is a documentary photographer — she once dreamt of being a photojournalist, so she carries that dream into her portrait sessions. She has a true knack for capturing authentic moments — the sweet gaze of a mother towards her newborn, the purely joyful giggle of a toddler, and the playful, spunky glances from a teen about to graduate. Her specialties range from weddings to newborn portraits to in-home lifestyle sessions, but whomever she has in front of her, you can count on her to focus on the real parts of life.
Her signature style adds to the emotion of her work — deep shadows emphasize both mood and shape to become an element in themselves. In addition, slightly desaturated hues make skin look amazing while also giving a nostalgic vibe, and quirky angles make for creative shots. In short, we just love her work and hope you do, too!"
Are you in need of updated portraits? Please contact me and let me know about what you need. I would love to work with you!