21 Bucket-List Items to Make Your Family's Summer Epic!
Our family loves summer vacation!! But what family doesn't, right?! At the beginning of every summer we create a list of fun summer activities. Here are highlights from our 2019 Mares Family Bucket-List. I'd love to hear about your's in the comments!!
Visit the Zoo
I have always loved visiting the zoo since I was a child. The elephant and polar bears are my favorite animals to see. Since I was born and raised in Pittsburgh, I grew up visiting the Pittsburgh Zoo. Recently, I took my family to the St. Louis Zoo, known as one of the best in the country, and it was simply AMAZING! I recommend trying out a new zoo in a different town in order to keep the excitement and mystery alive related to seeing animals at the zoo.
Have a "Child's Day"
This one is exactly what it sounds like! Give your child a designated day, and explain that he or she can plan the entire day! (Maybe you'll want to give him or her a budget!) I know that a lot of the time we as parents dread telling our children no. This "Child's Day" will be as good for them as for you, a nice break where you will be subject to your child's wild imagination!
Schedule Family Portraits
We (perhaps it's more me) love having our family portraits taken every summer. Some years we have our family portraits taken on vacation and other years we schedule our family portrait session with a Pittsburgh family photographer at some of the best locations around Pittsburgh.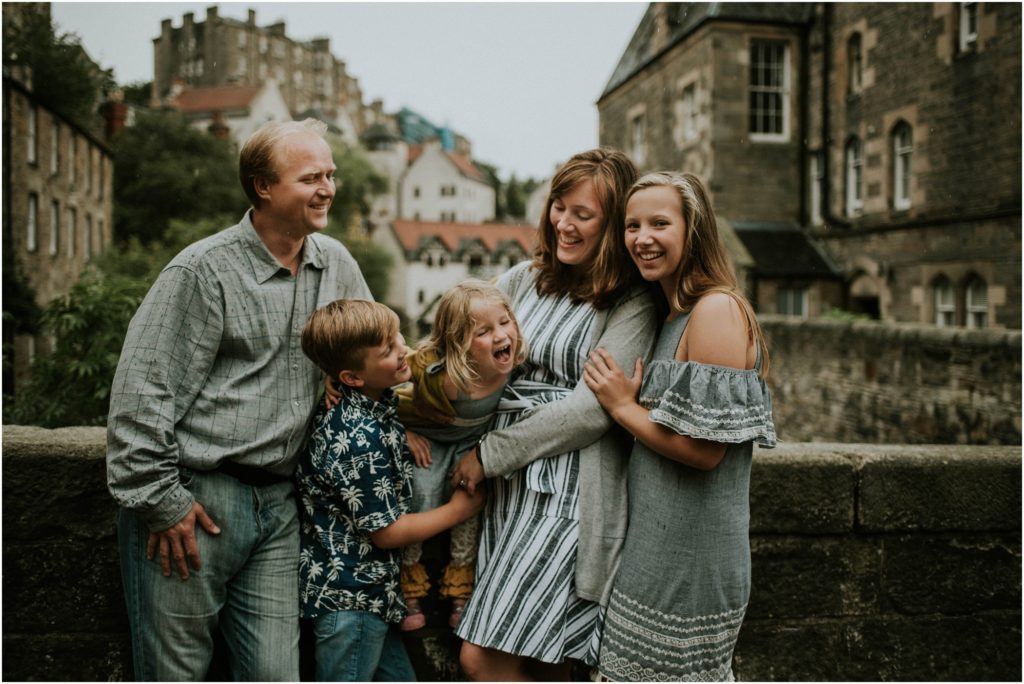 Have a Family Picnic in the Park
Set aside a couple hours and bring some homemade or store bought food to the park. Bring along some games or activities such as frisbee, a kite, and jump rope. Bring along the family dog as well so that the whole family is together to bond.
Go Thrifting
Another activity that my family loves is going to flea markets and thrift stores. It is a great activity to teach your children about being conscious of their spending, the environmental affects of fast fashion, and how to barter. Plus who doesn't love a great bargain?
Explore Pittsburgh (or your nearest city)
It's always fun to tour your city and show your kids the special aspects and cultural significance of your urban city. In Pittsburgh, you can visit Mt. Washington, ride the incline, try new restaurants, explore Point State Park, and go kayaking on the river!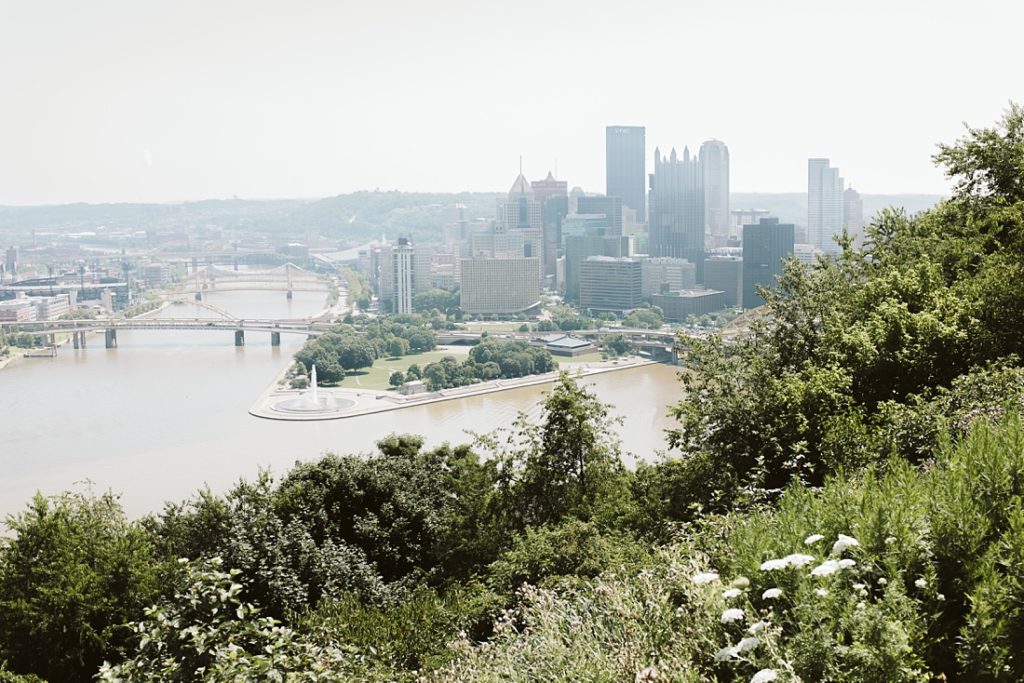 Attend an Outdoor Concert
There are many free outdoor concerts around the Pittsburgh area. Plan a visit to Frick Park, Mellon Park, Hartwood Acres, South Park and the Three Rivers Arts Festival. It is a great way to foster the love of music in your children.
Build a Bird House
I love waking up to the loud chirping of baby birds. By constructing and decorating a bird house of their own, your child will appreciate nature even more. You could spend a day just choosing paints and other crafting materials to make the bird house extremely creative.
Pick Flowers at the Farm
We love picking fresh flowers at the farm and setting the beautiful flowers in our kitchen to admire and remember our time on the farm!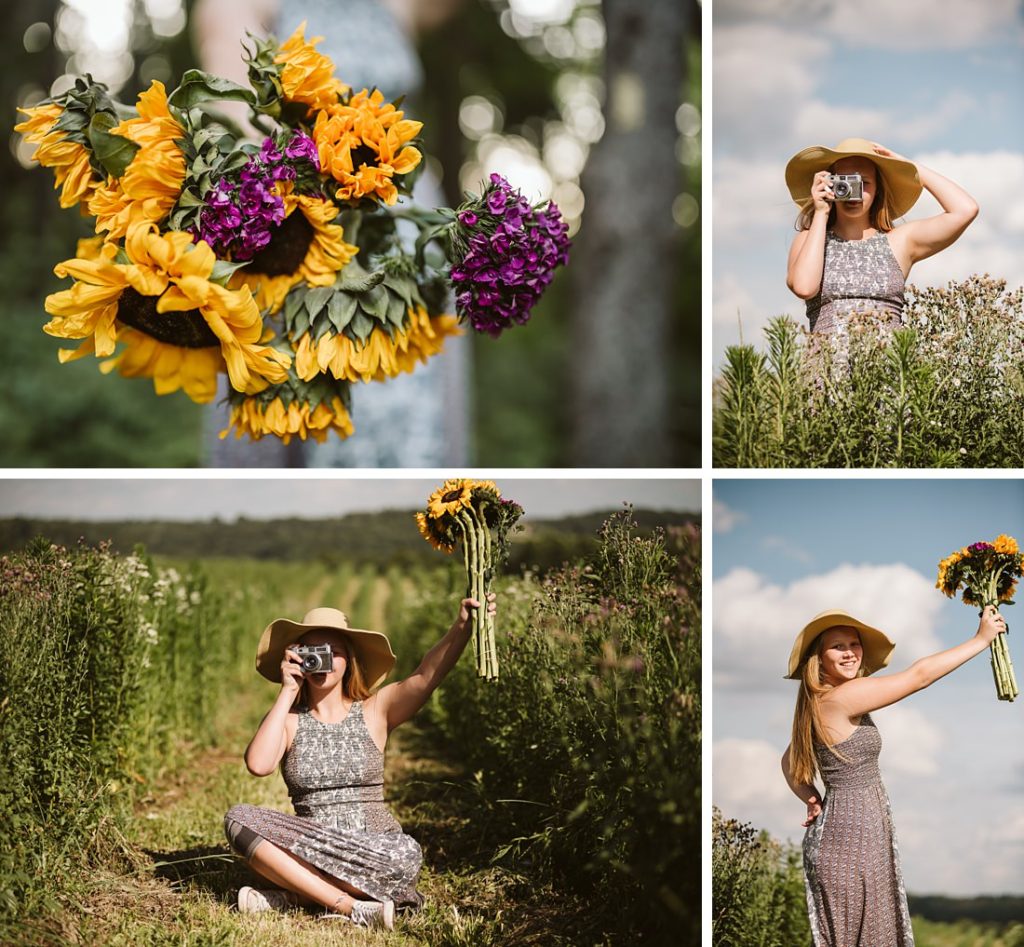 Take a Trip to the Farmers Market
Ever since I can remember, I've enjoyed bringing my children to the local farmers market, and making a game out of it. My two favorite activities are giving each child $5 and letting him or her choose where and how to spend it. The second game would be choosing a meal to make, and then searching the market for the necessary ingredients.
Join the Library's Summer Reading Club
With a plethora of prizes to win, joining the club is the perfect incentive to getting your children interested in reading. One thing I love is reading to my kids as they work towards meeting their reading goal.
Watch a Movie at a Drive-in Movie Theater
Drive-ins are always on trend, so try it out with your family as a new way to view family favorites. It is also the prefect place to snap some pics of the kids having a blast!
Pick Fresh Fruit at a Local Farm
Go to a fruit farm and use the produce to make jam or pie. This process allows your child to experience the hard work that goes into making food from scratch. By hand-picking the berries to boiling them to make jam, your child will have a newfound respect for the labor that goes into homemade food.
Paint with Flowers
I love this craft because it really has two main parts. You start by foraging for flowers. During this process, your child will pay attention to detail along with setting aside time to admire the nature around them. The second part is more creativity based, allowing your child to dream up designs and then plan how to execute it on paper.
Make Homemade Pizzas on the Grill
My family has a Green Egg and we love it! Get ready to fire up the family grill and invite the neighborhood to dine on individual hand-made pizzas. It is fun to make your own Pizzas, and it is always a guaranteed crowd pleaser.
Camp in Your Backyard
Now for my family, this was always strictly a tradition that my husband and the kids enjoyed. With everyone out of the house for the night, it was a perfect opportunity for some much-needed quiet time. It is also a great stay-cation activity, and a great way to ease your child into the wildness of outdoor camping.
Snag a Free Slurpee from 7-11 on National Slurpee Day!
On July 11th any customer can get a free small slushee…something your child will definitely appreciate! This is a date my children look forward to summer after summer, and if you've never participated, it would be a great tradition to start.
Go Hot Air Ballooning
This has been on my bucket list for a while, and I was shocked to find out there is a hot air ballooning festival here in Pittsburgh. The hot air balloon festival is set for July 11-14 at Scotland Meadows Park in New Castle. So…hopefully I'll see you there!
Visit a New City
Did you know that whenever you visit new places your brain fires differently whether you are visiting Paris, France or Cleveland, Ohio! This is my philosophy when it comes to travel…any travel is good travel! So if a European excursion is not in the budget, enjoy traveling in the States!!

Binge Watch Family Favorite Movies
Devote an evening or afternoon to either binge a series of movies, such as Rocky, or a genre, like superhero's. You can even dress up as your favorite characters and bake themed snacks for the event. You might even want to invite the neighbors over for the movie-thon!
Go to the Festivals
We all have those festivals we looked forward to all winter, and when summer comes I either am too busy or forget the date! The two festivals I am making time for this summer are Picklesburgh and the Greek Food Festival at Holy Cross in Mt. Lebanon.
Create a Free Michael's Kid Craft
Every Monday, Wednesday and Friday from June 12th-July 28th Michael's has craft and activites to sign up for, aimed at children 3 years and up. This is a great way to get out of the house and foster your child's creativity. Plus, their crafting genius won't make your house me
Buy a Membership
We really enjoy buying a membership or pass to a park, museum, zoo, etc. In addition to visiting our local destination, we love when the memberships also have partnerships in different locations. Then we plan day trips or weekend camping trips. For example, this year we bought a Six Flags pass in St. Louis and are planning to visit other Six Flags in New York and Washington, D.C.