Welcome to this behind the scenes tour of my home newborn, child, family, maternity photography studio.
The studio officially opened back in 2012! It has changed a lot over the years (and I'm sure I'll continue to change it as my needs change!) I spend that majority of my days in the studio editing portraits.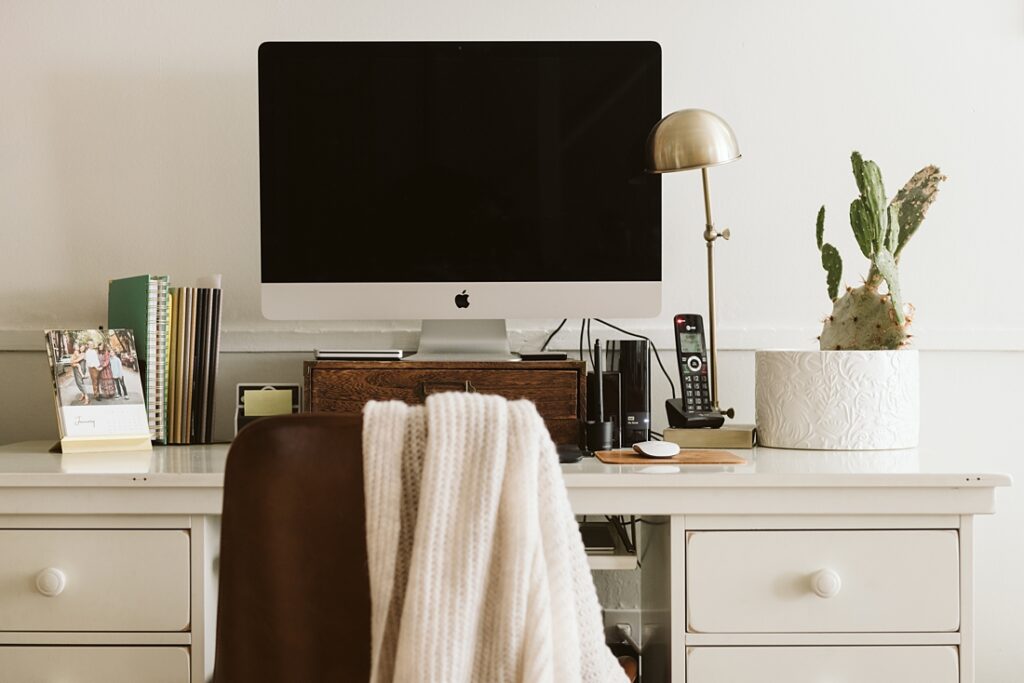 The studio is spacious and offers a sitting and shooting area. I hope that the sitting area will act as your living room during your portrait session and that you will feel comfortable and relaxed in the peaceful space. You are welcome to help yourself to a delicious Nespresso when you're in the studio for a session.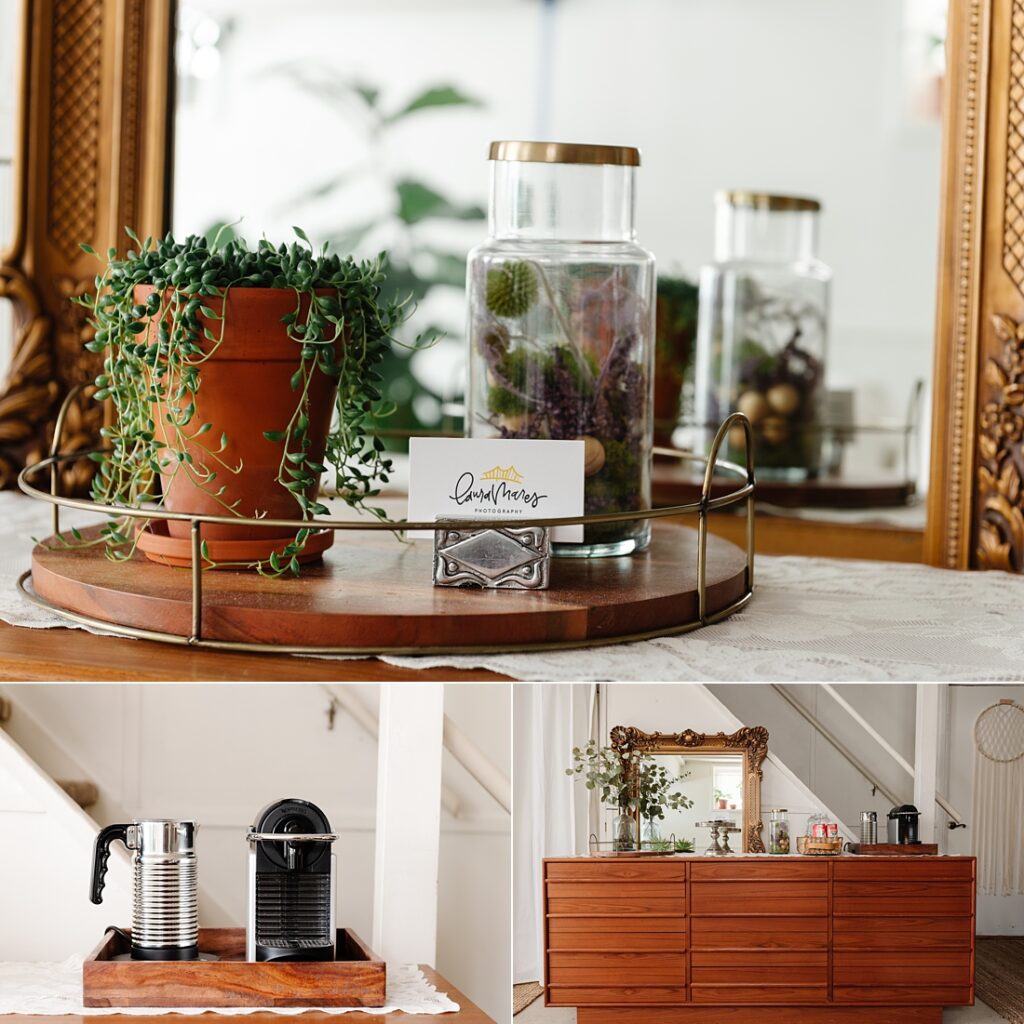 The studio features an open space with a large window covered by an Irish lace curtain that's fantastic for natural light portraits. Of course there are also strobes we can use to capture beautiful formal portraits. I have a variety of background colors including: off white, white and gray, as well as painted canvases. Since it takes time to set up the backdrops, I ask that you like me know your preferences before your shoot so that I can have the studio customized to meet your personal style.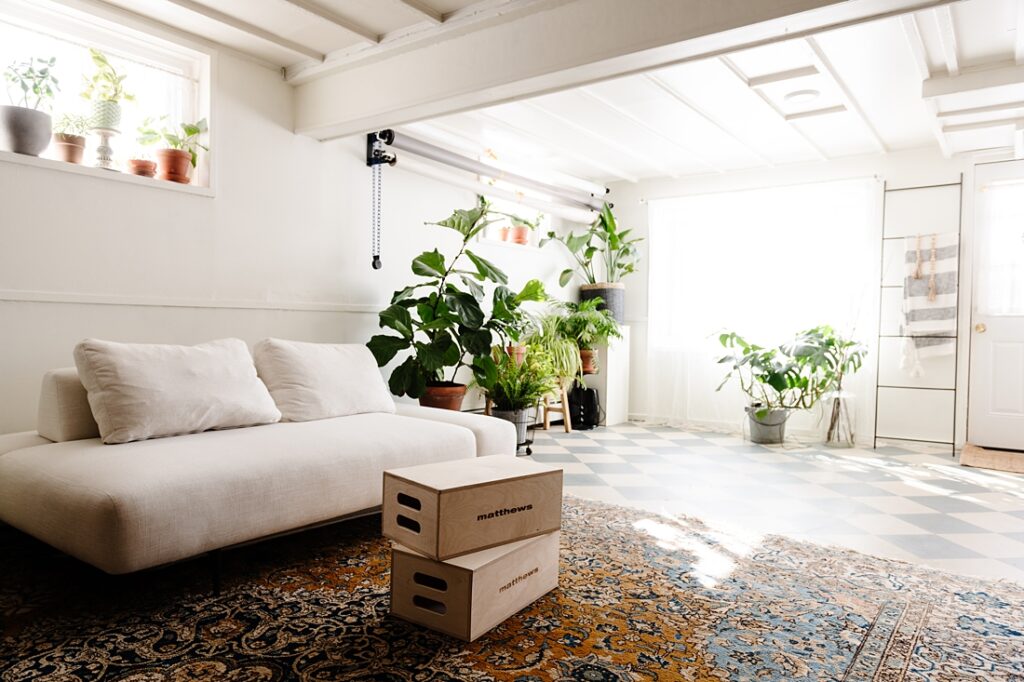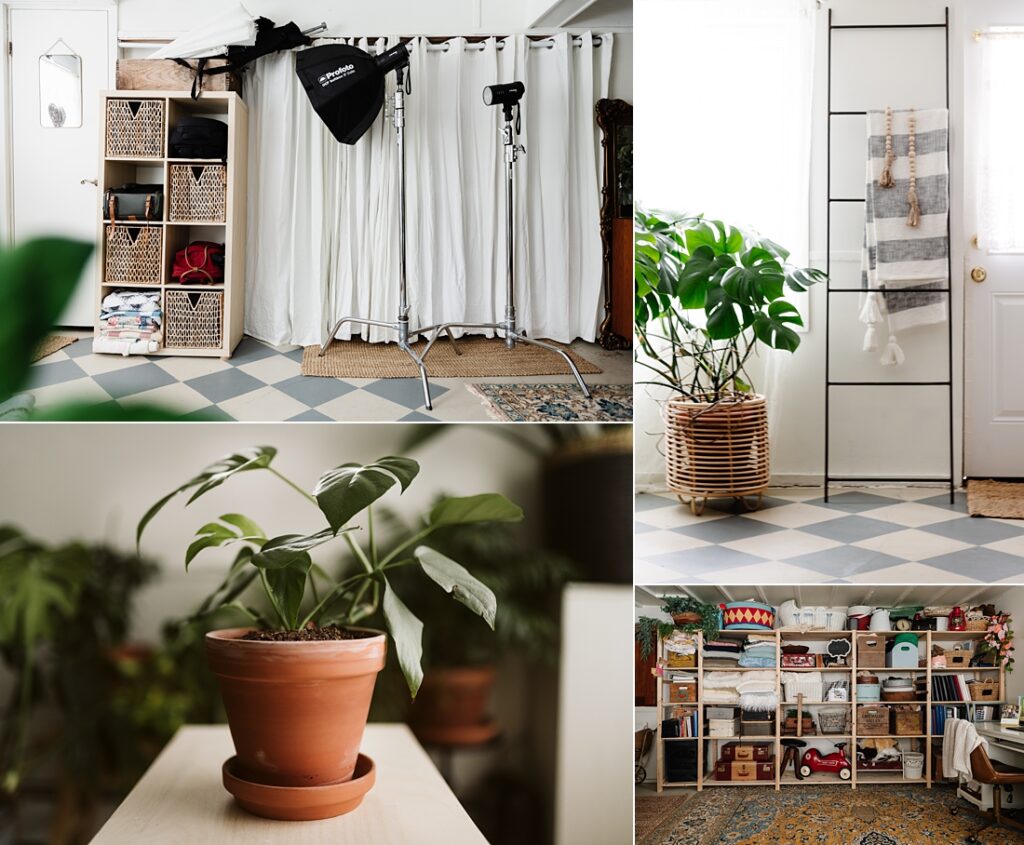 When you glance around the studio, you may notice some cool old vintage cameras and a variety of props. Clients often comment on the old cameras. For example they may have owned similar ones when they were children or their grandparents used to take pictures of them with similar models. Among the old camera models are three of my old ones; my very first camera, a 110 film Kodak, the Minolta SLR that I used during by beginning photography classes in high school and college and the double lens reflex camera that I bought shortly after watching Hope Floats.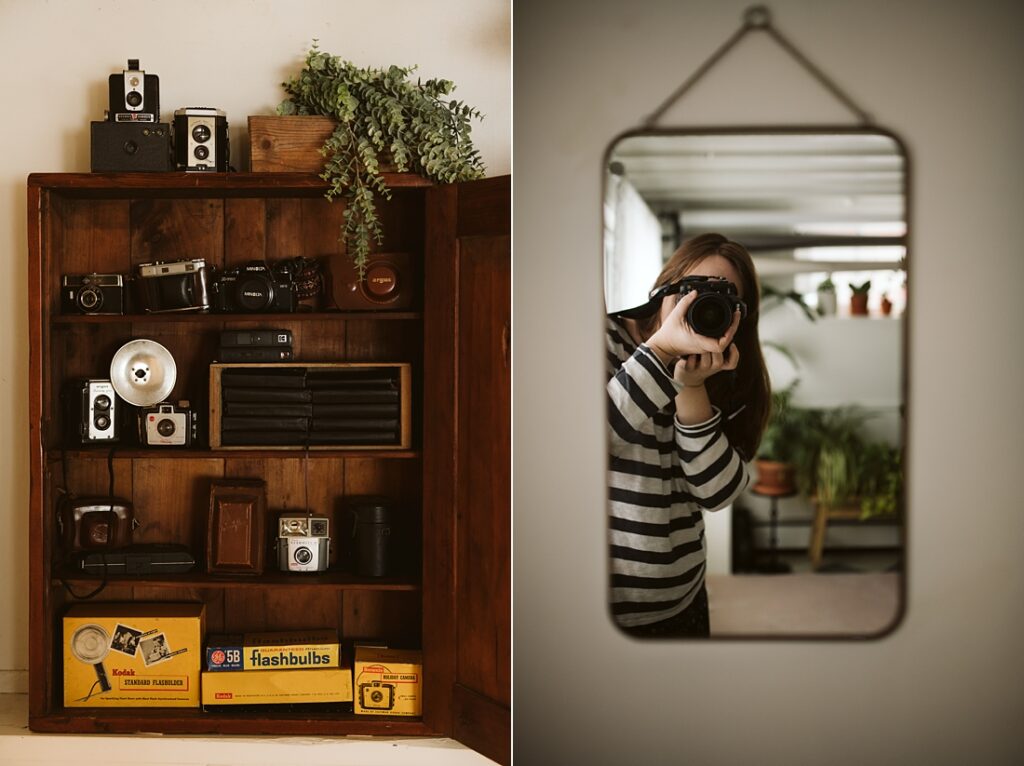 My childhood dream was to be a photojournalist for National Geographic. Although I am self-employed photographer, I feel like I am living my dream. I am thrilled to photograph the newborns, seniors and families around Pittsburgh and travel with my family on summer vacations.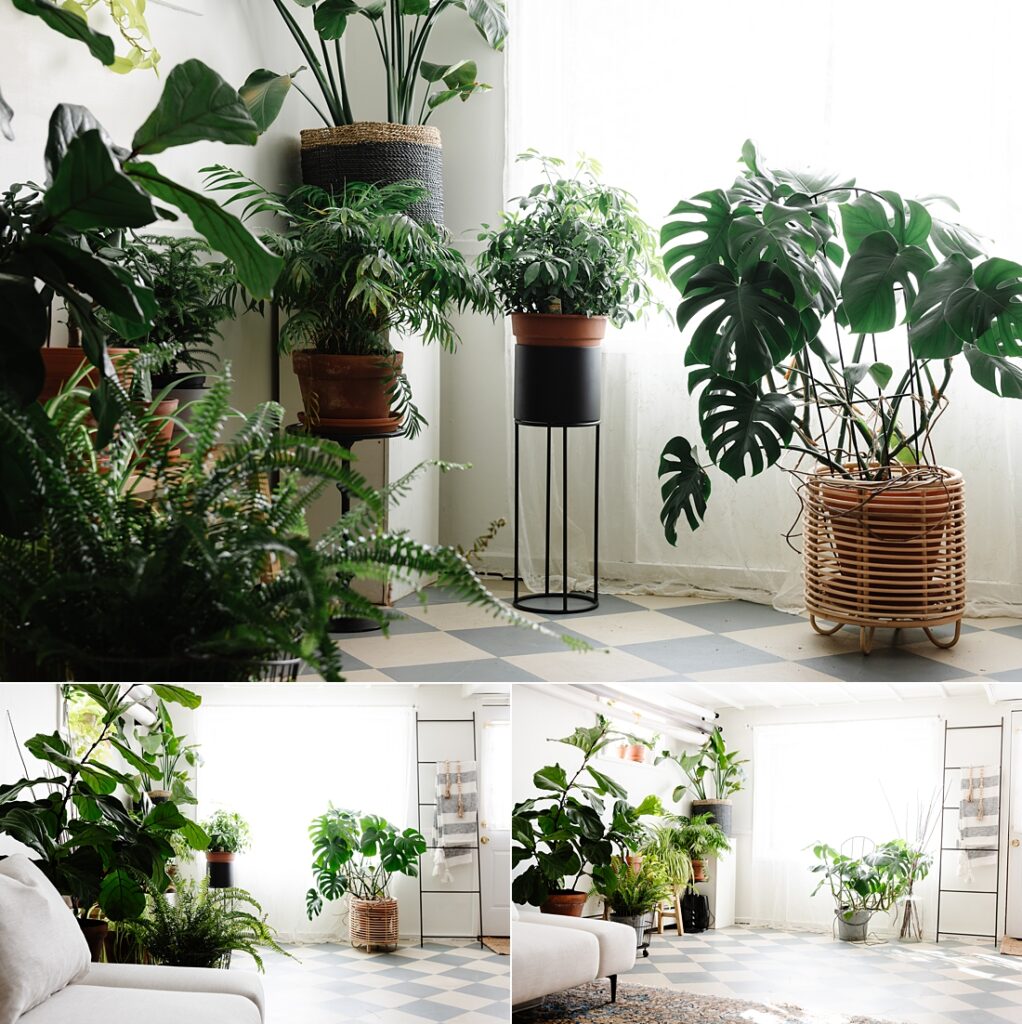 The studio offers beautiful natural light for a lifestyle feel as well as top of the line ProPhoto studio lights.