I've been very fortunate to be a full time newborn and family lifestyle photographer since 2016. Last fall, I was surprised when KidFash Magazine approached me to add fashion photography to my services. It has been an unexpected and quite enjoyable ride so far!
Pepper & Mint
My first shoot with KidFash Magazine was for a Top 10 Model. He was a natural and comes from a talented family! He was chosen to wear hand painted shoes from Hong Kong.
Simon IV wearing Pepper & Mint | KidFash Magazine | Issue 13
Miele Moda and Honeydrops Designs
This January, Miele Moda, Honeydrops Designs, and I hosted a photoshoot at Quality Garden. Take a look behind the scenes at our children's fashion photoshoot here. It's exciting to share that the photos from our shoot are published in the current issue of KidFash Magazine. Hardcopies of KidFash Magazine are available in print at Barnes and Nobles and can be ordered online.
This two page spread features several lovely models from two to 12 years old. We took this photo session in a greenhouse. The girls looked like princesses and I am sure they are excited to see themselves in a national magazine. I am excited myself every time I see my name in the photo credits.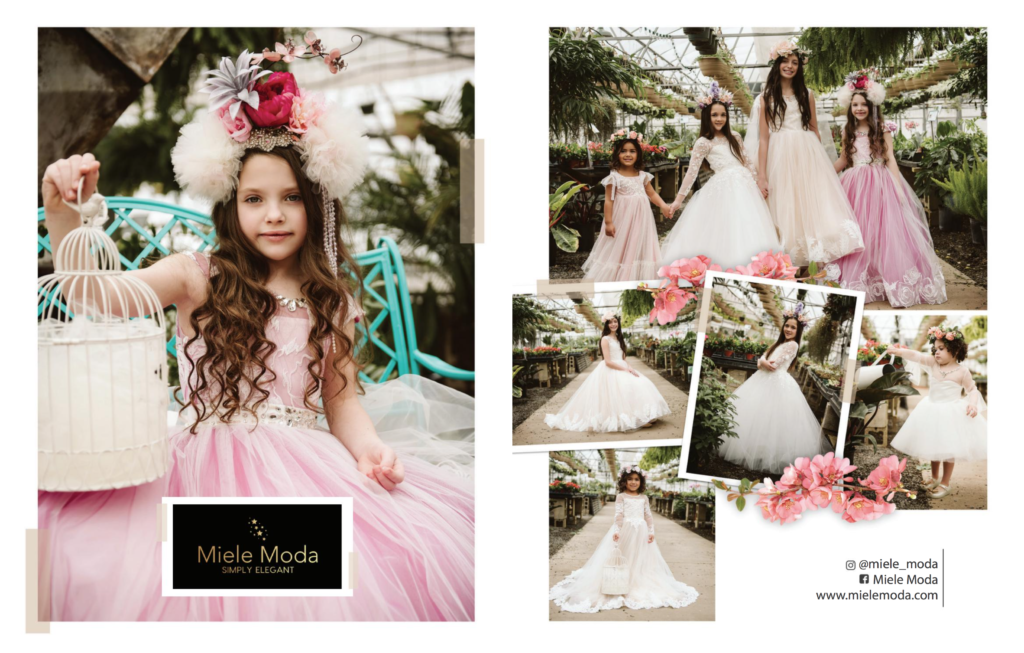 The Yellow Bunny
Not long after the greenhouse shoot we headed into the studio for the Top 10 Model black and white shoot. I worked with a beautiful 15 month old wearing an adorable The Yellow Bunny dress. She is a talented child who loves her mom, wearing adorable fashions and playing on her little piano. I think you can see that it is sometimes a challenge working with children models, but it is never boring! Check out another behind the scenes video below.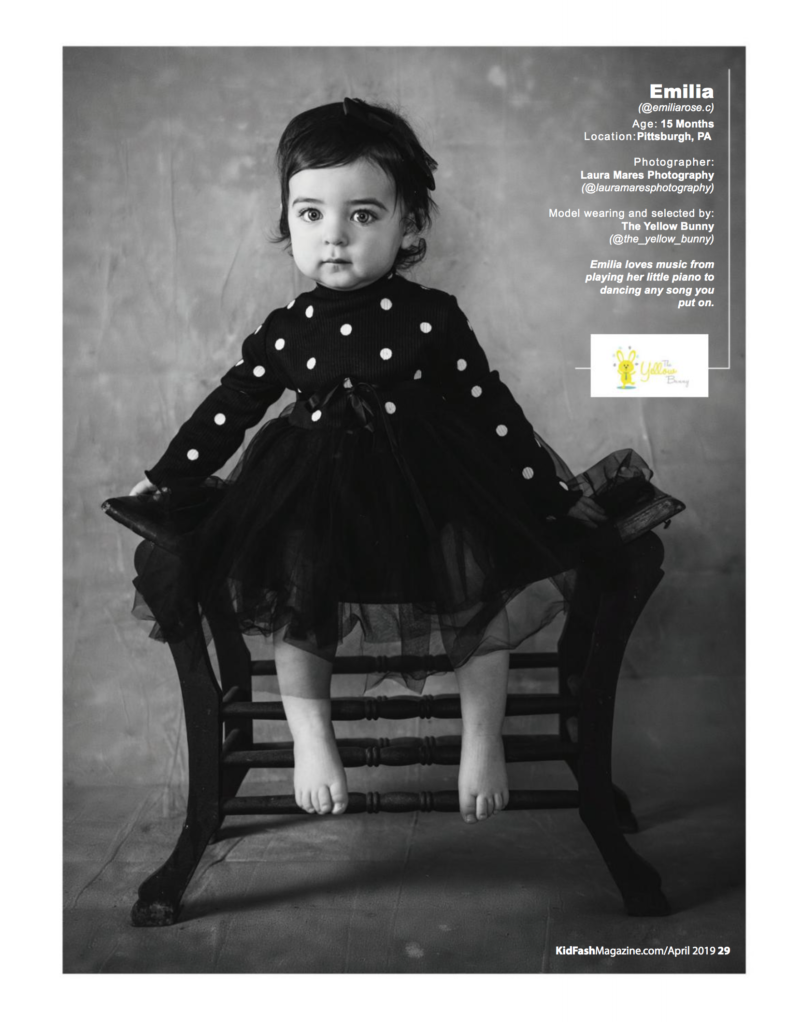 It's been a blast working with KidFash Magazine, designers from both Pittsburgh and from around the globe and all the lovely and beautiful local child models I've met so far.