Today on the blog I'm excited to feature a family that recently moved to Pittsburgh. We got together for a maternity session, a posed newborn session and a lifestyle session at home with the whole family. We had fun and got creative every time we got together!
Are you from Pittsburgh?
No. We moved to the Pittsburgh area two years ago from upstate New York (Albany).
When is your due date?
March 16

Where will you deliver?
Magee Women's Hospital
Who is your OB/GYN?
Woman Care Associates

What was your first thought when you found out you were pregnant?
Excitement! Pure Joy!
How do you manage to look so awesome during your maternity session?
Sleep. I try to steal naps whenever I can 🙂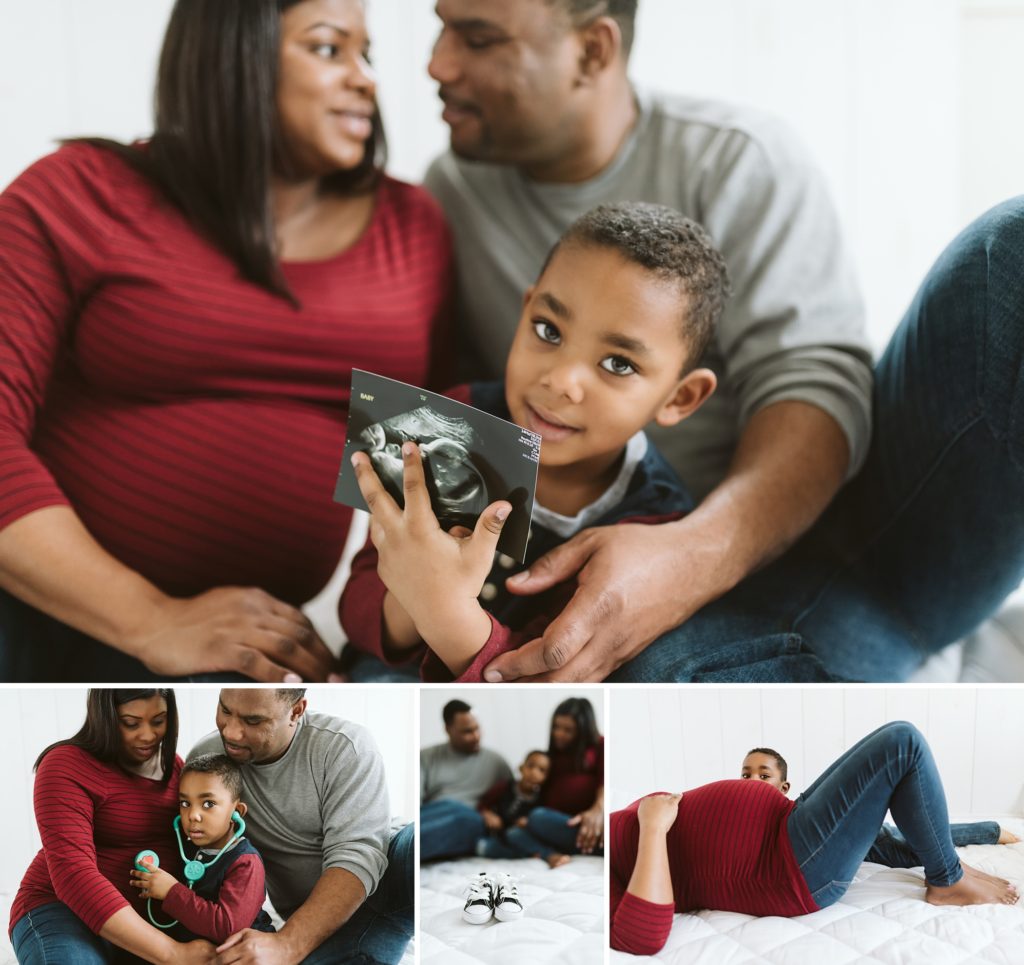 Have you chosen a name for your baby?
Miles. Miles means "soldier"–We are a military family so the name seems fitting.
Are you redecorating a room for the baby's nursery?
Yes. The nursery is a space theme.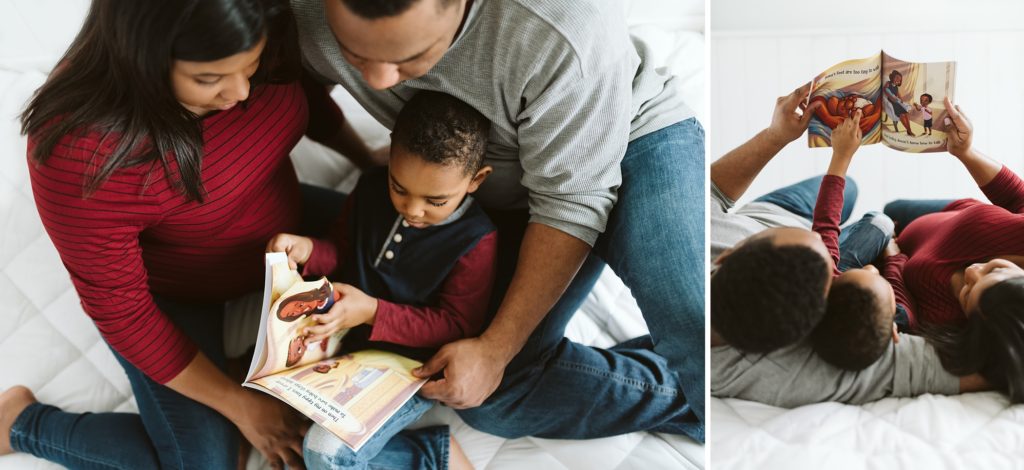 Do you have any family or friends who will be here to help after the baby's born?
My parents will keep our son while we are at the hospital but we will handle the rest on our own after we bring the baby home.
While pregnant, have you ever needed help with something that you wouldn't ordinarily need help with?
Lots. Reaching my toes, picking things up from the floor, putting on my shoes (especially winter boots–those seem especially difficult), reaching things that are up high, lifting heavier items.

Have you had any cravings or food aversions?
Sweets–all kinds from desserts to fruits. I especially love orange juice–I never liked it much before I was pregnant.
How did you decide to have a maternity portrait session?
We did maternity photos with our oldest son and enjoyed the experience.

How did you choose Laura Mares Photography?
We found Laura online and were blown away by the quality of her photos.
Do you have any tips for woman who just found out they are expecting?
Relax–You'll have plenty to do after baby arrives.
What was your baby's height and weight at birth?
7lb.6.5oz. 19in long.
What do you enjoy about living in the Pittsburgh area?
I love that there is so much to do, especially for kids. It's so easy to find things to do all year long.
What are your family's favorite things to do in and around Pittsburgh?
We enjoy the Science Center, Museums, festivals, farmers markets, and trying new restaurants.
What 3 adjectives describe your newborn baby?
He's a sweet, handsome, and curious newborn.
What was your favorite part of your newborn photo session?
I love that we were able to do a studio session and a lifestyle session. Being able to include our entire family was extra special. Time goes so fast that it is easy to forget what those first days were like as a new family of four. I'm happy that Laura was able to capture some of those moments.
How has life changed going from a family of three to a family of four?
Life is definitely more chaotic but is is also sweeter. I'm learning that it takes extra planning and time to get us all out of the house.