A few months ago I met an amazing couple at their maternity session. We met in mid-December at sunset at Mt. Lebanon Park. They are successful small business owners with big hearts. I immediately began looking forward to seeing them again at their daughter's newborn session. I asked if I could interview this new mom about her experience of having her first newborn baby. Wait until you see this baby's dad's super artful tattoos below! – Laura
Are you from Pittsburgh?
Yes, I'm from Pittsburgh.
What was your baby's height and weight at birth?
She was 7 pounds 5 ounces.

Where did you deliver? Who delivered your baby?
I delivered at Magee Women's Hospital. Dr. Roland delivered our baby girl.
Tell me a little about your experience during the delivery.
We had the best experience. The L&D nurses were the best! Pretty long delivery (25.5 hrs) I was terrified since it was my first child but the staff really made me feel comfortable.
What has been the biggest struggle since coming home from the hospital?
Honestly nothing with the baby, however I am going crazy being home. I have really been trying not to leave the house since the weather is crazy right now and a lot of people are sick. I guess that's what happens when you're born during flu season!

What 3 adjectives describe your newborn baby?
Our newborn daughter is perfect, sleepy and laid back.
How did you style the nursery?
Our newborn's nursery is full of floral patterns, white furniture and gold accents.
If you had a 25 hour day and everyone else still only had 24, what would you do with the extra time?
I would love to take a relaxing bath.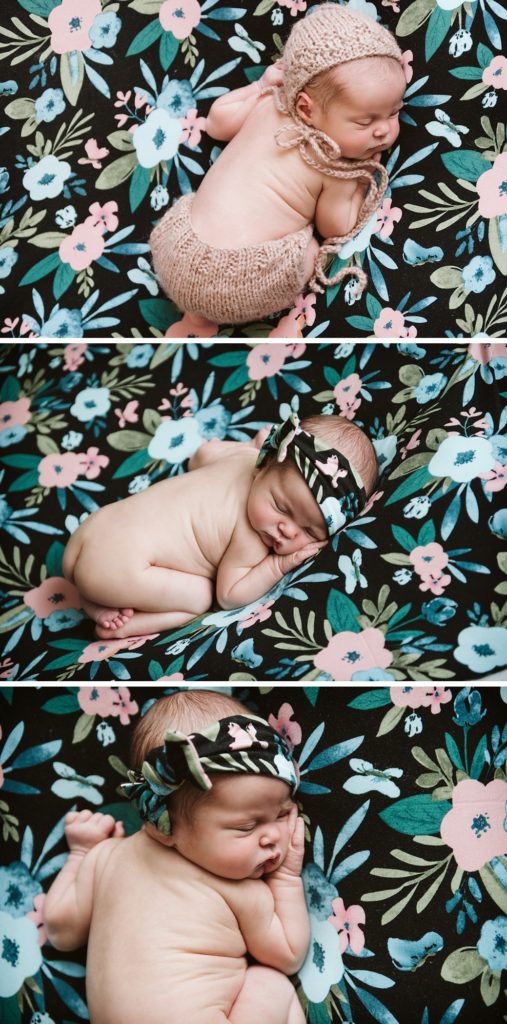 If you were stranded with your newborn what are the three things you'd hope to have with you?
Her dad, water and diapers.
If you could share 3 pieces of advice with your younger self (before having a baby) what would they be?
Have her sooner, she makes life so much better!
Rest up!
Stay active and eat healthy, the baby weight is hard to get off!
What song or movie title best describes your experience as a mom?
Wonderful life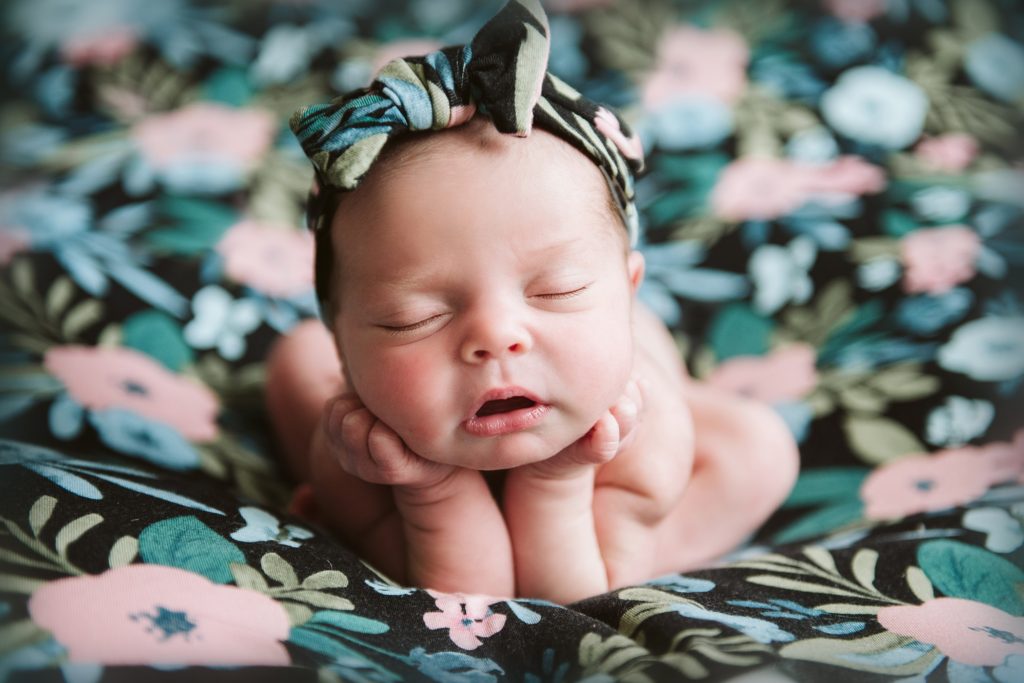 Why is newborn photography important to you?
It captures such a raw moment that goes by so fast. We wanted to have a beautiful keepsake.
What is your favorite portrait from your newborn session?
The one of our baby holder her head up with her hands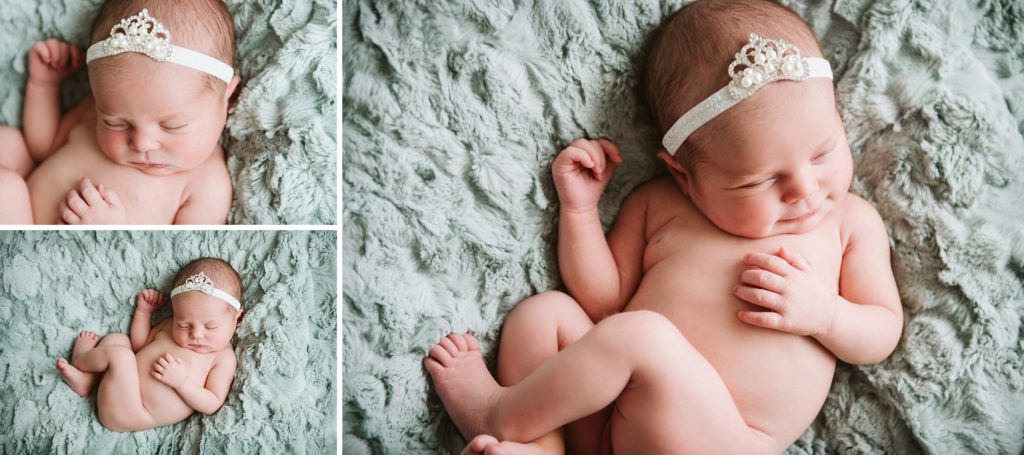 What was your favorite part of your newborn photo session?
She pooped on her dad! Haha
If any of your personal items were used during the portrait session, where were they from?
Etsy and Milkmaidgoods.com