As you and your family begin planning your photo session to commemorate your little one, you'll need to choose between a studio and lifestyle session.
Here's a link to my blog post detailing the differences between lifestyle and portrait photography!
Below are 5 reasons why I love Lifestyle Newborn sessions and what my clients have enjoyed the most about the experience. Overall, lifestyle sessions are a low-maintenance, intimate way to celebrate your little one in a familiar space. It reflects your family's unique story during this landmark event in a way different from the conventional studio session. By being in your own home, you open up all sorts of possibilities for creativity. That leads me to my first reason…
It is creative
By taking photos in your own home, you can incorporate special heirloom elements and highlight what your baby enjoys doing the most. Maybe you have a bassinet that's been passed down through generations. You can take family photos with that authentic part of your family's story. Maybe your baby enjoys looking out the window and bird watching while you hold her. We can take photos of you and your spouse holding your little one with natural lighting as you look out the window. Lastly, maybe your home has an accent piece like a stained glass window or signature velvet couch! Your photos can feature your unique taste and decorating so your baby knows what your house looked like when they were younger.
You have direct access to your closet
As opposed to studio sessions where you need to lug over extra outfits, napkins, and accessories, you have direct access to your closet. Let's face it, accidents happen, and when the photo session is in the comfort of your own home, you don't need to stress the small stuff before your session.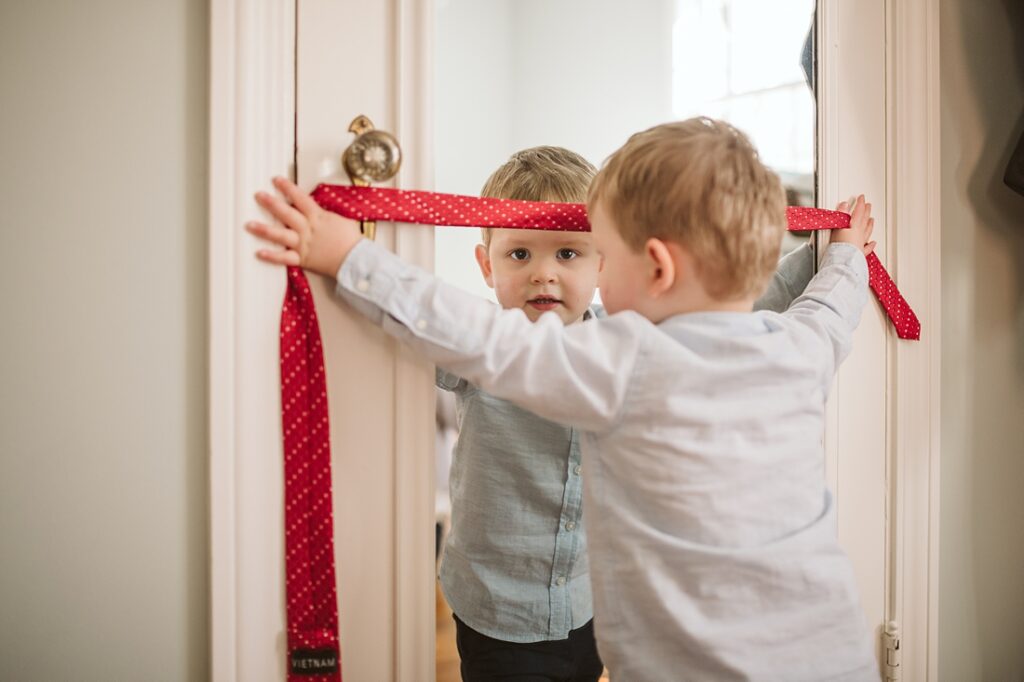 It's more comfortable and "homey"
The very definition of home, according to Merriam-Webster, is: a familiar or usual setting. This is preferred for families with toddlers and older children in addition to a newborn. Kids are usually more comfortable when in their own room and house during the session as opposed to my studio. By staying in your home, you don't need to stress about your child's discomfort due to being in a new environment. In addition, the photoshoot stays more natural as you can simulate the family activities that you do on a regular basis.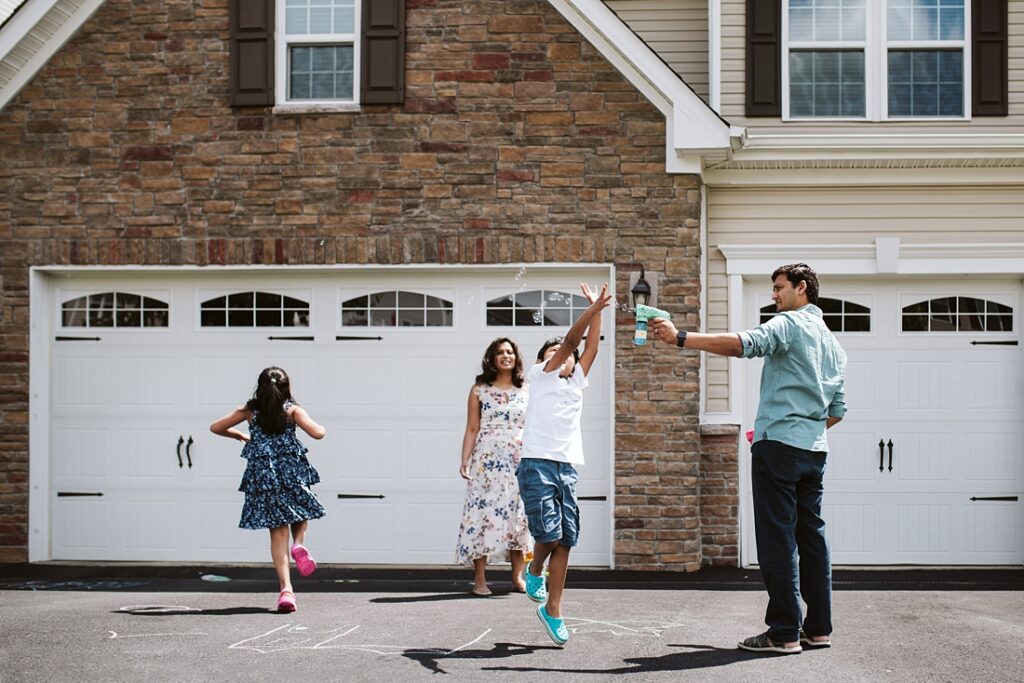 It's more intimate
Those family activities can be anything from baking to cuddling to playing with dogs! Some great activities during the photo shoot are baking gingerbread cookies, tossing pizza dough, playing with Daddy's ties, and blowing bubbles. (Believe it or not, I've done all of these unique activities during photoshoots!)
For families with one child that's a newborn, your activity can be reading a bedtime book or simply snuggling in bed. By keeping your baby in a familiar space, they are more likely to nap during the photo shoot and be agreeable.
It's original
Lifestyle Newborn sessions are perfect for the family that describes themselves as unique, warm, and fun-loving. These photo sessions are the best way to show off the love you have for each other and the unique dynamics and traditions of your family. By veering away from traditional newborn sessions with fairy wings and ladybug costumes, you embrace the magic of your home and family. By embracing the mess, the dirty clothes, and the seemingly mundane, you'll end up with a portfolio of images that authentically represents your family and this season of life.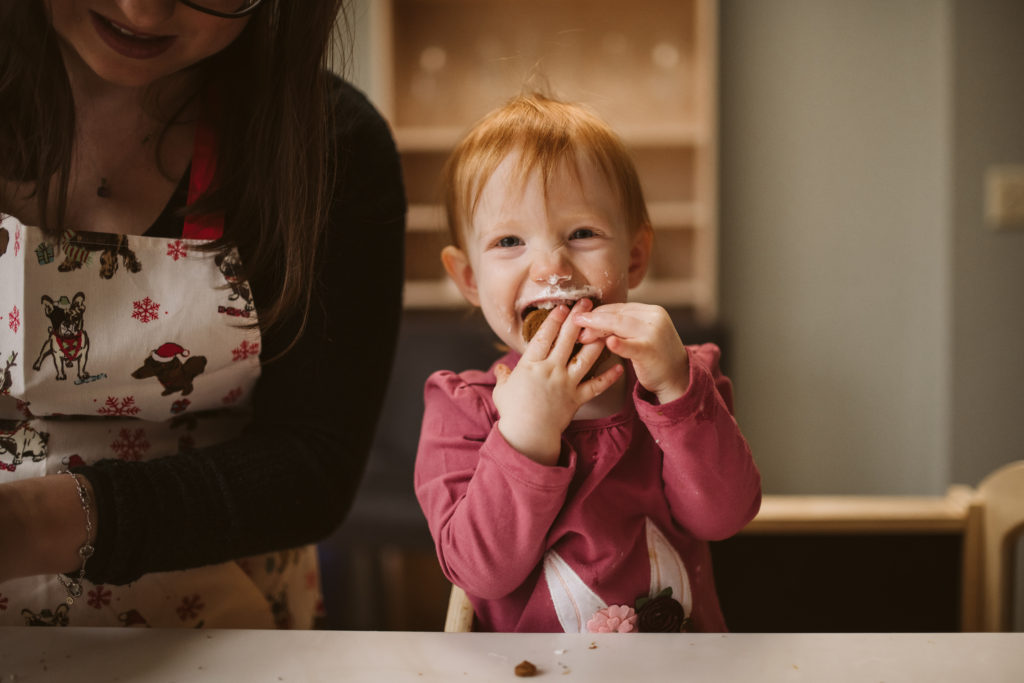 So, as you and your family decide between a Lifestyle and Studio Newborn session, remember that it's all about what will make you and your family feel the most comfortable. If you don't love your house right now, no worries! Go with the studio option. If you think a studio session is more classic, go with studio! If you love the crazy moments of life with a family and want to feature your home and your newborn's place within it, side with the Newborn Lifestyle package!
Looking to schedule a newborn lifestyle session? Please contact me! Hope to see you and your little one soon, Laura