From ladybug poses to authentic, natural documentary style portraits, the phrase, "newborn photography" captures a diverse genre full of different styles and preferences. For family's searching for a photographer that will capture the unique beauty of their newborn child without all the bells and whistles, you've found your photographer!
I strive to capture authentic moments between you and your little one in these first few days and weeks of life. There's nothing more precious than looking at images of your child when they were first born and remembering their soft hair, tiny toes and pretty eyes.
For today's blog, I'm tackling some of the most widely held superstitions and myths regarding newborn sessions, whether in the studio or at a lifestyle shoot.
So, first of all, what's the difference?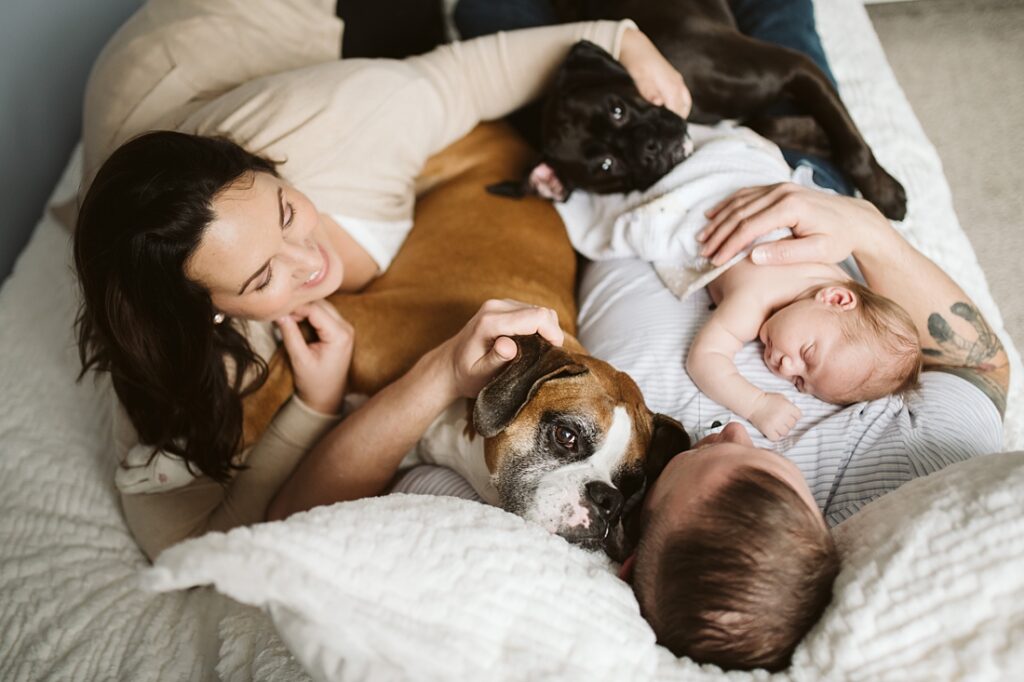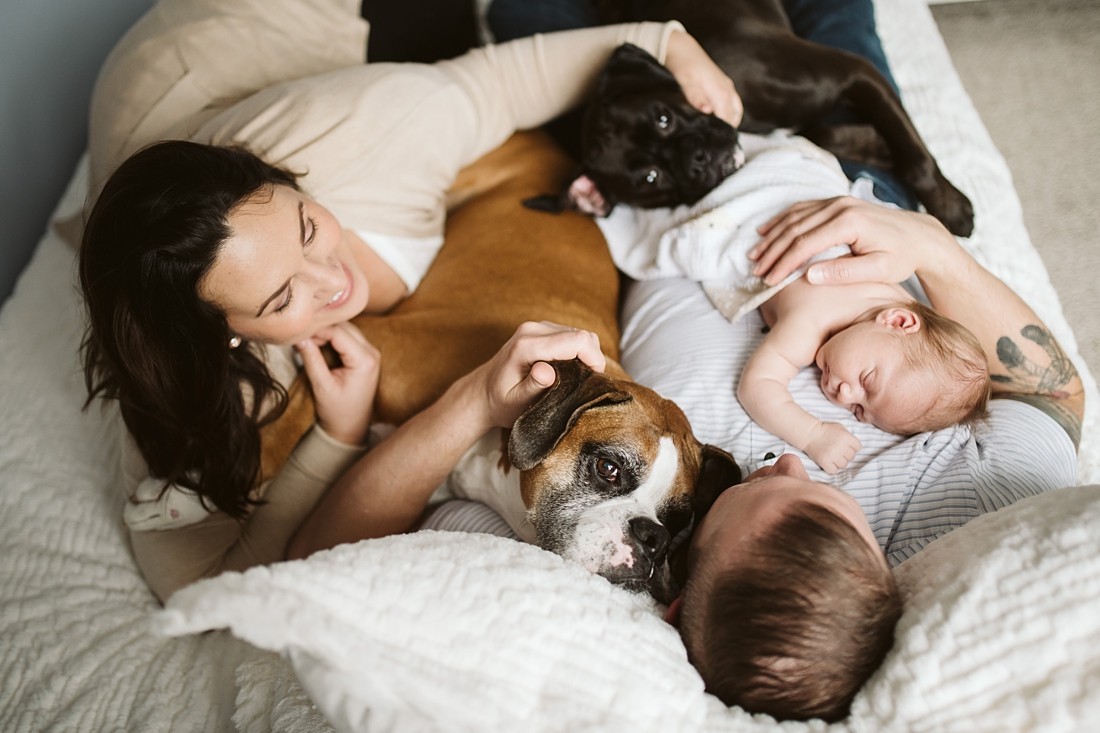 Studio Newborn Sessions
Studio sessions are simple, clean and full of light. At my home-studio, I'll use white blankets or my natural backdrops while photographing your newborn. I focus on all the tiny details, from fingers to toes! Oftentimes, families come with siblings and we take a few shots together. This is a great option for parents who want to get out of the house during those first few weeks with a newborn, or for those who would rather not shoot in their own home or if you really want to focus on your newborn's features. It's also great for minimalists who want a neutral background in the photos.
Lifestyle Newborn Sessions
Lifestyle sessions feature the special aspects of your own home as I document you and your little family doing some of the day to day actions you normally do. This can mean reading in the nursery, snuggling on the bed, playing with pets, or looking out your bay window! These photos reflect the uniqueness of your own home and are more of a documentary style.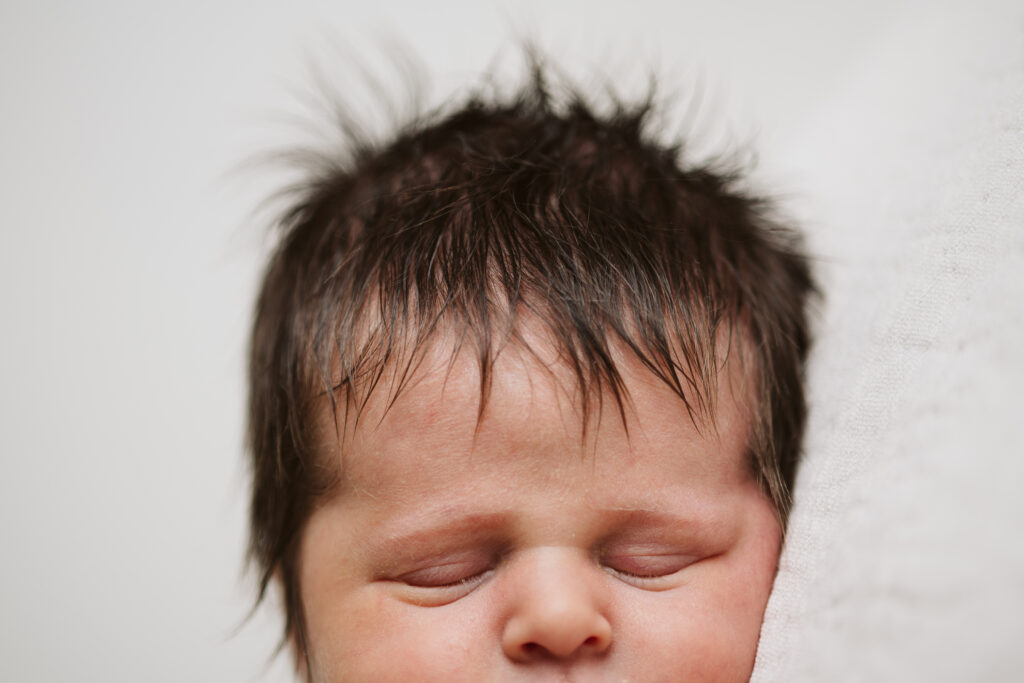 And now, on to the myths!
1. Newborn sessions are stressful
They are anything but! If you are planning on coming to my home studio, let me describe the scene for you: instrumental music plays softly as an essential oil diffuser exudes the scent of lavender and your little one naps sleepily as I snap some cute shots of them. If you're planning on a lifestyle shoot, the atmosphere is quite similar! We'll hang out in your home and help your little one(s) feel comfortable and relaxed before taking photos in cozy areas in your home that have a lot of natural light.
2. Newborn photos need elaborate poses and outfits
Friend, you just gave birth to a beautiful baby in an act nothing short of a miracle—how would angel wings or photoshopped butterflies eclipse that? I take inspiration from Annie Liebovitz, a photographer that emphasizes natural light, poses and themes that simply highlight the beauty of the individual in an emotive photograph. Let me capture the authentic emotion and beauty of you and your family as well as your little one in a simplistic, low-stress environment. You don't need to build thousands of Pinterest boards or stalk your influencers, just relax and enjoy this time with your precious one and embrace the process as I capture the photographs.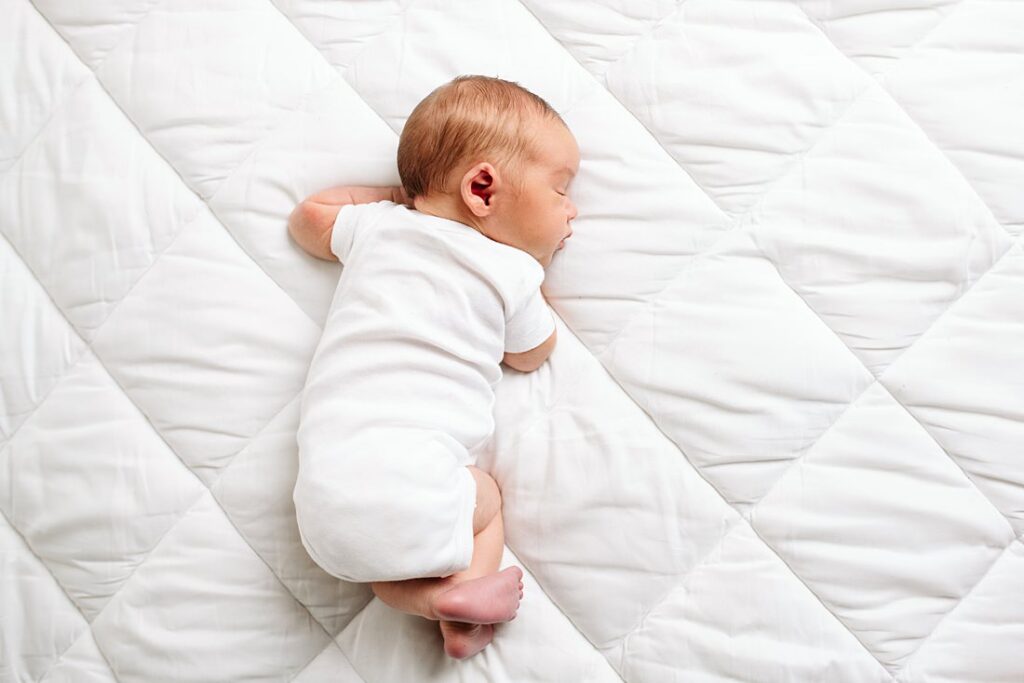 3. I have to plan the timing perfectly so the baby sleeps
Yes, a sleepy baby is preferred to a wide awake, grumpy one, but don't stress! I often photograph babies that are too entranced by my camera and the new environment to sleep, and that's okay. My newborn sessions often last 1-2 hours, so it is likely that your baby won't sleep the whole time! There will be ample time to feed, cheer up, and care for your baby, in addition to taking gorgeous portraits.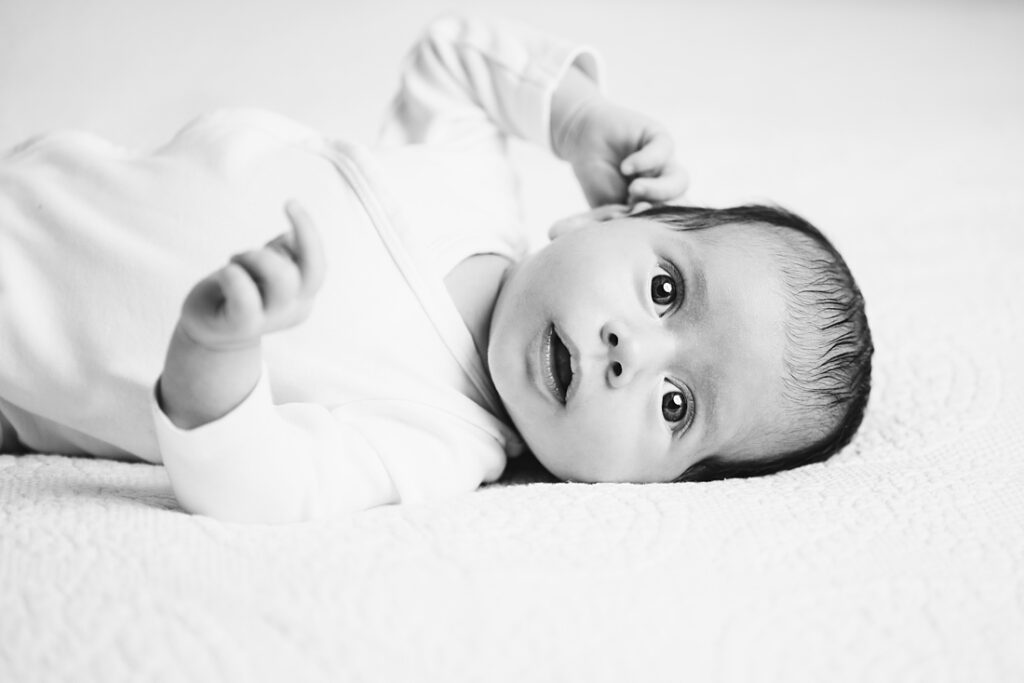 4. My baby/family won't look like your other images
This is a natural worry for all the post-partum mommas, but I guarantee that you, your baby and family will all look great in the portraits. I choose the most friendly angles, lighting and editing styles so that you can focus on the love between you and your baby in every photograph. In addition, I like to tell all my clients to stay flexible. Maybe you show up to the session and your baby is NOT having a good day—all's good. I've worked with countless cranky babies and haven't had a single session where I didn't end up with a selection of heirloom portraits. The most important thing about newborn portrait sessions is for you to hit pause in this hectic season and reflect on your new baby and family. A meditative experience, the goal is for you to walk away not just with pictures that capture you and your family right now, but also a renewed appreciation for your baby.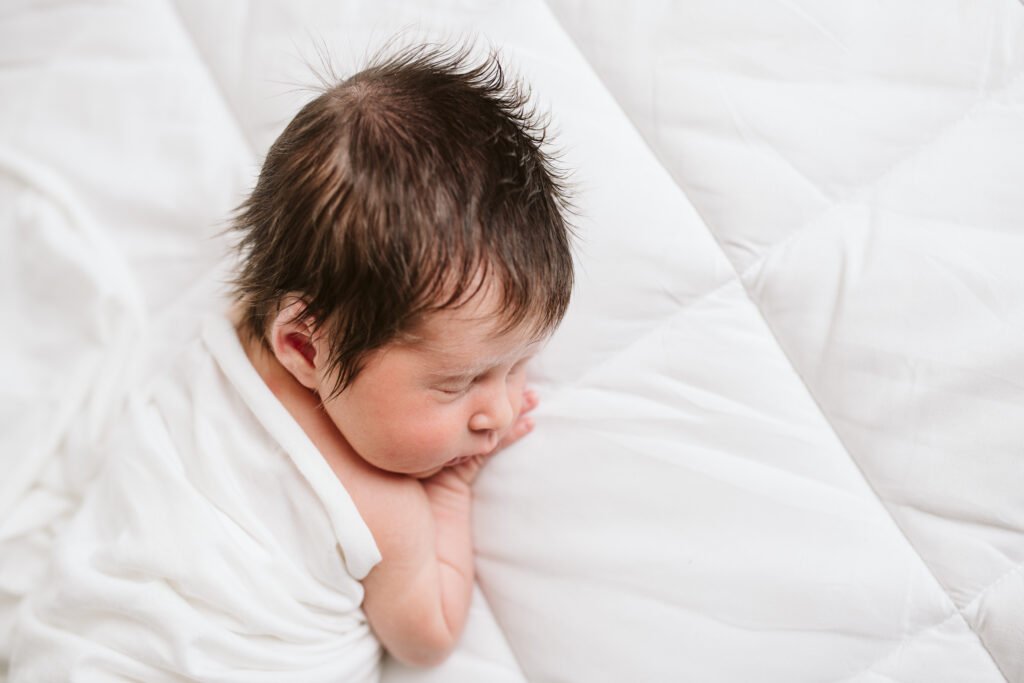 Big Takeaways
I hope this blog has reassured you that your newborn session isn't something to stress about. It's meant to serve as a bonding, relaxing session that will create artful images of your newborn that will be enjoyed for generations. It won't be stressful if you choose to relax and roll with the punches. No elaborate outfits or props are needed! Just bring your newborn and a few simple outfits and perhaps a favorite blanket. It's okay if your newborn doesn't sleep the entire session! That's completely normal. The session will have different phases, and we'll have enough time for everything. Lastly, you and your family are unique, and your images should reflect your unique family dynamic and style. Don't worry about looking like everyone else–you are meant to stand out! I hope to see you and your new family in my studio, or at a lifestyle session in your home soon.
Ready to start planning your newborn session? Please contact me to start the process! 🙂