Bringing home your newborn is a memorable event. It's such a special opportunity to be able to "freeze" time by inviting a newborn photographer into your home to capture the special details. Some of my favorite portraits are documenting baby's tiny toes and big yawns, loving arms cradling newborns.
I'm excited to share this interview with a mom who has a wonderful husband and three beautiful girls. One memorable moment from 2021 was when this mom shared her gratitude expressing, "I'm glad you are here." She went on to say that having a baby can be overwhelming and she wasn't sure if she should add to the stress by having me come to their home for a lifestyle session. But she soon experienced that newborn lifestyle sessions are relaxed, enjoyable, and creative, with a focus on encouraging your family to enjoy your baby. Each lifestyle session is a unique experience due to the family connections and the features of their home environment.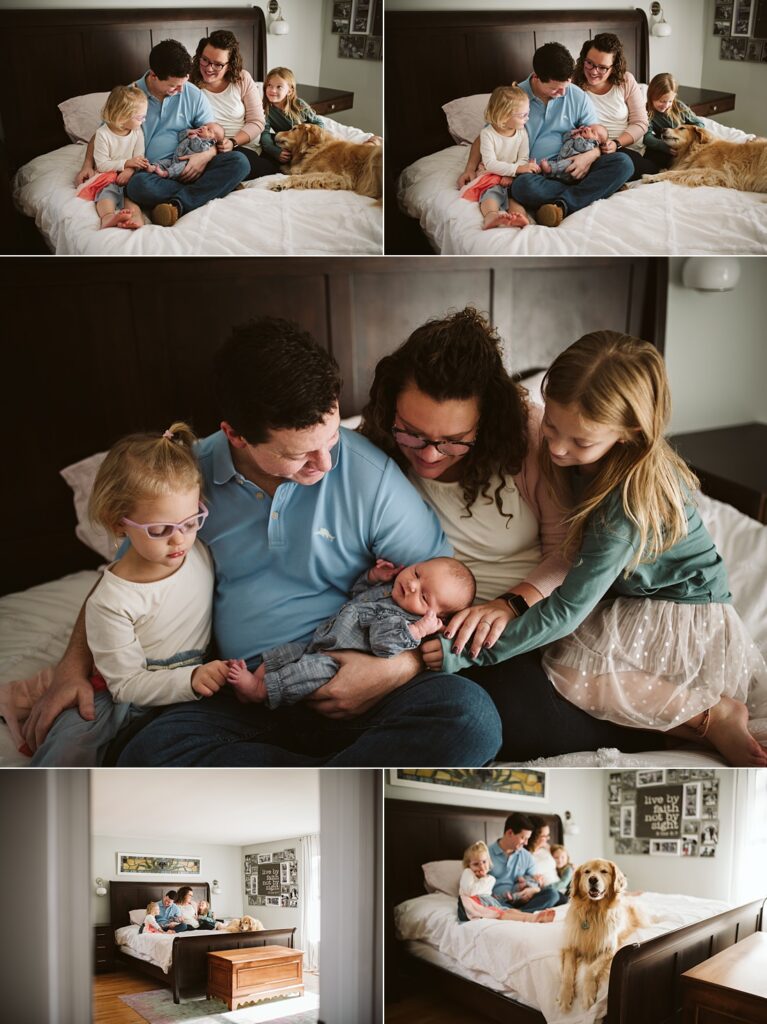 How did you and your spouse meet?
We met 14 years ago through friends while we were in college.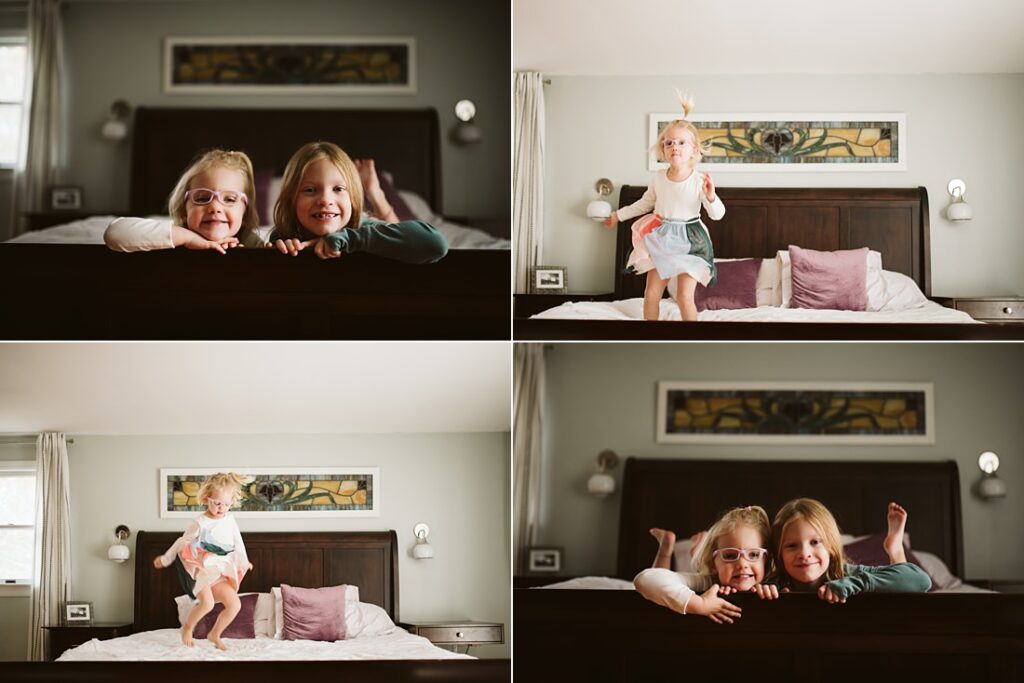 Describe how your life changed once you brought home your newborn baby.
For us this is baby #3. Life is already one great big circus so coming home was more love, more chaos, more snuggles and a lot more sleep deprivation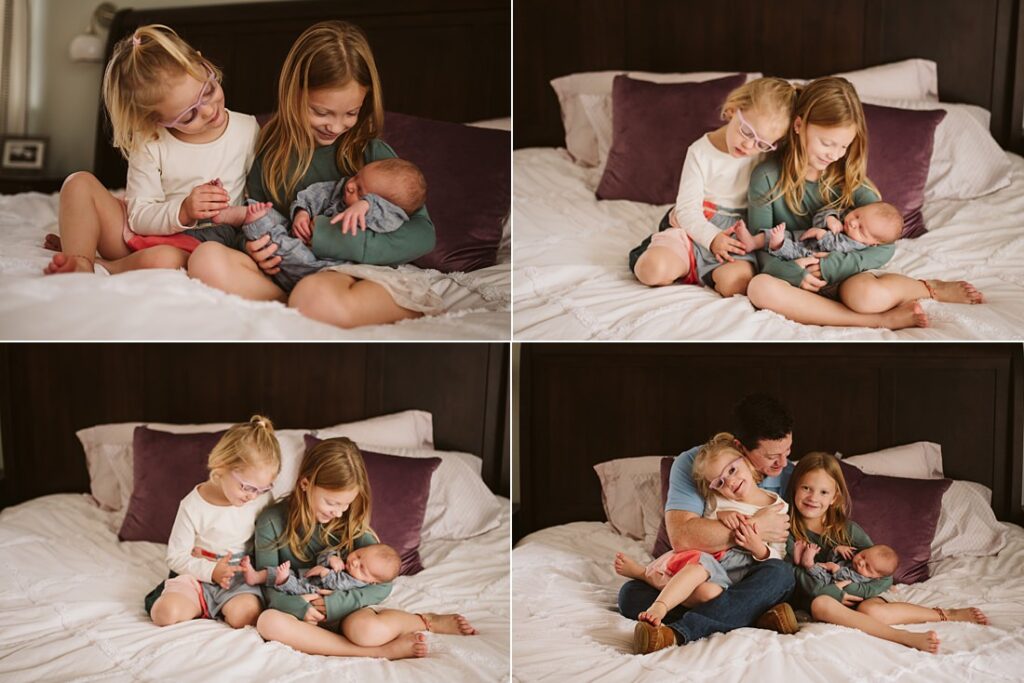 What do you enjoy about living in the Pittsburgh area?
We love that everything is close by- theater, art, family fun, parks, etc. We also like to experience all four seasons. And Pittsburgh is affordable which is a huge plus.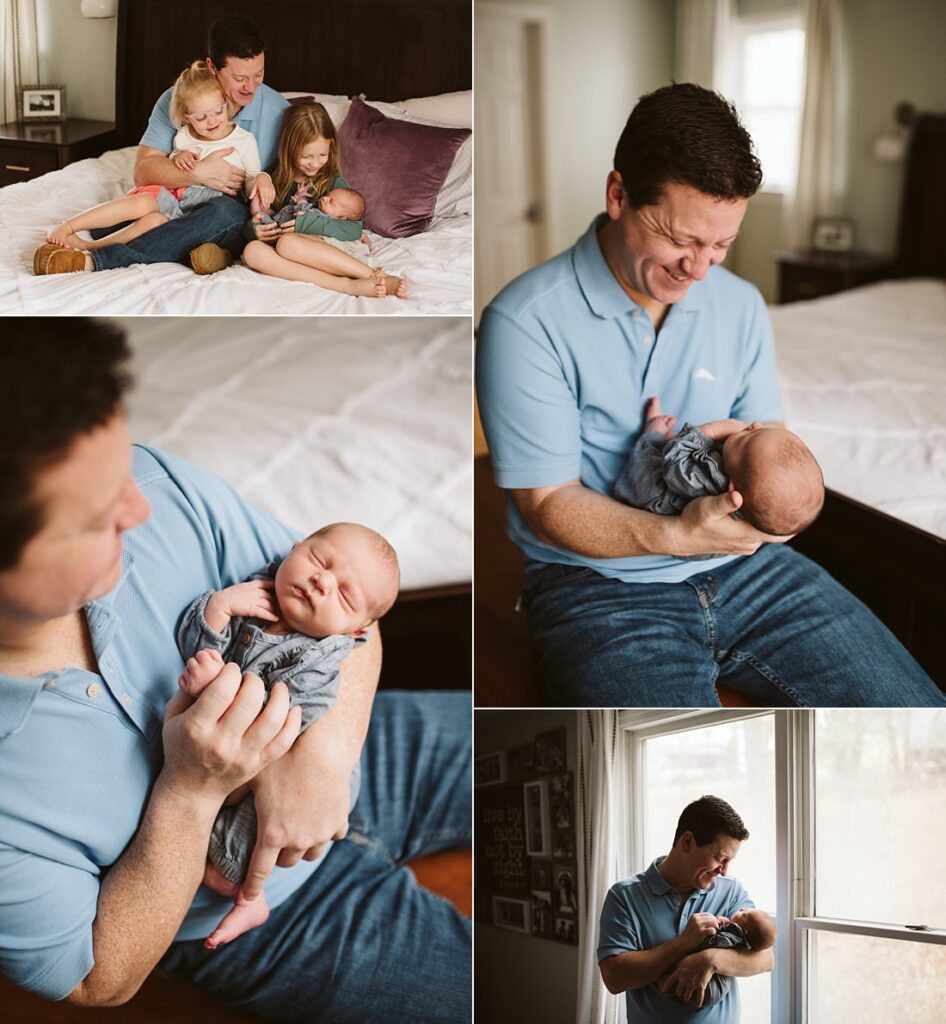 What are your family's favorite things to do in and around Pittsburgh?
We love Idlewild, and go many times per summer. We also subscribe to the Broadway Across America CLO season and enjoy seeing the shows. We frequent many playgrounds in the region and also enjoy the children's museum and science center.

Tell us about your home.
If we could pick our dream house it would be a 100+ year old home with Stainglass and original woodwork and beautiful staircases. But we ended up in a home built in the 1970s that is almost the complete opposite so we are trying to embrace the more modern vibe. We love bright colors and try to incorporate Color into our space. We also tried to add fun touches that make our house feel like home. Our homeIs usually loud and filled with kids playing and dancing, music, our dog running, and some messiness.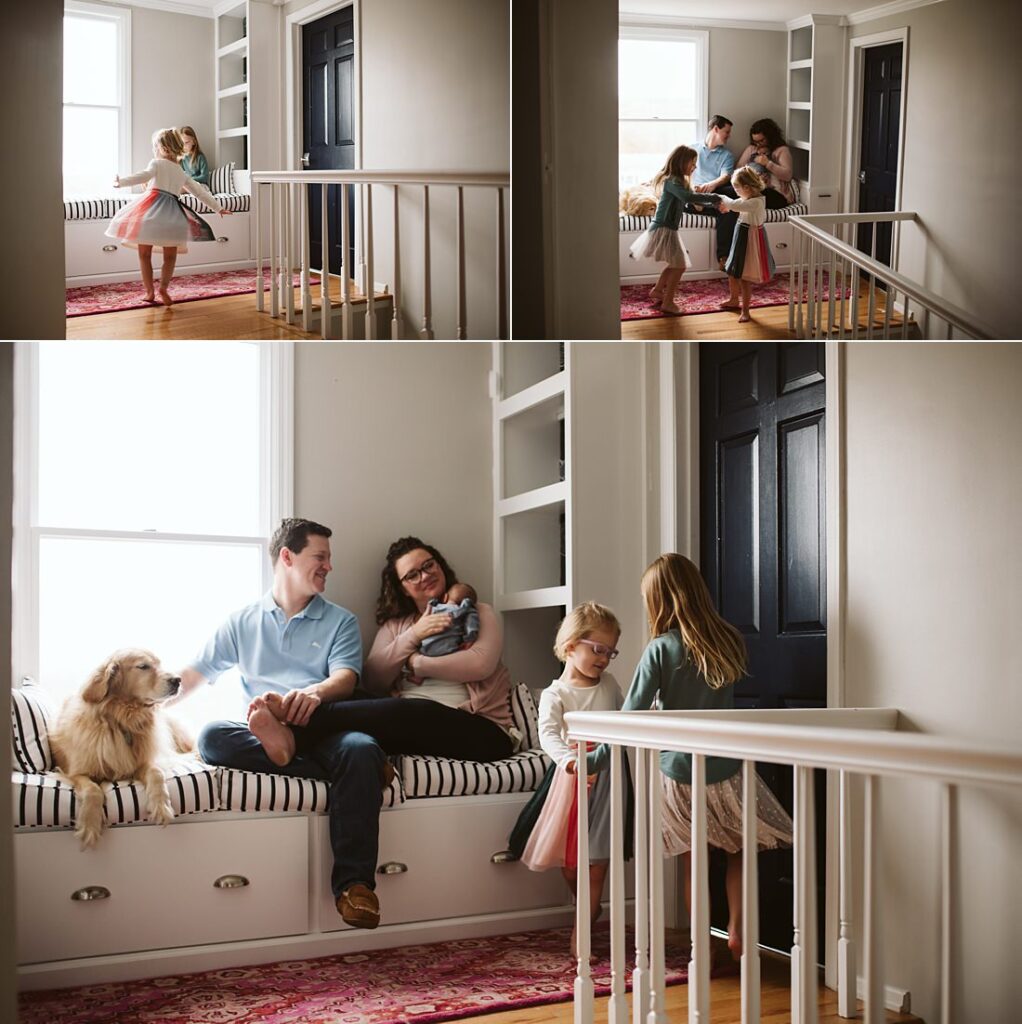 In your opinion, what are the best shops around Pittsburgh to buy decor for your home?
Recently I have really enjoyed purchasing preowned furniture and decor and refinishing them. Fusion mineral pain is my favorite.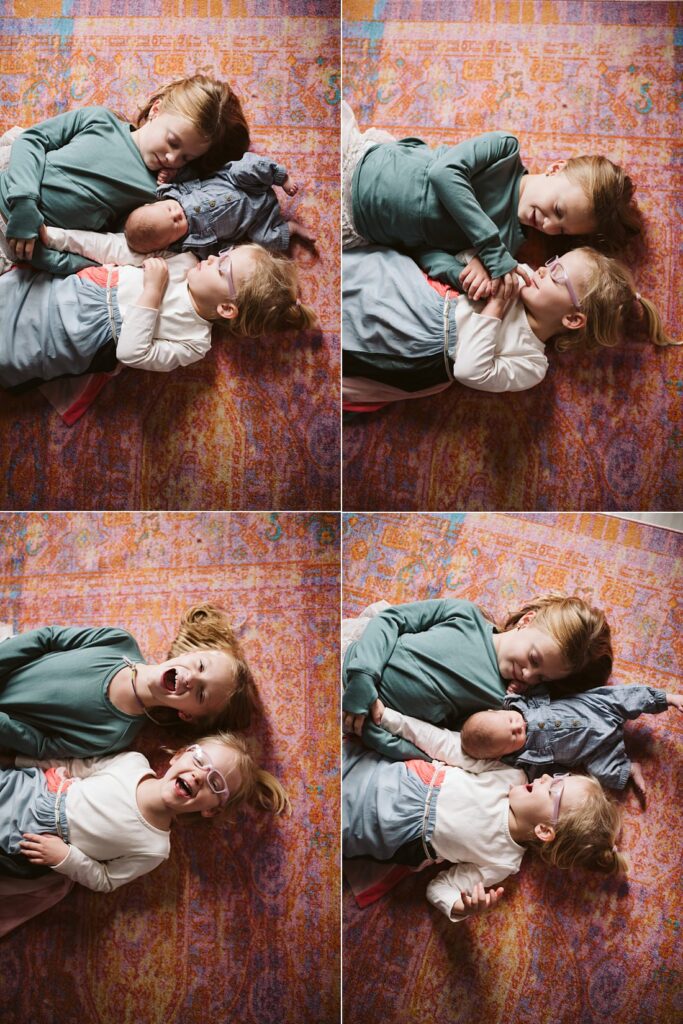 Describe a typical day in your life as a new mother with a newborn baby.
Our days are a lot of balancing. I feel like somebody is always hungry or somebody always needs some thing. It's a lot of making sure that everyone is taken care of. Making sure everybody gets to school on time. Making sure that no one is hungry or needs help.
What is your family's favorite meal to cook at home?
We love Mexican food. This is a favorite: https://www.skinnytaste.com/chicken-enchiladas/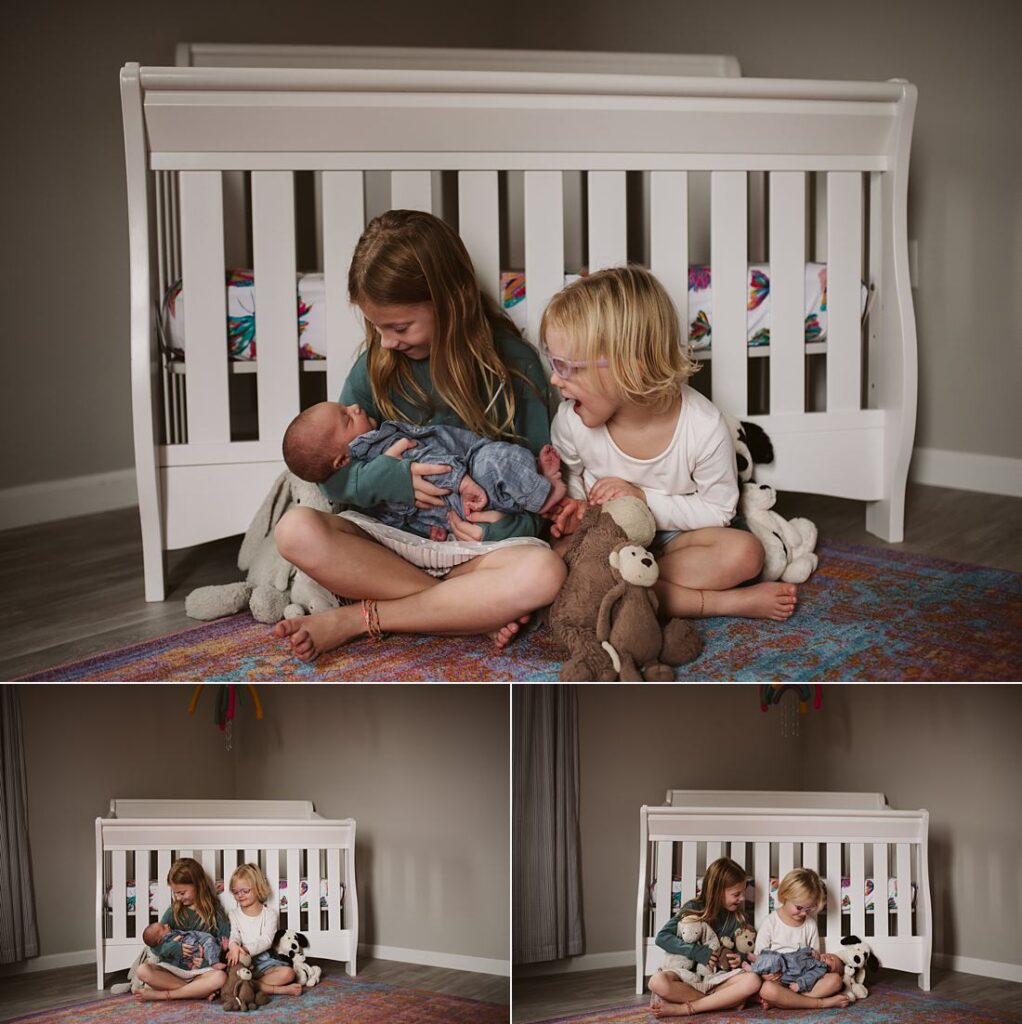 What's the best book you've read in the last 12 months?
Hmmmmm. Finding time to read is a struggle. I really like The night circus and the starless sea, both by Erin morgenstern
How did you prepare for your newborn lifestyle session?
We didn't 😂 It was really important for me to have the pictures done as close to her birth as possible but otherwise we didn't really plan.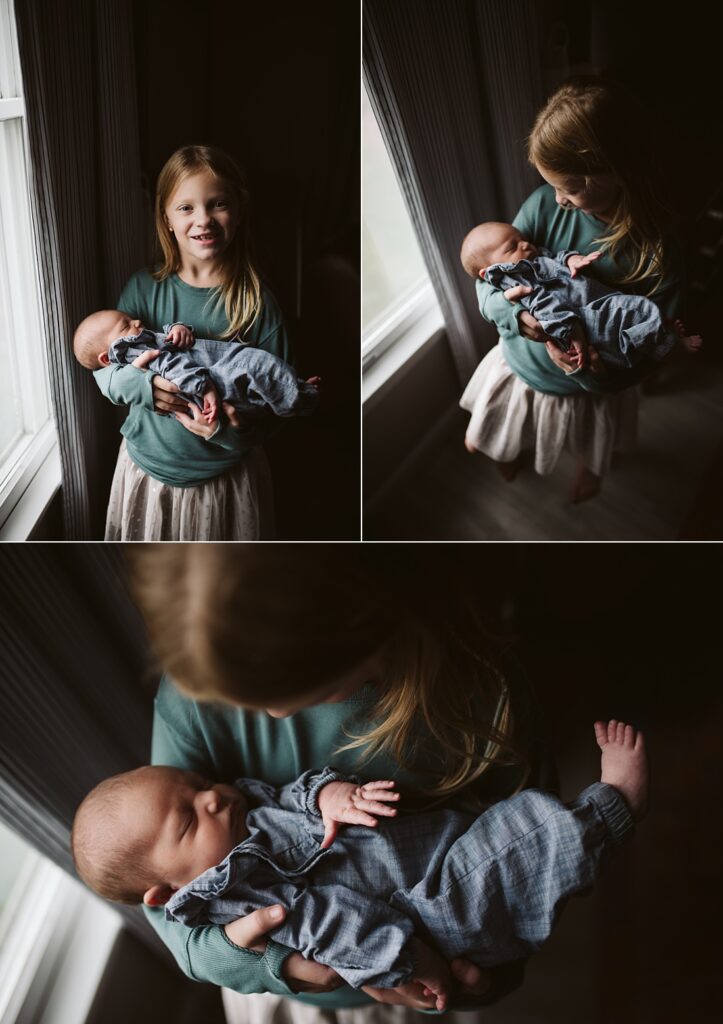 How did you decide what to wear for your in home lifestyle session?
I wanted to make sure that we had at least a little bit of color. I also wanted to make sure that all of us coordinated a bit without matching. I like to combine different patterns and colors together to form a pallet. I also wanted to make sure that we were all comfortable enough that none of us were tugging at our clothing or worrying about our clothing during our photos.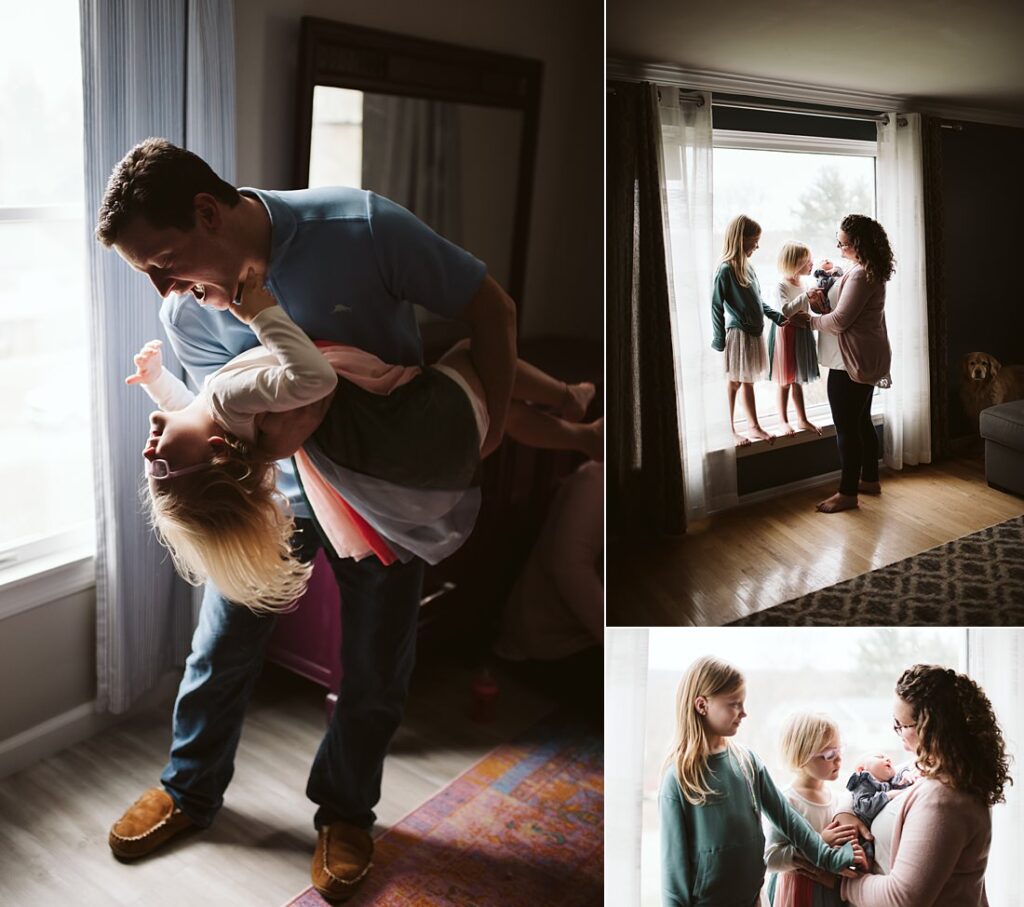 What is your favorite portrait from your lifestyle session?
I Love so many of our photos! I really wanted some photos that I felt like they captured our family. Photos of the girls laughing photos of us spending time together. I didn't want a lot of traditional posed family photos. I like photos that when I look back at them I can remember how we felt in those moments and what life was like.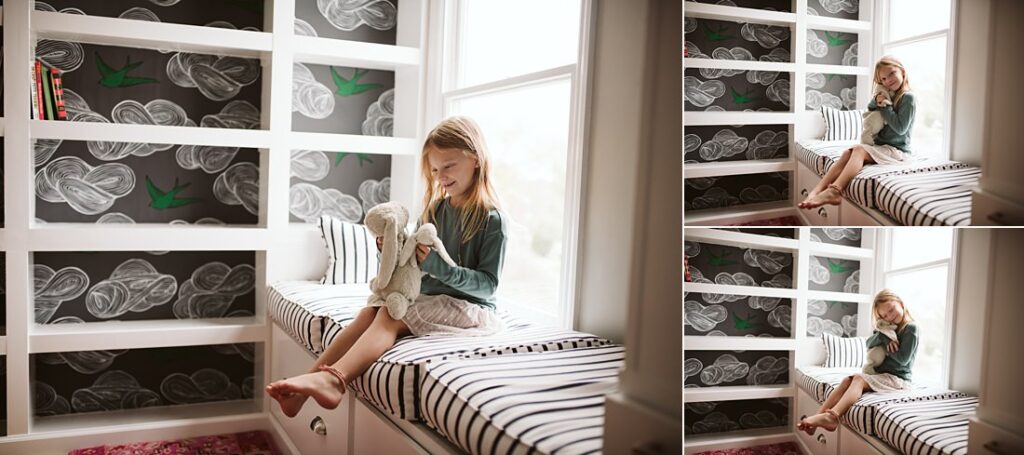 How did you decide to schedule a newborn lifestyle session with Laura Mares Photography?
I liked the overall look of her photos. I appreciated her communication. And overall just felt like it would be a good fit for our family.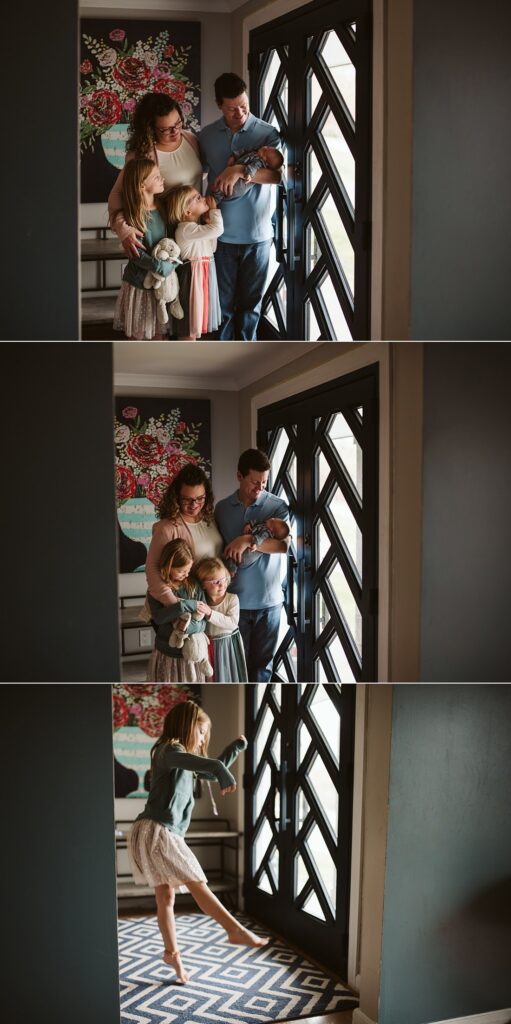 Can you think of something else to share about your newborn, family or home?
Some thing to share about our photographs is I remember feeling apprehensive about having pictures taken in our home. To me our house doesn't feel fancy or necessarily photo worthy. I also didn't want to feel like I had to clean up or worry about getting things ready prior to the pictures as we were very much still in "survival mode". But it ended up being such a wonderful experience. It was nice to not have to rush around before the pictures. The girls felt very comfortable being in their own space. And Laura was super accommodating. It's nice now to see the photos and know that when we look back we will also be looking back at what our home was like during this time.
Would you like to schedule a lifestyle session that's relaxed, enjoyable and creative? Please contact me, I'd love to work with your family!