Senior Location Series: Color Park
Recently I went with a gorgeous senior to Color Park. It is a beautiful spot in the South Side of Pittsburgh. The grunge aesthetic partnered with the meaningful graffiti culminates to make an ideal spot for senior portrait photos. I created this series as a way to spotlight my favorite locations for high school senior pictures. I hope that by perusing the blog series you'll be able to choose the perfect spot for you! In addition to having a portrait session at Color Park, there is also a colorful street nearby that adds a unique variety of vivid backgrounds to your gallery.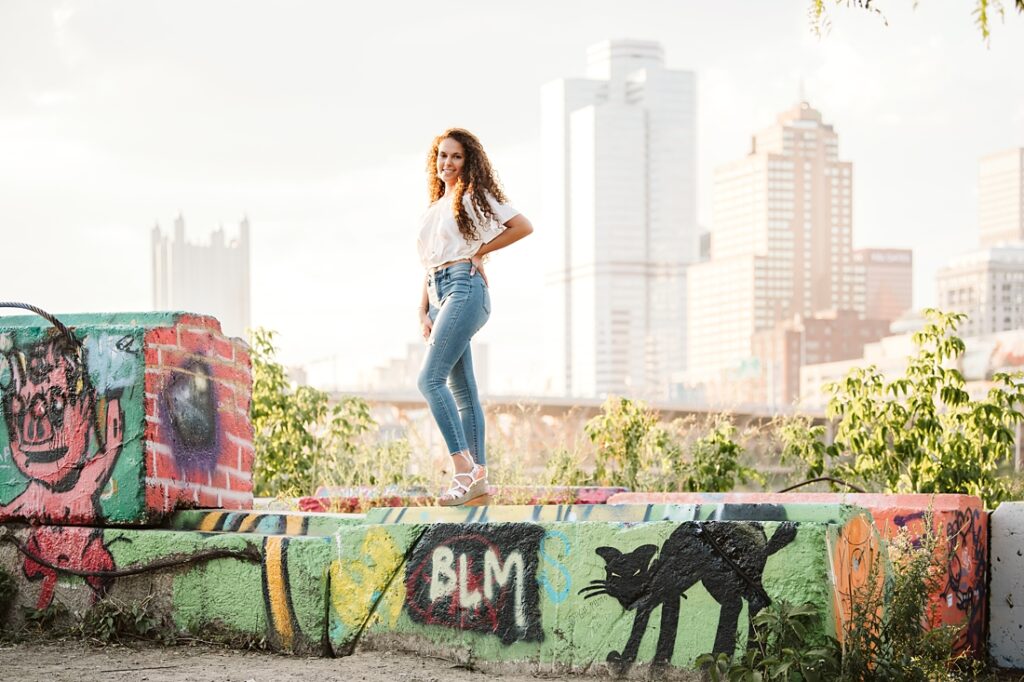 1). The first location we'll focus on is the colorful area near color park. There is a very cool road that provides colorful backdrops that are the perfect place for those seeking an additional variety of backdrops to compliment the pops of color associated with Color Park!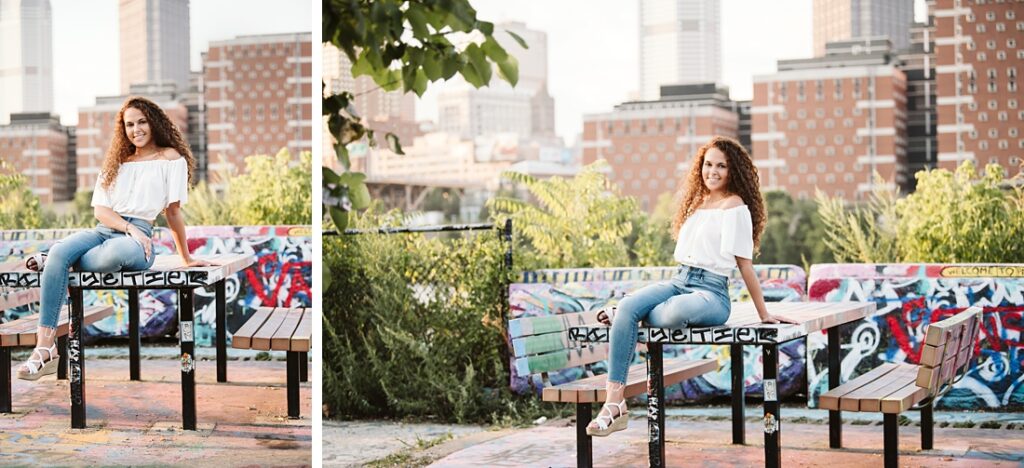 2). The second location is simply Color Park itself during sunset! I love how the light illuminates the creative designs on the cement. The view of iconic Pittsburgh bridges and downtown buildings is so dreamy. Color Park is a great spot for power poses, big smiles, and moody portraits! It's truly one of the best locations for sun spots and artsy angles, so if this sounds like you, I think we've found the perfect location for your senior portraits!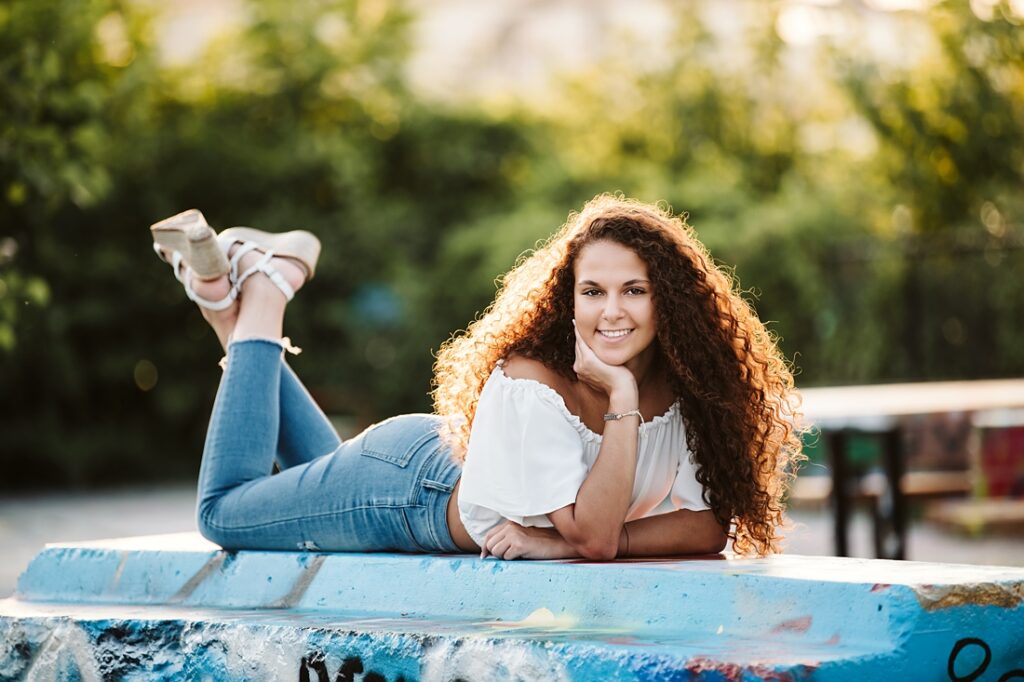 Color Park's central location lends itself as a great stepping off point to other urban locations such as the famous Pittsburgh bridges, Mt. Washington, South Side, North Shore, North Side, Point State Park, etc.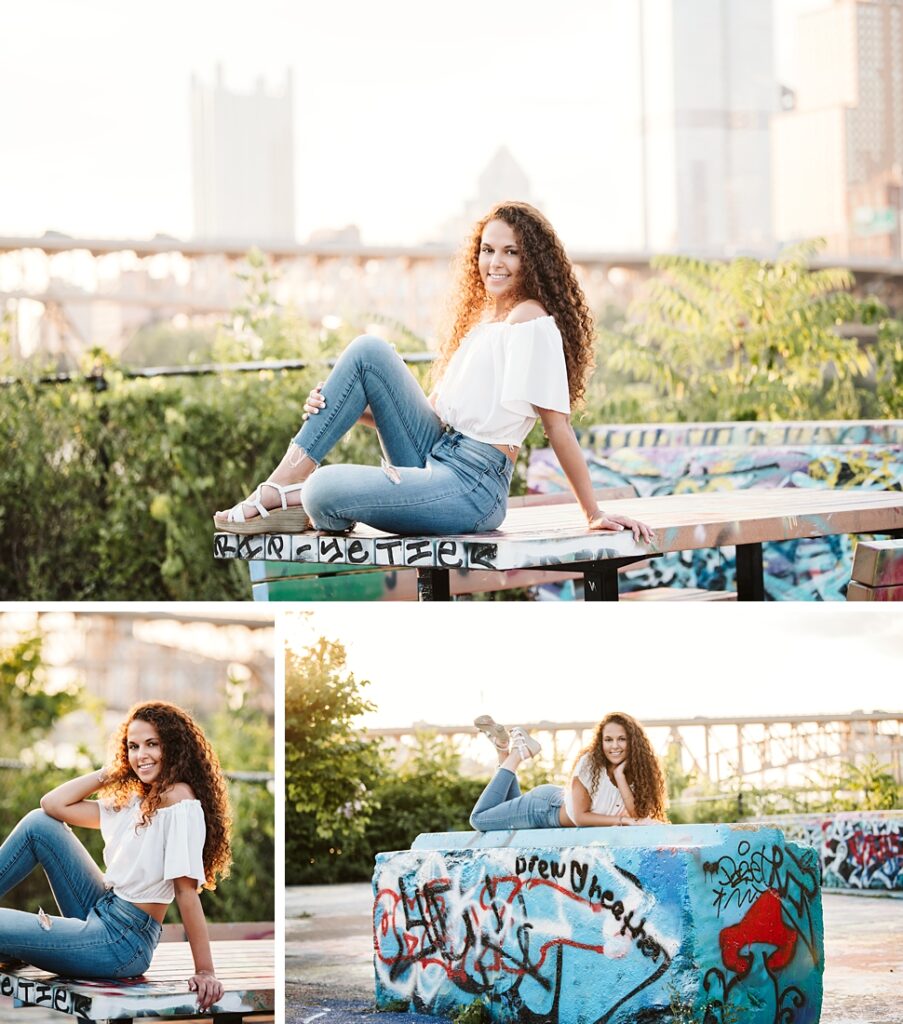 I hope you've enjoyed this blog on how to choose the best location for your Senior Photo Session! I hope to see you soon at whichever location you feel reflects your personality and interests the most! Click here to read more location ideas for your senior pictures.