Senior Photo Location Series: Hartwood Acres
The next spotlight location for this senior photo location series is the iconic Hartwood Acres Mansion! It's the perfect place for seniors looking for a fabulous mix of architecture, flowers and nature. Hartwood Acres has so much to offer! And the best part? It is beautiful throughout the year! Be sure to schedule for the late spring, summer or fall, if you are looking for lush greenery and blooming flowers. While I have photographed seniors in a wide variety of locations around Pittsburgh, today we'll explore highlights of having your senior pictures captured at Hartwood Acres.
1. The Historic Mansion with a Curving Cobblestone Driveway
Built in the 1920s with earth toned walls, the historic tudor estate features unique arches, doorways, railings and benches. The mansion features a courtyard surrounded by a forest and offers elegance and grace to your senior portraits. Honestly, every single space is beautiful! The cobblestone driveway offers texture to add even more variety to your senior pictures gallery.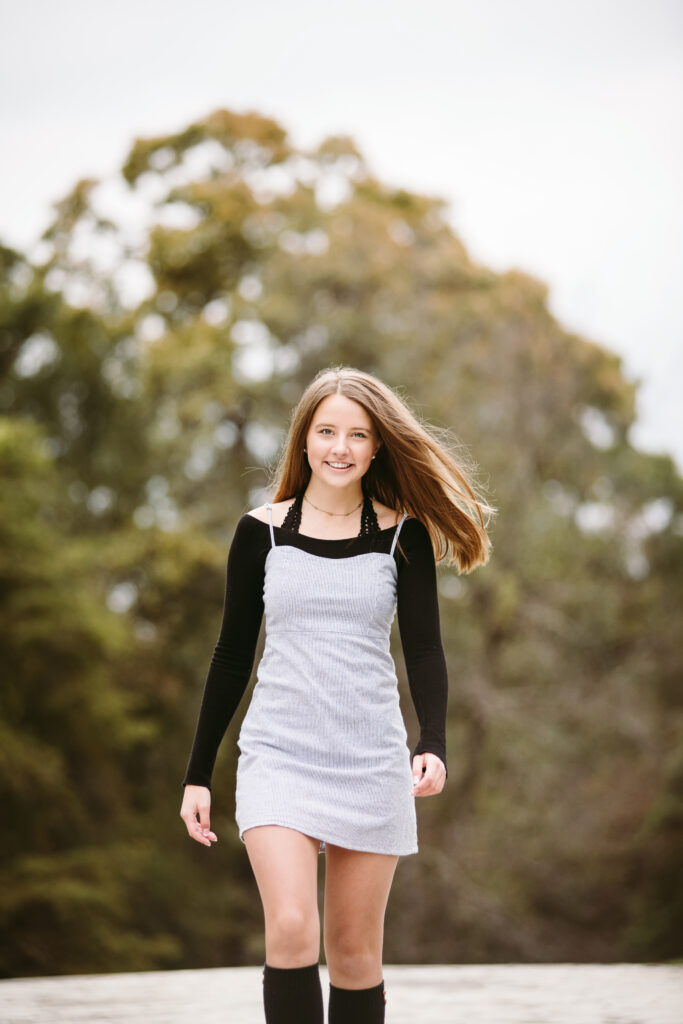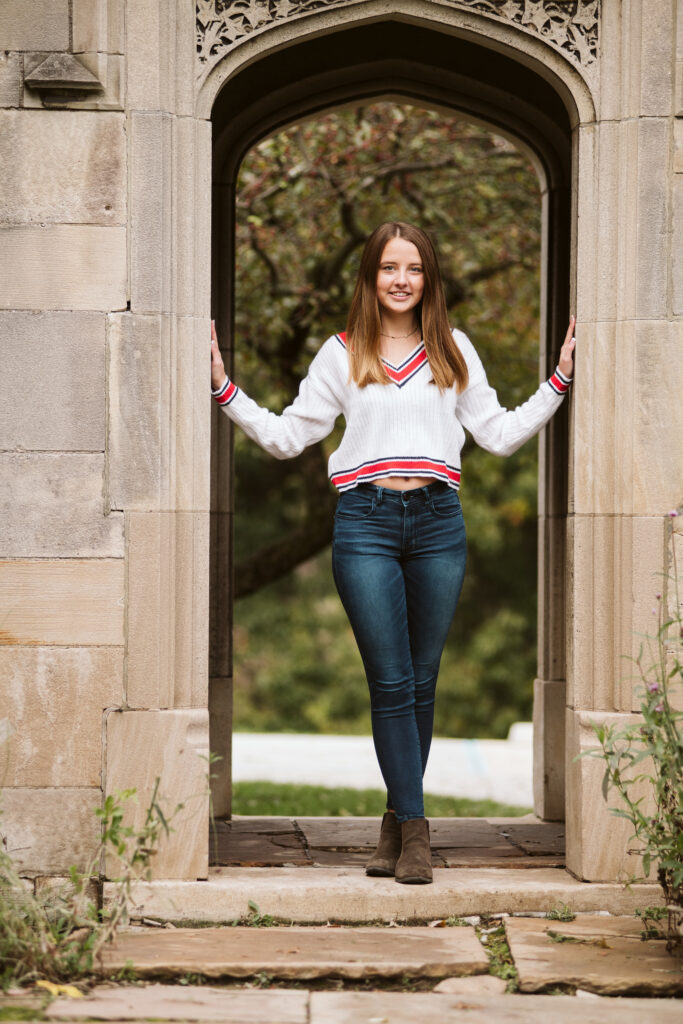 2. The Flower Garden
Hartwood Acres features a beautiful, fenced-in manicured garden with both curved pathways for a creative look and a main walkway for a very symmetric look in your portraits.
3. The Stables
The stables are designed after a traditional English Cotswold village and offer both a romantic and a rural/rustic vibe with a lot of character!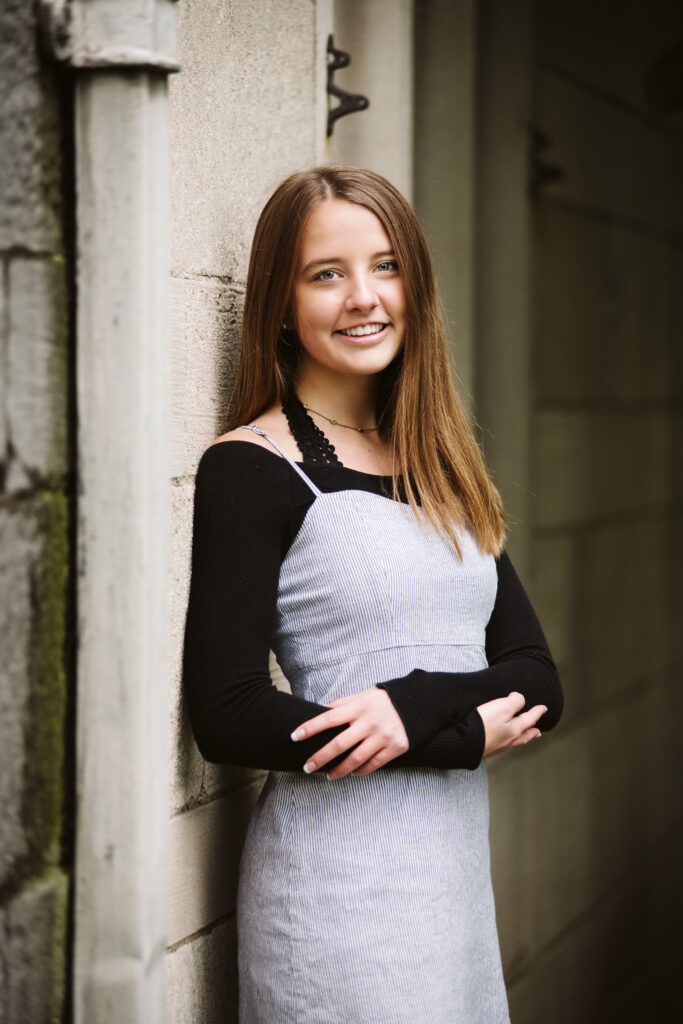 4. Trails, Forest and Field
Nature shots are also possible at Hardwood Acres. The mansion is surrounded with miles of scenic trails. The woods offer a beautiful and peaceful backdrop. Lastly, a large field offers a simple background perfect for featuring artistic golden hour sunlight portraits.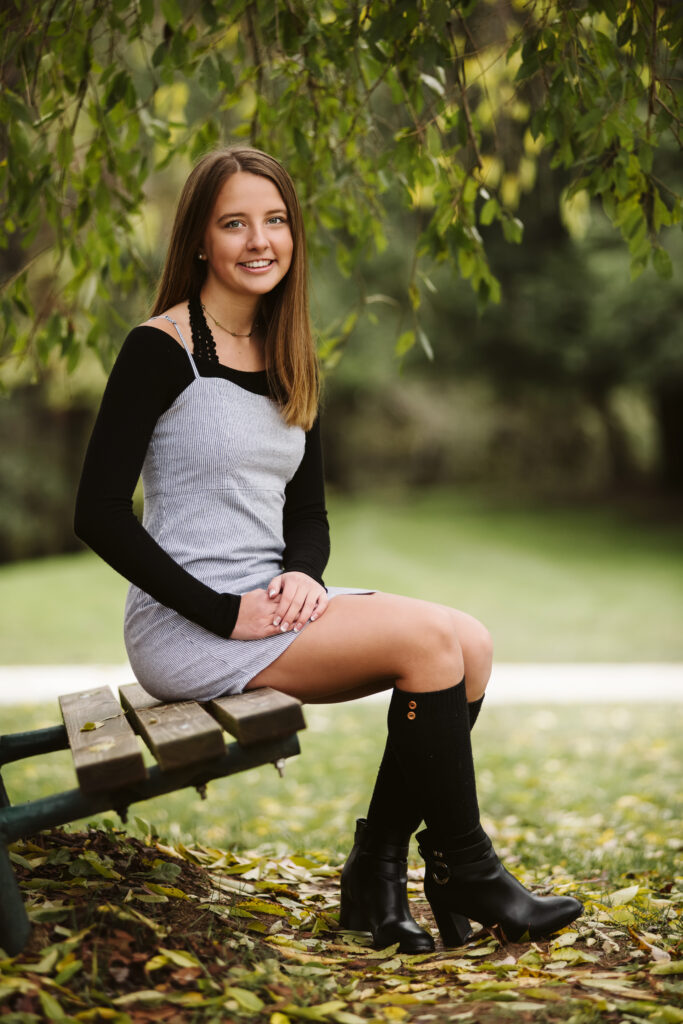 Hartwood Acres is an extraordinary location for senior photos in Pittsburgh! I recommend Hartwood Acres because it offers a wide variety of unique backdrops from vintage to rustic, making it a great location for your senior pictures. Wherever you end up choosing, I guarantee beautiful images that reflect the parts of Pittsburgh you hold dear while featuring your unique personality. Additionally, I always love adding to the list of locations I offer for senior portrait sessions and beyond, so let me know your preferences. Hope to see you soon! – Laura
Click to book your senior session now.