10 Posing Tips for the Best Senior Portraits | Pittsburgh Senior Photographer
I love being a Senior Photographer and part of that comes from the joy I find in inspiring senior girls as I capture their raw and authentic beauty inside and out. Be sure to check out my other blog posts on what to wear, and ideas for beautiful locations around Pittsburgh. In an effort to get seniors enthused and ready for their upcoming sessions, I'm excited to share this list of the 10 best tried and true posing tips!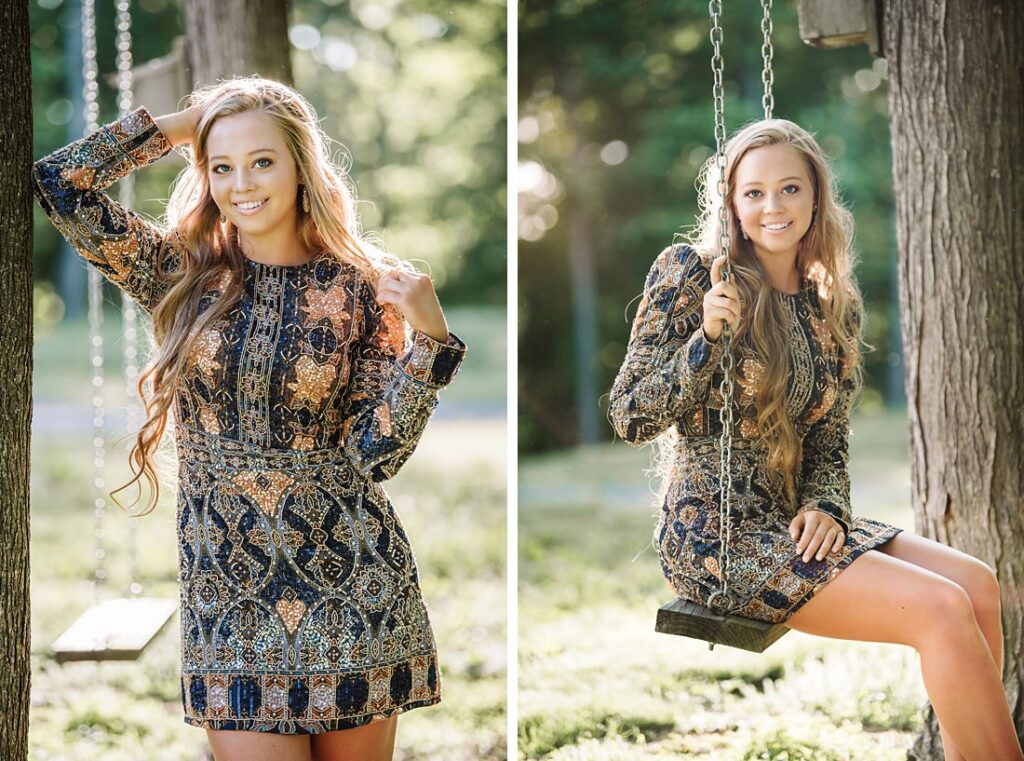 1. Movement
This is probably one of the most important tips. I love this posing style because it adds an extra dimension to portraits and makes them appear more life-like. Swaying back and forth, altering facial expressions, and changing your arm placement allows for images to be dynamic and natural not stagnant. So, when you hear me calling out "Add a little movement," you'll know what I mean!
Going along with this tip, be sure to let me know if you aren't feeling a pose or have another idea based on how I've posed you. After all, the goal of your senior photo session is for you to have timeless images to cherish. I love incorporating spontaneity because it allows for a variety of photos in your gallery.
2. Play with Your Hair
If you are anything like my daughters and me, you like playing with your hair! I love instructing my clients to play around with their hair for a couple reasons. One, it sets you at ease and is the perfect starting point if you are new to modeling/posing and need some time to warm up. Secondly, it interacts with natural light nicely and adds some interesting layers to your photos.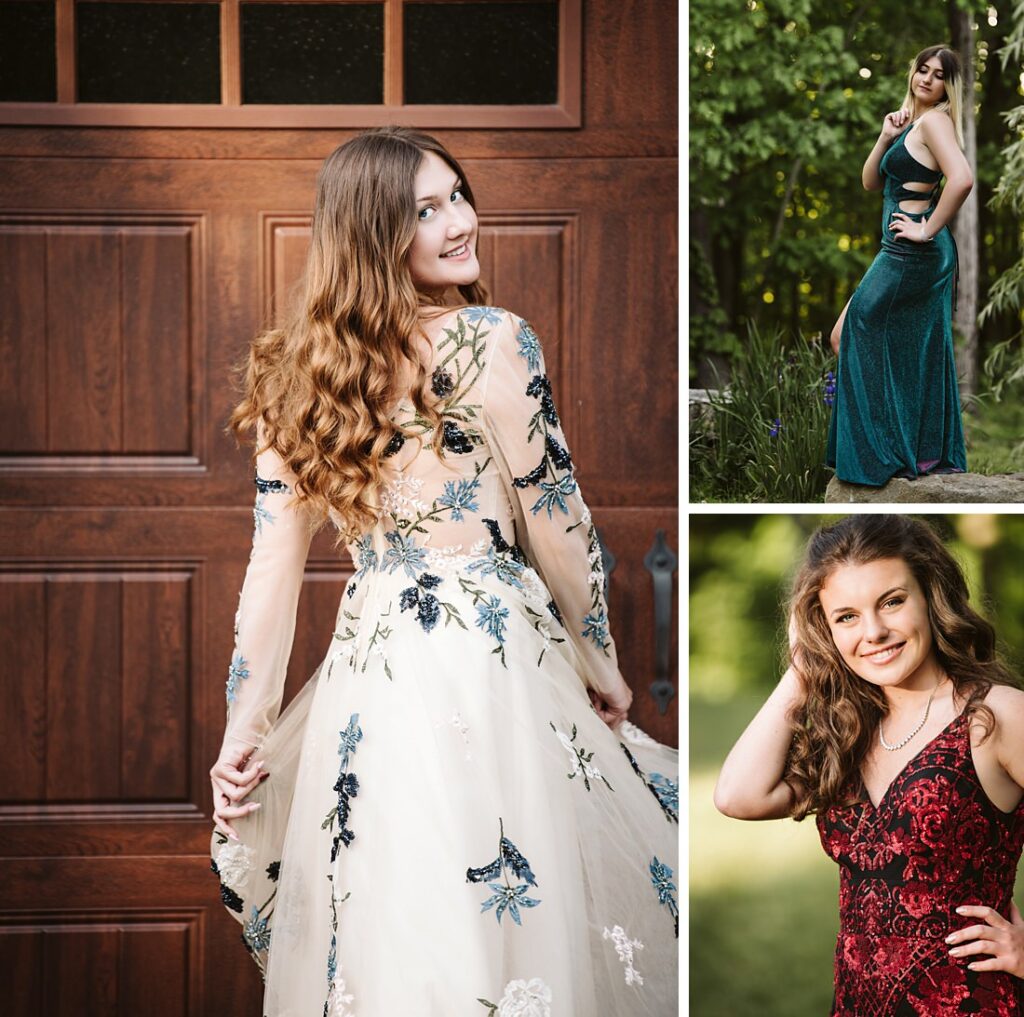 3. Cross You Legs
Whether standing, sitting, or swinging on a swing, it is a slenderizing position and adds a layer of elegance. Crossing your legs adds an extra layer of sophistication and confidence for any senior girl!
4. Power Pose
Essentially, stand tall and ooze confidence because you're a star, baby! Bend at the waist, place your head forward slightly, and flash your smiley eyes! This is the perfect staple pose to get that classic senior photo shot.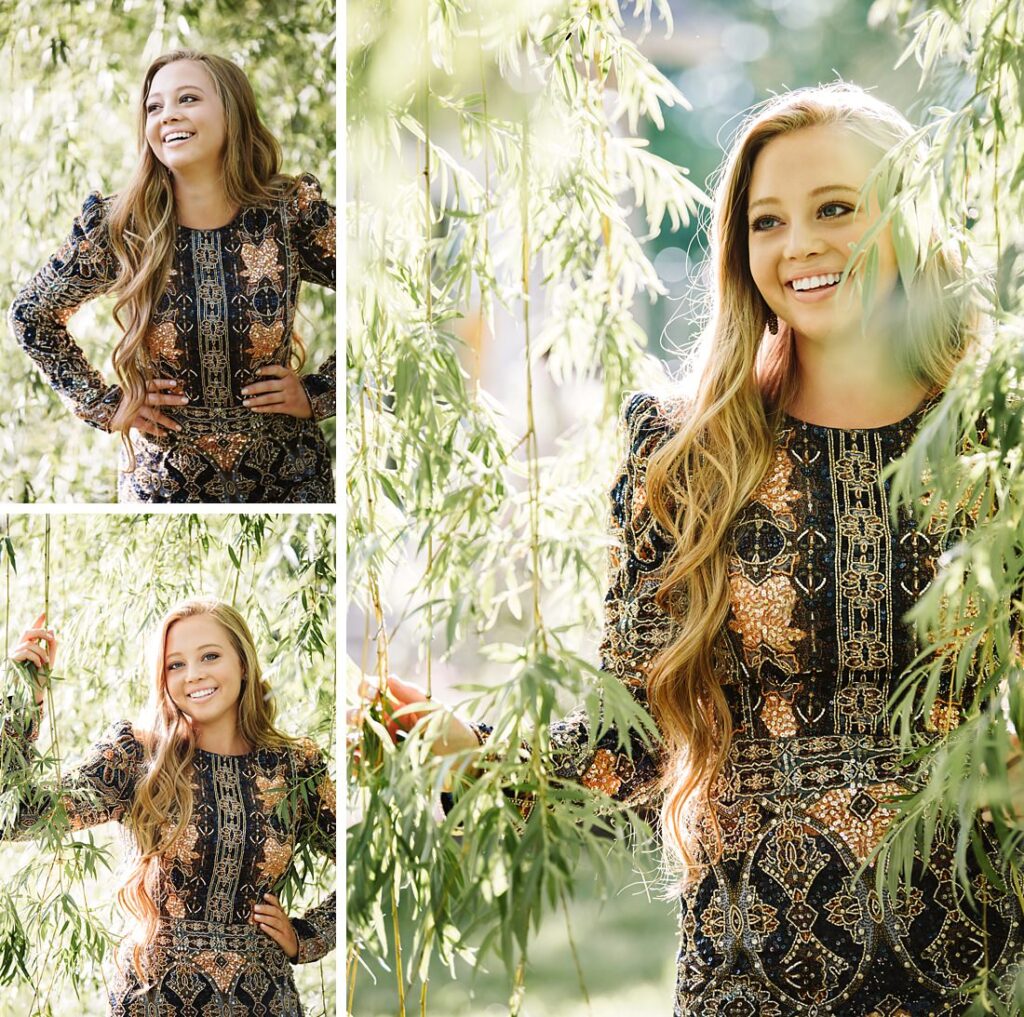 5. Big Eyes
Now this is classic photographer lingo, so let me explain. Essentially, visualize your eyes and how they appear when you smile and open them fully to avoid raccoon eyes! Some tips to achieve this would be some practice smiling in the mirror prior to the senior portrait session to better understand the impact this can have one your appearance!
6. Laughs and Giggles
I love keeping my sessions low-stress, carefree, and genuine! One way I capture those big smiles and small laughs is by recommending your bring along a parent or good friend! Also, remember to add a little laugh to your smile during the photo session to make your photos seem more you!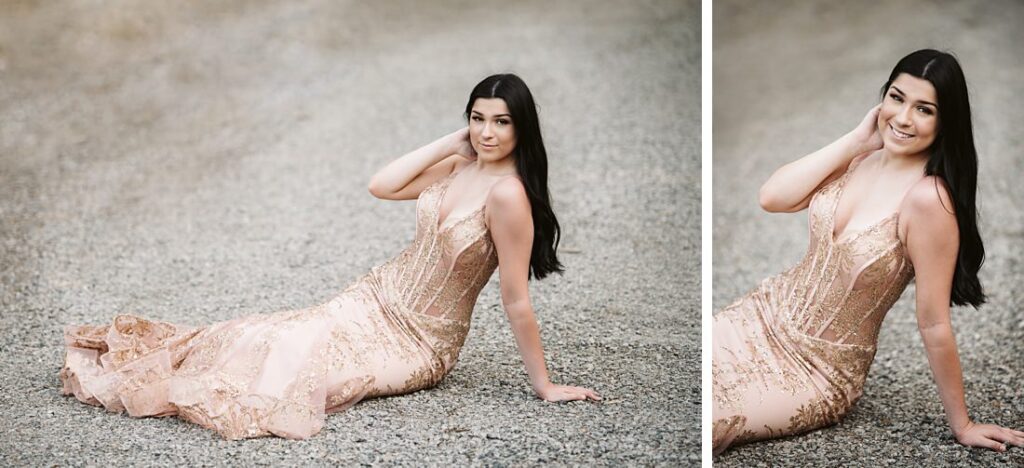 7. Place Hands
Another important tip for posing is to not forget about your hands! They can be running through your hair, on your hips, clasped together, one on your leg, touching your face, draped above your head…the possibilities are endless! It's just always important to never leave them stagnant or awkwardly placed.
8. Incorporate Surroundings
A skill I've acquired from being a Pittsburgh Senior Photographer all these years is the ability to adapt to my surroundings and incorporate them in creative and original ways. While of course I'll be coming up with ideas, many seniors have creative posing ideas and I love to hear your suggestions! Some examples are inside a willow tree, behind flowers or next to a coy pond!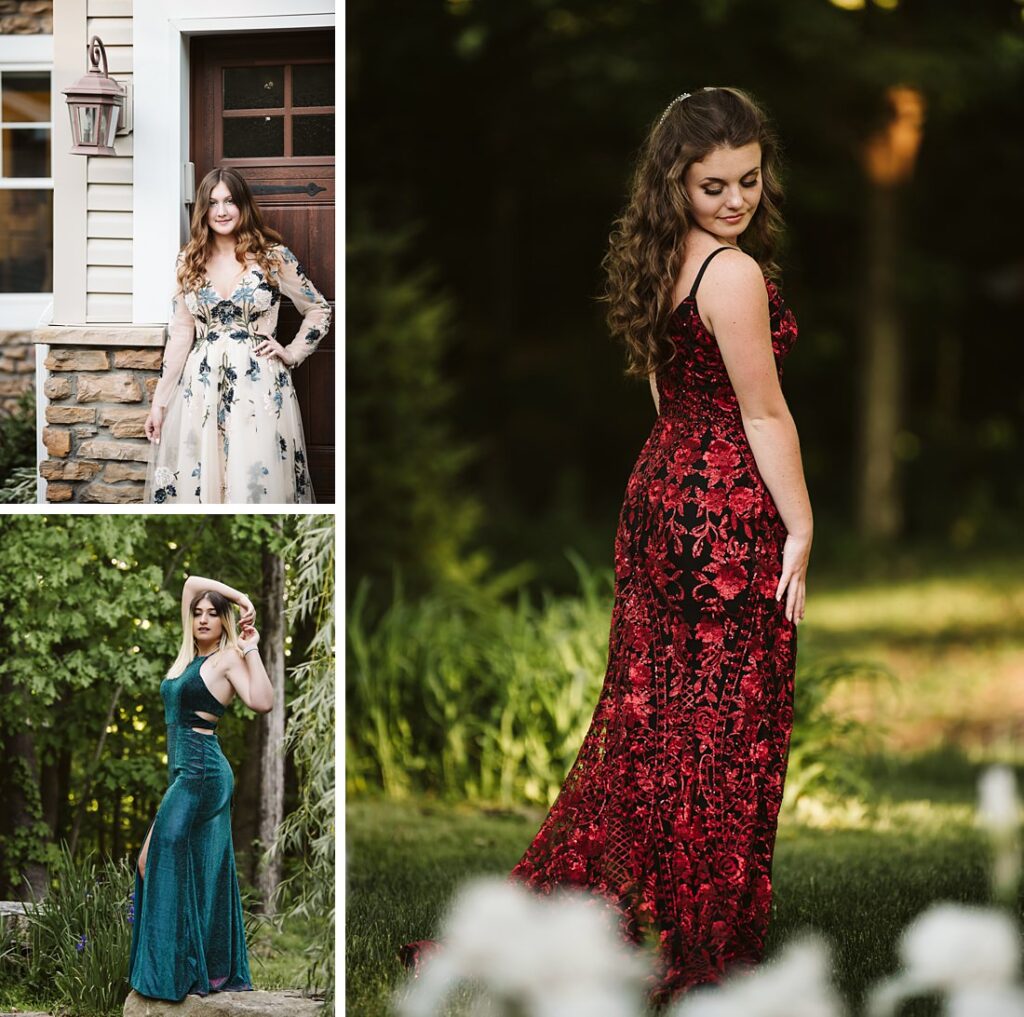 9. Be You!
I know this may be a cliche, but I enjoy incorporating this tip as a friendly reminder. Let these images reflect your personality and who you are right now. Don't try to portray yourself as your favorite influencer or model, but be comfortable in your own skin! That confidence will show through your pictures and you will look truly beautiful!
10. Look Up
If you are interacting with others during your photoshoot remember to keep your head up. When you look down your face doesn't have any sunlight on it and everyone wants to see your face! 🙂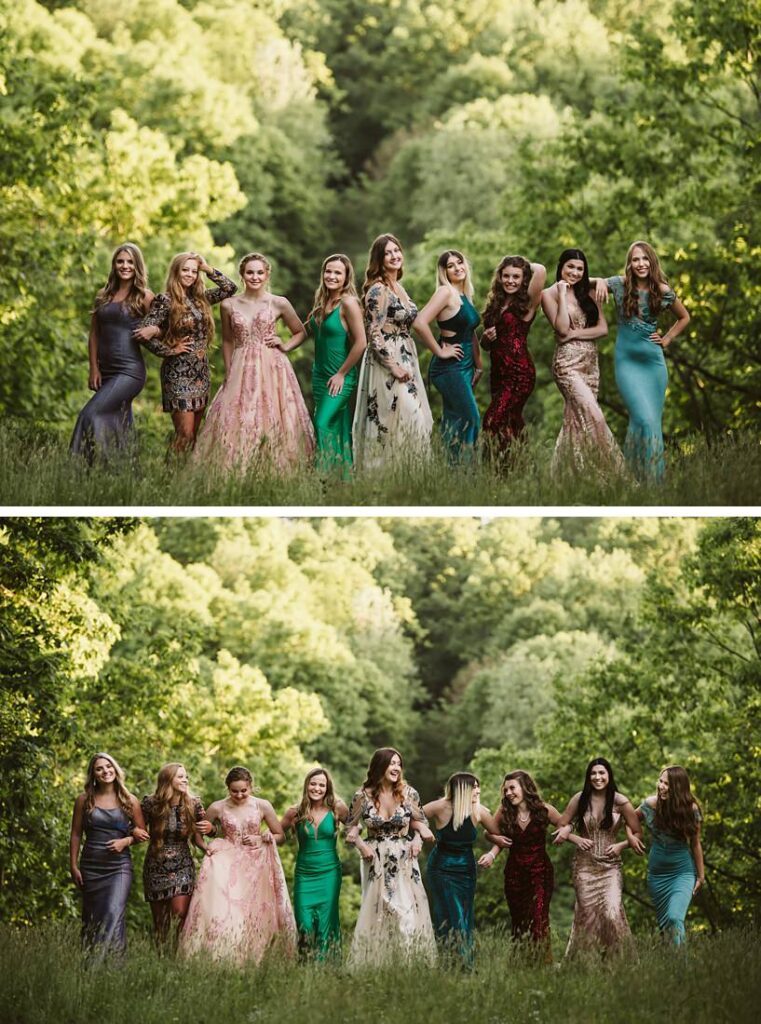 I hope this blog helps you pose at your senior photo session. Be sure to comment below as to which tip you found the most helpful as well as any future blog suggestions you may have.