Senior Photo Location Series: Urban Pittsburgh
The next spotlight location for this series is Urban Pittsburgh! It's the perfect place for seniors who search for an unconventional, creative spot that will make their celebratory images stand out. An urban setting is something I'd recommend for individuals who have a quirky, individualistic personality, and who love pictures that pop. I have photographed seniors in a wide variety of locations around Pittsburgh which is what I'll be describing in depth during this blog post.
1. North Shore + Golden Bridges
The North shore is a perfect, iconic spot in the heart of Pittsburgh. I recommend it for those who are proud of their Pittsburgh background and either plan to stay in the area, or want a little piece of home as they depart on their college journey. The soft yellows of the bridges and the blue azure sky are such a simplistic and beautiful backdrop that I adore.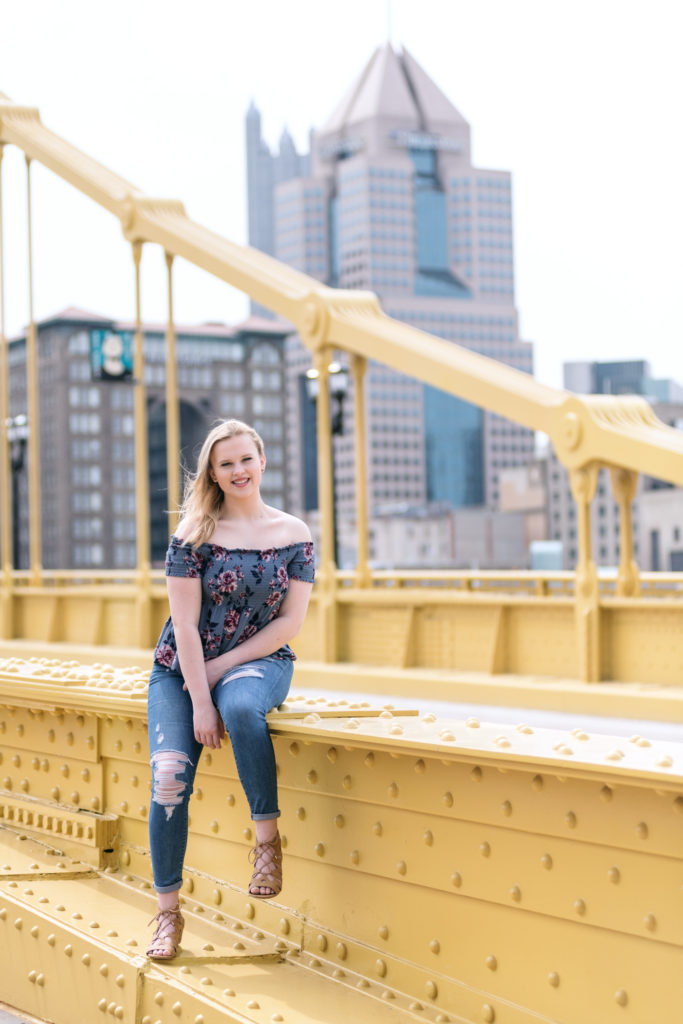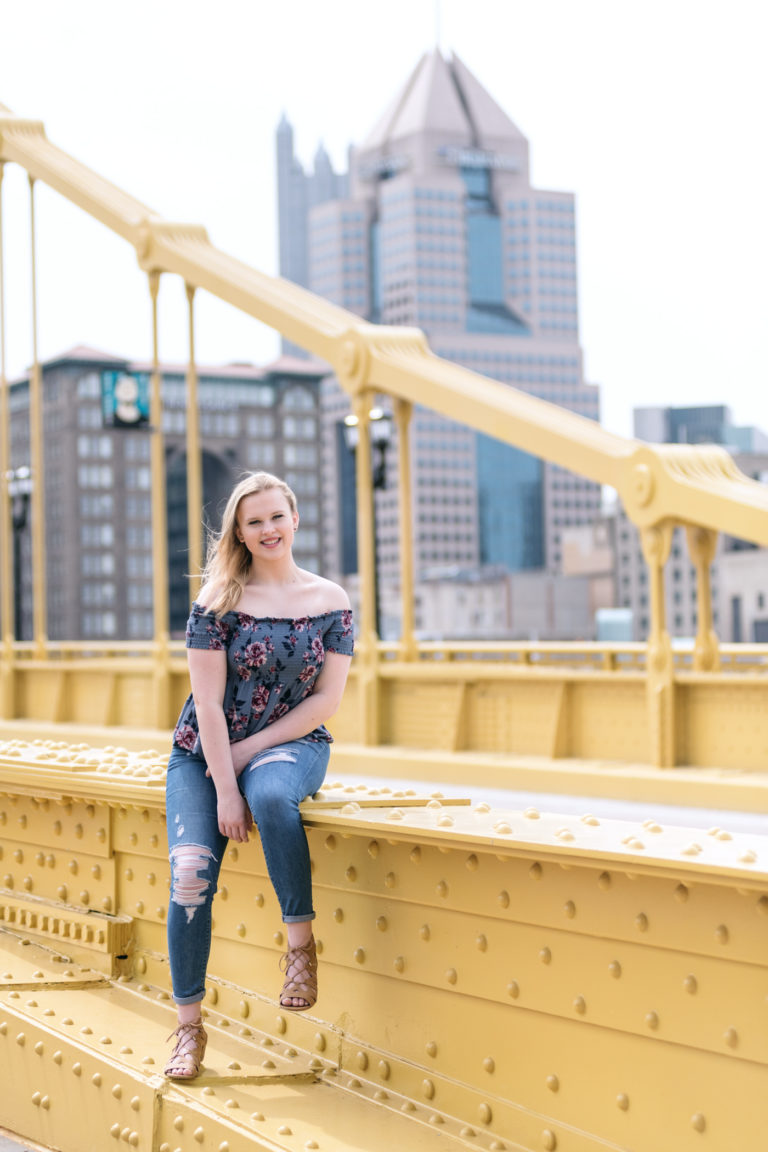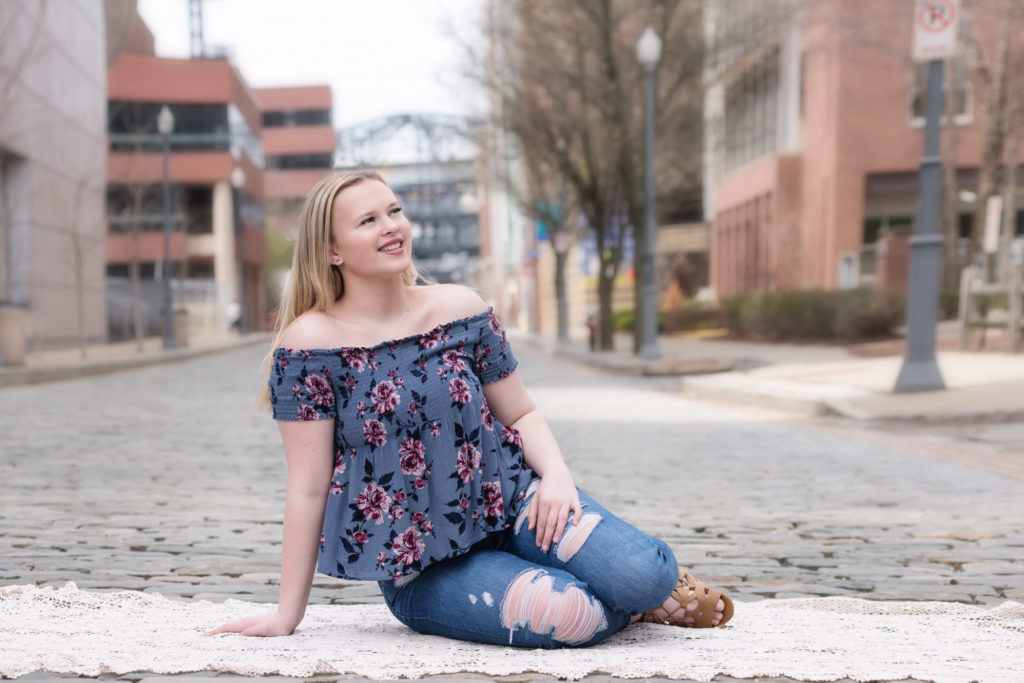 2. Mount Washington
Mount Washington is another characteristically Pittsburgh Location and is definitely more of a conventional spot when you imagine urban Pittsburgh. One of my favorite photo sessions of all time was at Mount Washington during sunset. It was such an original session and the golden hour light cast such a light glow on my client's face and renewed my love of the Pittsburgh cityscape.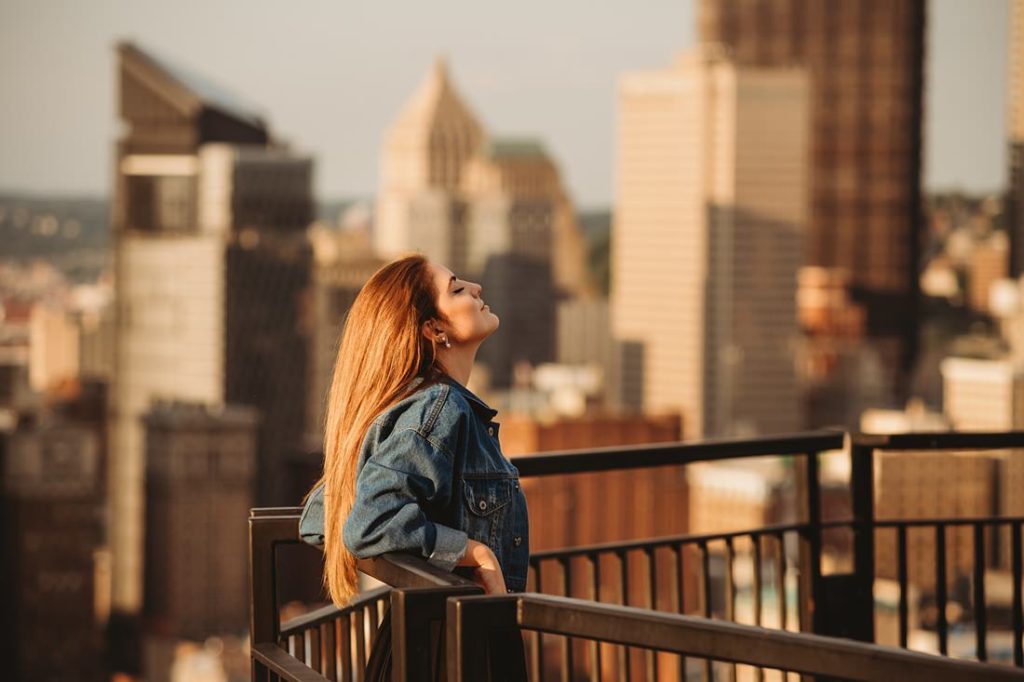 3. Lake Elizabeth + the Mexican War Streets
These colorful apartments add such a burst of energy to senior portraits and additionally are a nice and quiet place that allows my clients to loosen up and truly feel them self. It's the perfect stage for the creative and artistic and I love the atmosphere there. Additionally, Lake Elizabeth is a small body of water with an elegant bridge that is a great spot for "model walking" and capturing simple moments.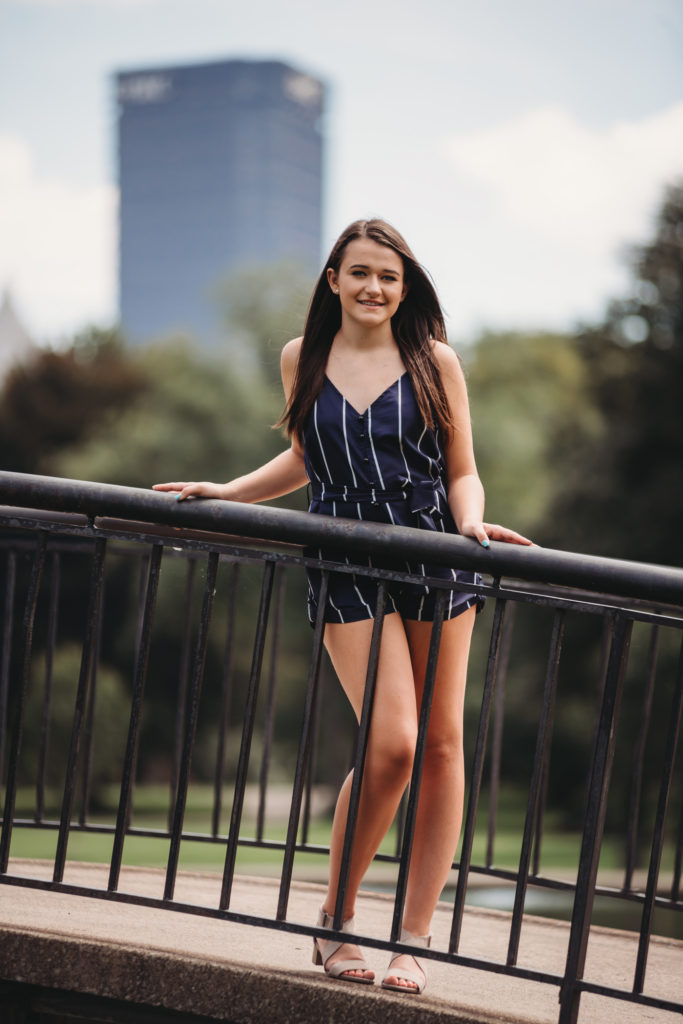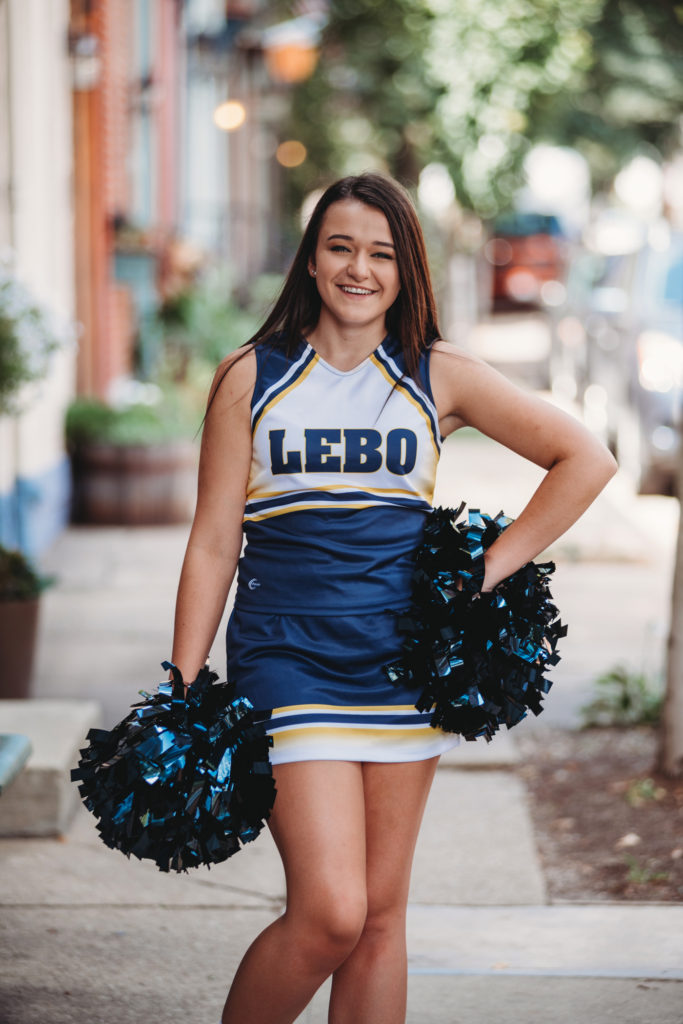 4. Southside Graffiti + Alleys
From butterflies to abstract swirls, this special enclave of Pittsburgh is original and different and has such a unique style. I consider it the perfect location for seniors who love to stand out and appreciate the artistic side of Pittsburgh.
5. Oakland Columns + Cathedral of Learning
Phipps, the Cathedral of Learning, and the columns are all some of my favorite locations in Oakland. It's always fun to wander and be spontaneous in these locations that lend to the imagination and look different for every client.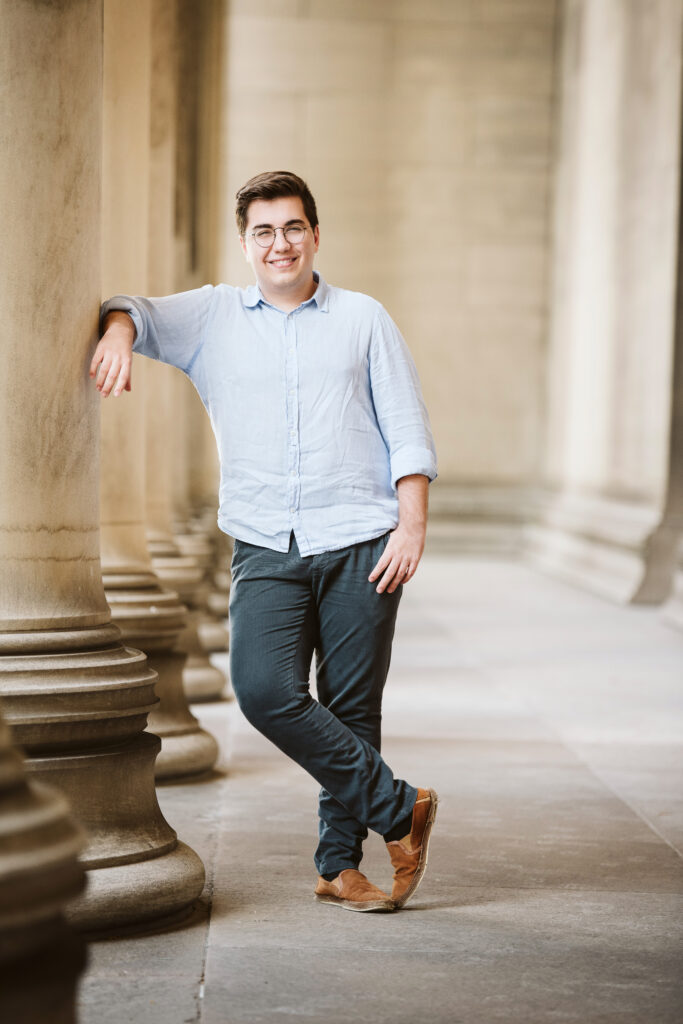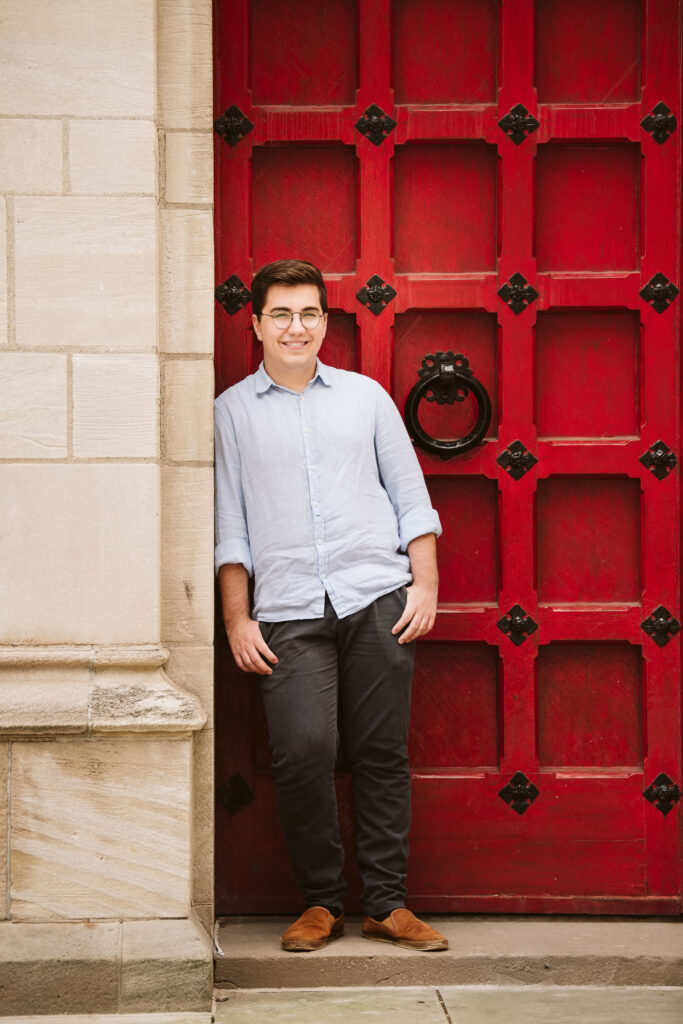 I hope you enjoyed these five locations that depict the different aspects of urban Pittsburgh. Wherever you end up choosing, I guarantee beautiful images that reflect the parts of Pittsburgh you hold dearly that feature your unique personality. Additionally, I always love adding to the list of locations I offer for senior portrait sessions and beyond, so let me know your preferences. Hope to see you soon! – Laura
Click to book your senior session now.