Check out these 5 Great Questions to ask yourself!
As you begin to plan for you Senior Portrait session, I know one main concern you may have is how to look your best and fall in love with your photos! I recommend putting in the time and effort before your photo shoot to make sure you look your best the day of the senior photo session. From hair to makeup, outfits to poses, I've put together this blog to help you feel confident and prepared before your session.
Here are some checklist questions to ask yourself before your epic senior session!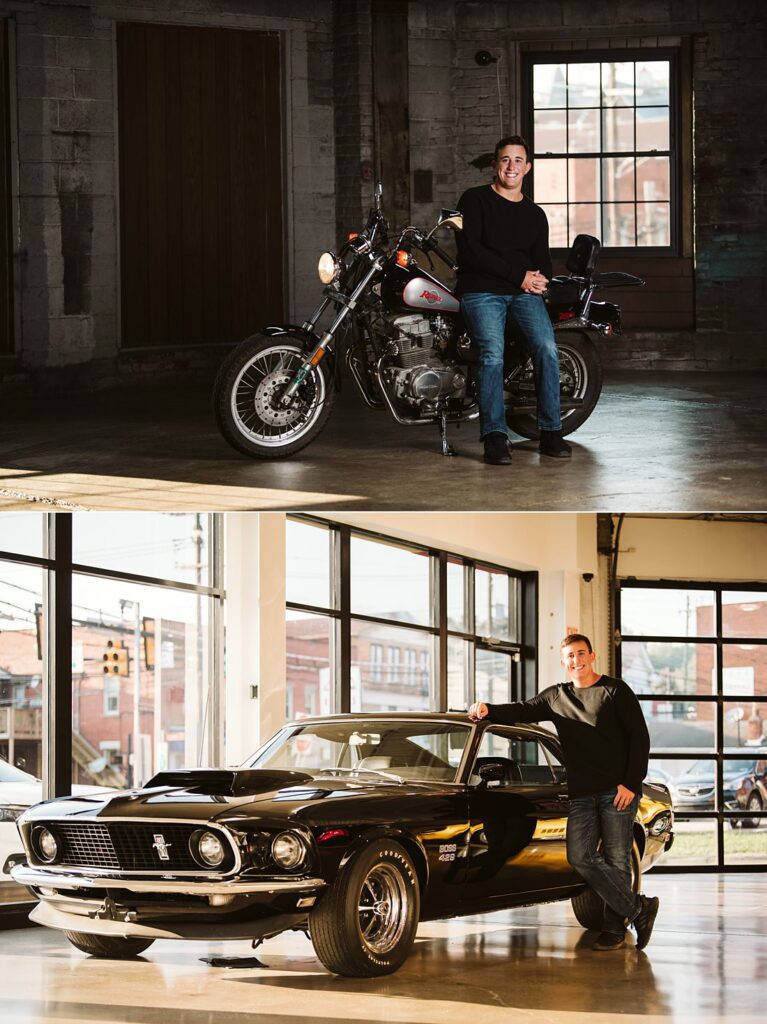 1. What's my style?
Do you love getting dressed up? Do you prefer natural shots? Or do you love flowers and all things pretty? Are you more grunge? Do you love your pet? Or do you love the car garage where you work? Think of your happy place and then envision your dream senior portrait! One of my favorite things about photographing seniors is taking different photos for each grad that accentuates their unique interests and hobbies. To look your best, choose what style will make you feel the most confident! You'll need to choose your outfit, location, props, makeup and hairstyle.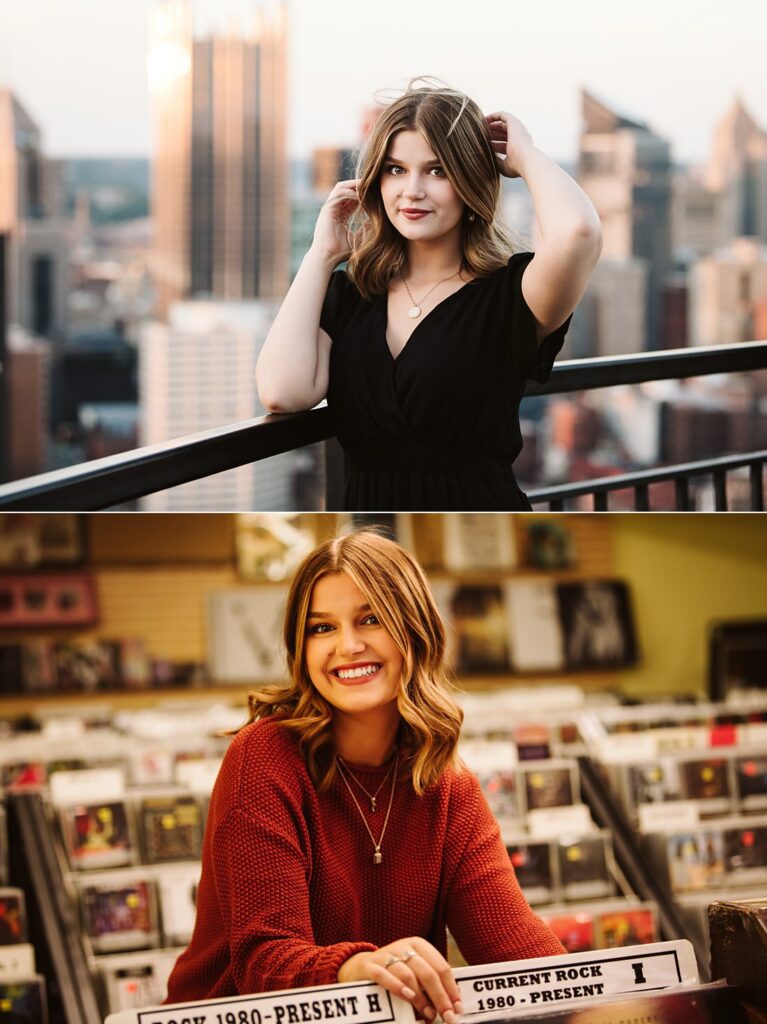 2. What should I wear?
Make sure to choose an outfit that photographs well. I also hopped on the mom jeans trend, but they rarely photograph well. If you want to wear jeans, stick with skinny jeans that are flattering to the waist line and your legs. Crop tops are super cute, but can be unflattering in certain angles. Lastly, don't wear crazy patterns or colors that will clash with your location. Try to choose outfits that blend with and compliment your location. For example, in an urban setting, a great outfit would be a black dress with a sweater or jean jacket and some sandals or sneakers.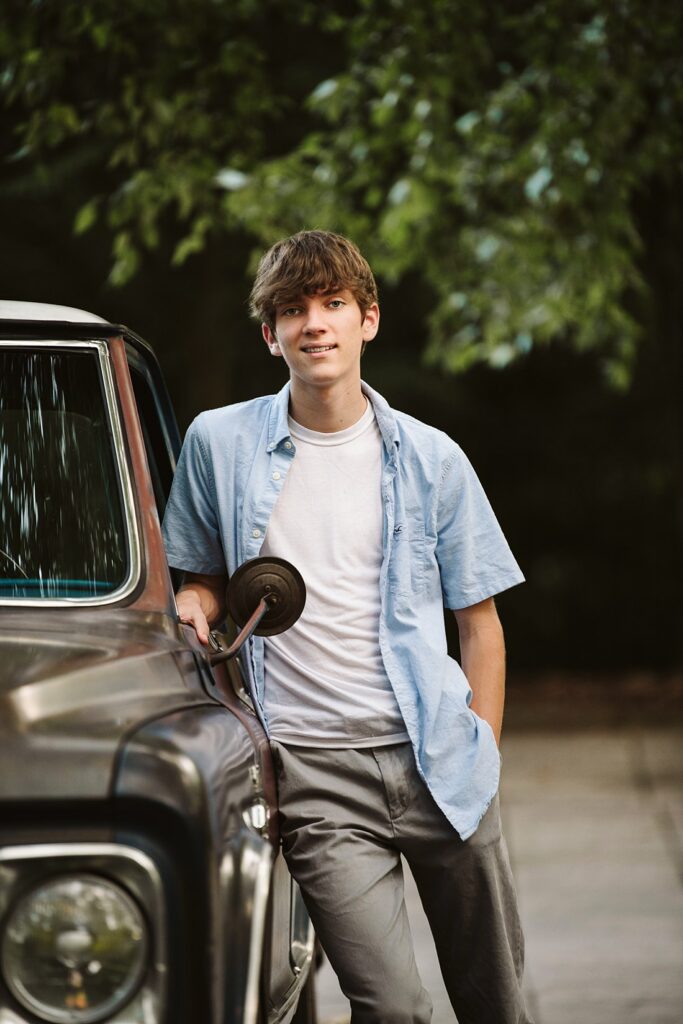 Consider the 3 T's as you sort through your closet, online shopping cart, and favorite store.
TRENDY
First, choose something trendy that you are loving right now. Whether that's a black fur coat, cute Anthropologie flare jeans, or bold earrings, choose something that's trendy and cute. Choose something that will be an accent piece for one of your senior portrait outfits. Make sure to choose an article of clothing that makes you feel your best and reflects a fun part of your personality.
TIMELESS
This next outfit should include natural colors that blend well at your location. This outfit accentuates you and your beauty and doesn't make a fashion statement. Consider white skinny jeans, a simple dress, a jean jacket, or Birkenstocks. Choose timeless colors, patterns, textures, and layers that you know won't look outdated in a few years.
TRUE TO YOU
Make sure that your outfits make you feel confident and yourself. As part of this category, you could bring your athletic uniform, the instrument you play, or something that reflects your interests and hobbies. This outfit or article of clothing should showcase your lifestyle and unique personality.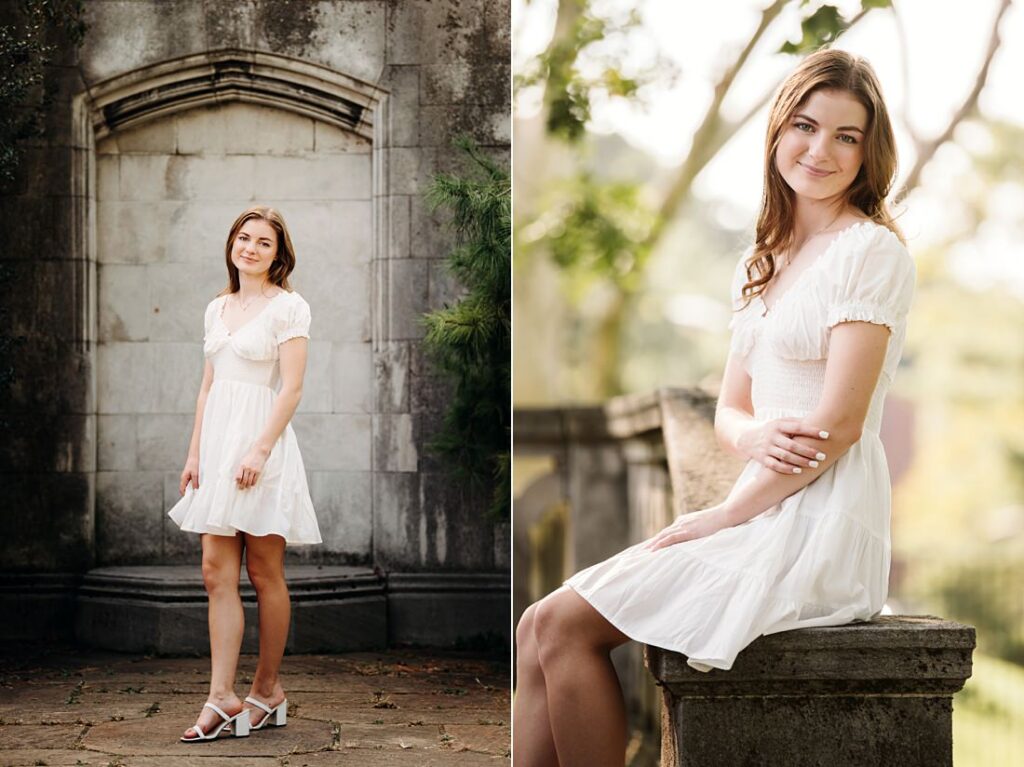 3. What's the Weather?
Consider bringing along layers, especially if it's a fall or winter day. Some photo-friendly accessories and layers include hats, scarves, boots, thick socks, and cozy sweaters and jackets. On the other end of the spectrum, don't overdress for the weather. If it's going to be a hot day, make sure to wear something breathable.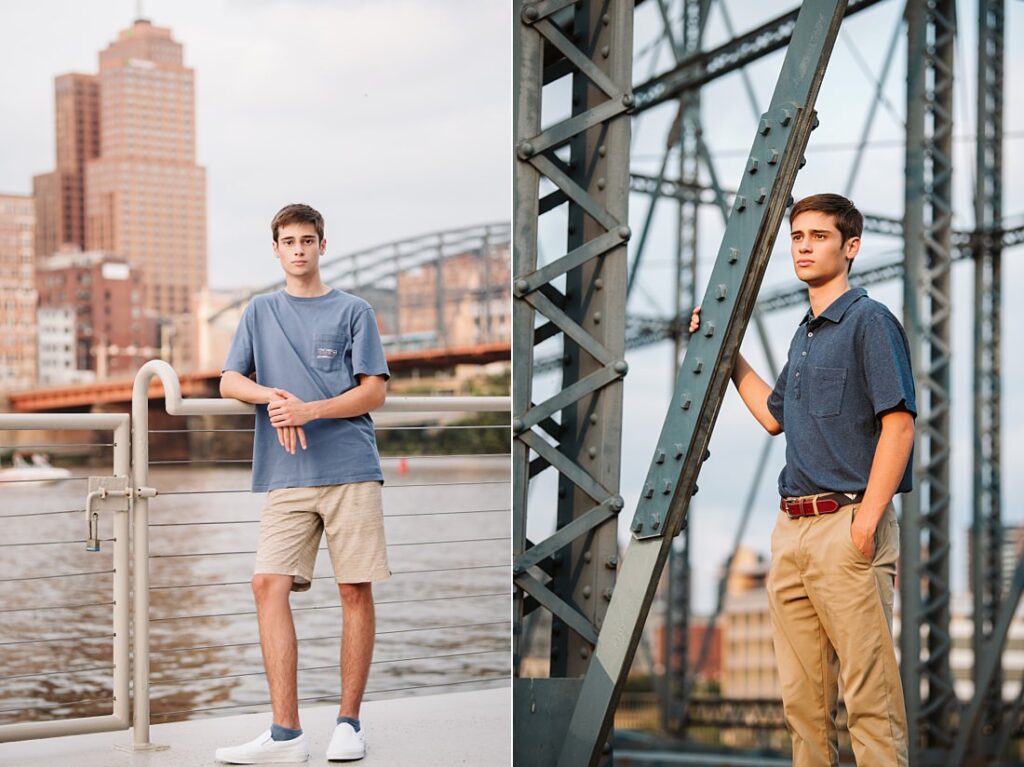 4. Am I staying authentic to me?
The best outfit, makeup, and hair-style is the one that makes you feel your best! Bringing along something like your fashionable blouse or going to your favorite hairdresser before the session are all ways to soothe your nerves and make you feel your best before the senior portrait session.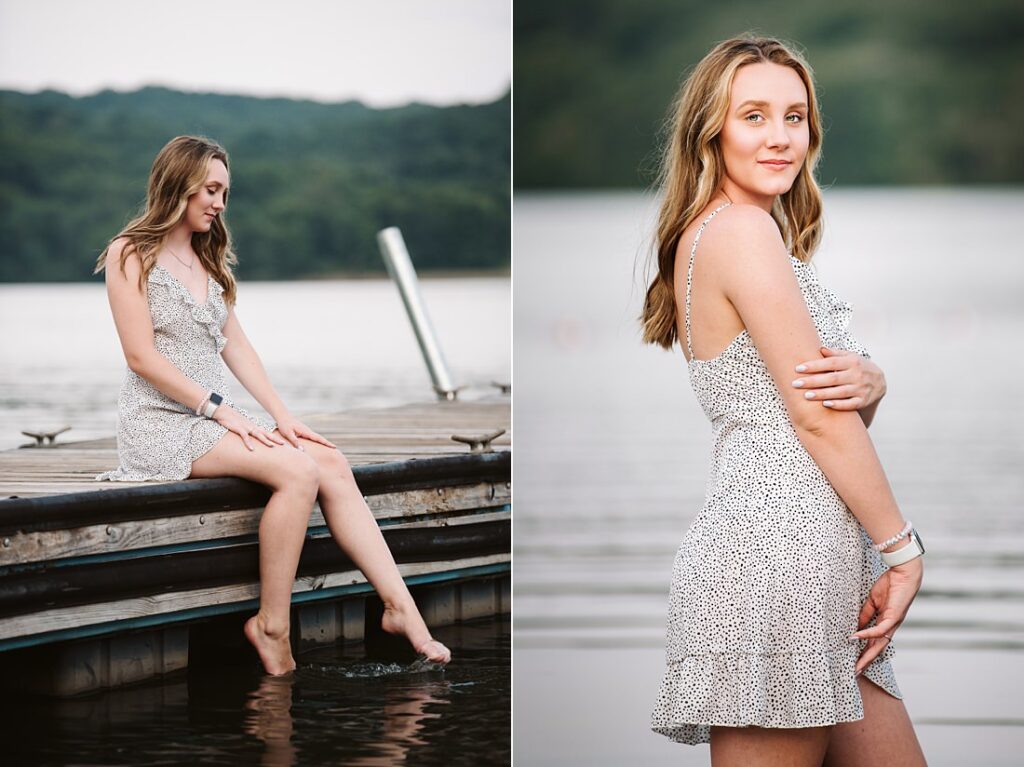 5. What appointments do I need to make?
Make sure to schedule nail, hair, and makeup appointments ahead of time so you don't need to stress about getting ready the day of the session. I always recommend getting your nails done even if you decide to do hair and makeup on your own. Manicured nails make you look polished and put together and elevate your photos to make you look your best.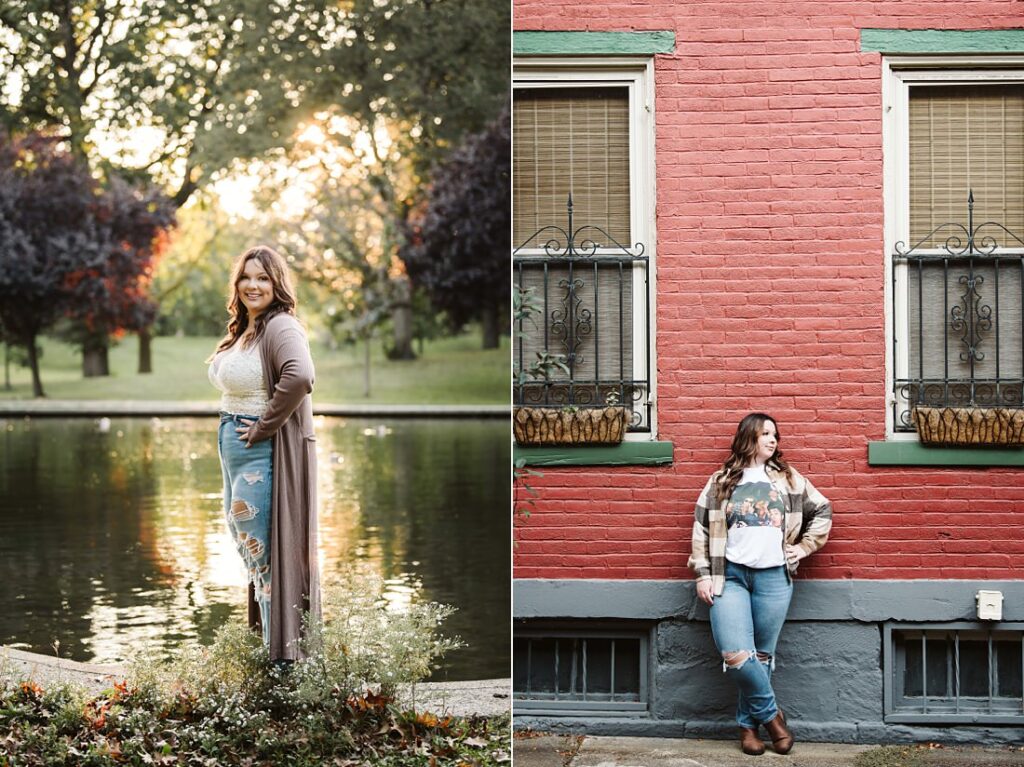 I hope these questions are exactly what you needed to ask yourself to ensure your senior photo shoot is a blast and success! Above all, be sure that whatever you choose makes you feel confident and comfortable during the portrait session so you look your best.
If you are looking to schedule your senior photo session, contact me to book your session!