Early last fall I met Molly for her senior photo session at one of my favorite rural locations. As we were parking I noticed the magical sunset for our golden hour shoot and couldn't wait for our session to begin! It's been a joy to watch Molly mature into such a beautiful and intellectual young lady. She's super creative and a real natural in front of the camera. Thinking back over the last few years, I realize we've had a total of five sessions and she literally nailed every single one! Best wishes in all you do, Molly, your future looks as bright as that magical sunset from your senior session!
What do you enjoy about living in the Pittsburgh area?
I like how connected Pittsburgh is; very rarely have I ever felt limited by my location. It's definitely something I've taken for granted growing up here!
In your opinion, where is the best place to eat in Pittsburgh?
Even though it's not really a food item, I love The Dor-Stop's hot chocolate. I'm sure it's just generic hot chocolate, but there's something special about it.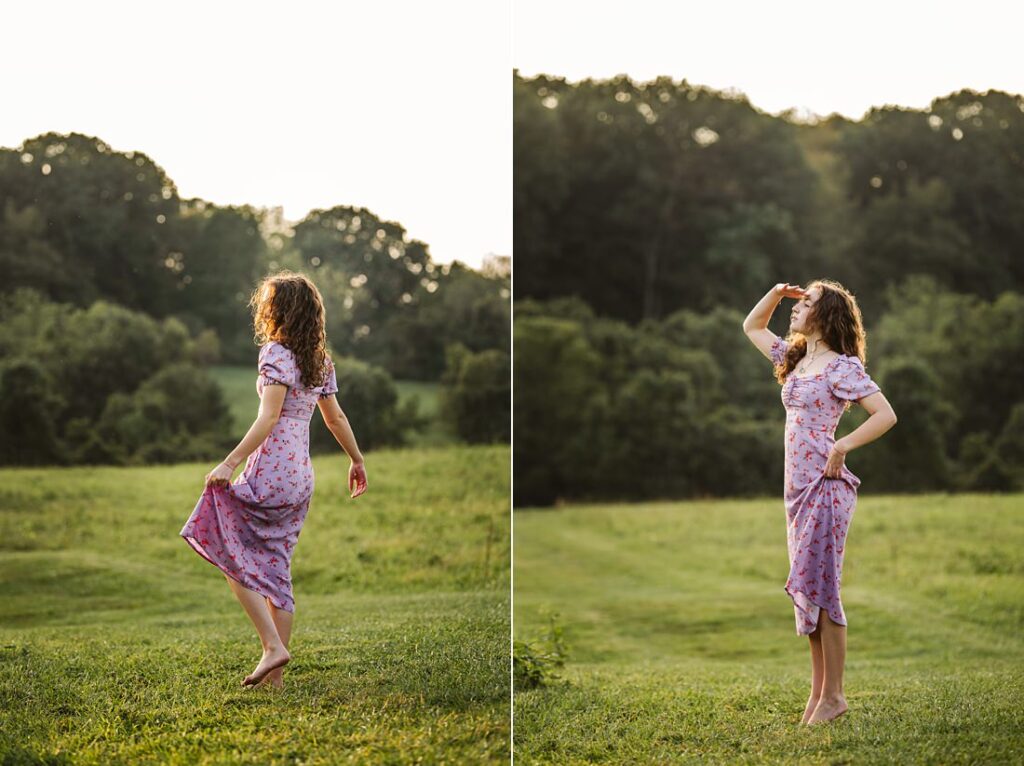 What high school do you attend?
Mt. Lebanon High School
What are you looking forward to most during your senior year of high school?
I'm looking forward to prom, but I'm also trying not to put lots of expectations on any singular event and focus more on enjoying the present.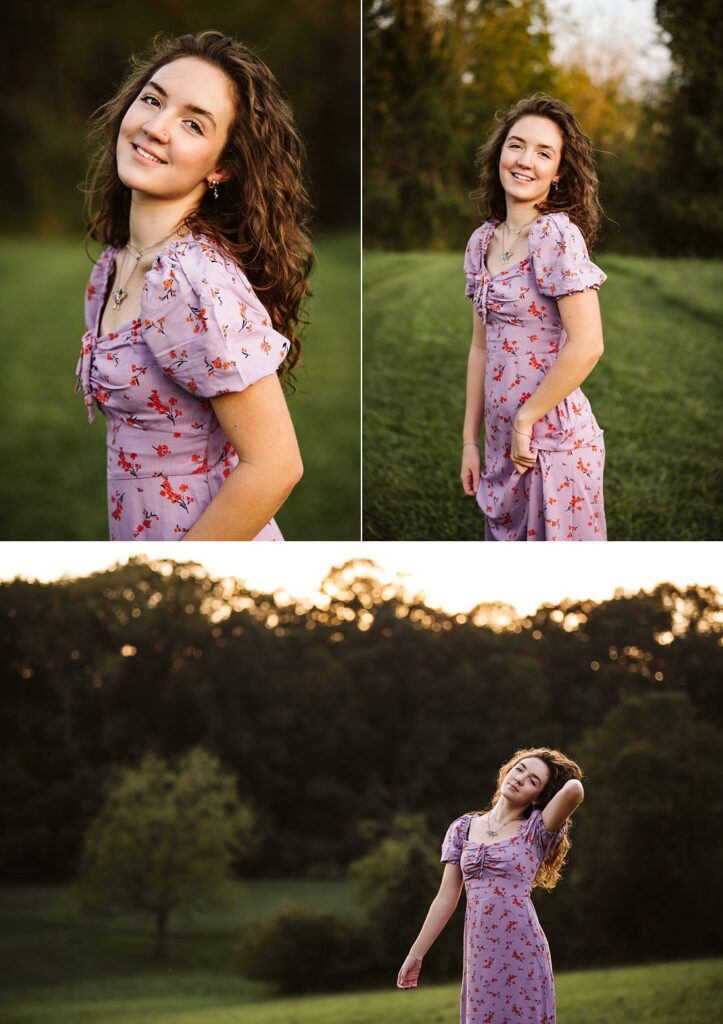 If you could chose one word to describe your senior year, what would you chose?
Perhaps nostalgic. I'm constantly remembering that this is a whole year of last-time experiences.
How would your friends describe you?
I really hope my friends would describe me as funny, otherwise, that would make things rather awkward. Plus loyal, empathetic, a good listener, and other nice-friend qualities. They'd also probably say slightly vagarious (in a good way, of course).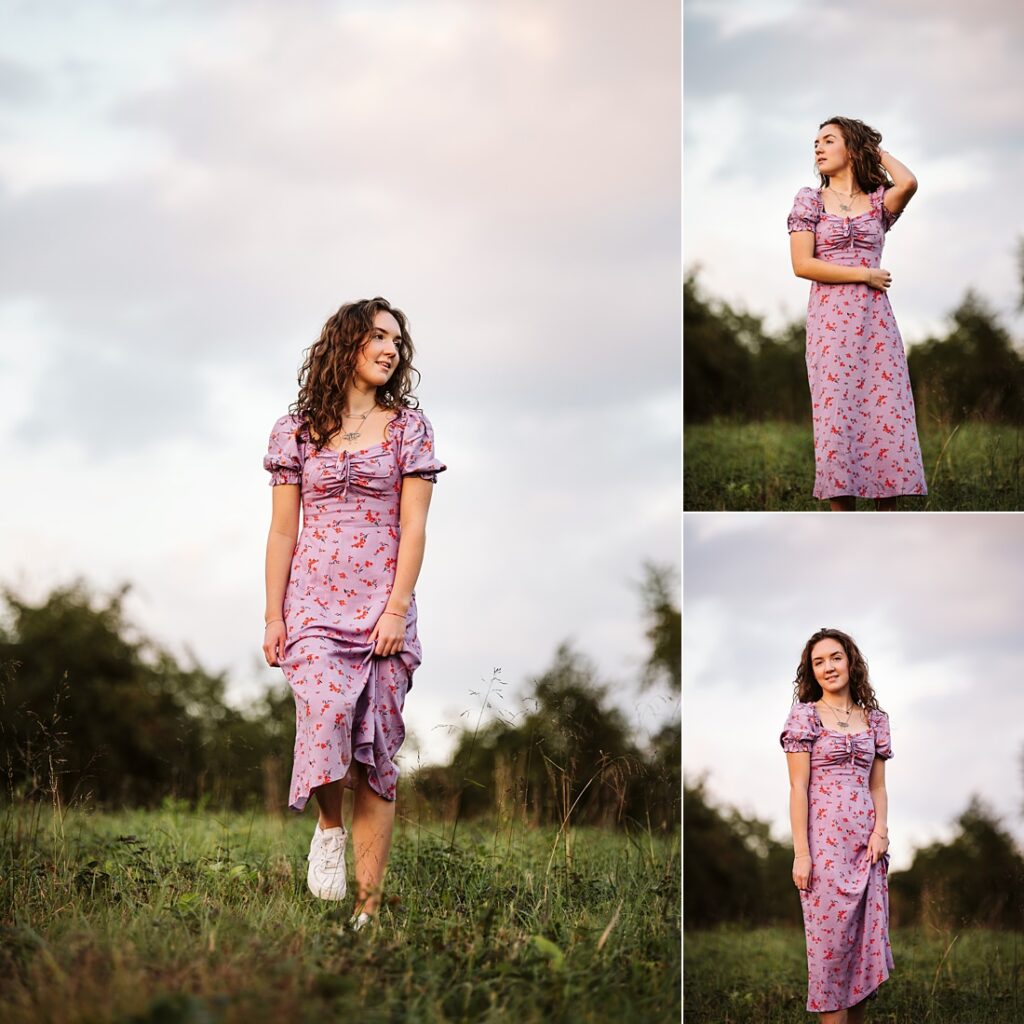 What are your favorite songs? Who are your favorite artists?
I have a very, very long list of favorite songs and artists… A few of my most played are Hozier, Mumford & Sons, The Lumineers, Adele, Bon Iver, Johnny Cash, Lord Huron, Billie Eilish, Fleet Foxes, John Denver, Cher, Sufjan Stevens, Colter Wall, and on, and on, and on. Oh, and Greta Van Fleet. I LOVE Greta Van Fleet.
What is your favorite outdoor activity?
I love swimming in oceans/lakes/rivers, biking, and walking with my dog, Nixie, on trails in the area.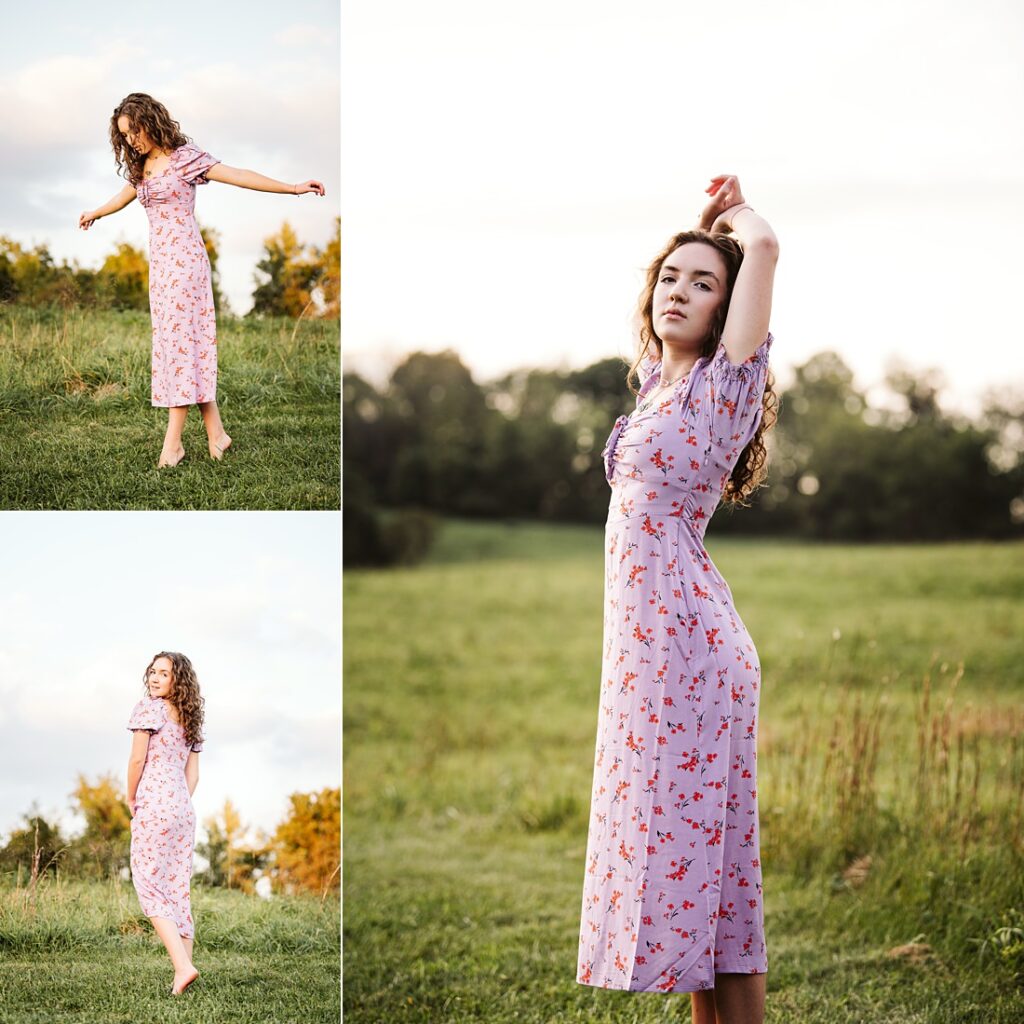 What are your plans after your senior year of high school?
As of right now, I'm planning on attending college after graduating and possibly studying psychology with a focus in cognitive science and psycholinguistic research. Additionally, I hope to travel lots in the near future and follow whatever lifepath intrigues me the most!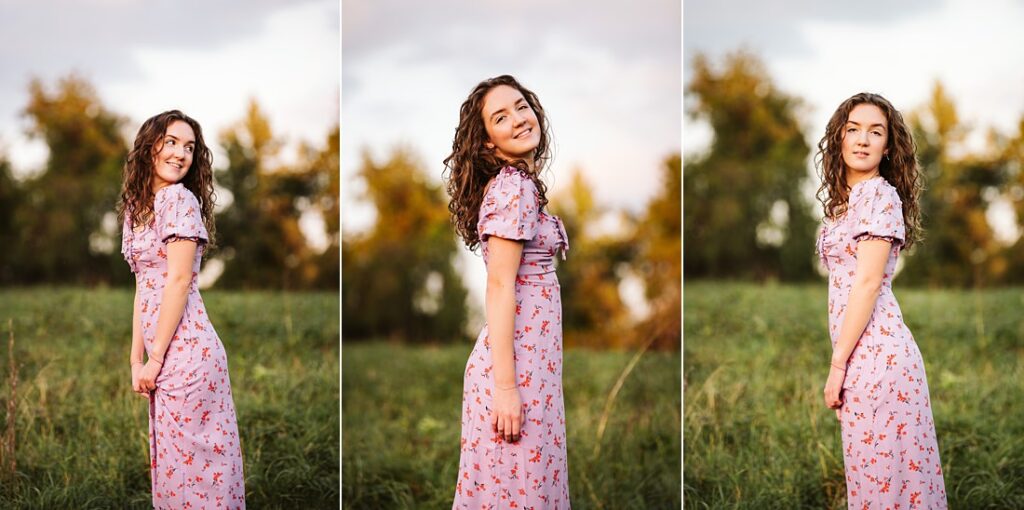 If you could travel anywhere in the world after you graduate, where would you go?
I would like to go anywhere and everywhere just to experience the world! The first few locations I would like to stop at would be somewhere with really beautiful ski runs (perhaps the Alps), somewhere with a stunning coast, and somewhere with rolling hills full of wildflowers.
How did you decide what to wear for your senior pictures?
I had a sort of abstract vision in mind of how I wanted my outfits to look (like I knew I wanted a mid-length, light purple dress), but other than that I just chose to wear what I felt most comfortable in.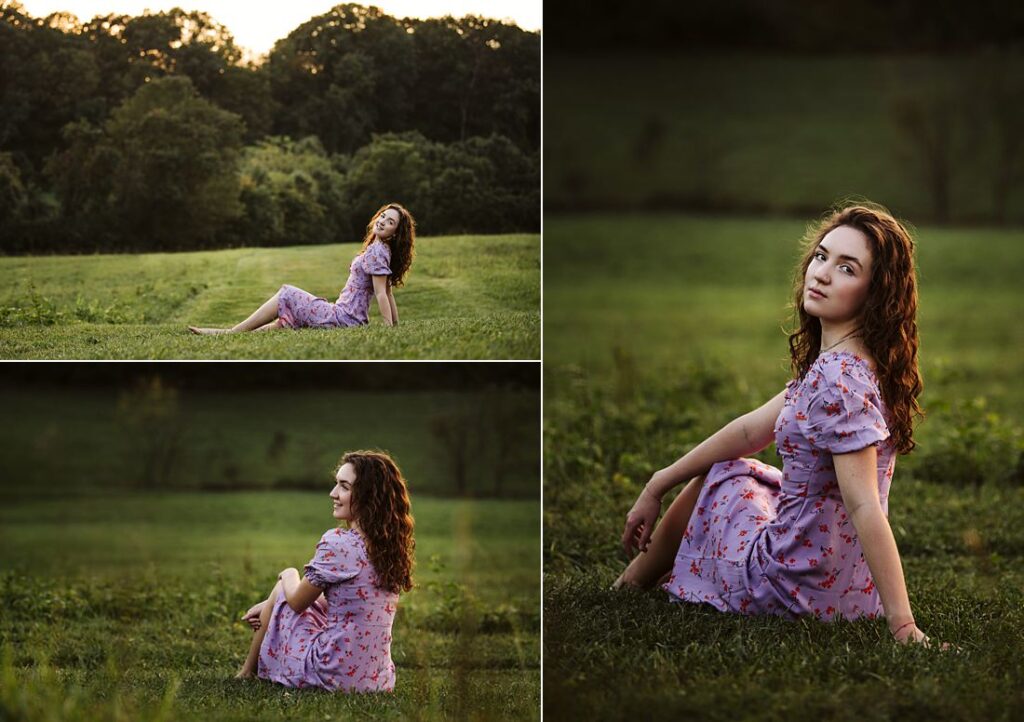 What advice would you give next year's seniors?
The most vital piece of advice I can give is to take a deep breath and relax. Even though it may sound cliché, everything seriously works out better when you focus less on worrying and more on doing what makes you happy. Of course, this should be applied to all aspects of life as a senior and beyond, but especially in regards to a senior portrait session! I made a playlist before my session and it really helped me feel more relaxed and comfortable (because everyone feels a tad bit uncomfortable when in front of a camera!).
How did you chose Laura Mares Photography?
I never had anyone else in mind!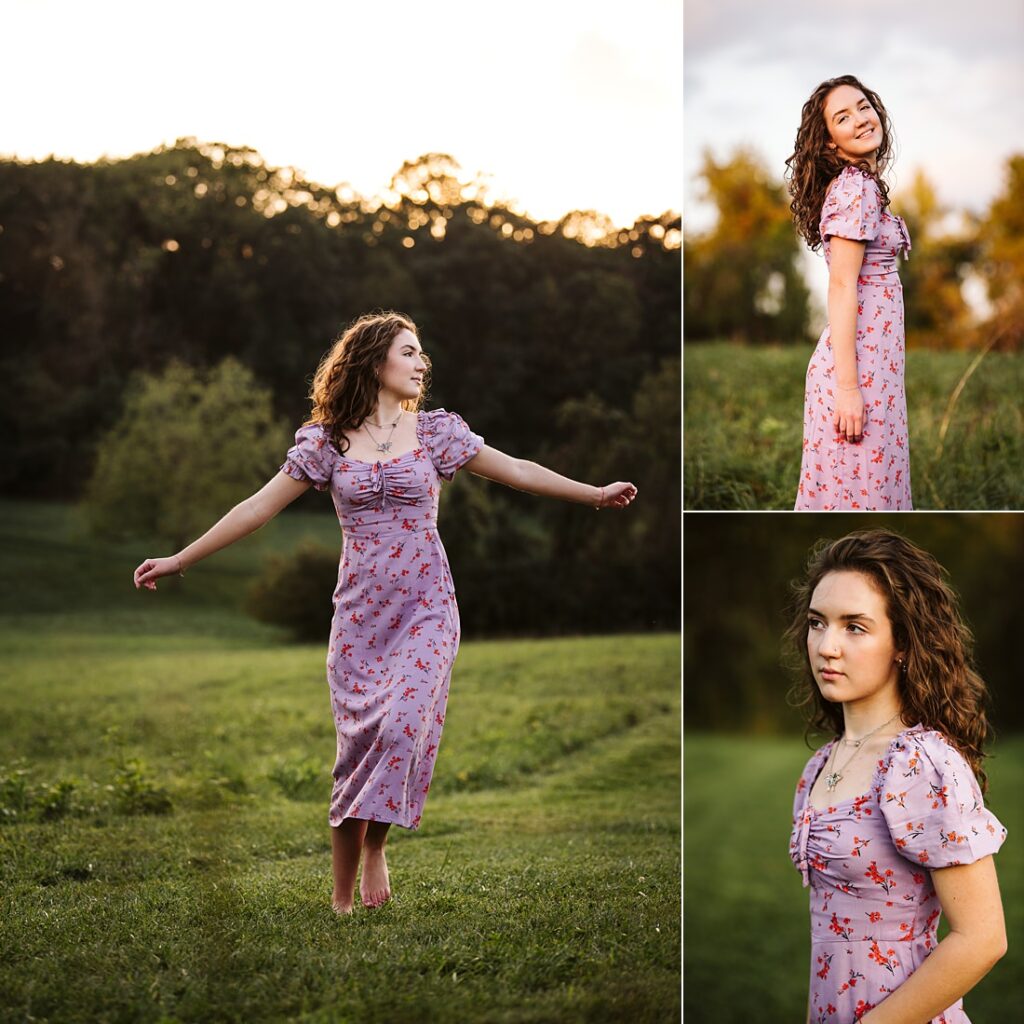 What was the best part of your senior portrait session?
Well, I was dancing barefoot in a beautiful field as the sun set, so what was there not to love? Plus the one person walking past us who said I looked like I belong on the cover of Vogue 🙂
What is your favorite photo from your senior portrait session?
I honestly don't have a singular favorite photo! Every time I look at the gallery, my eye is drawn to a new picture. But I do always love the ones where my hair is slightly backlit, so it looks like I have a mythical lion's mane.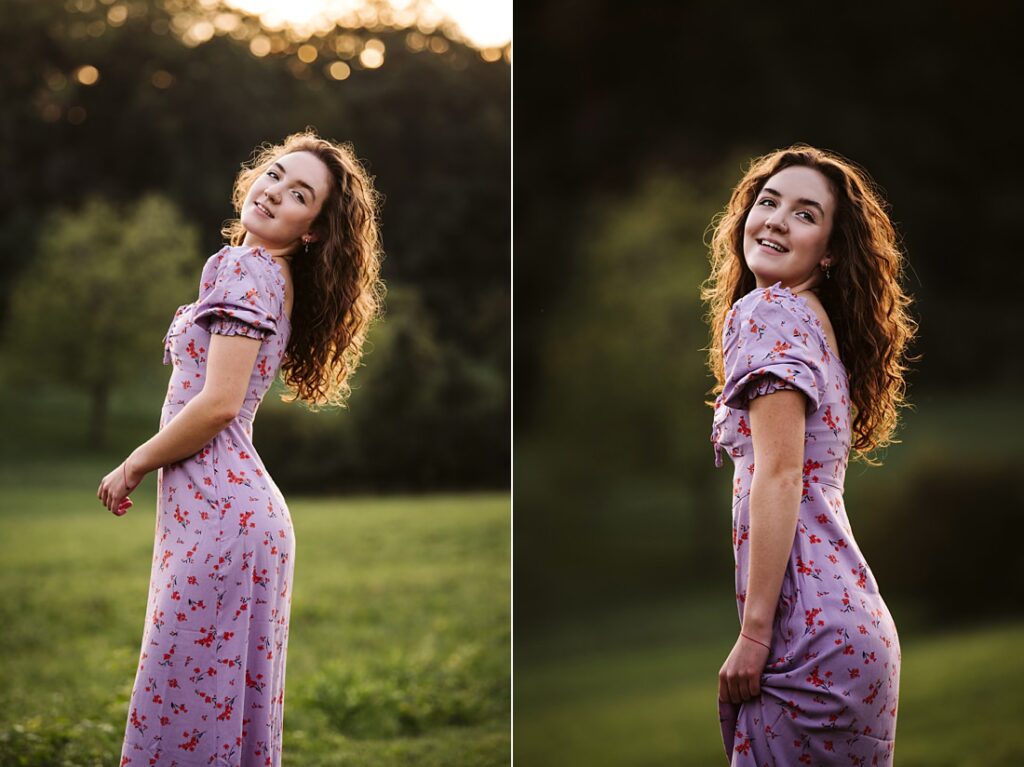 It's easy to schedule your senior session, contact me to start the process!