At-home lifestyle sessions are a laid-back approach to capturing your Pittsburgh newborn.
The first few days as a new parent require a crazy learning curve. You're recovering from your baby's epic arrival, you're sleep deprived, and you're discovering that swaddling was so much easier on the doll than on a moving baby. On top of it all, you're swamped with requests from your well-meaning family and friends who want to meet your precious baby. This whole season can be tough to navigate!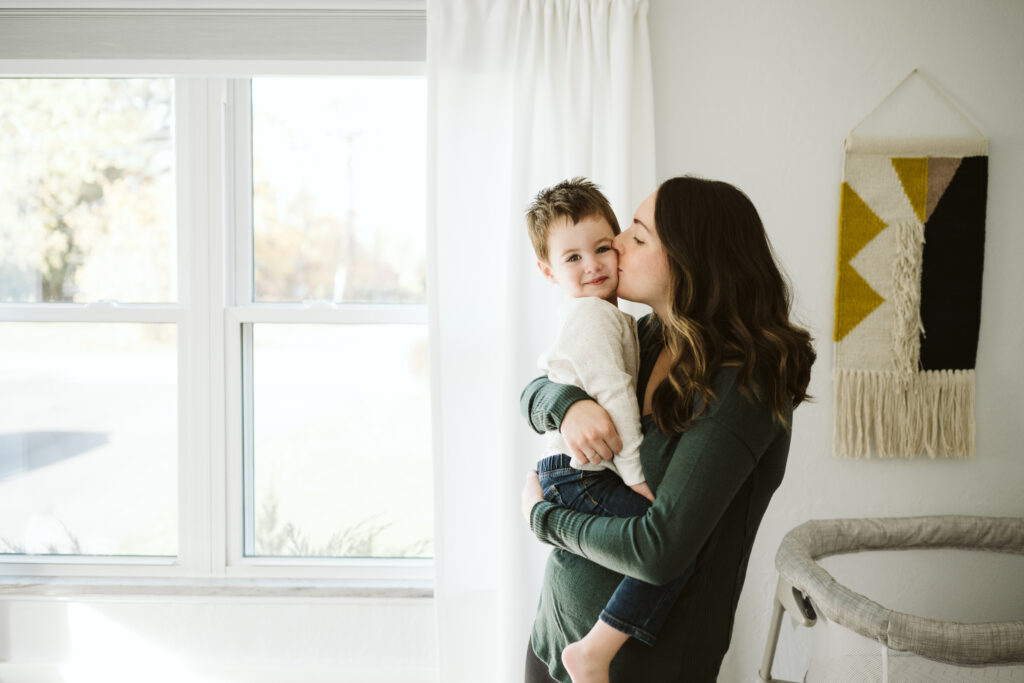 It's easy to see how finding a newborn photographer can slip between the cracks.
This is why I recommended booking your in-home photo session before your baby arrives. It's a way to ensure you have one less thing on your plate when your newborn is here, and it allows us to take portraits of your newborn during those special first days.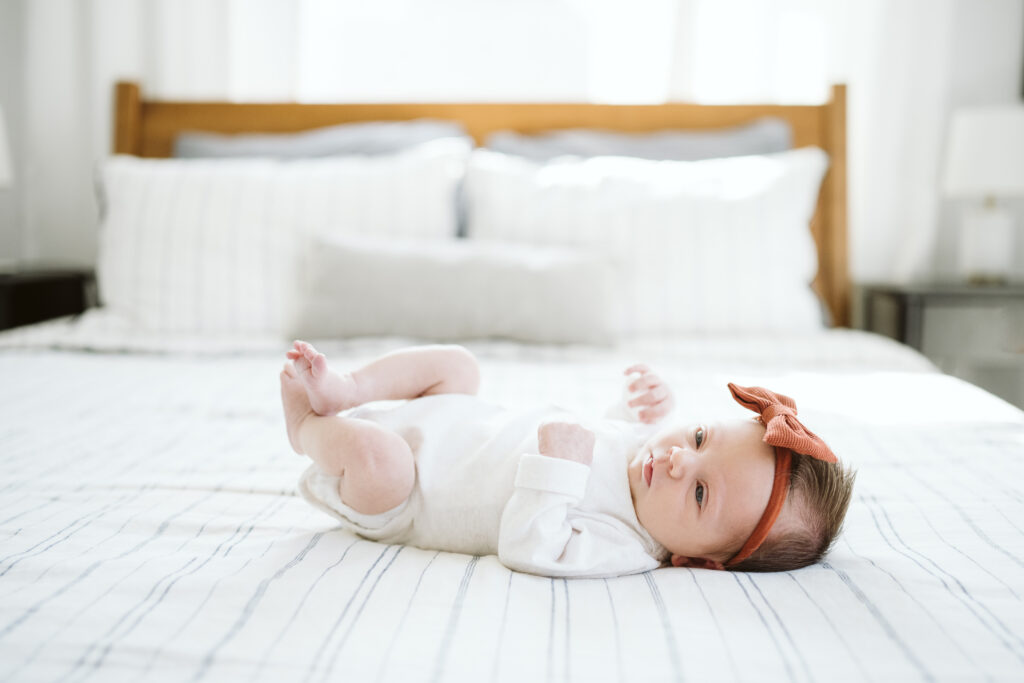 From the moment babies arrive, they're changing right before our eyes — let me capture this critical moment before they grow out of their newborn phase.
The glorious first days and weeks after they arrive in our lives are filled with I-could-just-eat-you-up tiny fingers and teeny toes. These are the days we want to remember forever (and that's where I come in!).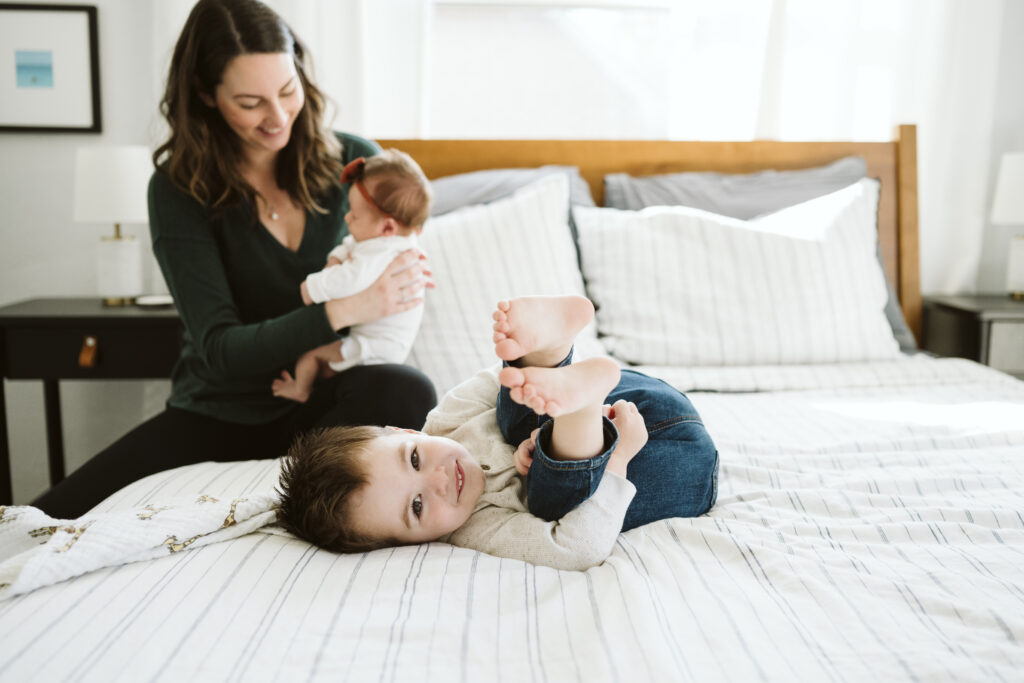 So, why have your newborn or family session at home?
The list of reasons to fall in love with in-home newborn photography is nearly endless, but let's look at five!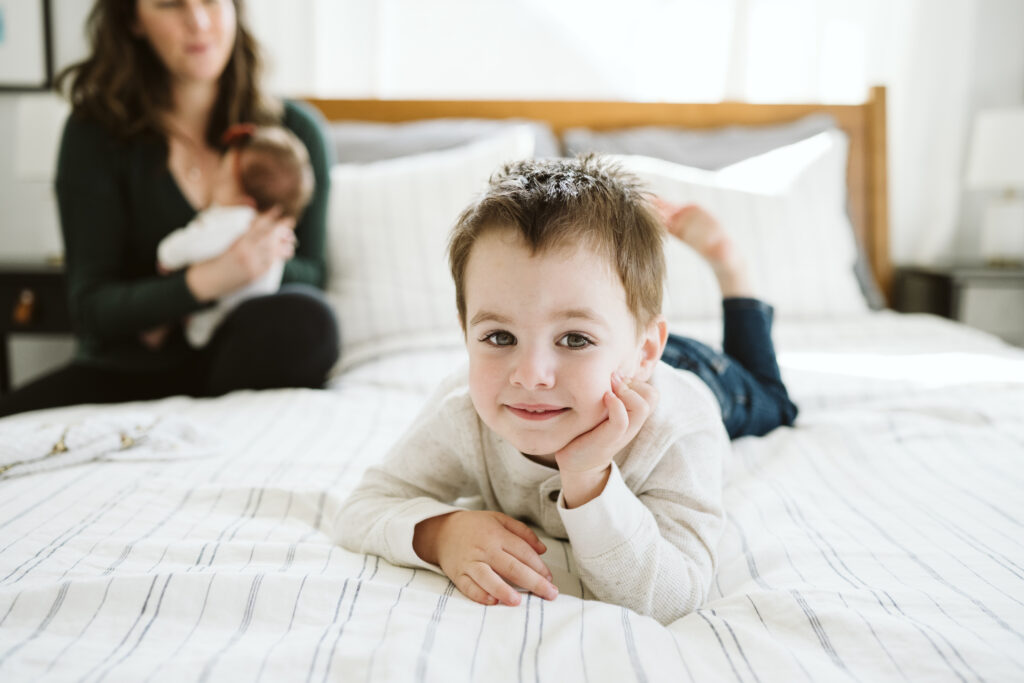 1. We aren't rushed so you can…
Be yourself: incorporate the special nooks and decor of your home into the photo session.
Be comfortable: you're at home and don't need to stress about packing up all the baby supplies for a studio session.
Be relaxed and natural: you can go about your normal routines as I document the love between you and your family.
Be patient: In-home photography has the benefit of time, which means we can go at baby's pace.
Be calm: Baby fussing? No problem. We have time to capture those perfect snuggly photos when you are ready.
2. Your home is a uniquely personal space, showcasing meaning and memories
The most meaningful family portraits tend to be captured when everyone is feeling relaxed and safe. Where could you feel more at home than in your own home?
A sense of belonging to both the people and place featured in the lifestyle newborn photos lends an instant nostalgic note to your photos. Years from now, you're going to want to remember that cradle, play mat and toy box more than you realize.
3. Keep your routine
No one likes routine more than a newborn or young baby. My coming to you means that there's no need to disrupt nap or feeding times, and the session will simply start according to your daily rhythms.
4. In-home helps keep your portraits organic and natural
Some of the best photos are of candid moments. Little vignettes, they give others a glimpse into your new life as a family. These memories are organic and natural, providing a timeless quality to your photographs that will transport you right back to the moment they were taken as your flip through photo albums years from now.
5. It's stress-free – REALLY!
I know what you're thinking: 'But won't this mean I'll have to deep clean my house?' The answer is NO! 🙂
There's no need to spring clean on my account. All you need to do is run the vacuum over the floors and have a general tidy up (putting away any unnecessary clutter from tables and benches).
We're going to be guided by where the light is best in your home, so we likely won't take photos in all of your spaces. I recommend focusing your efforts in the living room and bedrooms, as these tend to be where we end up.
Ready to document your story? Get in touch for more information today!