It was an exciting moment when I was contacted by a high school friend that she was getting married and she'd like me to photograph her wedding! I couldn't wait to connect with her again, meet her future husband, and hear their wedding plans! I think we laughed through their entire engagement session while we explored downtown Pittsburgh together. After their engagement session, I couldn't wait to photograph their beautiful wedding! These two have so much love and passion for life that they make life more enjoyable by simply being around them. I was impressed to see love from their friends and family poured out onto them throughout their wedding day. I hope you can see it in their wedding photos below as you read their interview.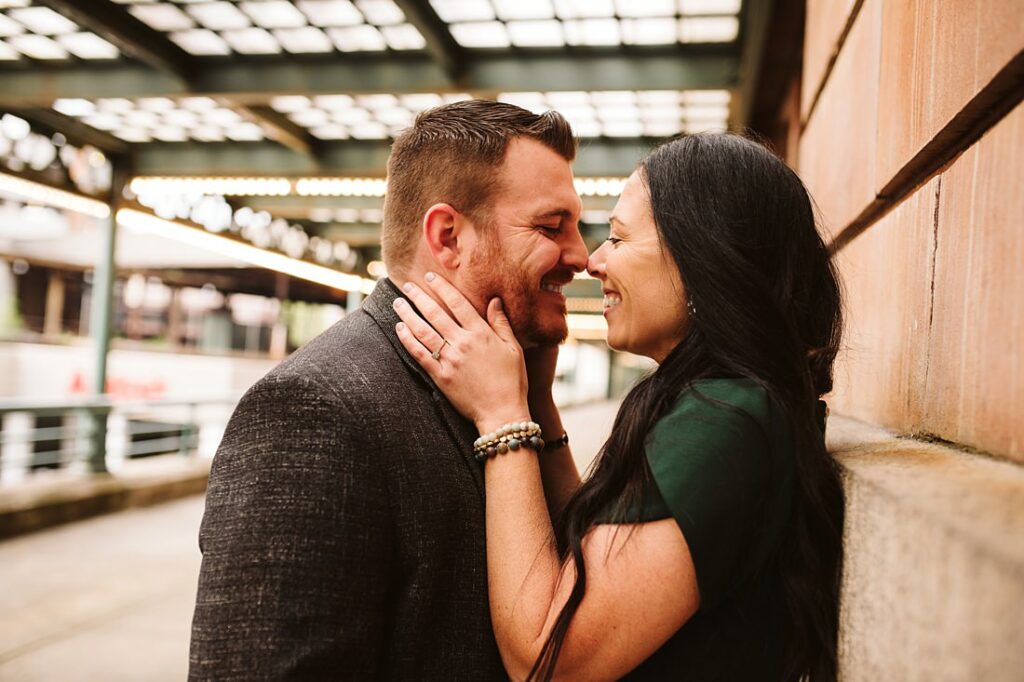 Are you from Pittsburgh?
Yes, Carey grew up in the South Hills and Gary grew up in Lawrenceville.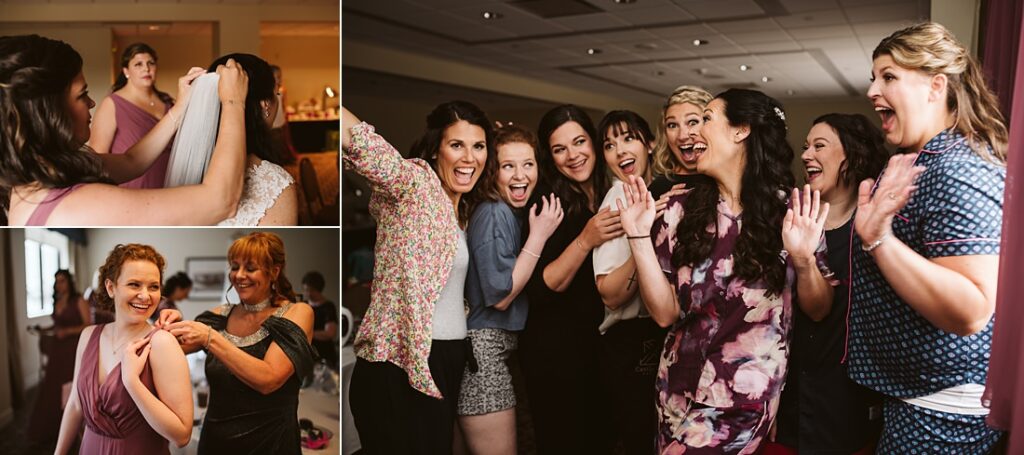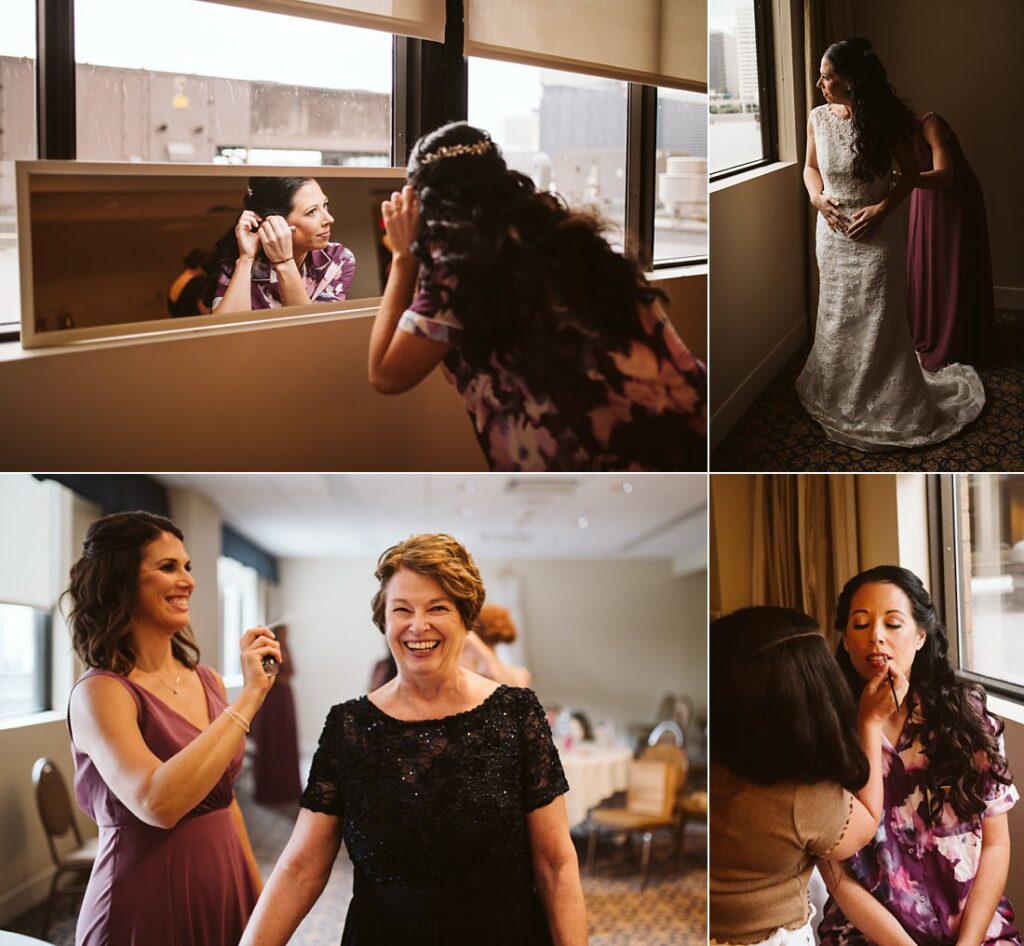 How did you two meet?
We first met in 2006. Gary and I worked together at the Pittsburgh Zoo & PPG Aquarium. Gary worked for Service System Associates and worked the catering side of special events – wedding receptions, picnics, company parties and in the park food service. I worked on the Zoo side in marketing/rentals/special events and sold the event to the client. Both of us would be on-site to ensure client satisfaction. Gary left Pittsburgh in 2013 to take a job at the Zoo in Columbia, South Carolina, but came back in 2015. Our story started in 2016 when I was in need of a wedding date, he volunteered and the rest is history.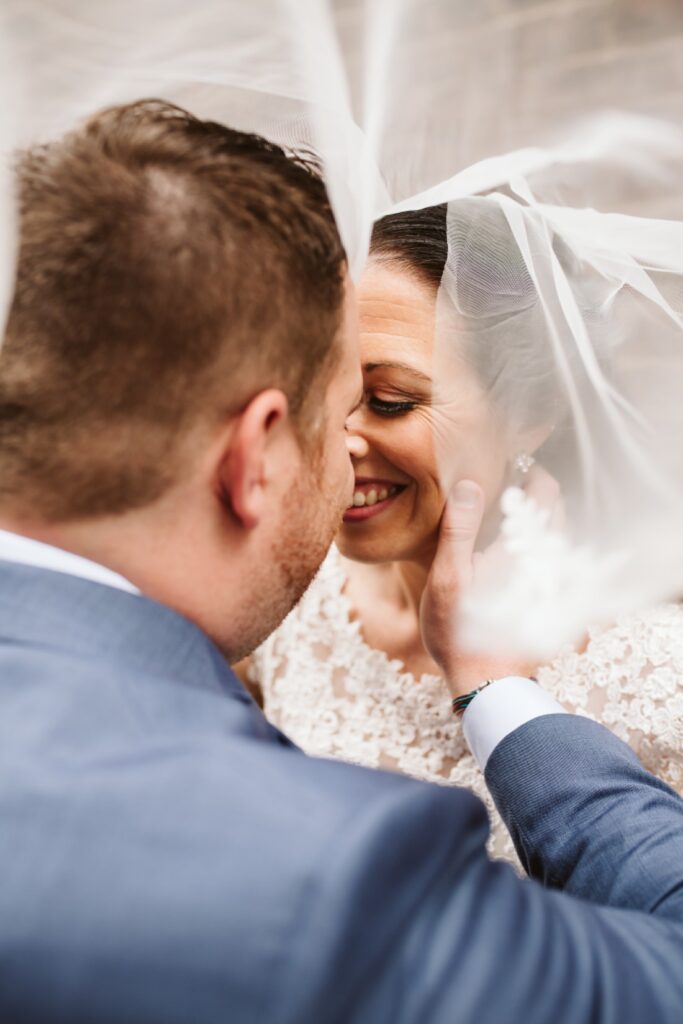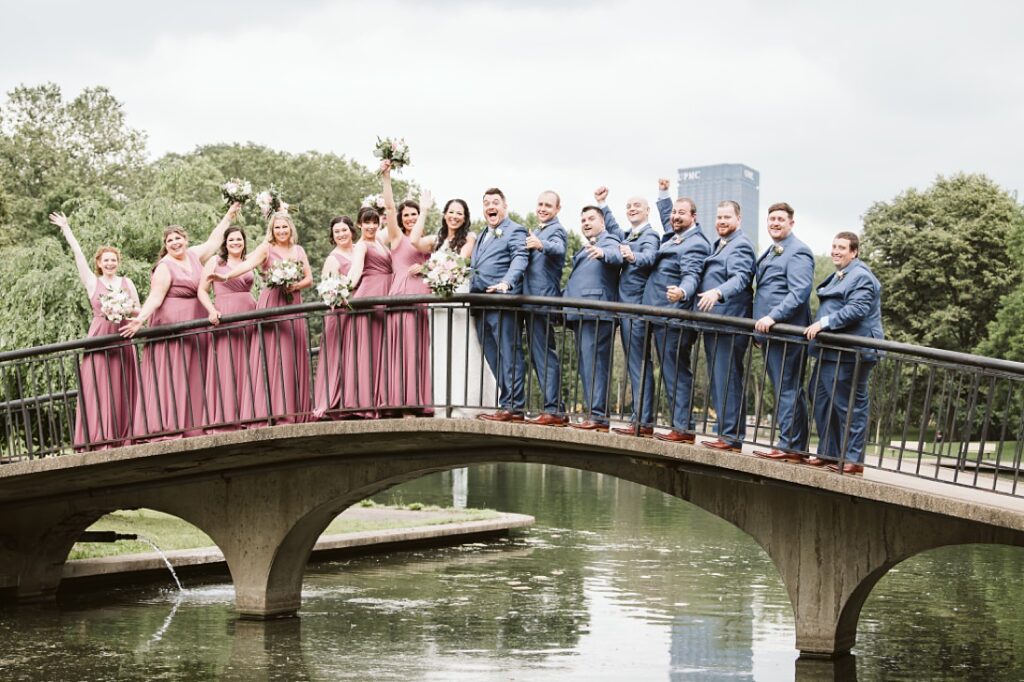 Tell us about your engagement.
We got engaged on July 31, 2020. We were doing family pictures along the riverwalk in the North Shore when he got down on one knee and popped the question. The city of Pittsburgh has a special place in our hearts and we love going to Pirate games together. He picked the perfect spot with the city and Roberto Clemente Bridge in the background. He also included G (his 4 year old son at the time, he's now 5) in the proposal. He gave me a pair of earrings that belonged to his grandma, his step mom's mom, and asked me to be his forever babe.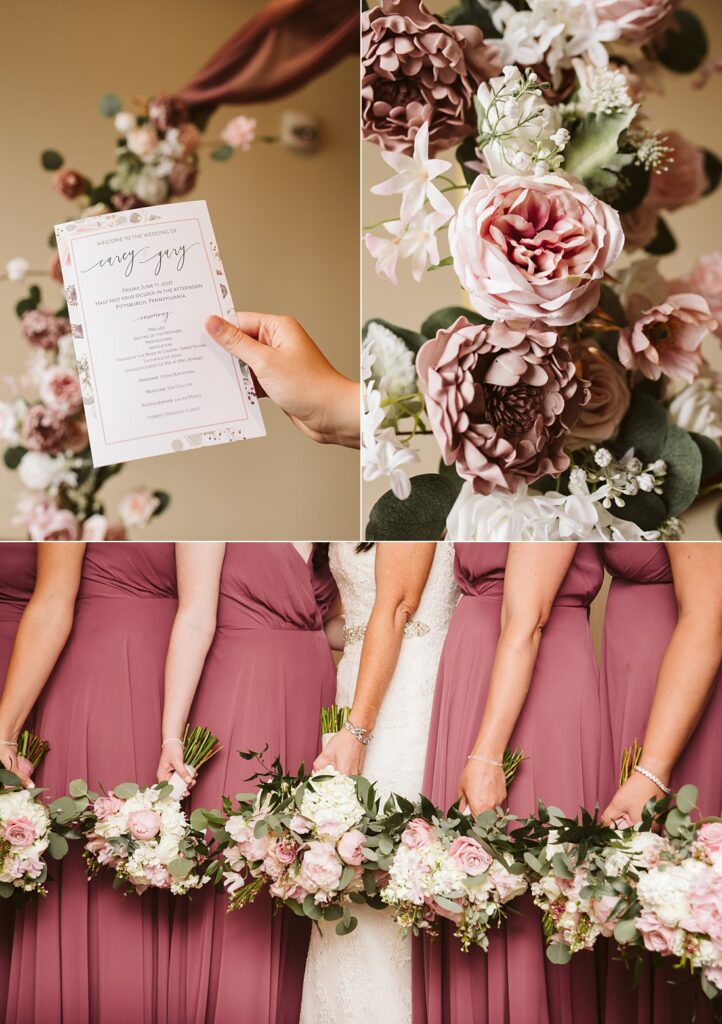 What moment were you most looking forward to seeing in the photos? -BRIDE
Gary's face as I walked down the aisle. He and I walking the Mexican War Streets together, my dad and I, and photos with my girls on the bridge at Allegheny Commons Park.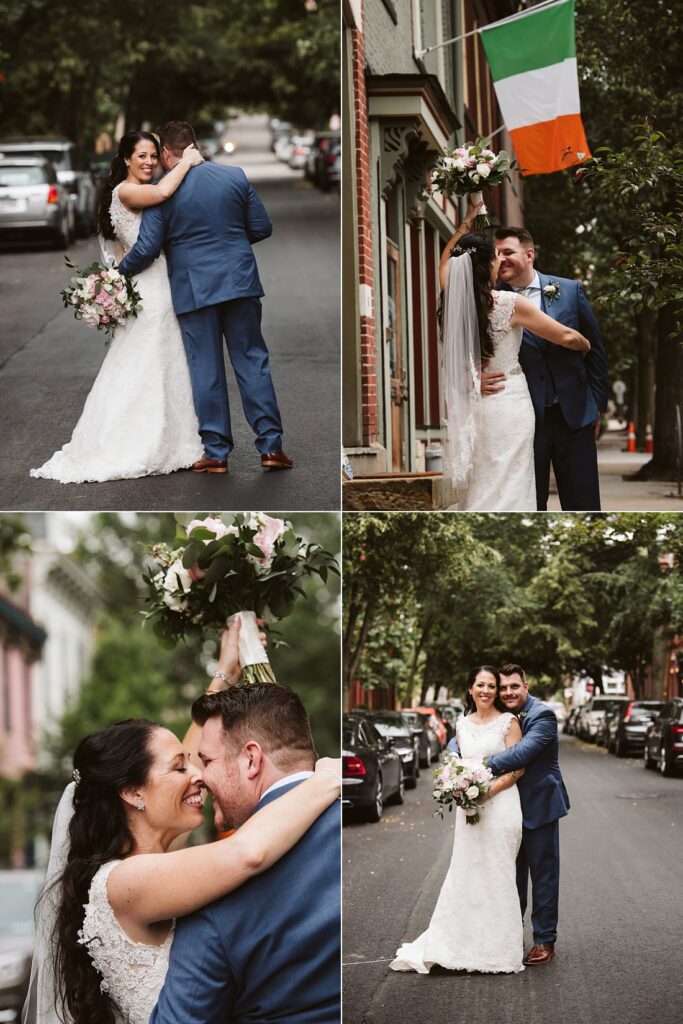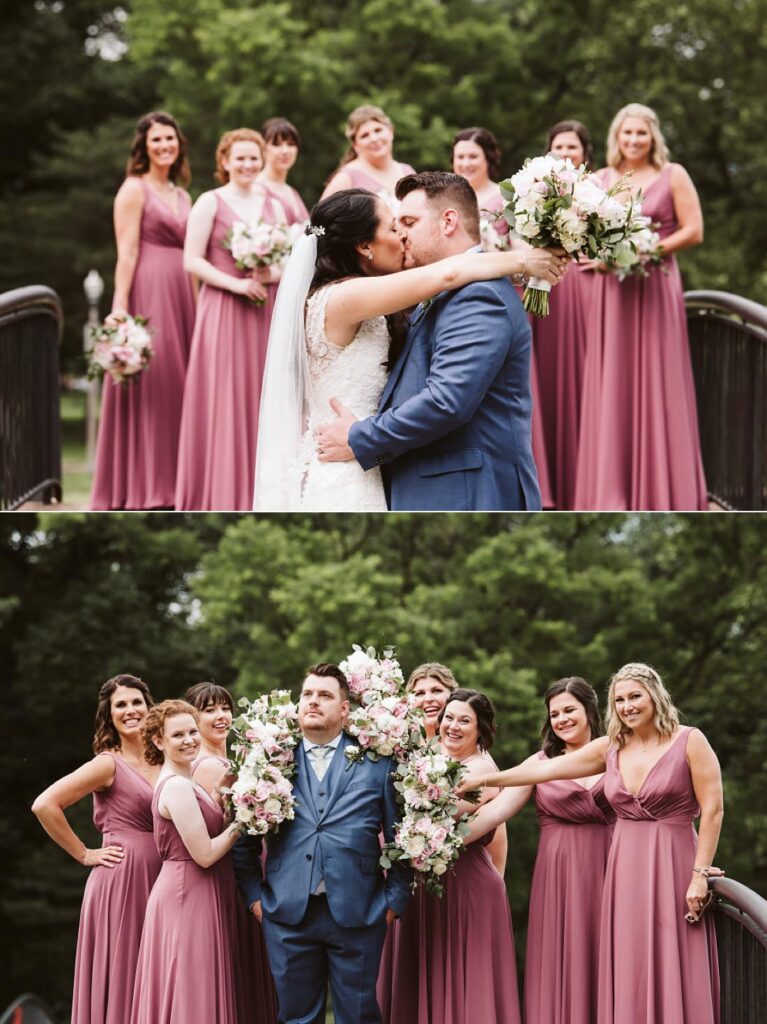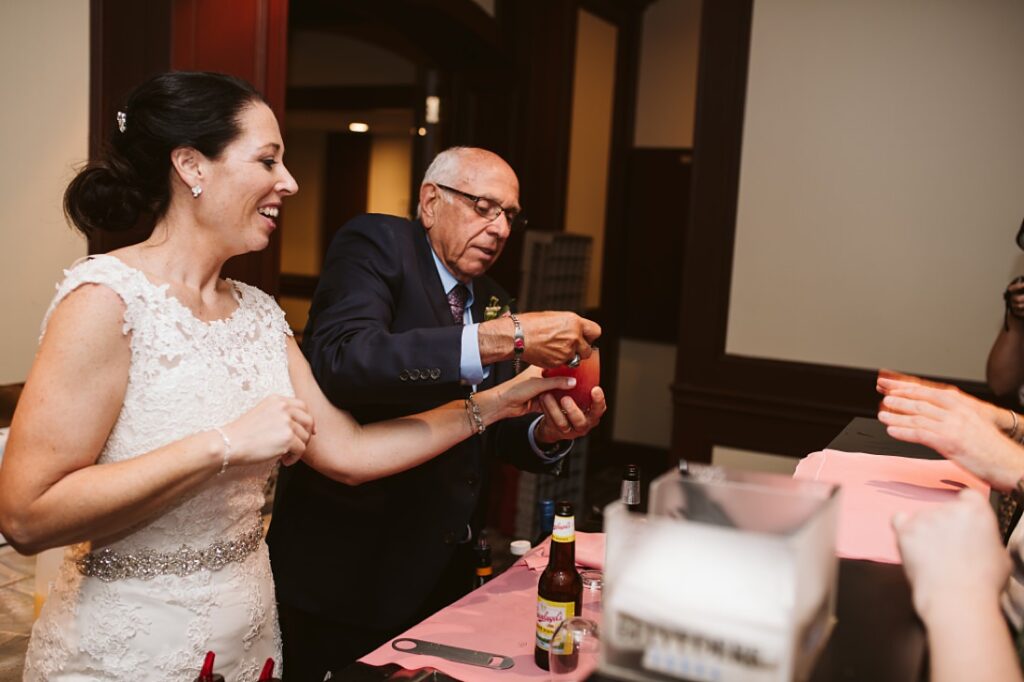 What moment were you most looking forward to seeing in the photos? -GROOM
The around the corner pictures were important to me. We had spent the entire night away from each other and simply seeing her hand and getting to touch her made my heart jump out of my chest.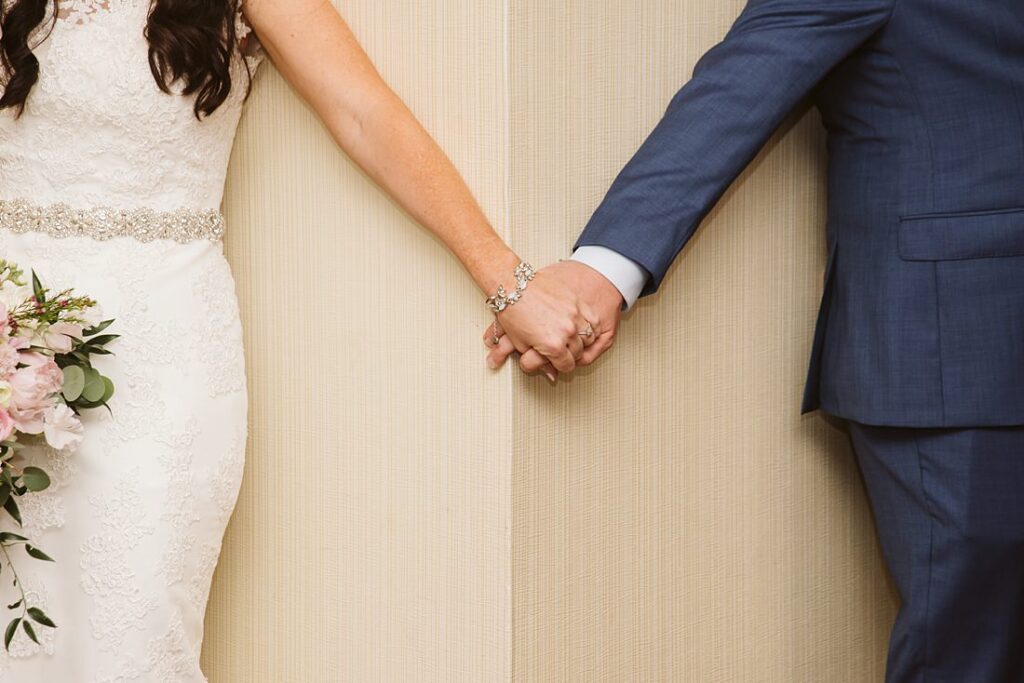 Tell us about the dress!
I loved my dress! I had gone to two other boutiques, probably tired on 30 other dresses before finding my dress at Babette's in Bridgeville. I knew I wanted a lace dress and a belt, but never imagined I would find one so beautiful! I tried them all on, ball gowns, to mermaids, to slip and A line. I landed with a fit and flare lace dress with cap sleeves and an open back. Hidden in the skirt's tull was a handkerchief that belonged to my grandmother and one from my grandfather on my mom's side. Hers was my something old and his was my something blue.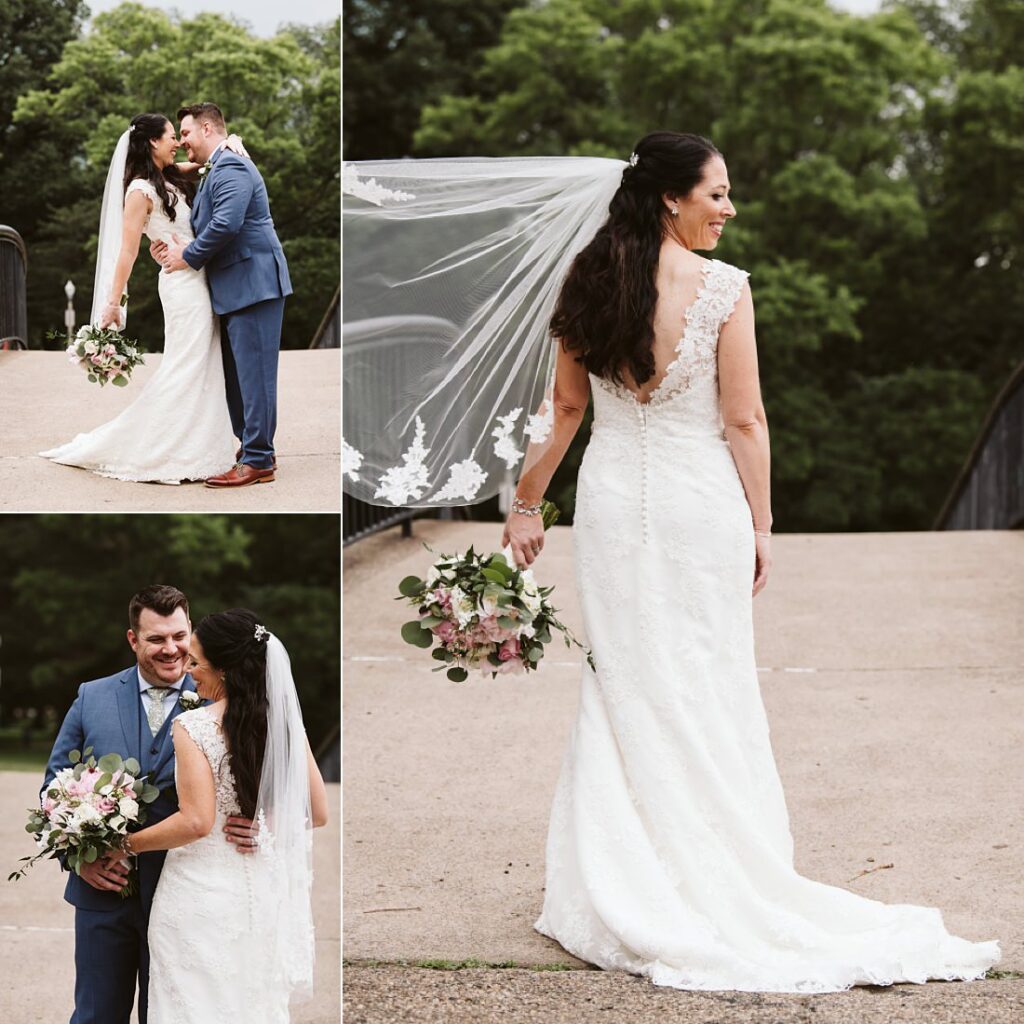 Tell us about your first dance.
Our first dance was something so special and a moment we will never forget. We were the center of the dance floor, surrounded by our friends and family, singing to each other and wrapped in each others arms. The faces of our friends and family say it all.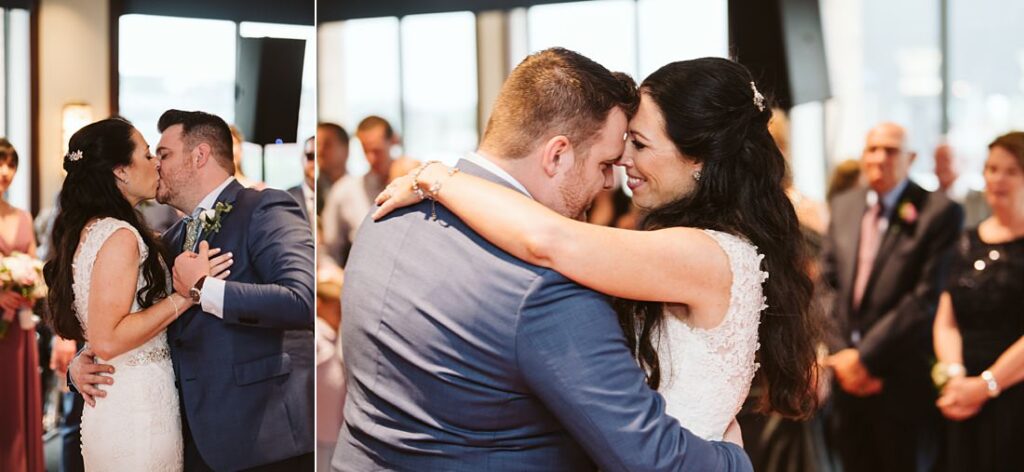 What was your first dance song? Why did you choose that song?
Our first dance song was a cover of "I believe in a thing called love" by Colin and Caroline. (original version sang by the Darkness) it was just the perfect pick for us. A male and female duet, sweet lyrics and we really liked the idea of starting and ending the night with the same song in different versions. We certainly do believe in a thing called love. 🙂

Describe the BRIDE on your wedding day! -GROOM
Incredible, beautiful, amazing, but most of all so so so happy. My favorite part of our wedding day was seeing that this beautiful, incredibly amazing woman was so so so happy to be married to me.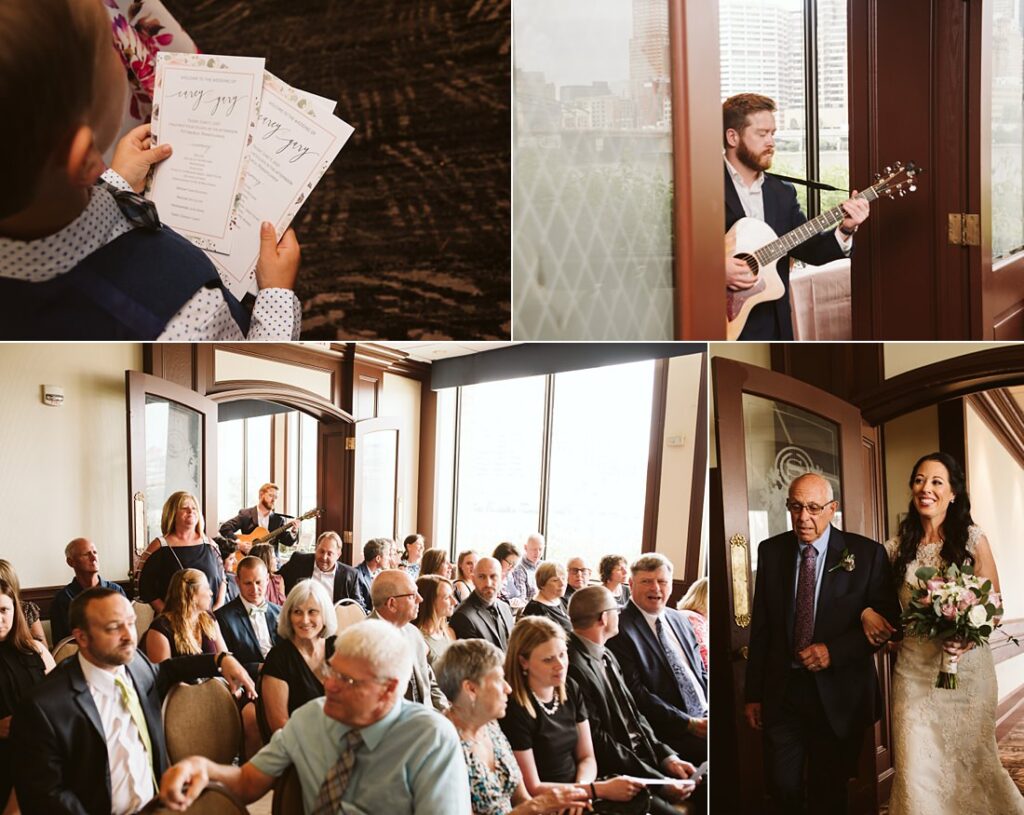 Describe the GROOM on your wedding day! -BRIDE
So handsome. So happy. So in love.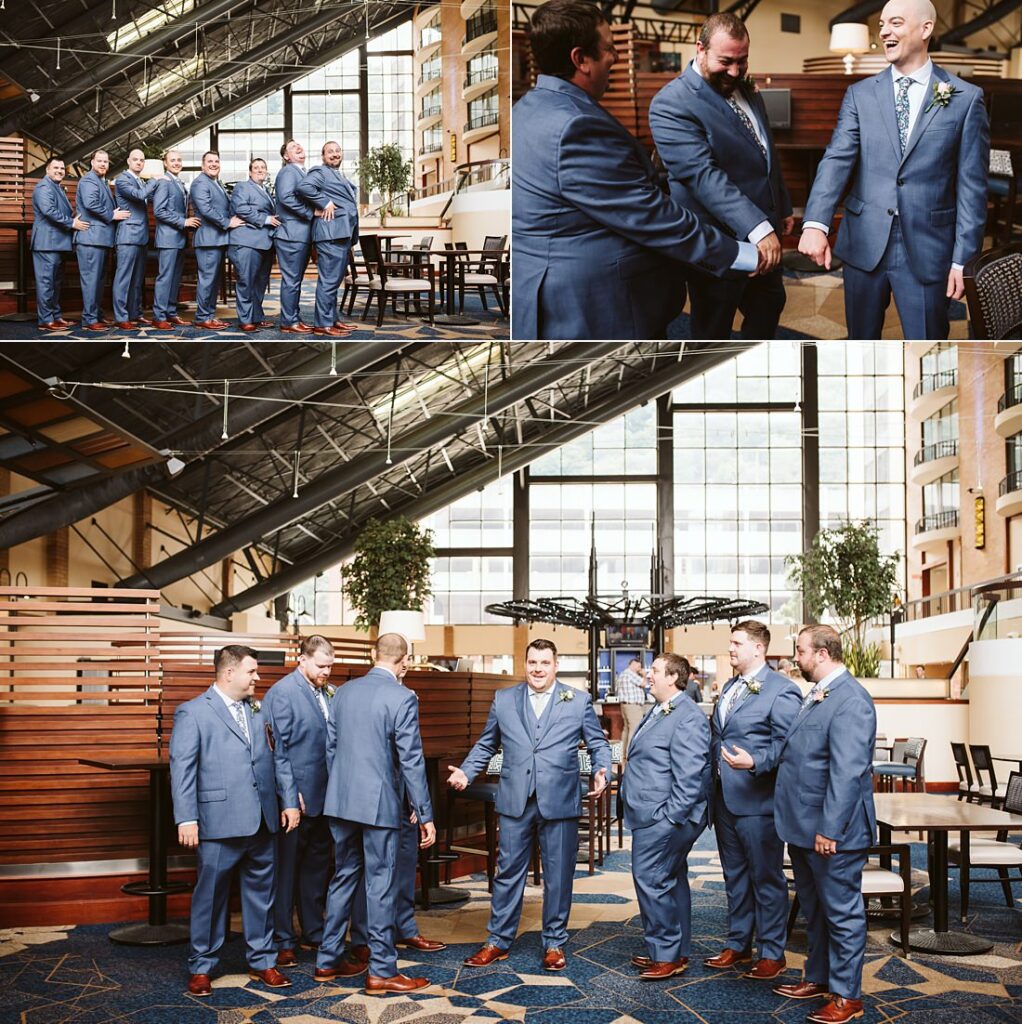 What was the most EMOTIONAL part of the day and WHY?
Seeing all of our friends and family and then Gary as the doors opened before I walked down the aisle. It was so overwhelming in the best way possible. Hearing "I Can't Help Falling In Love" playing softly in the background was perfection and pure joy.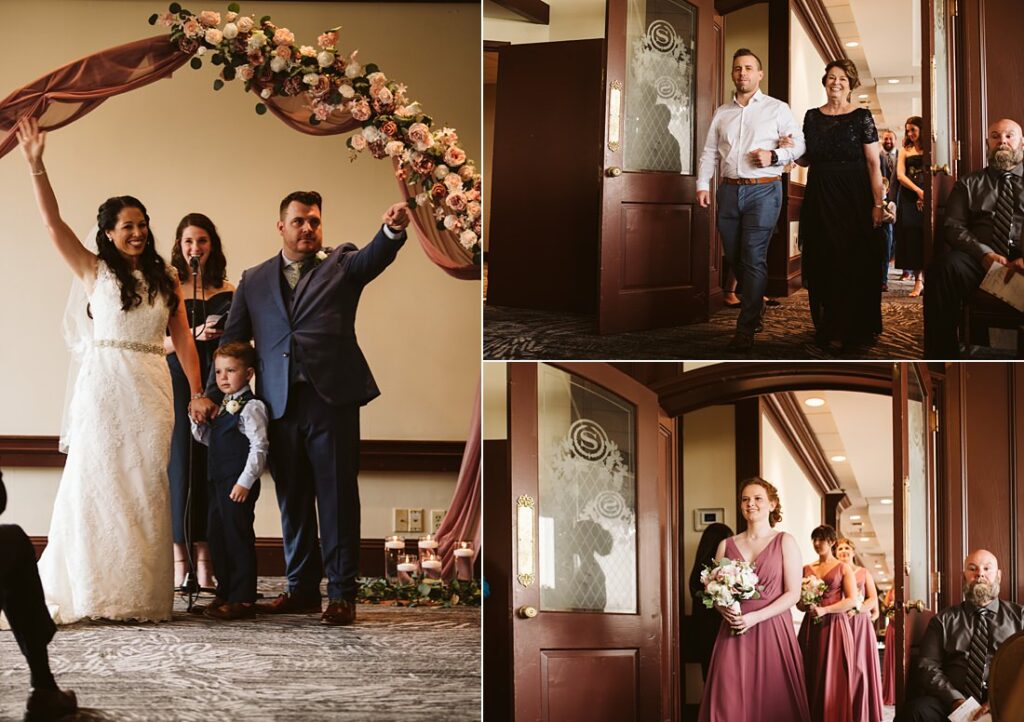 What is ONE moment of your wedding you will always remember?
Walking down the aisle with my dad to meet Gary, seeing all of our friends and family smiling from ear to ear – so much love and joy in one room, dancing the night away with all of my favorite people and my husband. 🙂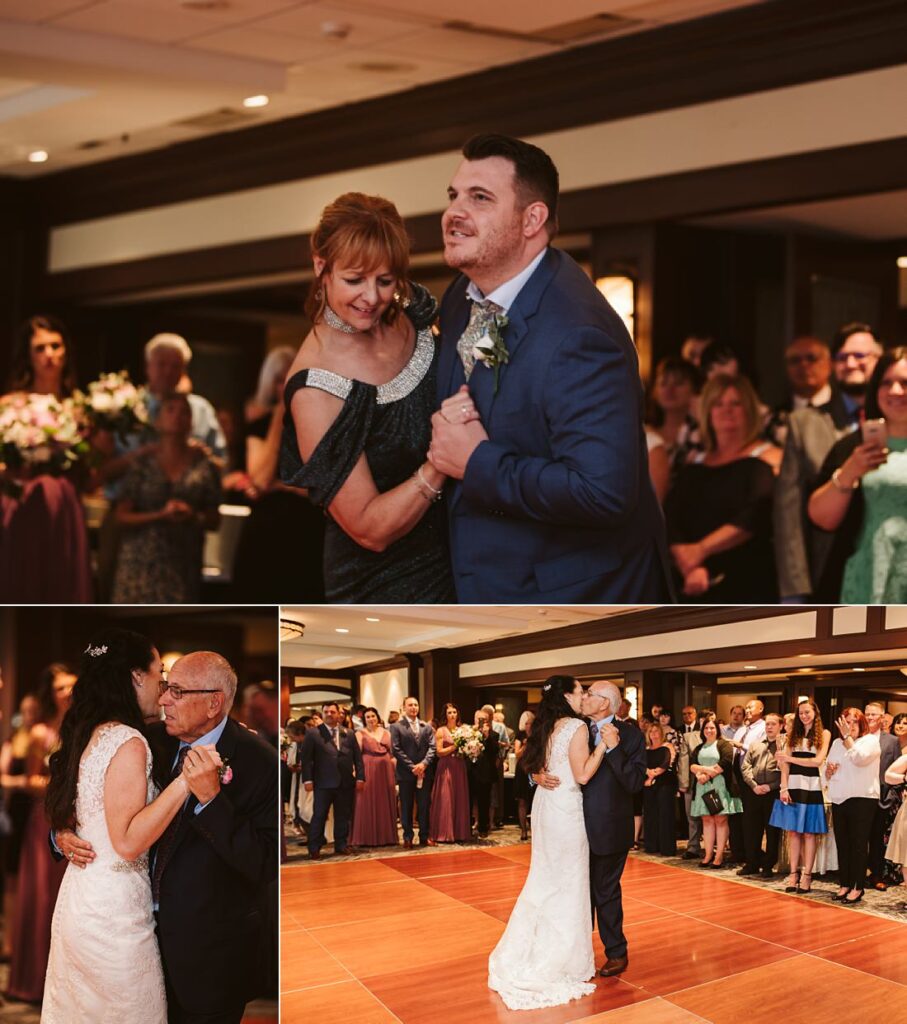 How did you chose Laura Mares Photography?
Laura has been a family friend for over 20 years! She photographed my sister's wedding and I had been following her photography ever since. We wanted everything about our wedding to be personal to us, so having friends/family as vendors just made perfect sense. Plus we like her esthetic, so it was an easy pick! We also loved that her daughter, Anna, was interested in practicing her craft and asked to join the celebration.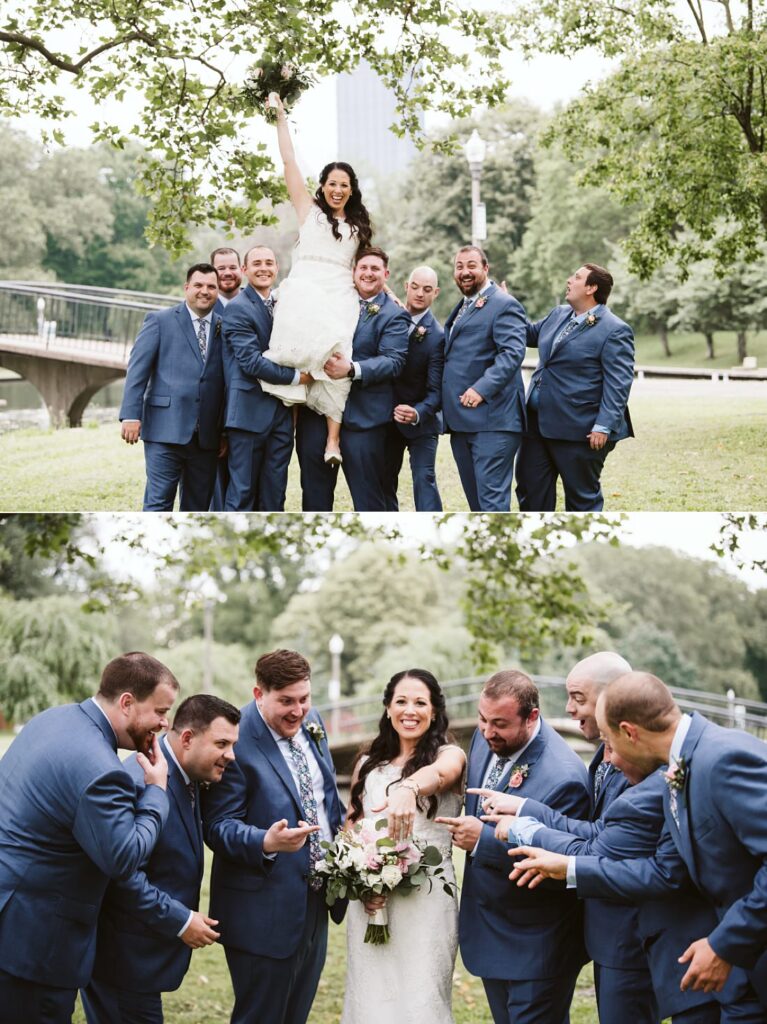 What did you enjoy about the experience of working with Laura Mares Photography for your wedding?
Everything! Laura is really sincere in her work and time spent with us. She joined us for dinner one night to hear about us and what we are looking for. Doing our engagement shoot was helpful too to see how we like to be positioned in photos. I am definitely more of a portrait person and Gary is more candid. Understanding that made for a nice balance in our wedding day photos.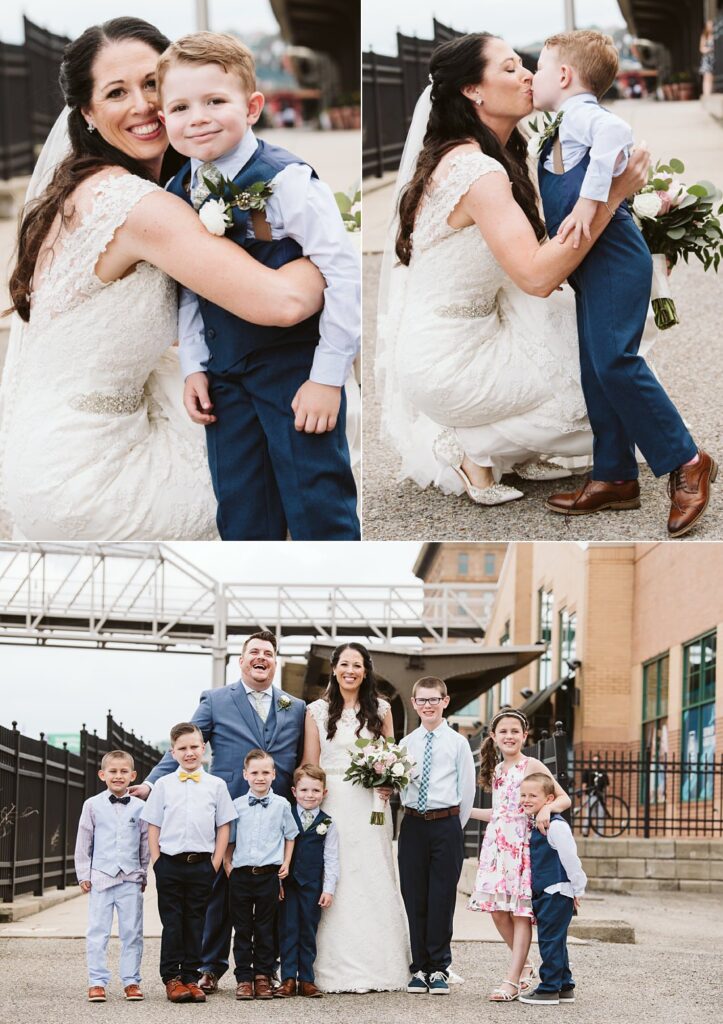 Describe some of your favorite portraits from your wedding.
I love the photos of us at the Mexican War Streets and holding hands before the day started. The photos of myself with the girls at the hotel and on the bridge at the park are also so beautiful. The full family photo outside of the Sheraton is lovely. The ceremony photos of the three of us, hand in hand at the arch are really special too.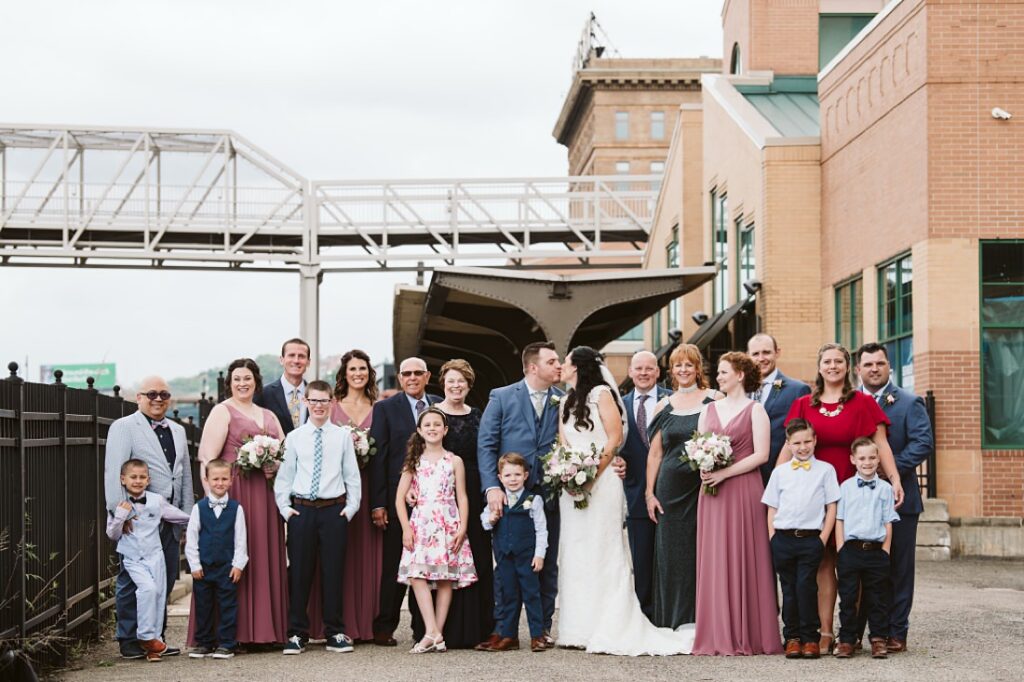 What's your number one tip for future brides?
Take your time when getting your photos between the ceremony and reception. You won't miss anything happening at the cocktail hour and the reception won't start without you. Make sure you get the photos you want. The day moves so fast and there are no redos!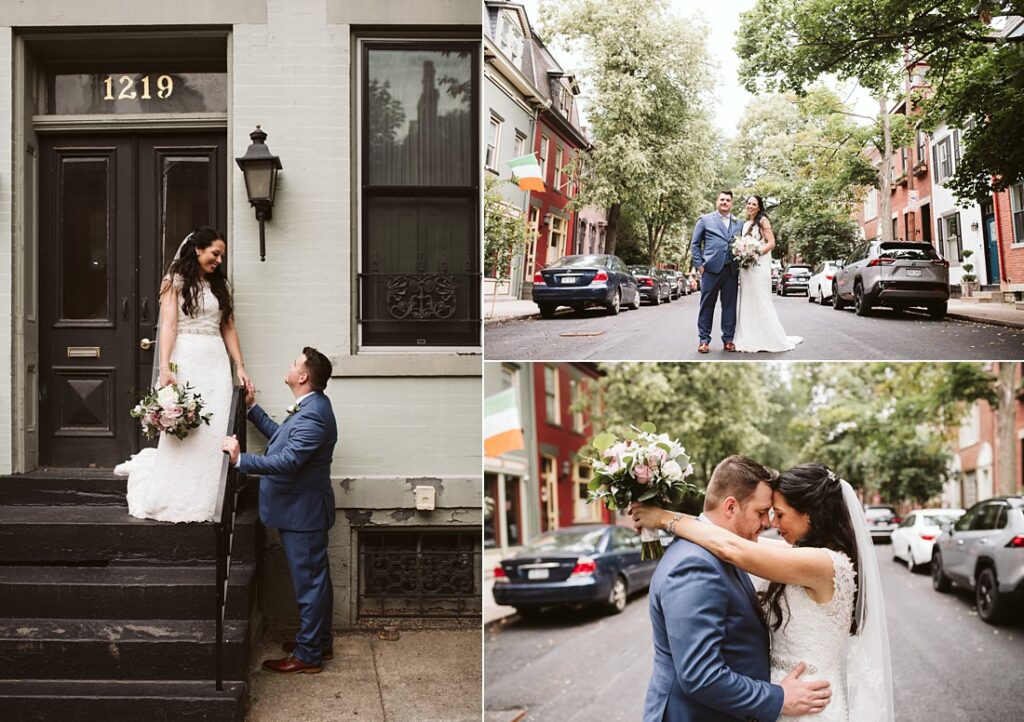 WEDDING VENDORS
Ceremony + Reception: The Sheraton at Station Square
Wedding Coordinator: Courtney Peasland – she was INCREDIBLE
Makeup: Briana Jean Marusko – b.m_artistry on instagram – she was INCREDIBLE
Band/DJ: The Bachelor Boy Band – they were INCREDIBLE
Catering: The Sheraton at Station Square
Decor and Floral: Dormont Florist – dormontflorist on instagram – they were INCREDIBLE
Photography: Laura Mares Photography – she was INCREDIBLE
Hair: Katrina Cahill – katrinashairstory on instagram – she was INCREDIBLE
Cake: Bethel Bakery