Today's blog features a recent Lifestyle family session. I loved photographing this wonderfully unique family for a myriad of reasons. The dad is Irish so his go-to technique for getting giggles was to do an Irish jig! The mom fostered a loving home environment for the family. How fun! I loved visiting their beautiful home and hearing their many travel stories. I enjoy being a lifestyle photographer because it allows me to meet families like this and capture raw, authentic moments from their daily life. An added bonus during this family's session, was that I got to hear the family speak a little Gaelic!
How did you and your spouse meet?
We met in Green Harbor, MA, outside of Boston. I was living there at the time and Micheal was visiting friends.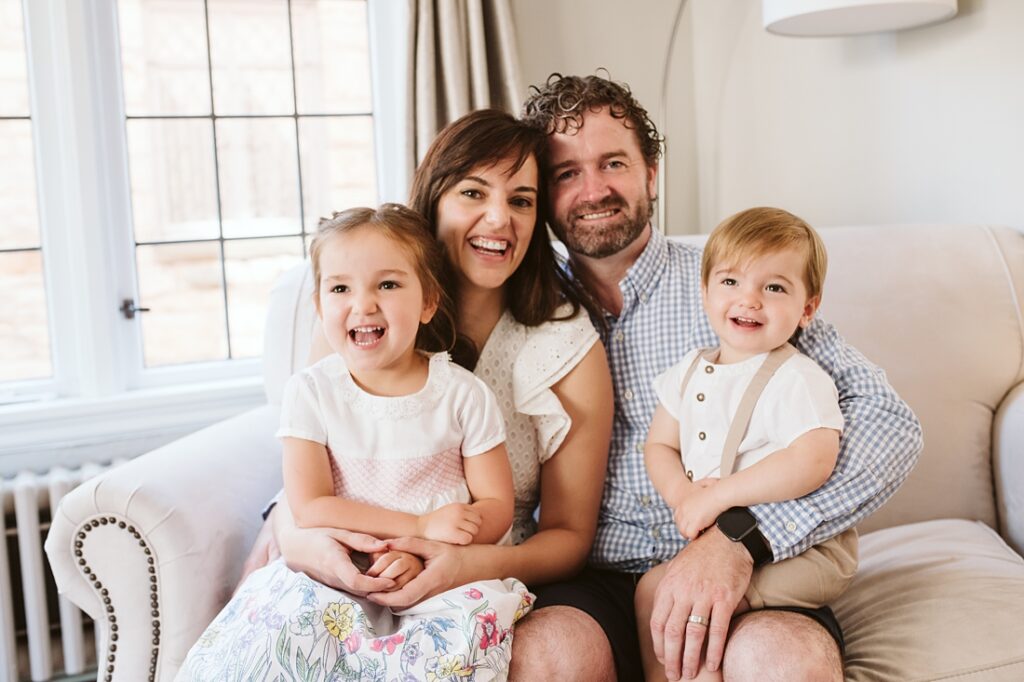 Describe your family.
Micheal is from the West Coast of Ireland and I'm from all over the East Coast of the USA. After we started dating, we moved to Dublin together and got engaged and married over there. Mara Gael joined our family at the end of 2016, soon after we moved back to Pittsburgh. Micoh arrived a few years later in March of 2019. Our kids are both energetic and happy. We just try to keep up with them and be inspired by those traits in them.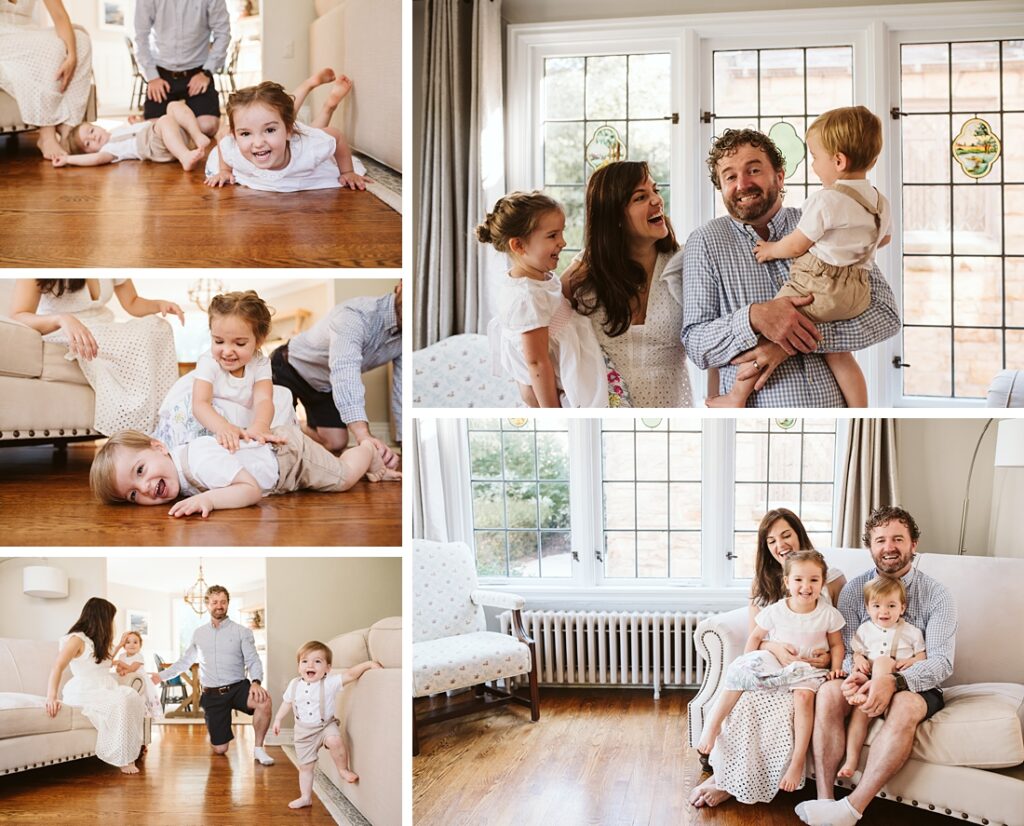 What do you enjoy about living in the Pittsburgh area?
The best thing about Pittsburgh is the people who live here. We are close to a lot of family and friends nearby, and that just makes life so much sweeter.
What are your family's favorite things to do in and around Pittsburgh?
Before this year, we used to go to the Children's Museum and the Carnegie Museums very regularly. The kids loved seeing everything there. Now, we've pivoted to the Zoo and lots of great parks and playgrounds around.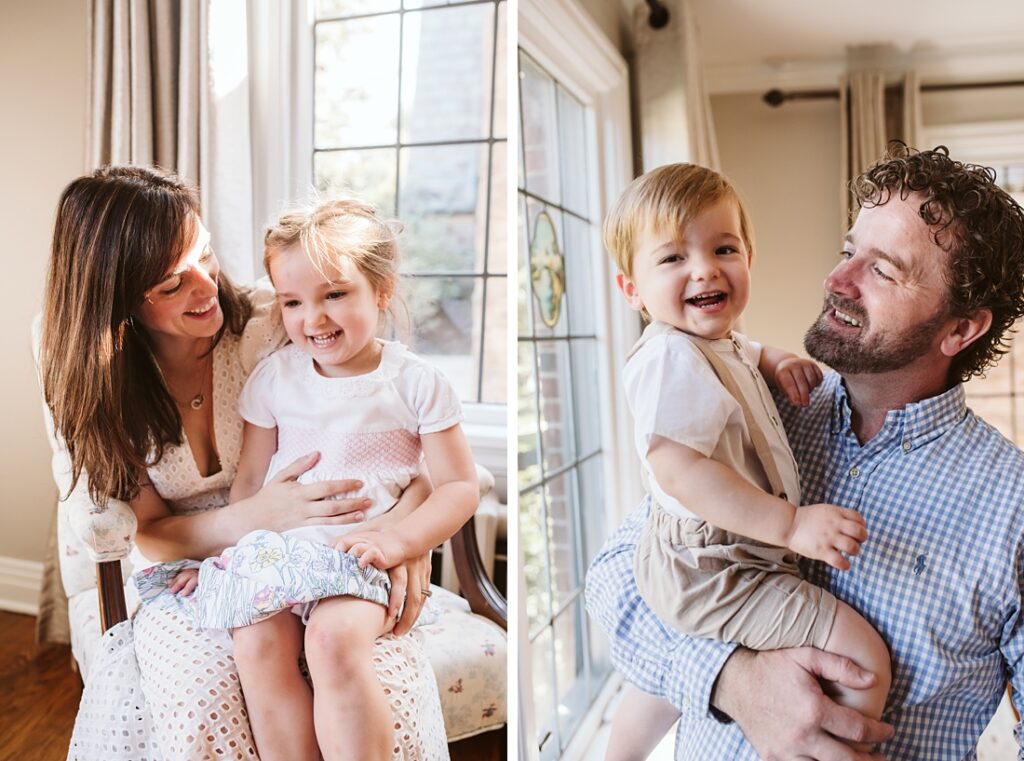 Tell us about your home.
We recently moved to our historic tudor home in Mt. Lebanon and we love the space and our neighborhood. We live close to a few parks and tree-lined streets with a ton of friendly neighbors. It's been a wonderful experience.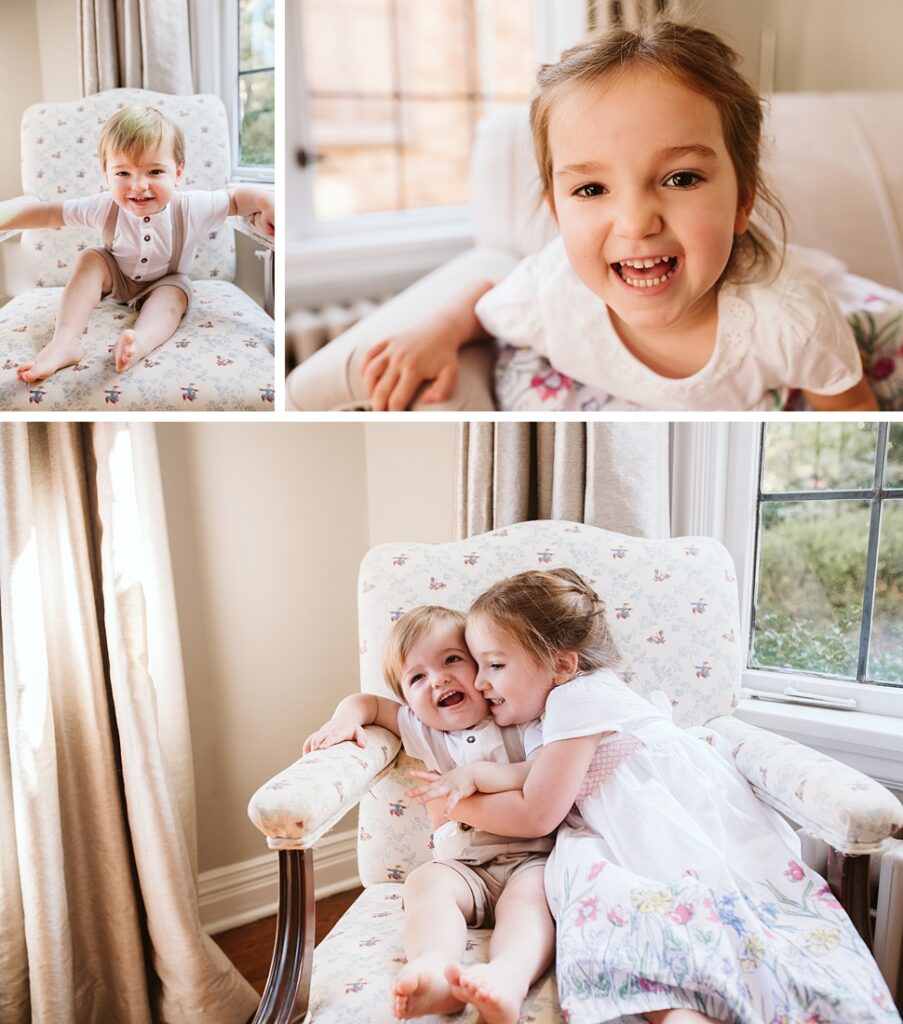 In your opinion, what are the best shops around Pittsburgh to buy decor for your home?
We love to shop at antique stores for special items. I also tend to buy stuff used online and fix it up. Micheal makes some furniture too, so a lot of our rooms are very personal to our taste. We also really like Overstock.com and HomeGoods when we can't find what we want at an antique store.
Describe a typical day in your life.
We wake up early and play with the kids, have breakfast together, and go for a walk. The silver lining in the last year has been the family time we've had together.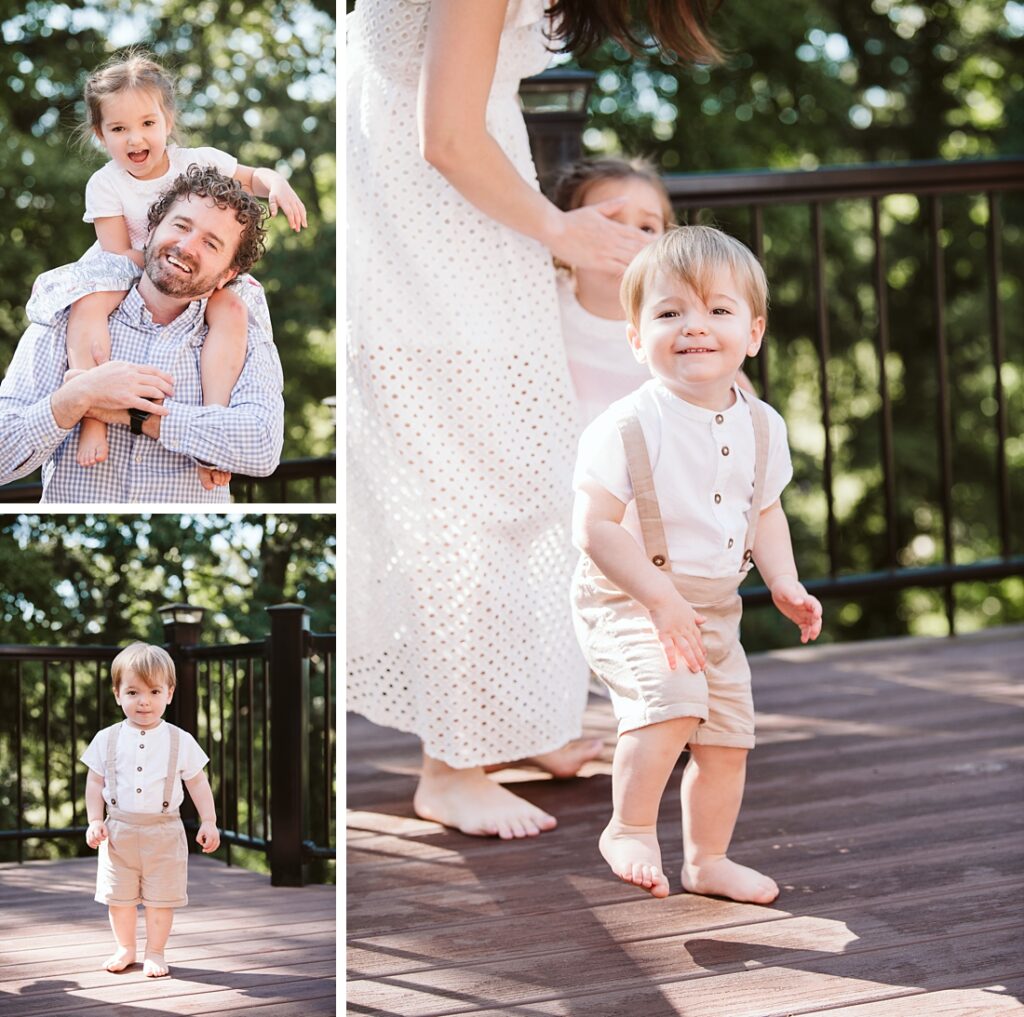 What is your family's favorite meal to cook at home?
Our favorite new cookbook author is Nadiya Hussain, who won the British Bake Off a few years ago. We've tried a few of her recipes and they've all been great, but this one was really something else: https://www.bbc.co.uk/food/recipes/one-tray_peanut_chicken_19540
How did you prepare for your lifestyle session?
I spent a lot of time in our closets trying to find items that coordinated but didn't match, per se. It was challenging! I also spoke with the kids about what to expect and told them to just have fun with it, no pressure.

How did you decide what activities to do together during your in home lifestyle session?
Our kids love music and dancing, so we thought music might open them up. They were a lot less shy and nervous than we thought.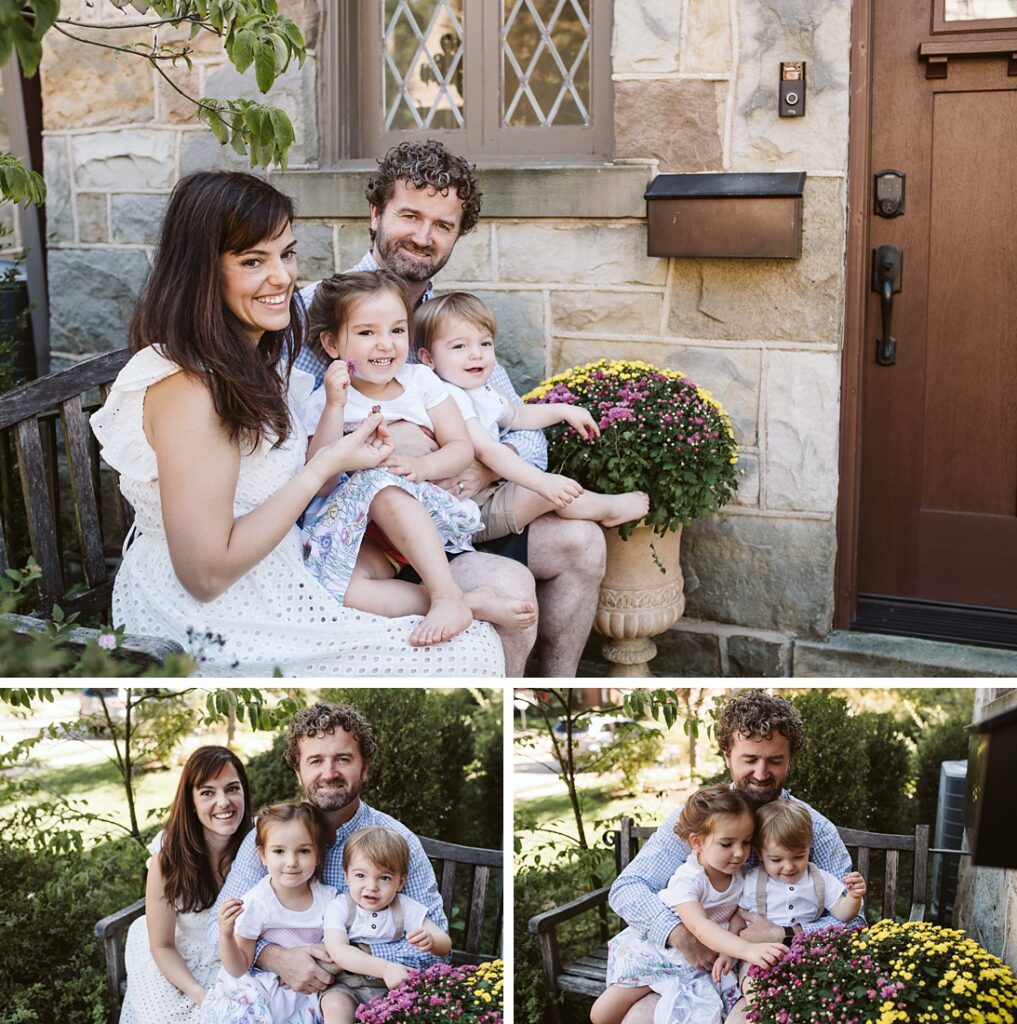 What is your favorite portrait from your lifestyle session?
That's a tough question. There's a picture of our two kids holding hands on the deck that is so cute, that is my favorite today. But, tomorrow, I think I'll have another favorite. There were a lot of cute pictures to choose from.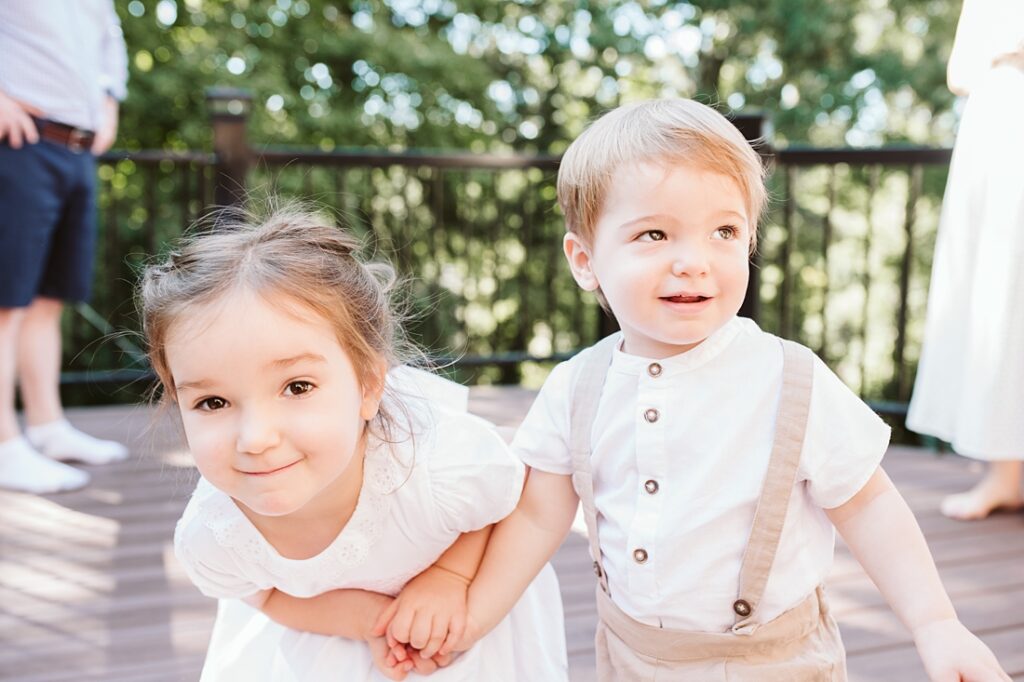 How did you decide to schedule a lifestyle session with Laura Mares Photography?
Isn't it obvious? Look how beautiful her pictures are.
Actually, I will get into more detail here. What I really wanted out of a lifestyle session was a glimpse into what our lives are like right now. I wanted them to look nice, but I wanted them to look like us. When I saw photos of other families on Laura's website, I really got that sense from them so I reached out to Laura. It also helped my decision that she was very easy to work with.