VOICE is a celebrated annual photography competition for photographers to share real stories. Over 40,000 images are entered each year, making it one of the most powerful documentations of photographers around the world. The VOICE announced the winner this week. I entered for the first time and am thrilled to have received three out of 700 honorable mentions. One in each of the monochrome, neighborhood, and nature categories.
Honorable Mention | Monochrome
We arrived in Portland, Maine this summer with a very simple plan. In fact, we only had two items on our itinerary: try a lobster roll and have our family portraits taken. Soon after arriving, we found ourselves on a ferry headed to Peaks Island. One of my highlights from our time in Portland was seeing this graceful sail boat. I am a firm believer in scheduling free time to allow for spontaneous fun while traveling.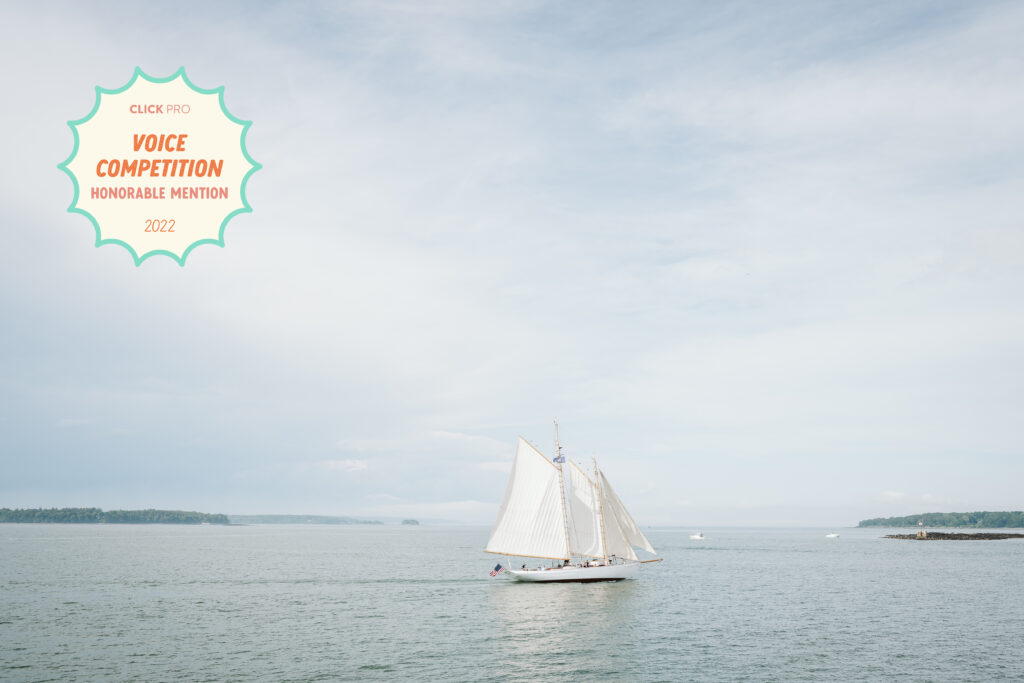 Honorable Mention | Nature
I opened my eyes early in the morning to see a hand painted original art piece depicting a furry cow. I was still a little groggy. We had arrived in Scotland less than 12 hours before and had already seen the world famous Royal Edinburgh Military Tattoo and drove several hours to arrive at our current AirBnB. Before I left to explore our little town I decided two things. I needed to pet one of these amazing cows and I also needed to have a proper Scottish tea. Luckily, we were able to do both and so much more during our amazing stay in Scotland.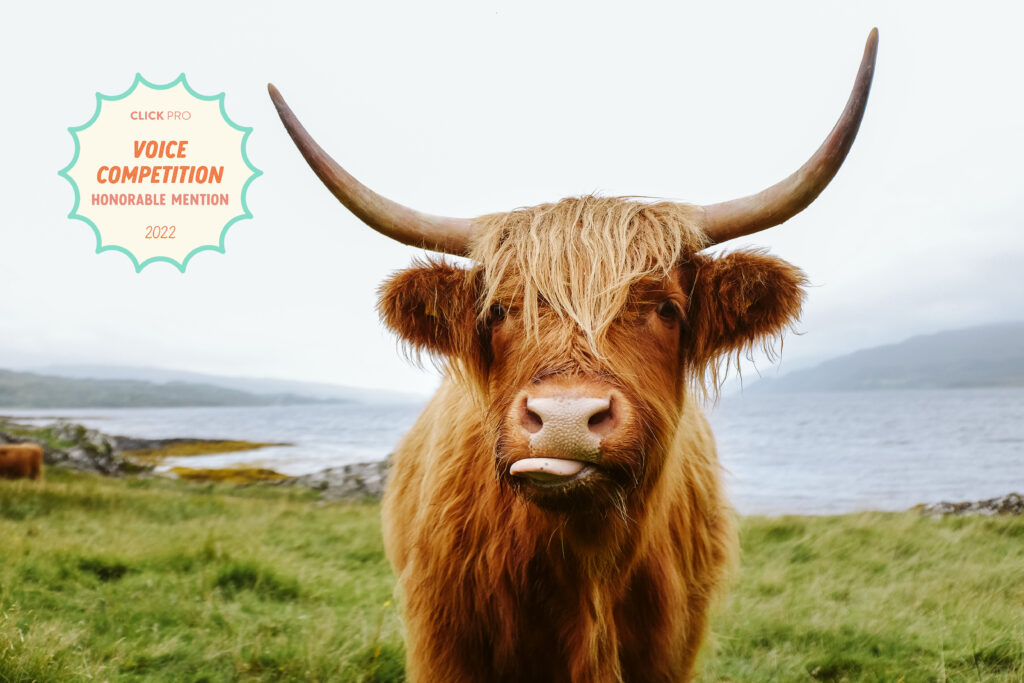 Honorable Mention | Neighborhood
As we were riding a ferry along a fjord in Norway, we were treated to several fantastic views such as this. This particular neighborhood caught my attention and sparked my imagination. I can't help but wonder what life would be like living on a fjord. I often romanticize living in Norway, but my Norwegian friend reminds me that life can be difficult with the extreme nordic weather.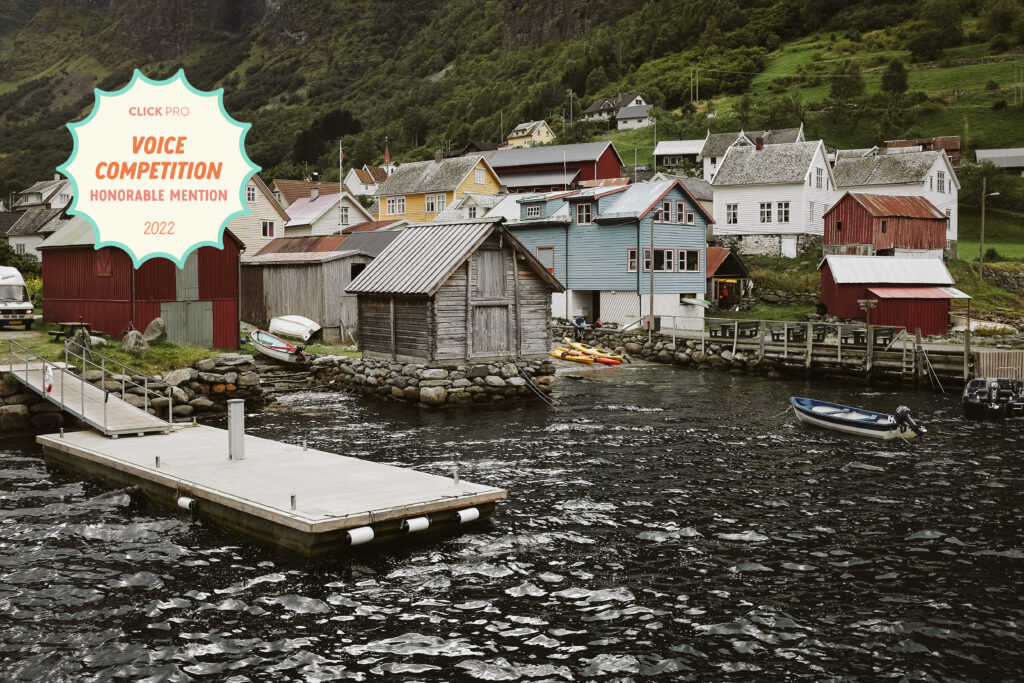 click below to purchase one of these simple joys of travel photographs
Travel Photographs