12 Beautiful Portrait Locations in Pittsburgh
So first of all it is important to decide what your personal style entails. Take a moment to reflect on where you feel most confident… quiet rustic tones or big city backdrops. Additionally, decide what would blend in with your fashion choices best. This makes all the difference. I have years of experience shooting at a multitude of locations around Pittsburgh, please feel free to look through my galleries for example to decide what would work best for you and your family.
Mellon Park
Mellon Park is best known for the beautiful walled garden that was part of the grounds of the once largest mansion in Pittsburgh. Richard B. Mellon's mansion is believed to have had 60-65 rooms, the caretaker of 10 years said he never counted the rooms to know the exact number! After the Mellon's passed away the mansion became home for the Red Cross. In the early 1940s the mansion was torn down rather than sit idle since the charity organization couldn't afford to pay $19,000 in taxes to the city of Pittsburgh.
This is the perfect location for a sunny, European, garden-like portrait session. I love how many different spots this location has and the ability to be really creative with your session. Every time I take pictures here, every session turns out differently. The signature fountain that marks the center of the garden gives every photo a signature look. I especially love how full of plants and flowers this location is from spring through fall, a beautiful backdrop for you photos. Lastly, my favorite part of this location is the golden hour. The castle-like walls diffuse the light perfectly, and the trees aide in this as well.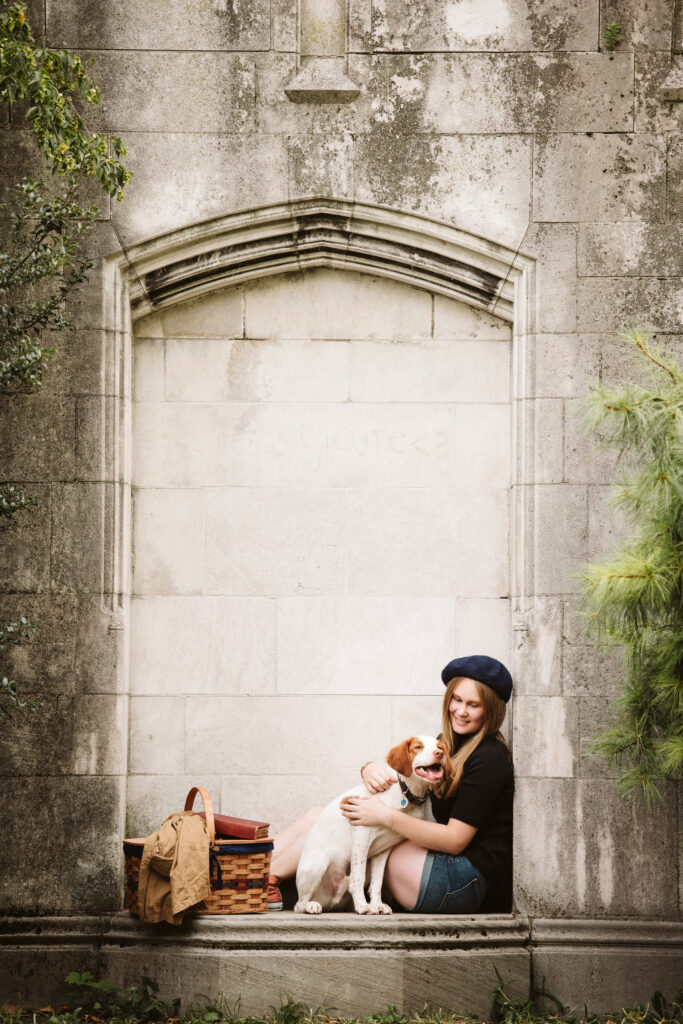 Hartwood Acres Mansion
This location features a mansion turned museum. Hartwood Acres is a 629-acre county park. Mary Flinn Lawrence, a Pittsburgh philanthropist, created Hartwood with money she inherited from her father. In the 1920s, she and her husband asked the architect Alfred Hopkins to borrow design elements from a manor house the Lawrences had seen in Broadway, Oxfordshire, England. The result was a stately 31-room-slate-roofed stone house constructed around a great hall.
This location is similar to Mellon Park, but with a large mansion in the center of the estate. I often joke when shooting here, that it makes a great photo to send to the in-laws, pretending that the mansion is indeed your home. This location also hosts a beautiful, gated garden, full of flowers and butterflies. A ten minute walk takes you to a stable that looks both unique and rustic. Hartwood Acres is jaw-droopingly beautiful, with great historical significance.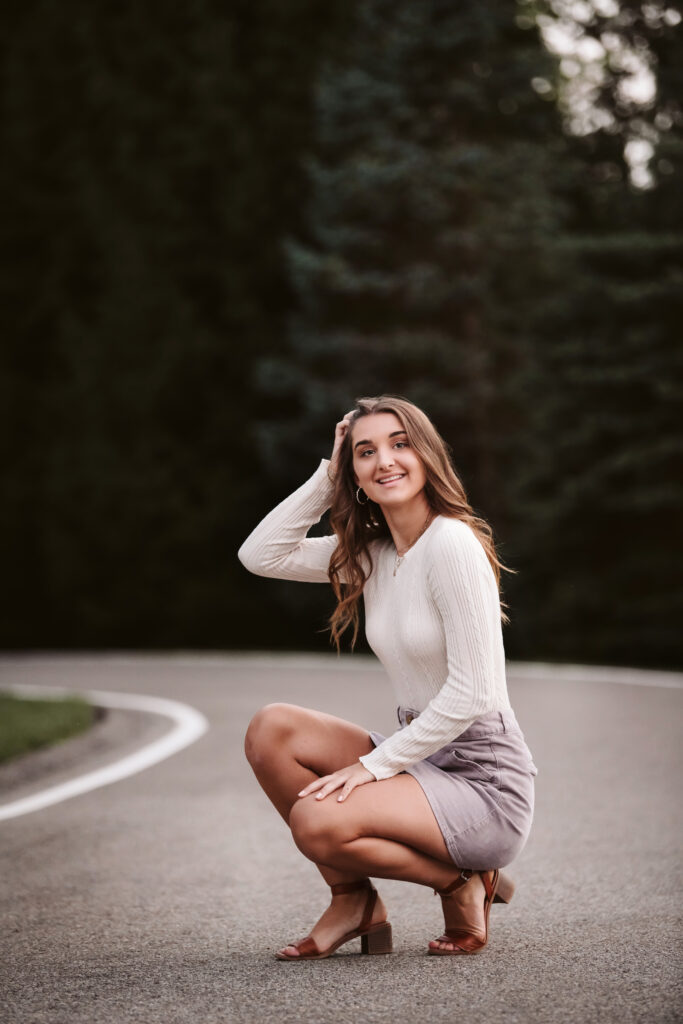 Greenhouse
There are many greenhouse's across Pittsburgh, and I've learned from experience which ones work, and which ones don't. Greenhouse's are especially perfect for when the weather doesn't cooperate for an outdoor photoshoot. It is perfect for those who love a natural look surrounded by greenery, but without the hassle of muddy fields and chilly weather! I definitely recommend a greenhouse to those seeking a controlled environment that still hints at a natural feel, full of plants and flowers.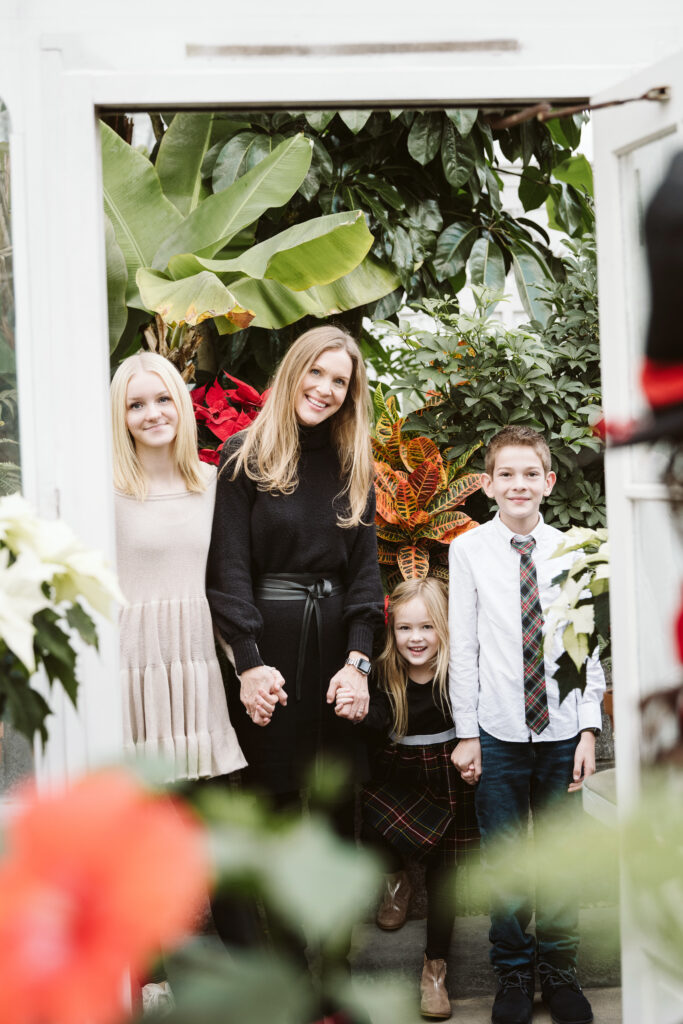 Rustic Fields
I love shooting in fields, and at all times of the year. We have done fall, spring, winter, summer…you name it. It is always refreshing to shoot on an open canvas, the sky the limit…literally. Golden hour can be so perfectly captured with a rustic backdrop. This location works perfectly for families, seniors, best friends, maternity, engagement couples… it can really be adaptable for anything you want your session to entail. I personally love fields as a go to because it blends into formal or casual outfits, and large or small groups of people. My favorite field is conveniently located in the heart of the South Hills and requires a five minute walk along a path to the open field.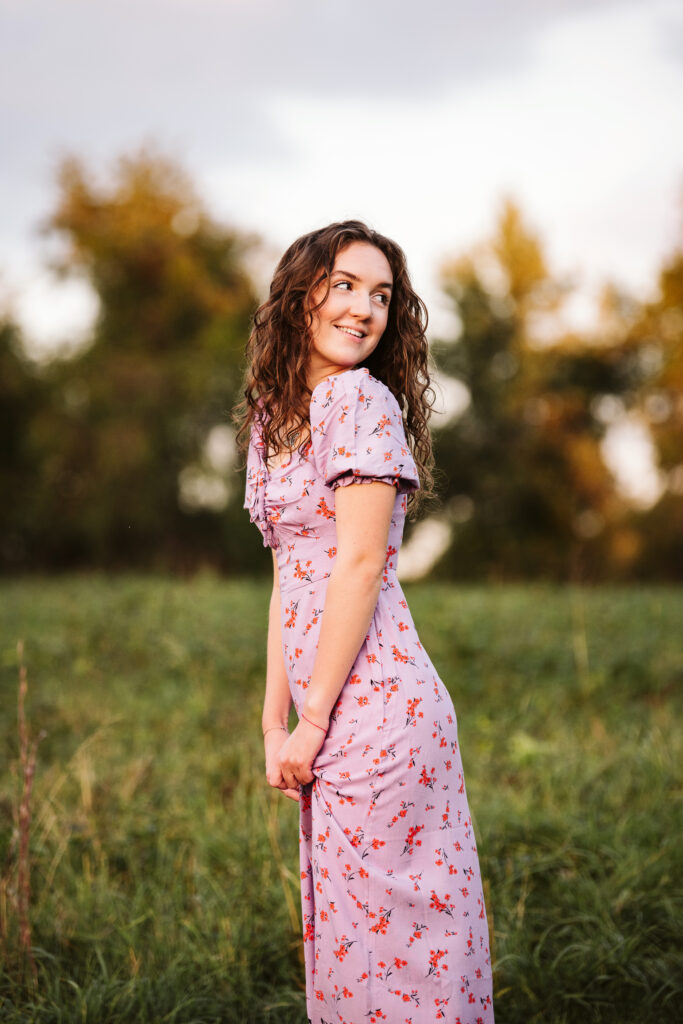 The View from Mt. Washington
This iconic view is perfect for the all around Pittsburgh family. This is often a great location for families who are proud of their roots, and are searching for that perfect photo for over the mantel. This also extends to couple shots, those who are interested in capturing an engagement photo or any other special moment.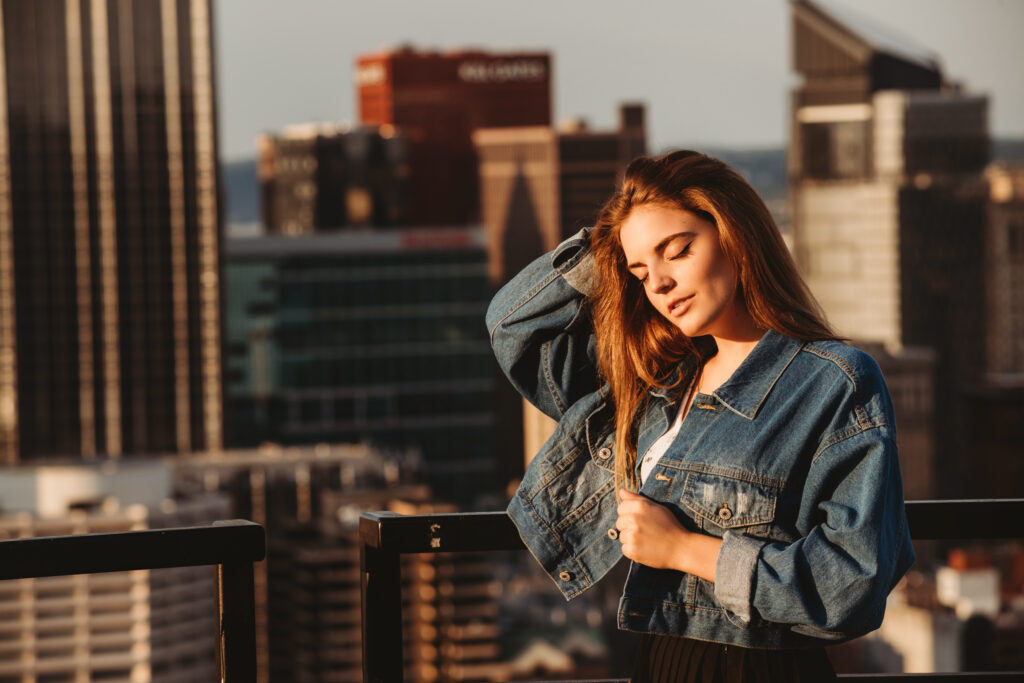 The North Shore: The Iconic Bridges of Pittsburgh
The bridges of downtown Pittsburgh are a great location for senior shoots and families wanting to capture unique moments in the very iconic parts of Pittsburgh. If we are lucky and able to schedule our session when a bridge is closed, we take pictures sitting in the center of one of the bridges!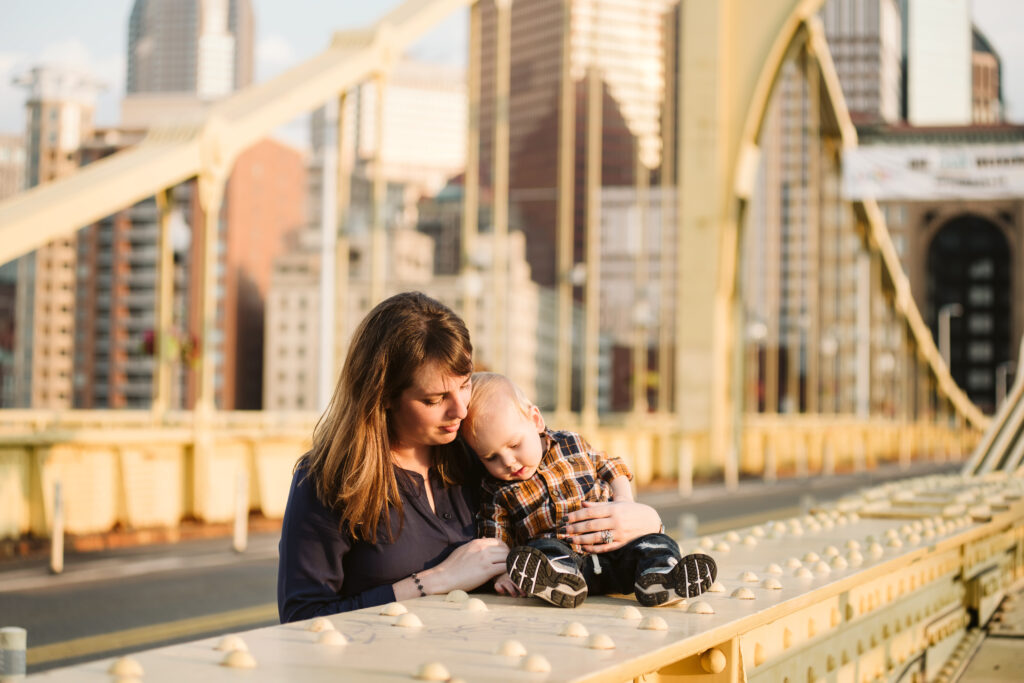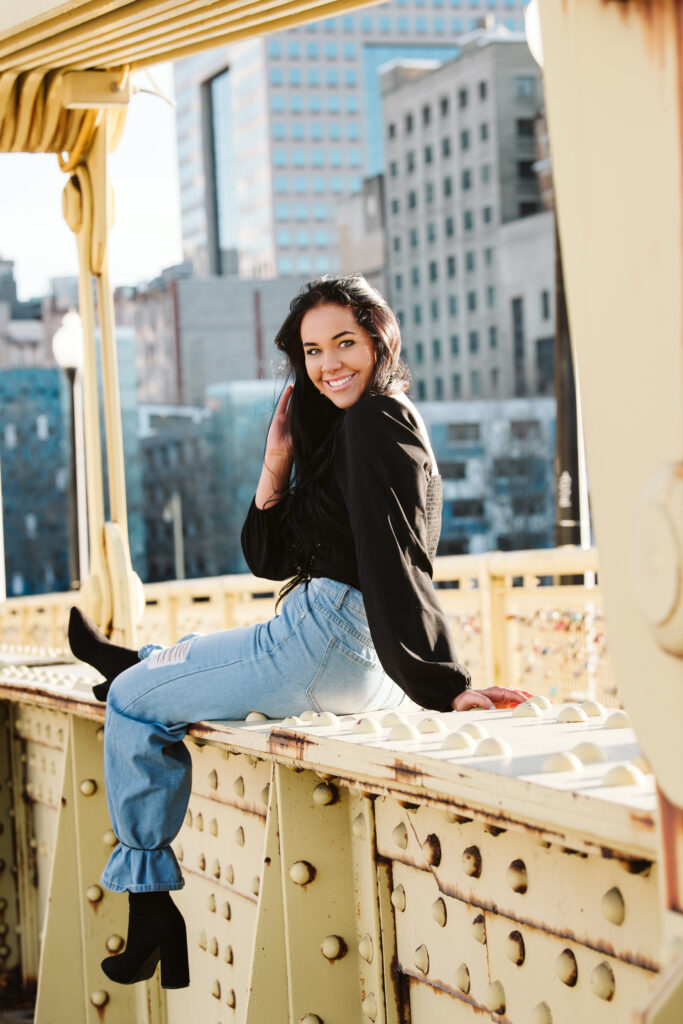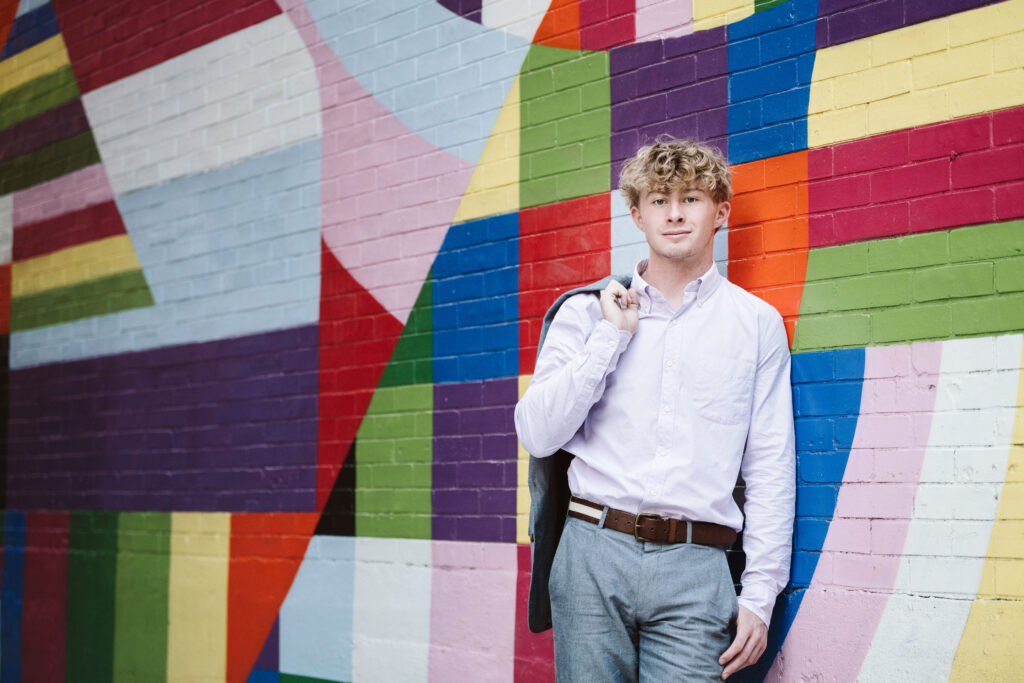 The Northside: the Mexican War Streets and Allegheny Commons
This is one of my favorite locations in Pittsburgh because it is very unique, and under photographed. This area is perfect for those who have more of a quirky and individual style, looking for portraits that are different from your standard Pittsburgh Senior Shoot. I have shot many maternity and family sessions here as well.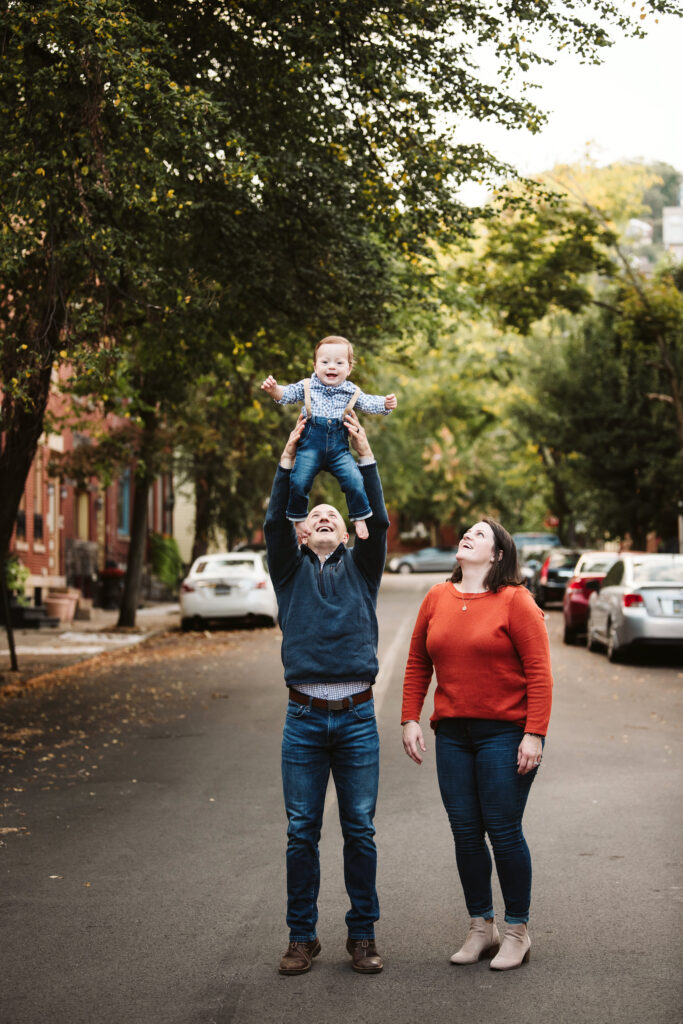 The Southside
The Southside is covered in murals, cobblestones, graffiti, bridges and alleyways. This artistic part of Pittsburgh is perfect for the artists among us. We love the creativity that can be fostered in this part of town, and the individuality that can be captured.
The Strip District
Lined with converted warehouses, the hip Strip District has a cultural mod podge of street-stands, gourmet food shops, alleys, parking garages and pretty/artistic murals.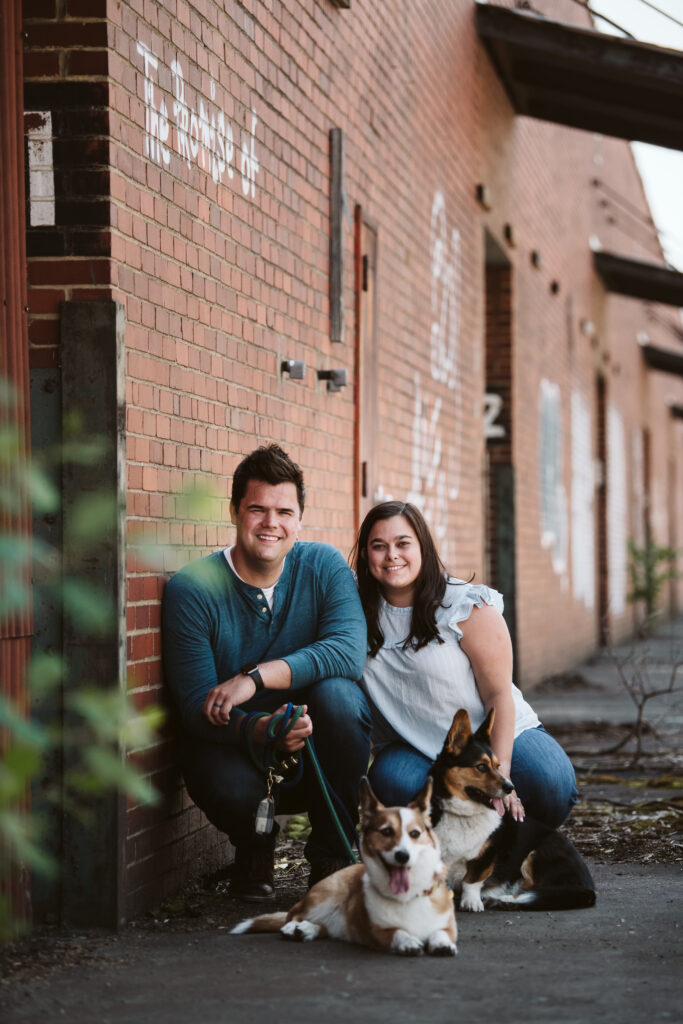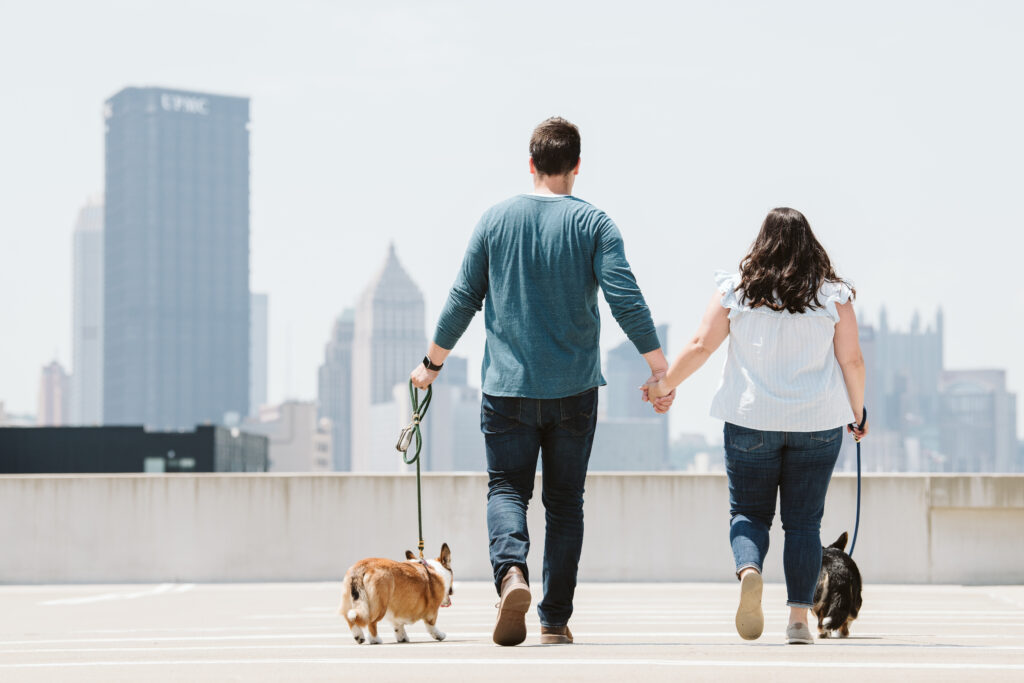 Color Park and surrounding area
A fun location that is great for branding, seniors and families. The color park area offers a variety of backdrops from street art, a cobblestone street, colorful warehouses and a scenic view of Downtown Pittsburgh.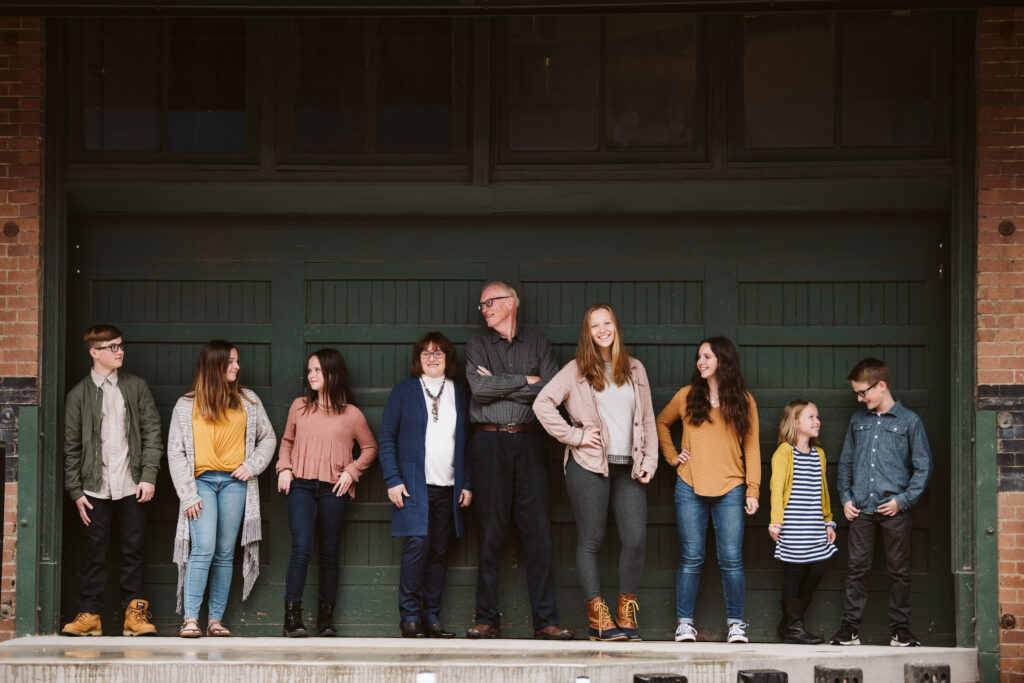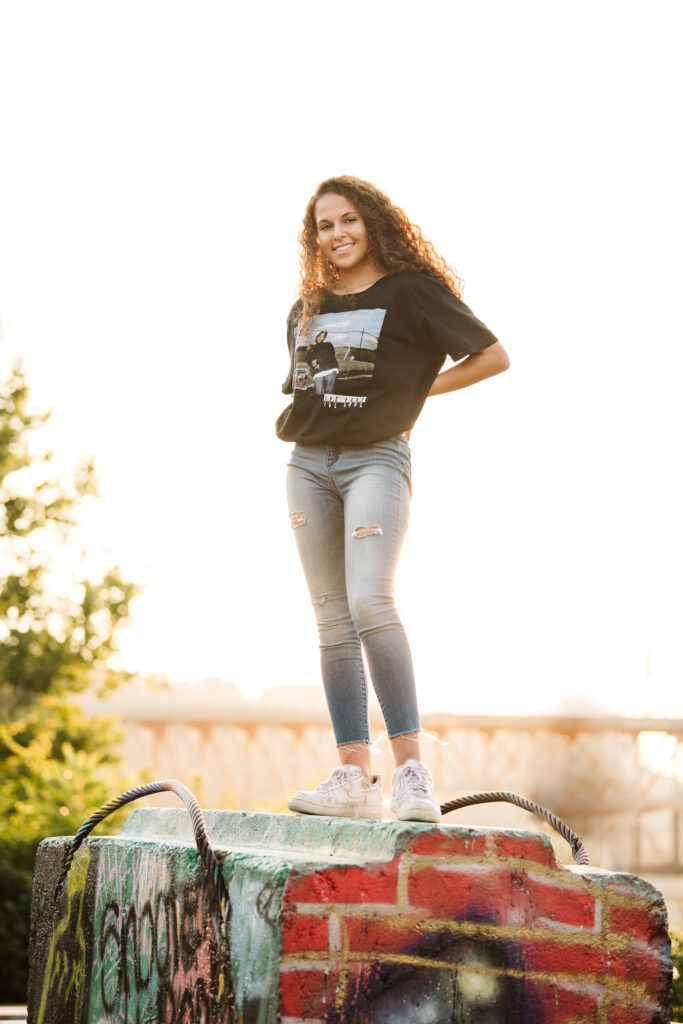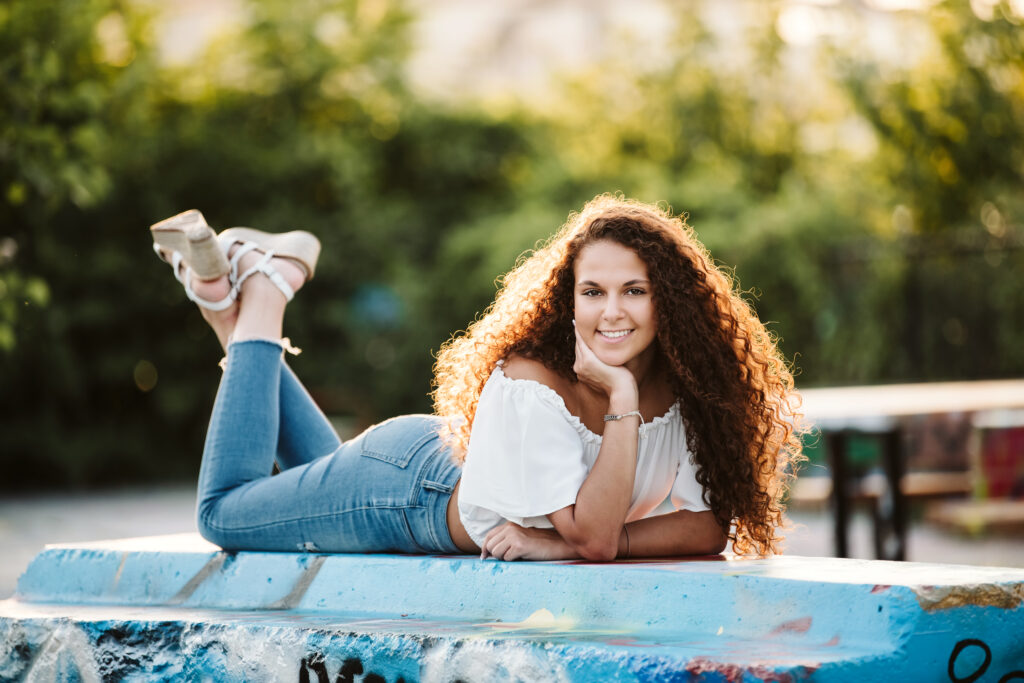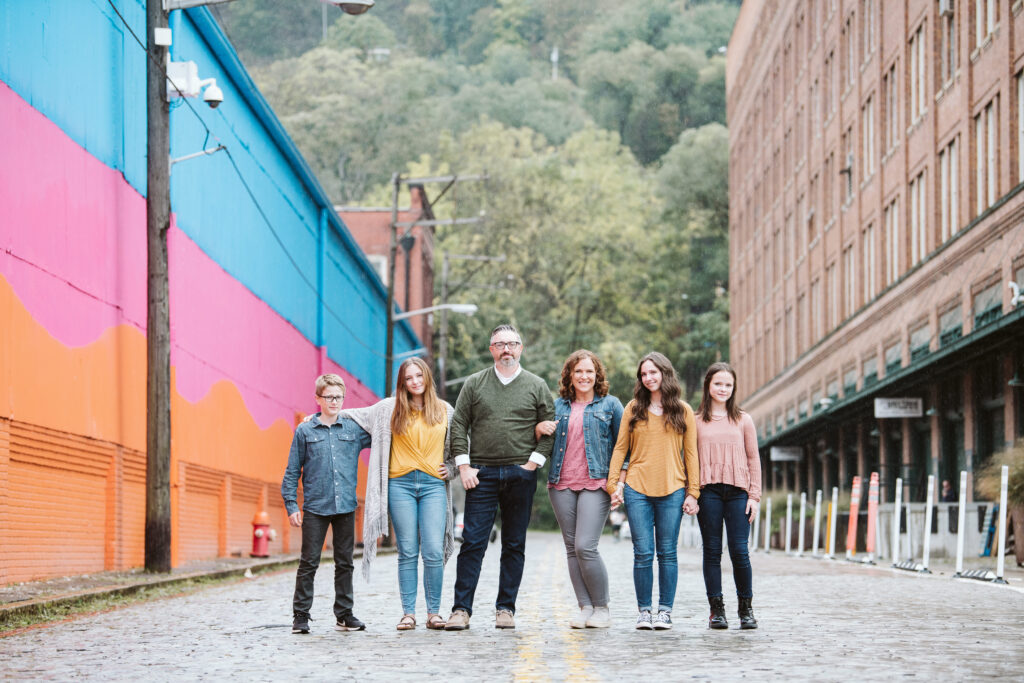 Wooded Area
Or maybe you would be interested in a wooded field? The leaves diffuse the sunlight in a really interesting way, that enables your photos to be set apart from the rest of the standard sessions. The golden hour is a great to schedule a portrait session in a wooded area.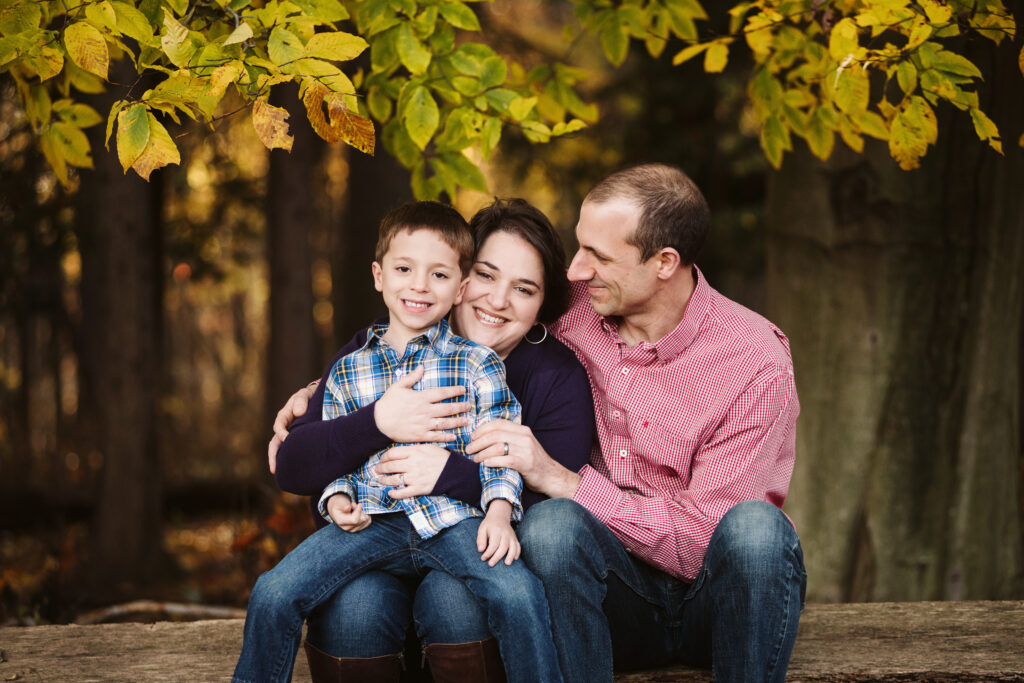 Small Town
This location is perfect because it is nearby for many in the South Hills, and contains many unique photo spots. It features small town aspects, such as brick walls, coffee shops, and picturesque shops. It is ideal for those who are hoping for unique senior portraits, personal branding and family sessions. The iconic white walls of Mt. Lebanon provide for a crisp and clean, yet artsy photo location.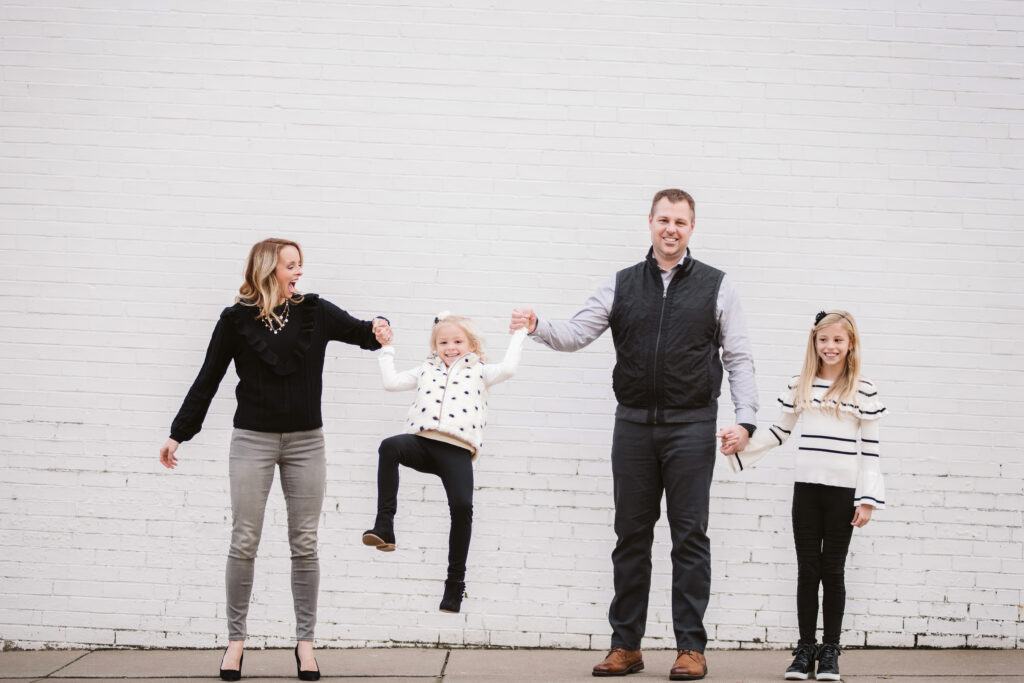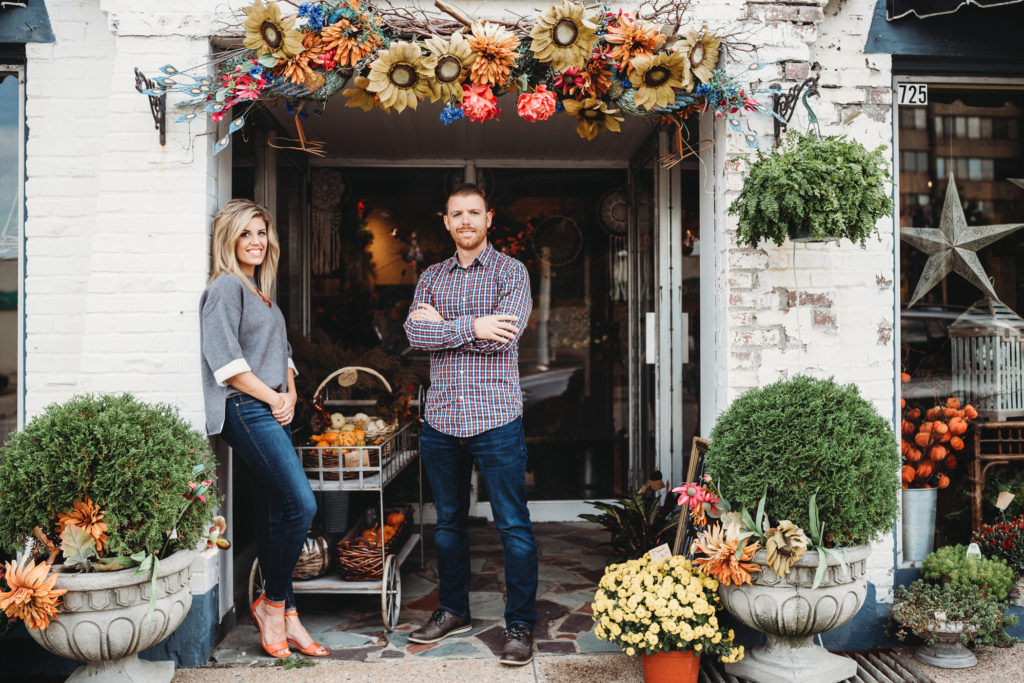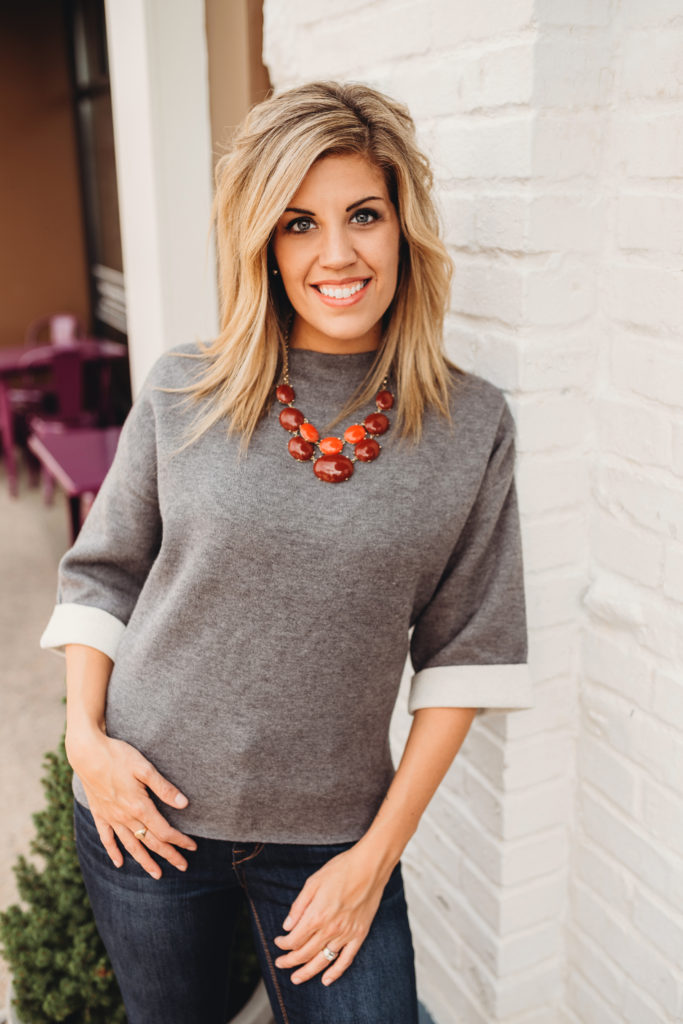 Ready to document your story? Please get in touch today!