How did you and your spouse meet?
We both attended Wheeling Jesuit University and met when we had the same undergraduate class.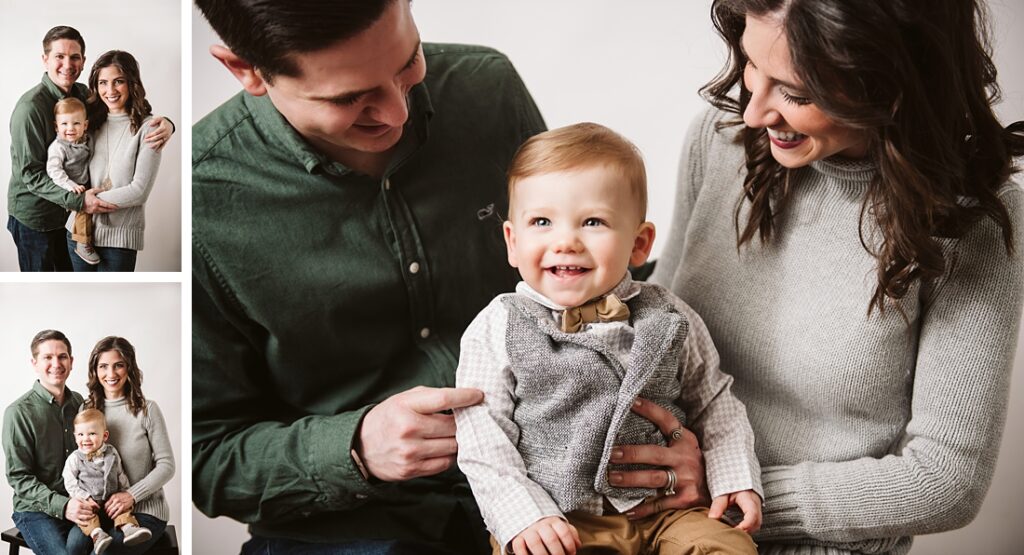 What do you enjoy about living in the Pittsburgh area?
We love the opportunities that this city has to offer; from employment opportunities to fun weekend activities, Pittsburgh has so many opportunities with wonderful memories to be created.
In your opinion, what baby items do you think are essential?
Ubbi diaper trash can, Zen swaddle and sleep sack, white noise machine (in room and portable for the car)

What are your baby's favorite book(s)?
His favorite book is "Where's Santa Claus?"
What are your baby's favorite food(s)?
Our baby's favorite food are blueberries.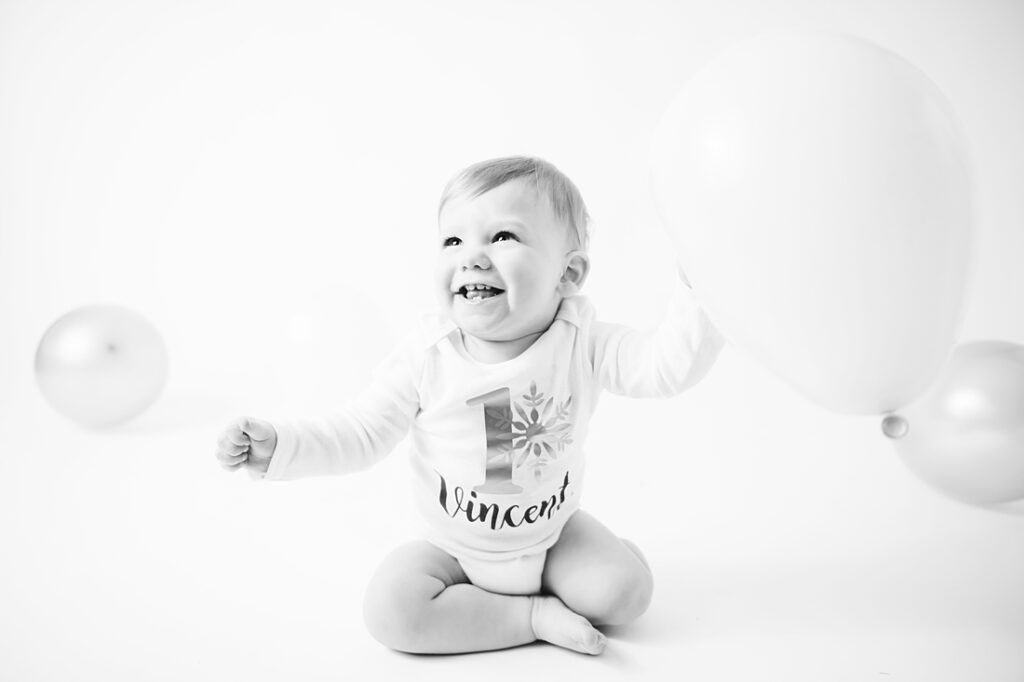 What are your baby's favorite toys?
Our baby loves to play with cars.
How did you celebrate your child's birthday? Location, number of guests, theme, food, cake, highlights
We celebrated a winter one-derland at the Cabin at Avonworth Community park with 35 of our close friends and family. Some special food items included powdered donut holes as "snowballs," punch as "glacier juice," and white chocolate popcorn as "snowflakes." The cake was from A Sweet Morsel.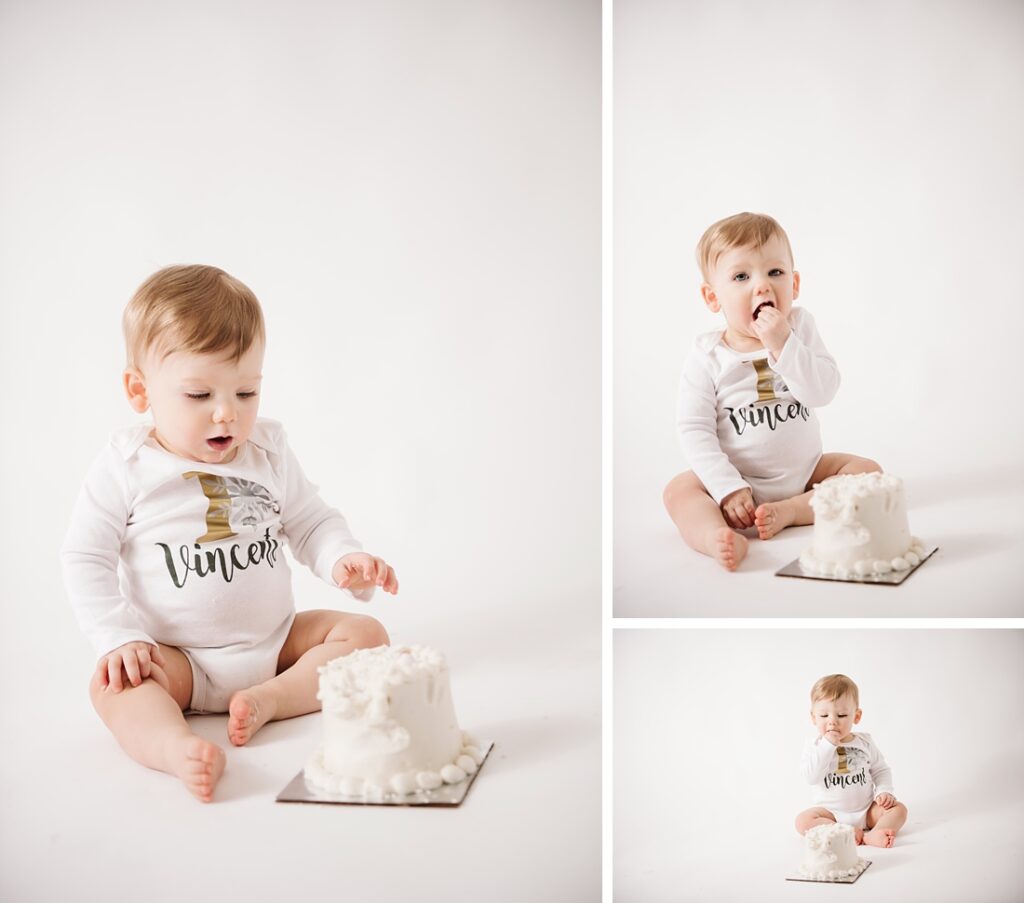 How did you chose Laura Mares Photography?
We found Laura through an online search and we are so happy that we did!
What is your favorite photo from your child's 1st birthday photo session?
We love them all! If I had to pick, I'd chose the ones with the "one" banner in the background since that's the reason for the celebration!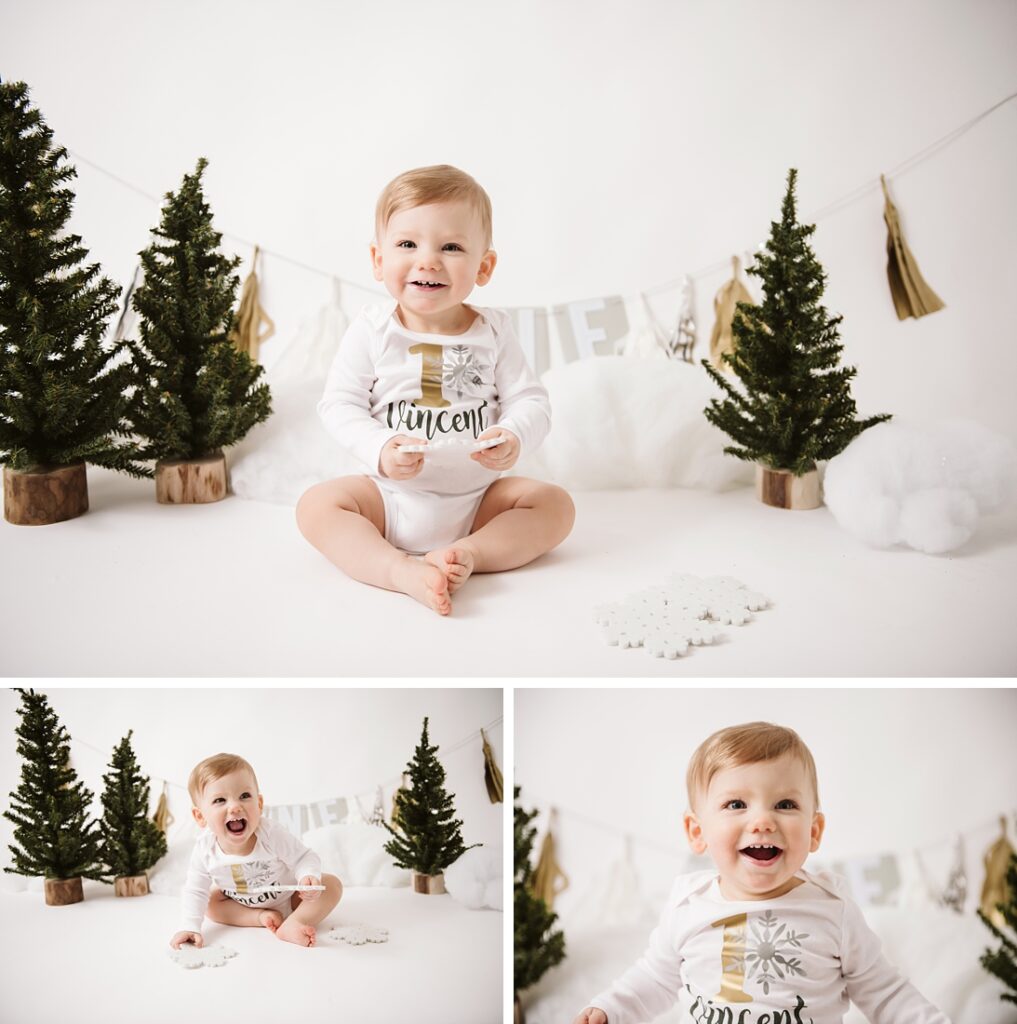 Would you like to include any other fun facts?
There's yogurt melts on the smash cake so that he would touch it!
If any of your personal items were used during the portrait session, where were they from? Target, Pottery Barn, Etsy, etc.
cake stand: Pier One
onesie: Etsy
"one" banner: made with parts from Party City
other items were from our personal holiday decor