The biggest compliment I ever receive is when a family contacts me to book another photo session. It's an honor to work with repeat customers and I treasure when clients become friends. I'm excited to introduce you to another amazing Pittsburgh family!
How did you and your spouse meet?
We were neighbors in Morgantown, WV. Let's go Mountaineers!
What do you enjoy about living in the Pittsburgh area?
We both grew up in WV and prefer a rural setting more often than not but enjoy that Pittsburgh offers easy access to pro sports teams, great restaurants, shopping, etc.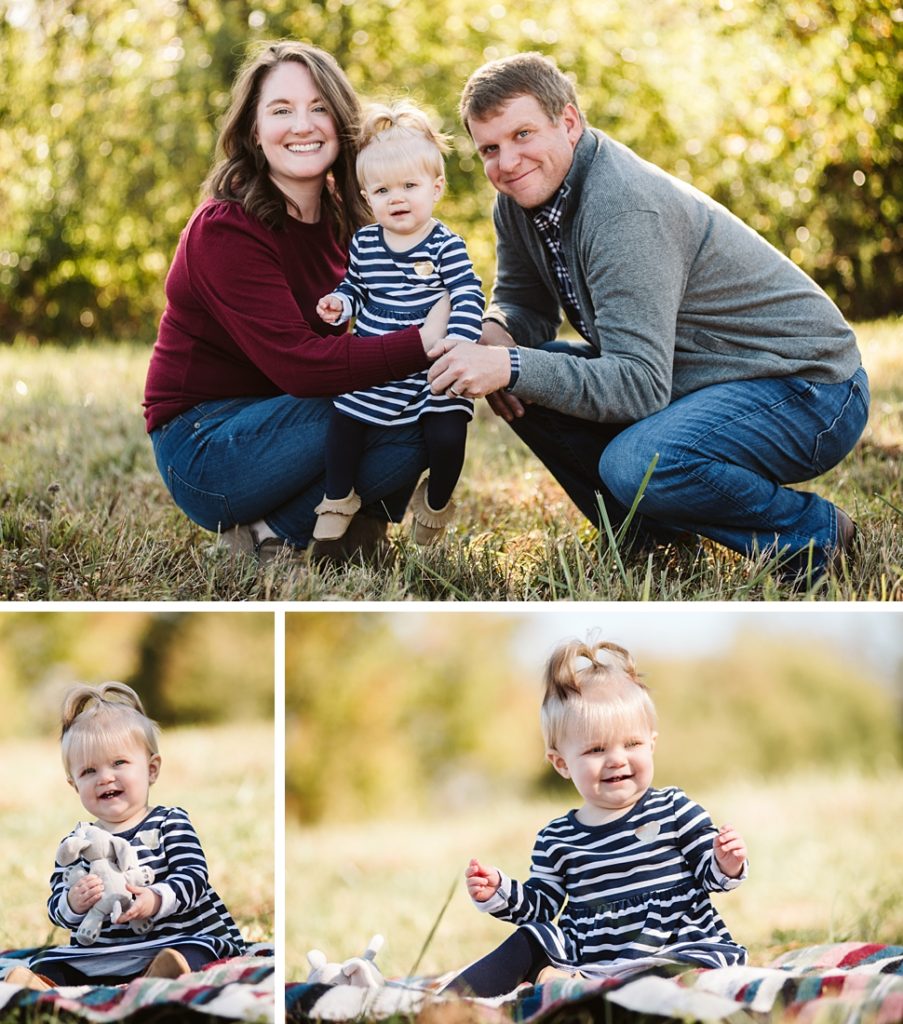 What are your baby's favorite books?
Currently she is obsessed with Little Blue Truck so we read it every day, sometimes more than once. She also loves any touch and feel or lift the flap books.
What are your baby's favorite foods?
She loves food in general but her favorites are probably fruits.
What are your baby's favorite toys?
Her walkers, my pal Violet and whacky ball game.

What song or movie title best describes your experience as a mom?
I really love Thomas Rhett's "Remember You Young" although sometimes I have to change it so I don't start crying when I'm driving! I love watching her grow up but sometimes I wish she could stay little forever.
How did you celebrate your child's birthday?
We had a "One is Fun" birthday party at our house with about 20 people. We had cupcakes and a smash cake for her. She REALLY enjoyed her cake and it was everywhere. We actually had to take it away from her or she would have eaten the whole thing in one sitting! I wouldn't have blamed her though…she gets her sweet tooth honestly 🙂

How did you chose Laura Mares Photography?
We loved our newborn lifestyle session that Laura did so we knew she would get some great shots for this one too.
What is your favorite photo from your child's 1st birthday photo session?
My favorite is the one where Zach is holding her and she is smiling…more like laughing. They are two peas in a pod and I love it.
If any of your personal items were used during the portrait session, where were they from?
Her elephant is from Target.