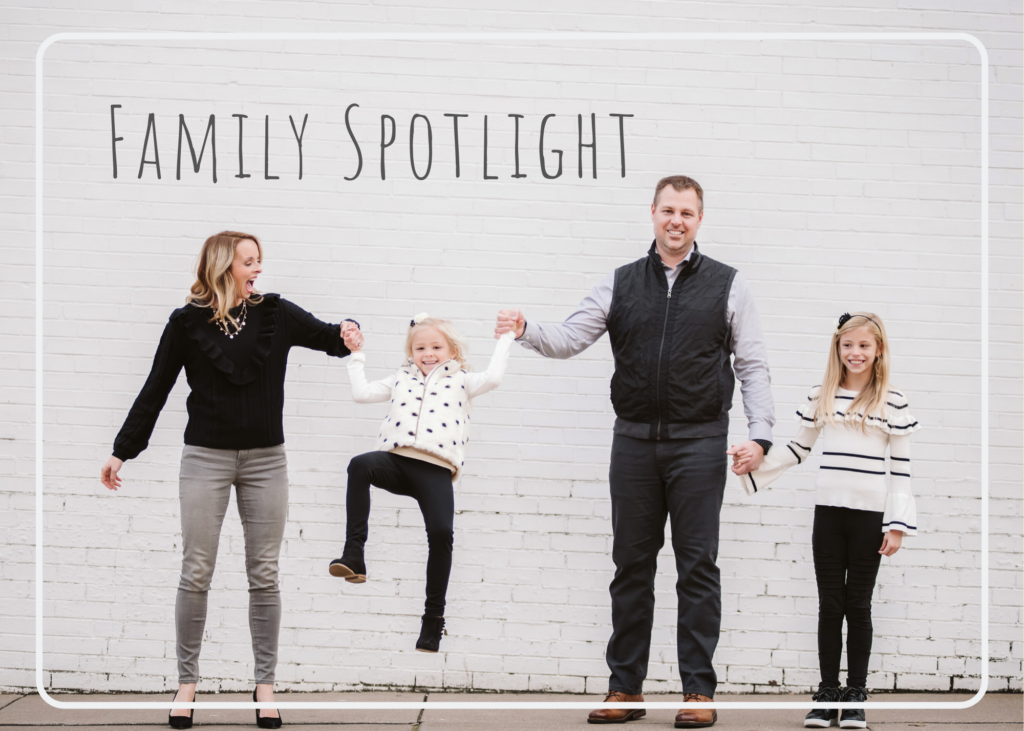 To be honest, some families are easier to photograph than others. Although toddlers are adorable, they aren't always agreeable! Even though I'm almost always up for a challenge, it was a treat to photograph this family with two "big" girls who really enjoyed having their photos taken and even came up with different ideas for unique photographs! The icing on the cake was realizing these loving parents were also up for any of my off the wall suggestions! I hope you enjoy reading this interview and viewing highlights from their urban family portrait session.
How did you and your spouse meet?
We met our senior year of college while attending The Ohio State University.
What do you enjoy about living in the Pittsburgh area?
Ketih and I were both born and raised in Ohio. We moved to Pittsburgh 10 years ago for Keith's job. We were newly married and thought it would be a fun adventure for maybe 5 years max. But we have grown to love the area and the have made so many wonderful friends. Downtown has so much to offer in terms of museums and events for our family. Outside the city there are fun little gems like Kennywood, Hidden Valley and Ohiopyle. And we love the South Hills and our school district.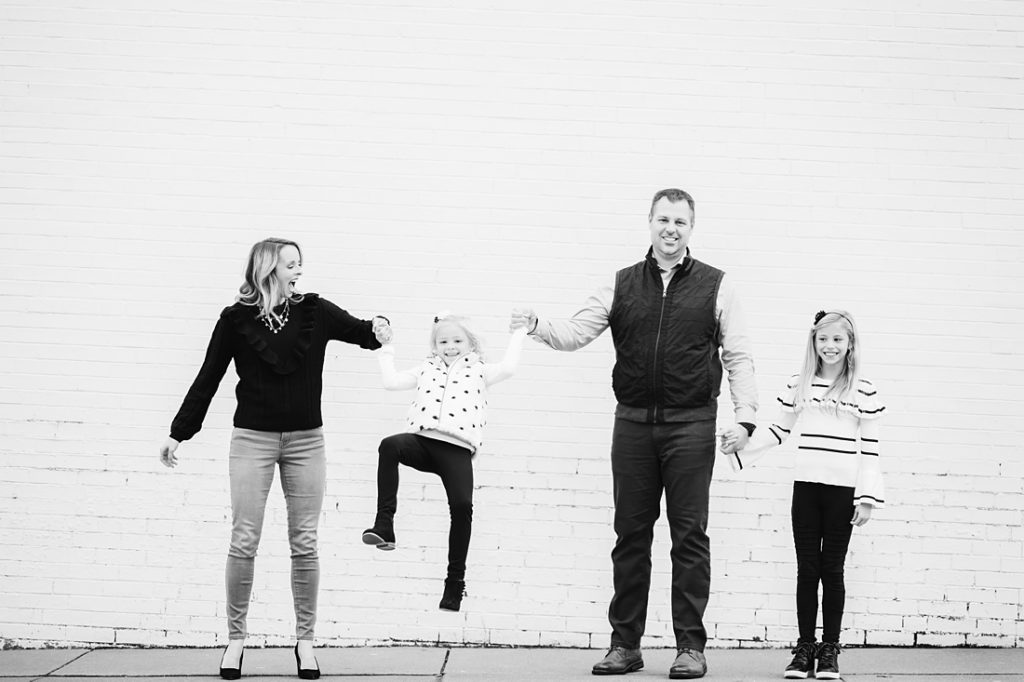 Write 3 adjectives that describe your family.
Our family is adventurous, kind and fun.
Describe your children.
Peyton is very sweet and imaginative. She loves all things puppies, unicorns, Paris, pink and glitter. Emery has a big personality with an even bigger heart. She has a very fun, lovable and contagious spirit. She loves pandas and making new friends.

What are your family's favorite things to do in and around Pittsburgh?
We're an active family. Our girls are involved in many USC sports such as soccer, cheerleading, softball and lacrosse. Both girsl have been taking gymnastics at Gymkhana since they were little. We recently started skiing as a family and we're looking forward to spending our weekends during the Winter at Hidden Valley. And in the summer you can find us at the pool or golf course.
What is your family's favorite restaurant?
Our family's favorite restaurant is Someone Else's Bar in Castle Shannon. The owner is so nice to our family. Our girls love the fun decor, candy dishes on the table, fun soap in the bathroom, and the quirky back patio. Plus, the food is delicious!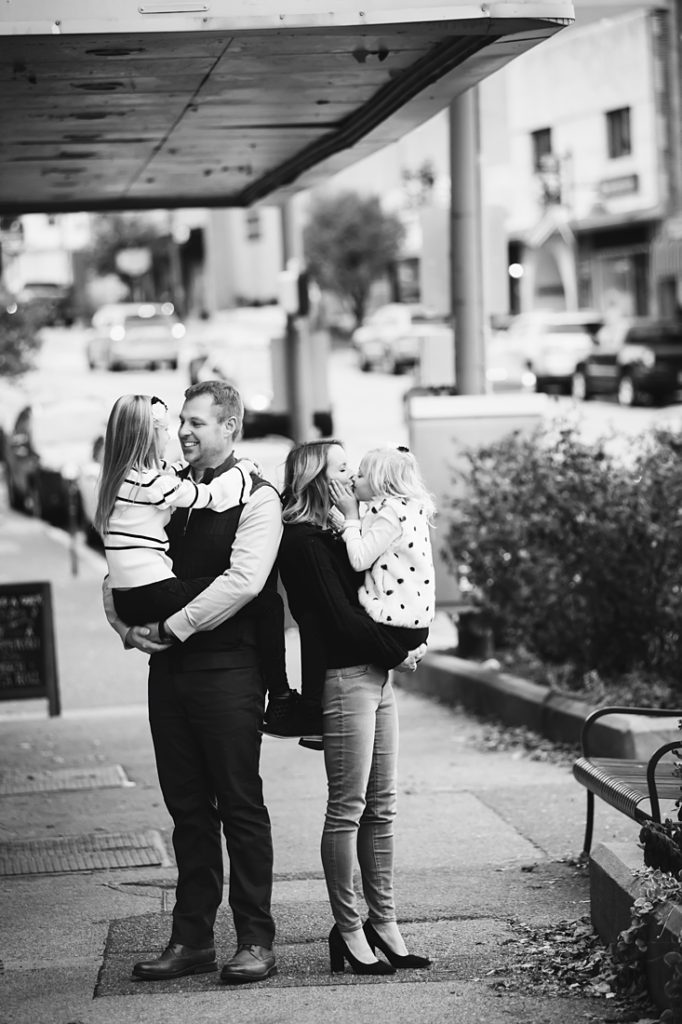 What is your family's favorite meal to cook at home?
We love sweet treats so we're typically baking cookies or pies together. Everyone requests my cherry pie for family gatherings!
Ingredients
2 cans of Oregon Red Tart Cherries (whole pitted in water)
3/4 cups white sugar
1/3 cup all-purpose flour
1/8 teaspoon salt
2 tablespoons butter
1/4 teaspoon almond extract
1/4 teaspoon red food color (optional)
Directions
Preheat over to 375 degrees. Make pastry for pie crust or use store bought.
Drain cherries, reserving 1 cup liquid.
In a saucepan combine sugar, flour and salt. Stir in cherry liquid and bring to a boil, stirring often. Reduce heat and simmer for 5 minutes. Mixture will thicken.
When mixture is thickened, add butter, almond extract, food coloring and cherries. Cover and refrigerate.
On a lightly covered surface, roll out half the pastry into an 11 inch circle. Put into 9 inch pie dish. Roll other half of pastry into another 11 inch circle. With a knife, cut eight 1/2 inch strips.
Pour cooled cherry filling into pie dish. Place pastry strips horizontally, then vertically, across the top of the pie and lightly brush with egg yolk, milk or butter. You can sprinkle with sugar.
Bake for about 50 minutes until crust is golden.
How did you decide to schedule a family session with Laura Mares Photography?
I found Laura using a hashtag search on Instagram. I thought her work was beautiful and I was excited to see lived in the South Hills.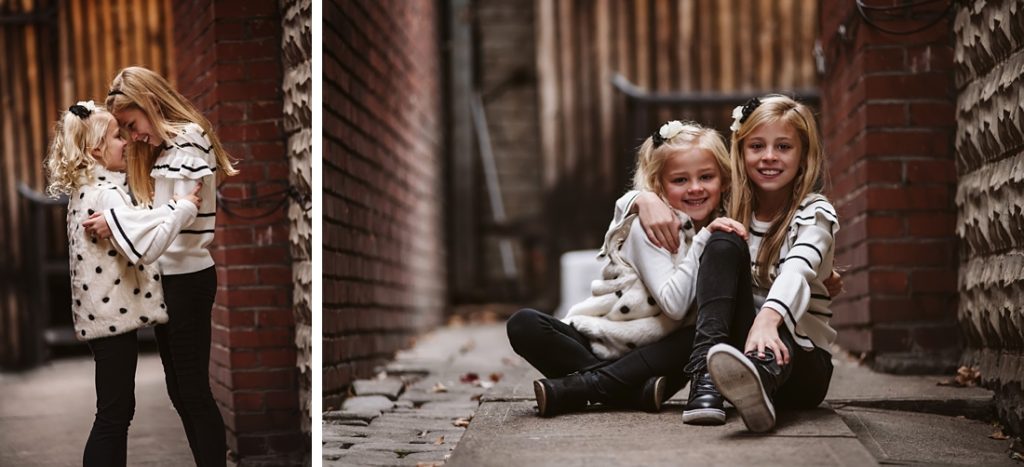 How did you prepare for your family photo session?
It's always stressful trying to plan the outfits. I knew the location was going to be a city vibe (alleys, brick walls, etc.) since we've taken plenty of fall portraits in a rural setting. So that helped navigate our attire. I love classic and clean styles. I decided to go with a neutral color palette of black, white and gray with a careful mixture of patterns and materials. I also wanted to make sure we were comfortable and just felt like our normal ourselves.
What is your favorite portrait from your family session?
It's hard to pick one! I love the portrait of us walking and laughing in the alley. It's a more candid shot, but I feel it really captures this wonderful chapter in our lives.