A drippy sunset with the perfect blend of peach, red and yellow is hard to find–but after many years of professional sunset searching, I've discovered some of the most beautiful sunset locations in Pittsburgh.
So, Pittsburgh Seniors, get ready for all the best kept secrets on where to go for perfect sunsets during your senior photo session.
Whether you like urban or natural locations, there's a plethora of locations for you to choose from.
Without further ado, here's my comprehensive list of best places for senior sunset pictures in Pittsburgh.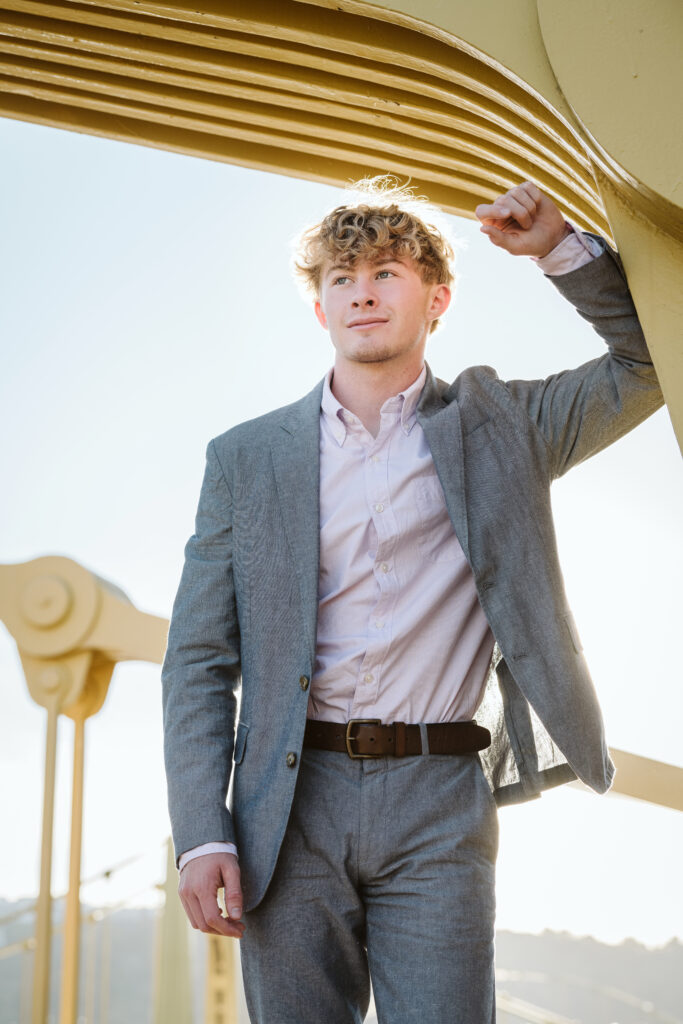 South Hills Rustic Field
This is one of my most popular sunset locations, as it's perfect for all seniors who want a natural, bohemian aura to their photo collection. The sunsets at this field are incredibly warm during the summer and fall, and cast a beautiful glow over your profile. This location is a low-stress, secluded spot where the whole space will most likely be completely empty for our use! Another reason that I love this location is that it's great for some epic dancing pictures! One senior, a dancer now at UPenn, danced barefoot in the sunset in a rustic south hills field–is there anything cooler??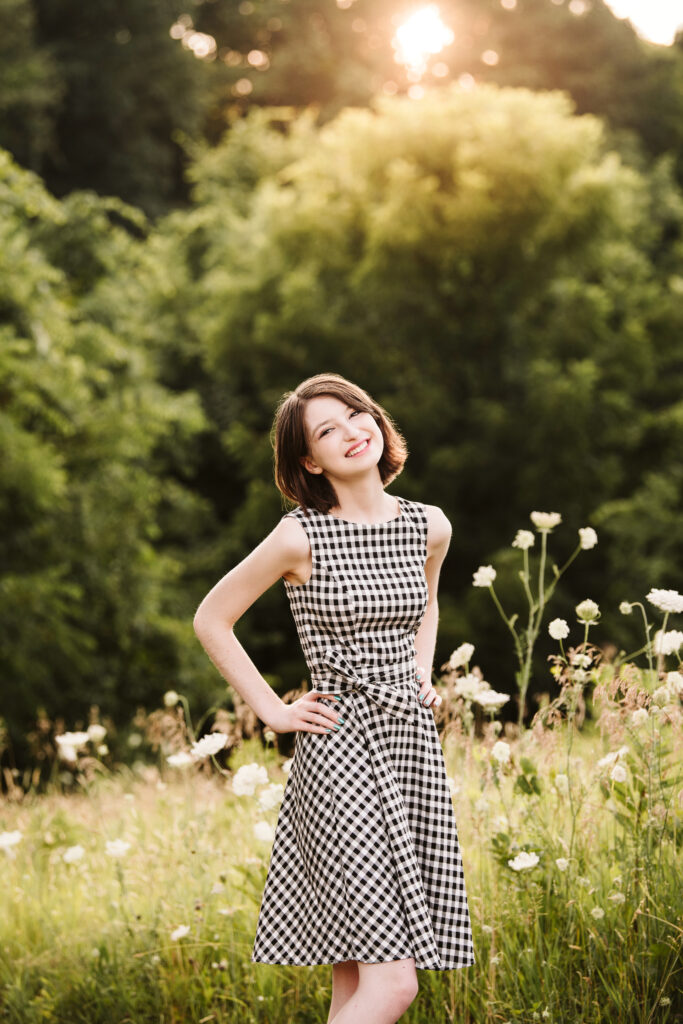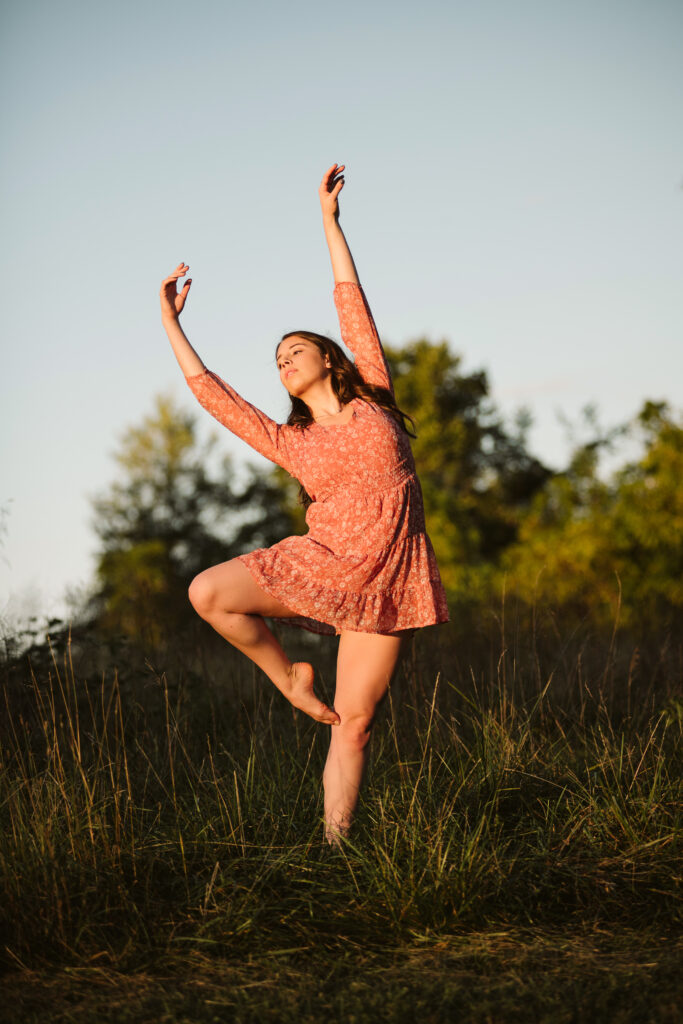 Mellon Park
Mellon Park is a great location for seniors who love European design, gardens and architectural elements. The large fountain is a great spot for sunset photos, and there are a few other cute spots that filter the sunlight beautifully and look great during sunsets. The lush gardens look beautiful, and the old stones are also a great spot for pictures. Strolling along the cobblestone walkways, the gorgeous sunsets will filter through your portrait and the results will be drop-dead gorgeous.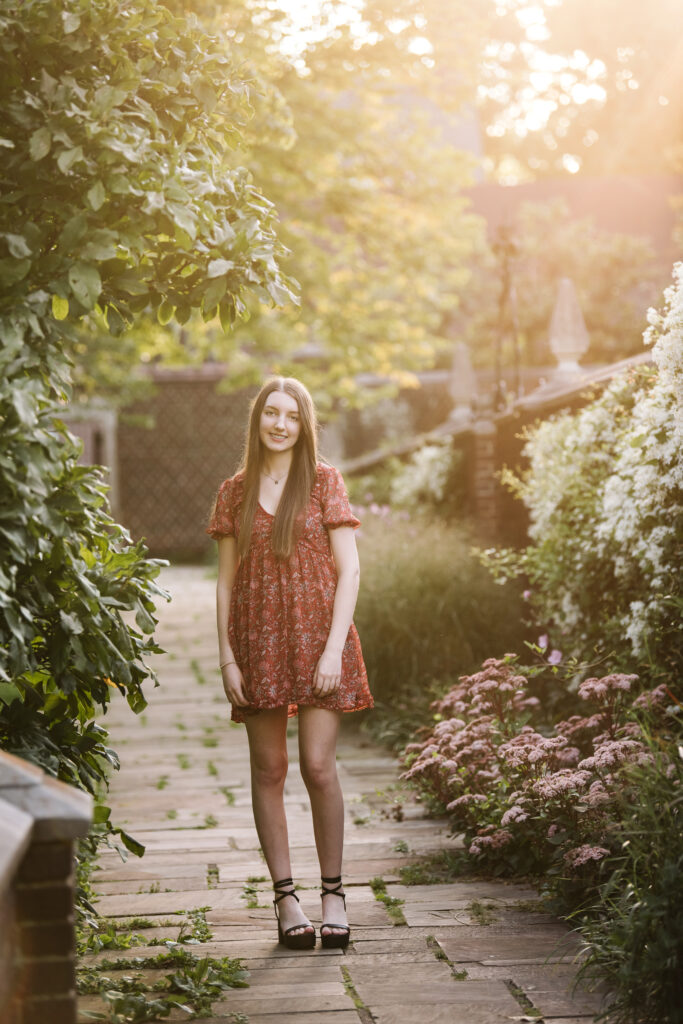 North Park Lake
North Park Lake is a beautiful space where the sunsets reflect on the water. I love experiencing sunset at this location because it's such a beautiful outdoor space that is incredibly peaceful. Chirping crickets and beautiful skies, this location has it all! I love when seniors play in the water and even splash a bit! The sunset lights up the water droplets and it creates some really beautiful images. This is a great spot for the outdoorsy senior who isn't afraid to get wet 🙂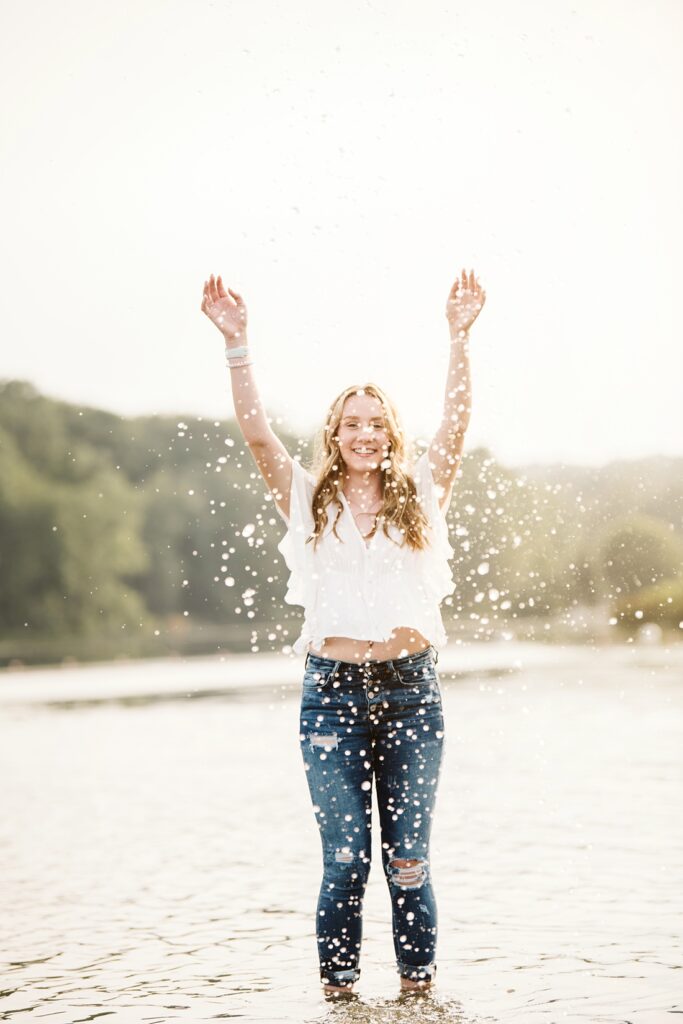 Color Park
Color park is another great spot in Pittsburgh with a killer golden hour. The graffiti and street art is super colorful, and looks great under the sun's golden glow. This spot is perfect for some gorgeous back-lit photos and the location as a whole has some beautiful sunsets.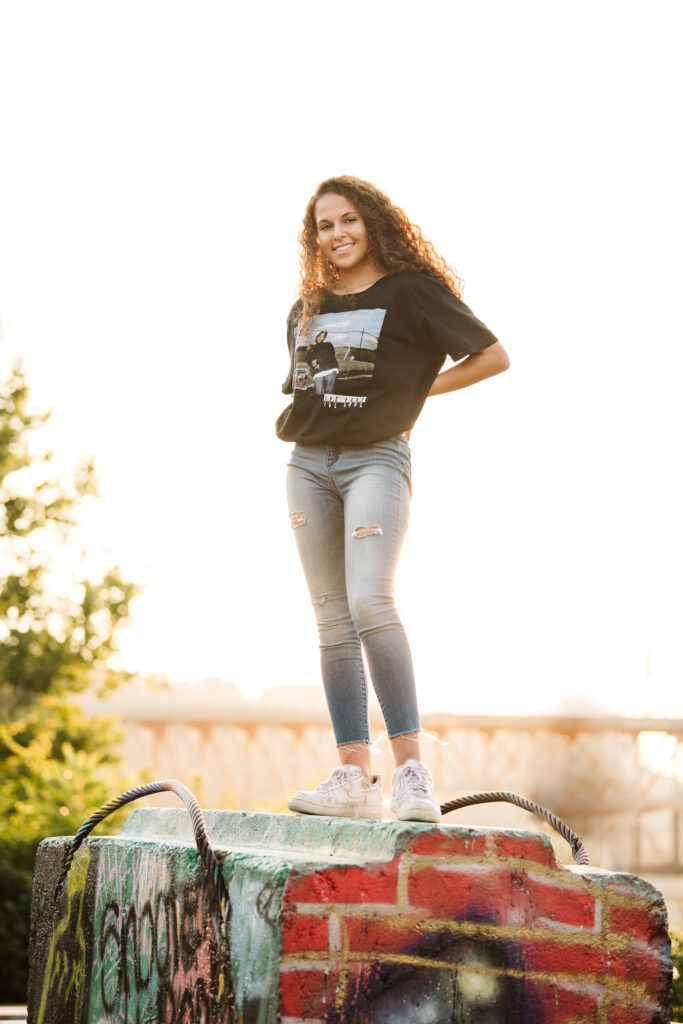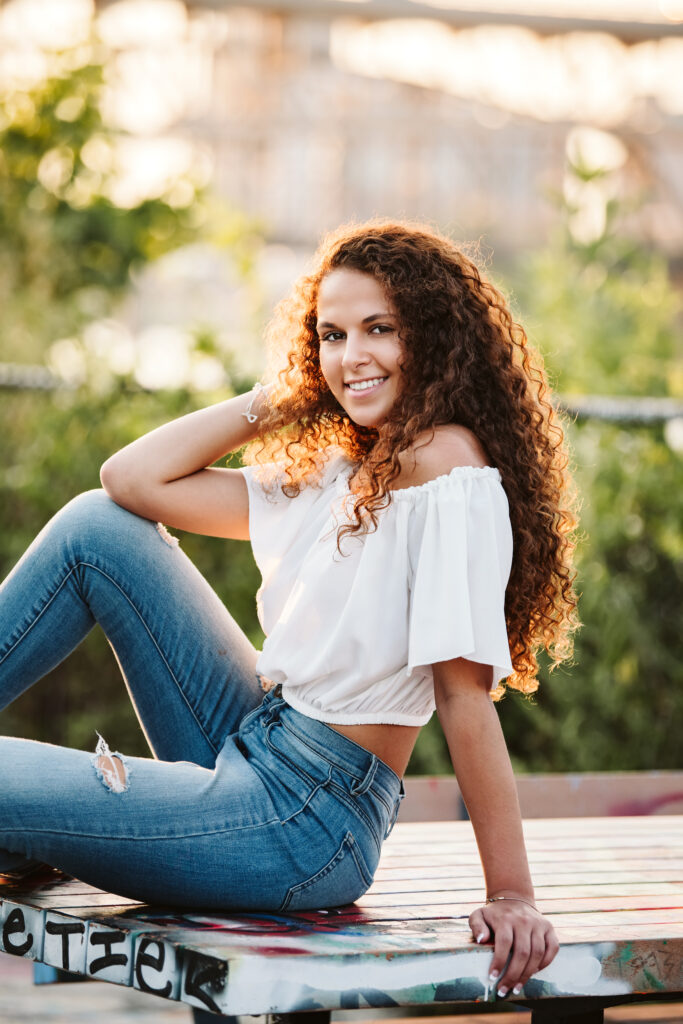 West End Overlook + Mount Washington
West End Overlook and Mount Washington are some more spectacular locations for seniors who want a more edgy and urban vibe to their photos. There's a couple Pittsburgh spots that look great during sunset, and I recommend any location with a great skyline view. The warm sun glows on the Pittsburgh view and the city just looks gorgeous. This is a great way to commemorate your home city and remember all the times you spent exploring the city! These urban sunsets are truly breathtaking, and the golden hour glow is no joke!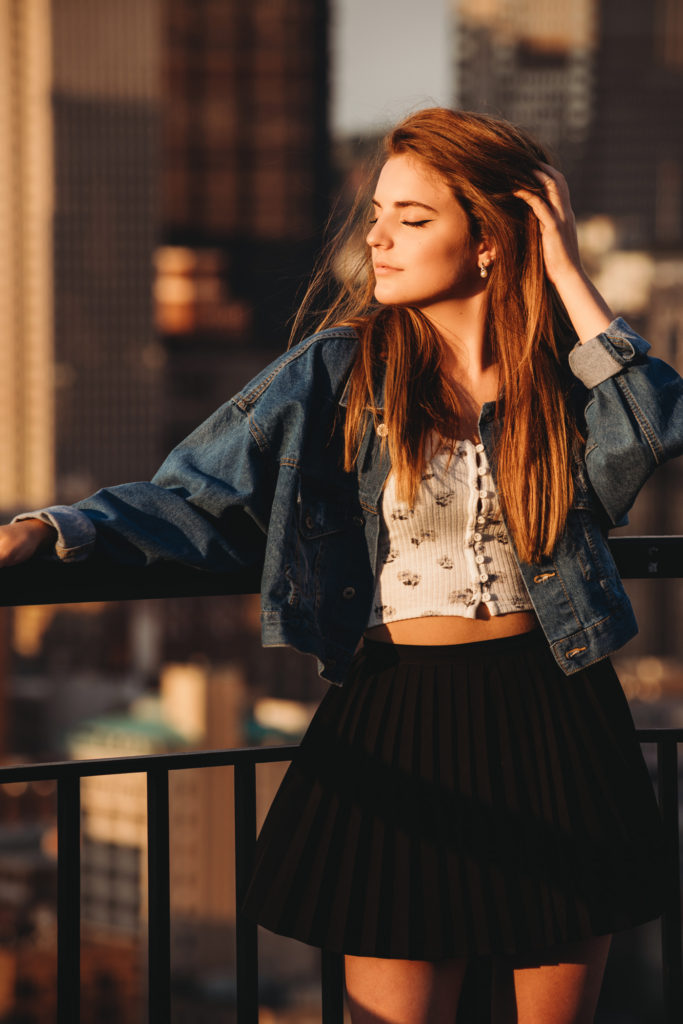 I hope that this list helps the seniors who really want to showcase a beautiful sunset in their senior pictures but aren't sure where to go! This list isn't exhaustive, and there are certainly more spots with great sunsets around Pittsburgh, but these locations house some of my favorites, and past clients' favorites. So, South Hills rustic fields, Mellon Park, North Park lake, West End Overlook + Mount Washington and Color park are by favorite spots!
Please get in touch if you are interested in inquiring about a session. You may also enjoy reading more articles on the blog.