The hazy warmth of morning sun, fresh white linens, and a recently swaddled baby in you and your partner's arms — this is a lifestyle newborn session! I just love the coziness of newborn lifestyle sessions. From the comfort of your own home, your new family can celebrate this special time with a photoshoot that documents this special time in your family's timeline. During those first 2-4 weeks of your baby's life, it's so important to take the time to pause and truly cherish this time of beautiful contentment in the midst of exhaustion.
As you begin to plan ahead for your newborn lifestyle session, it's important to get a bird's eye view of the entire process and what it looks like. In this blog, I outline the schedule that we follow at Laura Mares Photography, so you know what to expect (while you're expecting.)
1. Choose your photographer
The first step is to choose your newborn lifestyle photographer. You'll want to choose a photographer with a gallery of photos you admire, and a personality you can see your family getting along with. Personality plays a big factor, especially during newborn lifestyle sessions, because it's so important for the vibe to be a welcoming and calm to set a relaxing environment for both the newborn and the rest of your family. You want the photos to reflect real life at your home, and so you want family members to feel at ease and comfortable.
The next step is to book your session, making sure to choose the package size that best fits your needs. Decide how many photos you may want, as well as how much print credit. At Laura Mares Photography, you'll choose between a smaller package with 25 digital images and $100 print credit, and a larger package with 75+ digital images and a $200 print credit. It's important to book a newborn session to reserve a slot on the calendar, but we will schedule the exact date once your newborn arrives.
After you return home from the hospital, you'll want to schedule your newborn photoshoot. Aim to have the photo session when your baby is 2-4 weeks old. This is the perfect time, because it gives mom and baby ample time to recover. In addition, baby acne normally only flares up after this window, and babies are generally happy and sleepy around the 2-4 week time period.
When preparing your home, the most important thing is to scout for spots with the best sunlight. Think a kitchen with big windows, your entryway glass door, or a living room with a huge skylight. Look for those rooms with natural sunlight, and then target your cleaning and tidying for those spots. Keep in mind, it's okay to just light-clean these areas. You are still recovering from the hospital, and most clutter won't show up in photos anyway. Try to focus your cleaning on plastic bins, things left on the floor, and other objects that would stand out in the background of photos. The biggest takeaway: don't worry if your house isn't "instagramable," the most important thing is to just have lots of sunlight, and to have fun with your newborn and family! While it's great to diminish clutter, the focus should be on a low-stress, fun photoshoot that documents your newborn.
5. And….You're session ready!
Now that you've booked a session, scheduled a time, and prepared your home — you're ready for your newborn lifestyle session! Relax and enjoy the photoshoot. Lifestyle newborn sessions are all about celebrating the now.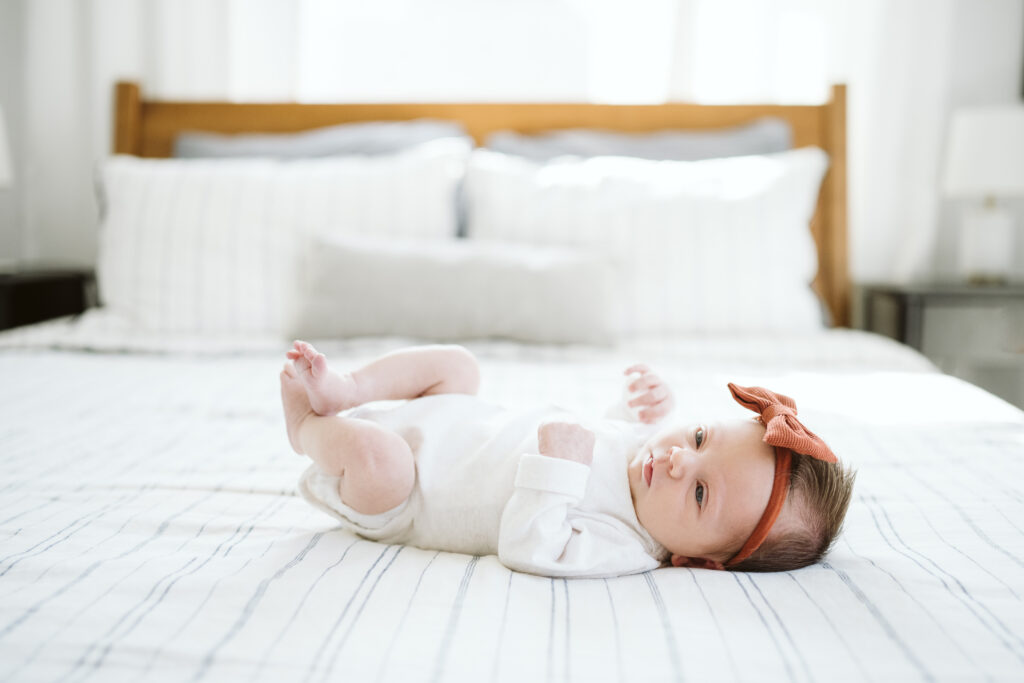 You will receive a viewing gallery 1 week after the session where you will mark your favorites. I will then do the final touches on your favorite images, and you'll receive a second link to the final gallery. From there, you can download, share, and print the heirloom portraits of your family and newborn. In addition, every lifestyle newborn package comes with print credit, so you can use that amount toward your printing needs.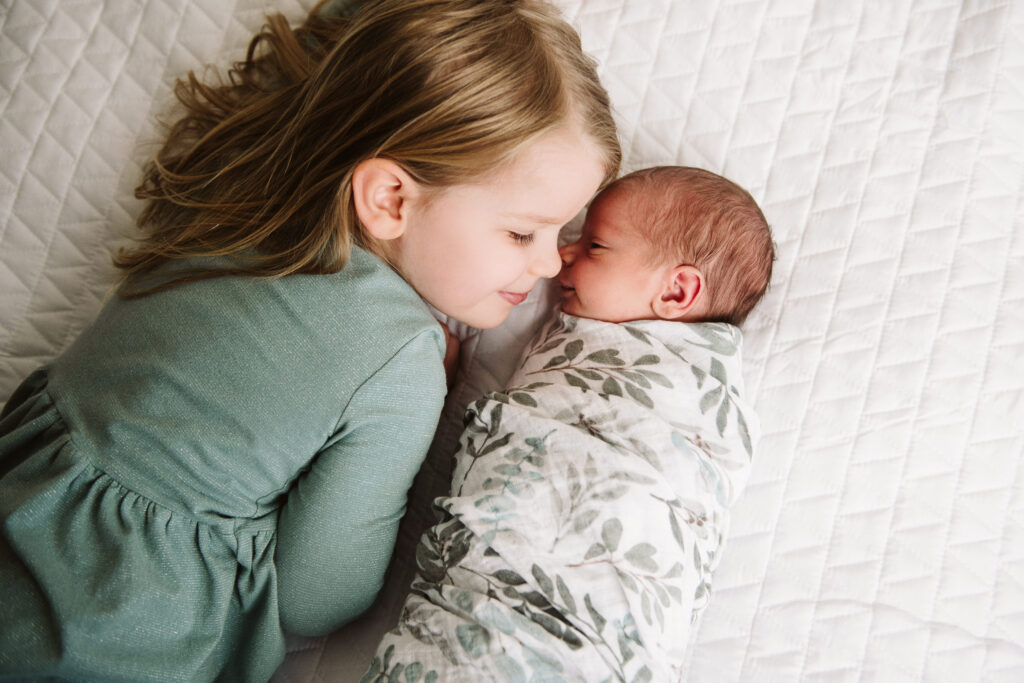 I hope this 6-step process detailing the photography schedule from click to delivery helped you get a better understanding of how newborn lifestyle sessions work, and what to expect. 
Ready to document your story?
Let's work together to create beautiful images that you can treasure for a lifetime!