At my newborn studio sessions, you can expect to have a fun and relaxed experience. When you enter my peaceful, little greenhouse home studio, you'll hear music streaming, smell lavender diffusing, and you are welcome to sip a cappuccino. We will focus on capturing beautiful portraits of your newborn baby, and we'll also have plenty of time to get to know each other!
At a recent newborn session, I had the chance to meet this super sweet couple. I loved hearing how they met! Although they lived only a couple minutes from each other, they said they never would have met if they hadn't been matched online. Since the first advertisement I heard for match.com, I've been so curious if my husband and I would have been matched! Once, I even tried to talk him into taking a survey to see if we would have matched online! I'm super impressed because this couple are already awesome parents and in my opinion a perfect match! 🙂
This year I changed the feel of my newborn studio sessions. My studio work is now more in alignment with my lifestyle work. I love authentic, simple and natural studio newborn sessions. I believe portraits should focus on capturing your newborn's natural movements, adorable details and unique personality.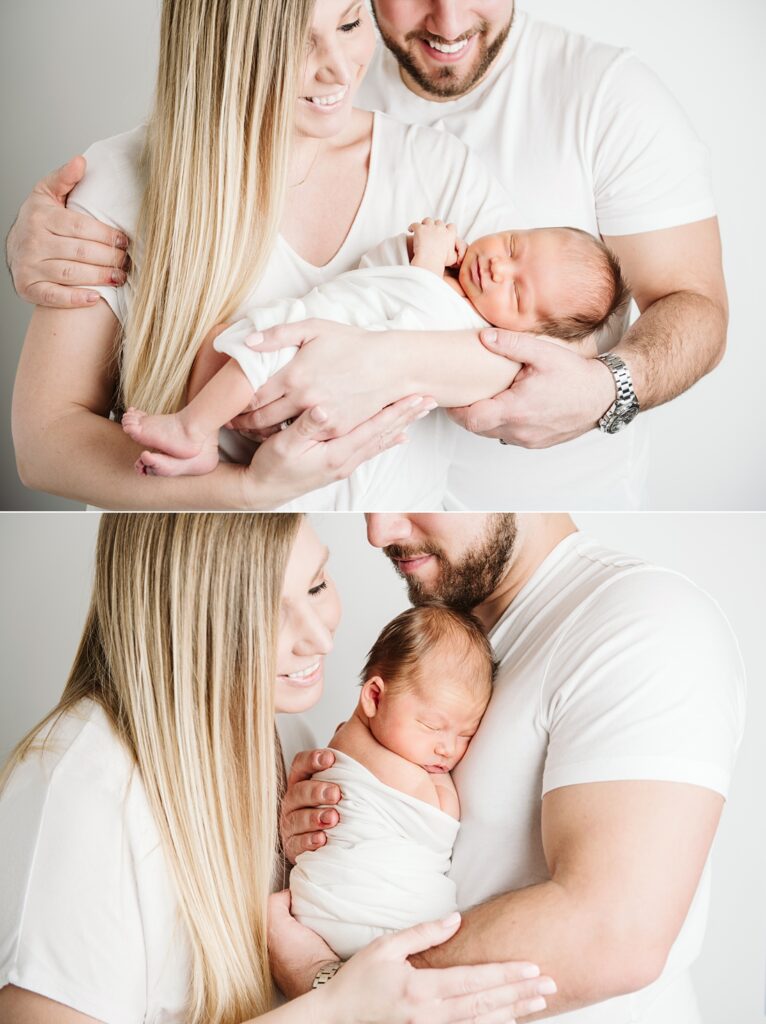 What was your baby's height and weight at birth?
8lb 11oz 20.5in
Describe how your life has changed once you brought home your newborn baby.
August has brought so much excitement to every day. Watching him grow and change week to week has been such a joy and we look forward to each new milestone.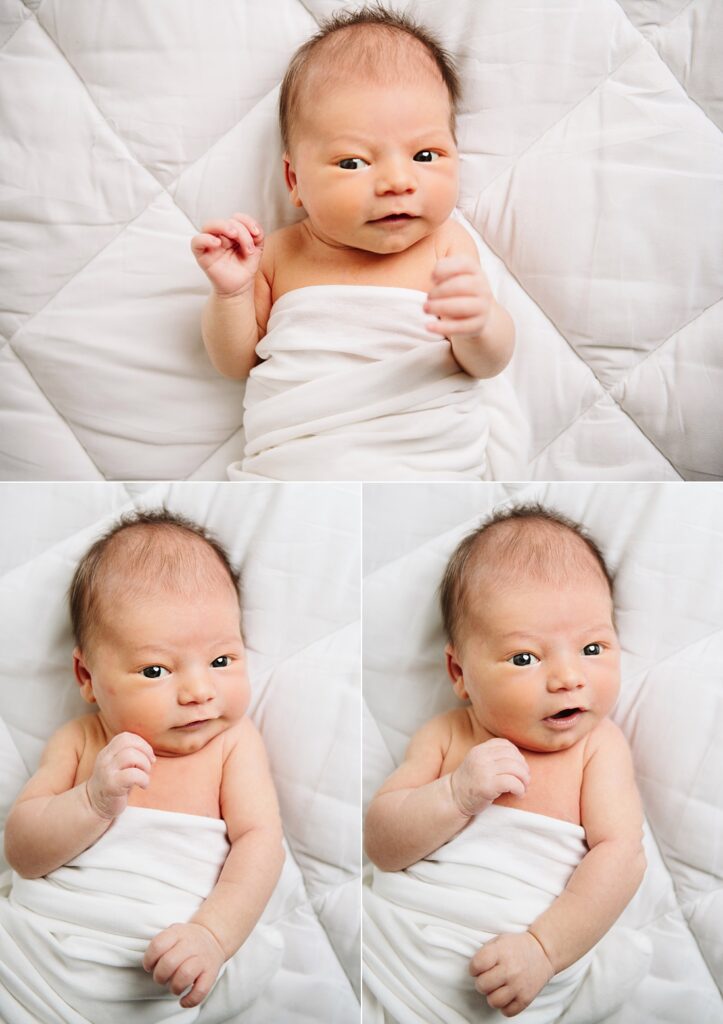 Tell me a little about your experience during the delivery.
We're very lucky to say our labor and delivery experience went smoothly and fairly fast. August was a healthy baby and we're so blessed.
Describe your newborn baby.
Being first time parents, we've heard so many stories and advice about the first few weeks being the toughest, but August has been a great baby! He nurses well and sleeps even better. He loves being swaddled and snuggling into my arms for naps. We just love him so much!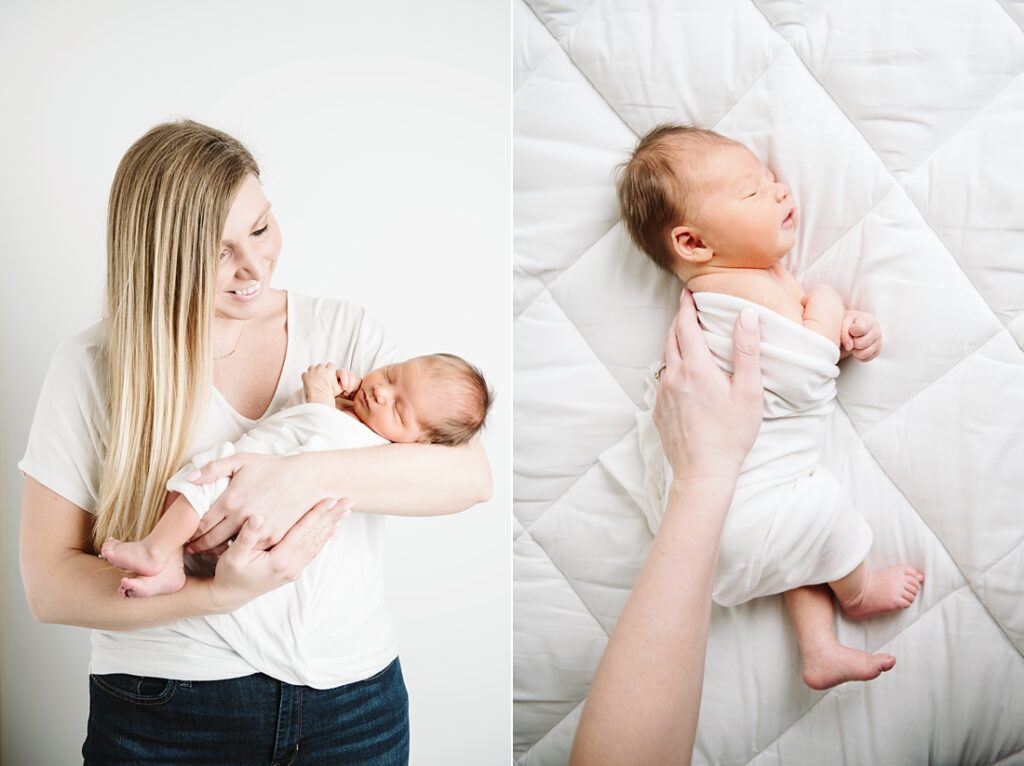 What do you enjoy about living in the Pittsburgh area?
My husband and I both grew up in the area and we really enjoy being within a one hour drive from our parents, aunts, uncles and cousins. It's so nice to have the help and support of family close to home and we know August will spend a lot of time growing up and sharing memories with his relatives.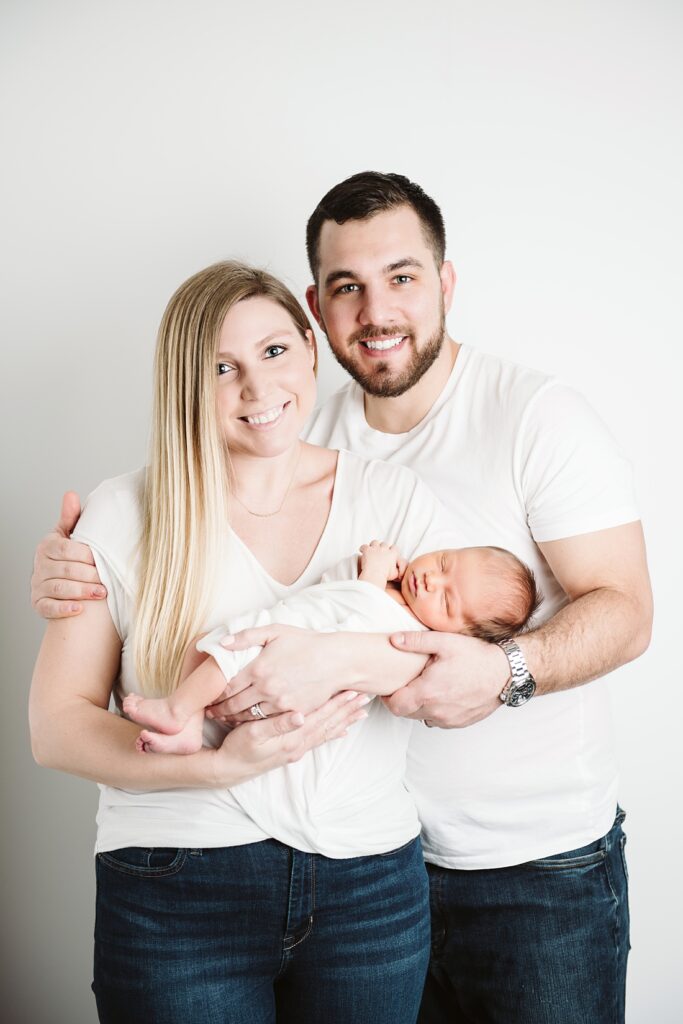 What are your family's favorite things to do in and around Pittsburgh?
We love spending time outside be it hiking the local park trails, exploring the local breweries, or taking in a Pirate game.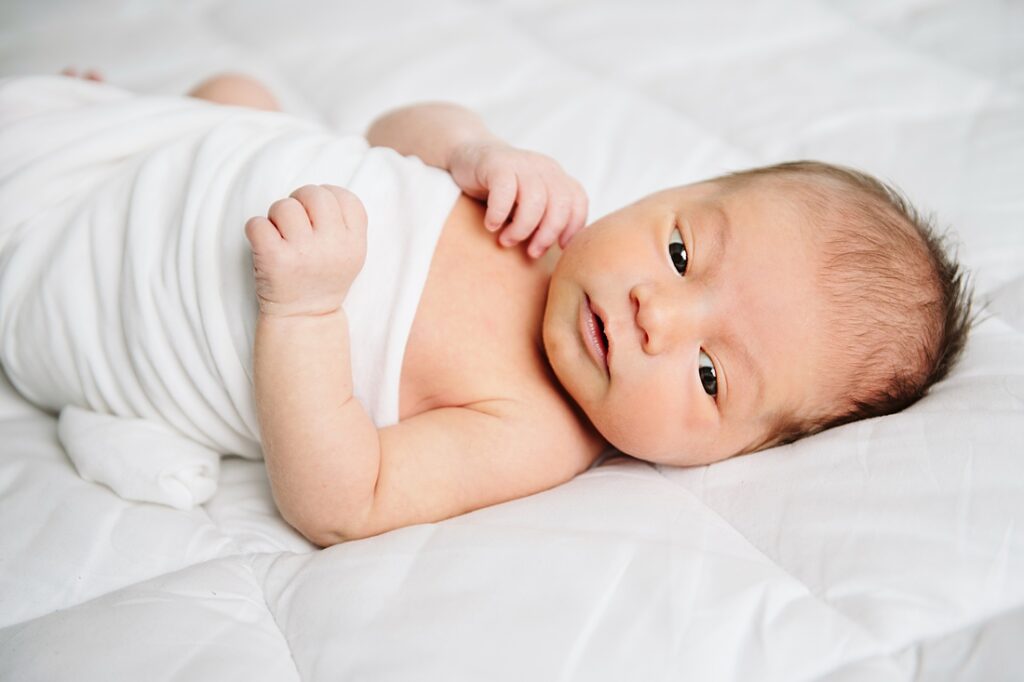 If you were stranded with your newborn what are the three things you'd hope to have with you?
Sound machine, diaper bag, and wine for mama!
How did you decide to schedule a newborn session with Laura Mares Photography?
I googled local newborn photography and came across Laura's site. He pictures looked amazing, her packages were affordable, and her sessions had the professional atmosphere we were looking for.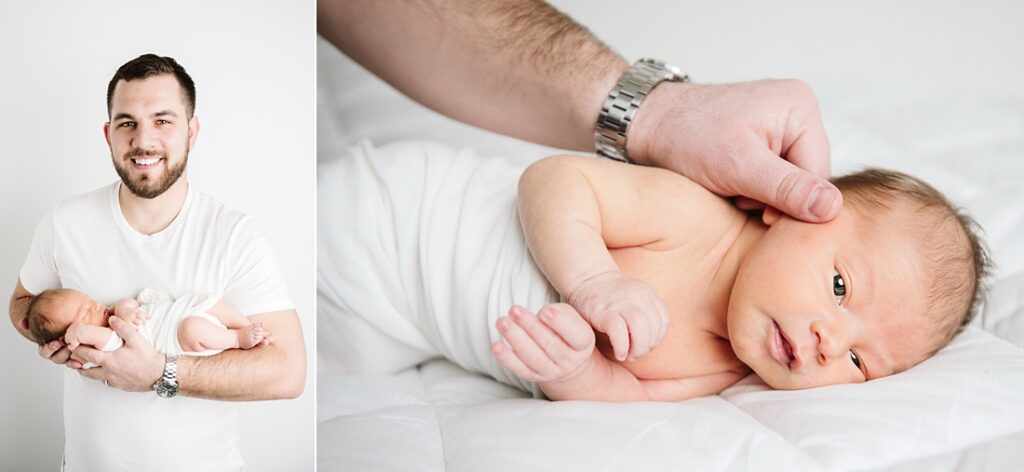 What was your favorite part of your newborn photo session?
Laura's patience! August had slept so well the night before that he was wide awake for the entirety of his session. Laura allowed us time to try all the ways we could think of to make him sleepy and get him to take a nap and never made us feel rushed or frustrated. She took her time and the pictures we got of our wide awake baby turned out beautiful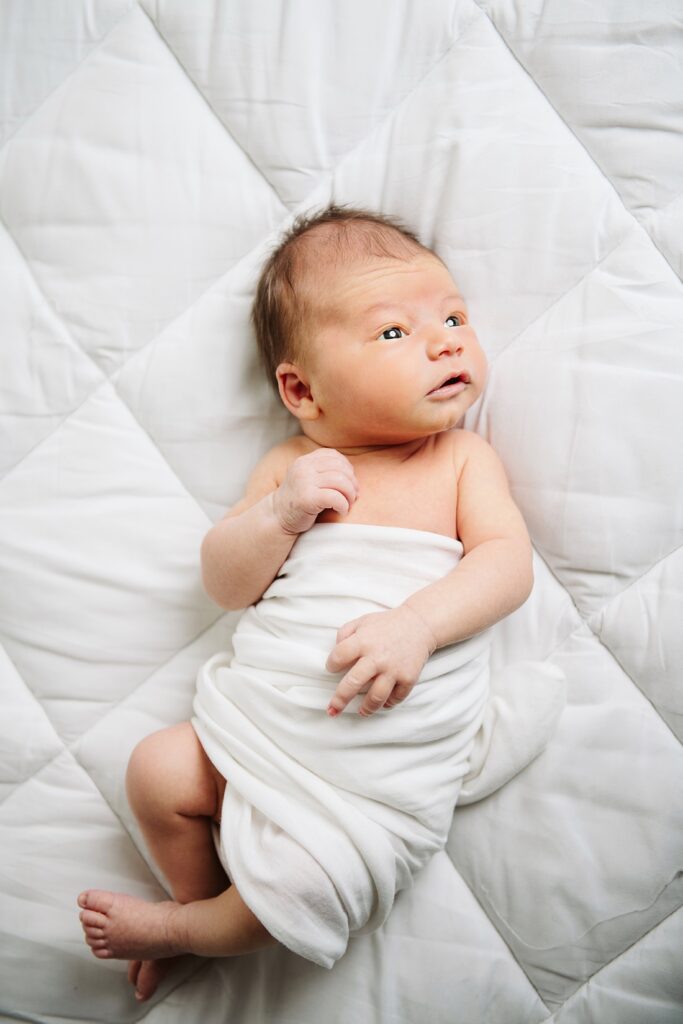 I'd love to meet you and photograph your newborn baby. Click here to book a newborn session.