Let Your Personality Shine Through Senior Portraits
Sadly, I find it's all too common that senior portraits tend to be viewed as a cookie cutter, one-size-fits-all experience. Part of my mission as a Pittsburgh senior photographer is to provide the best portraits that reflect different aspects of my client's personality! So, for this blog post, I'm detailing everything from locations, outfits, to hairstyles to help you decide the best direction to take during your senior photo session!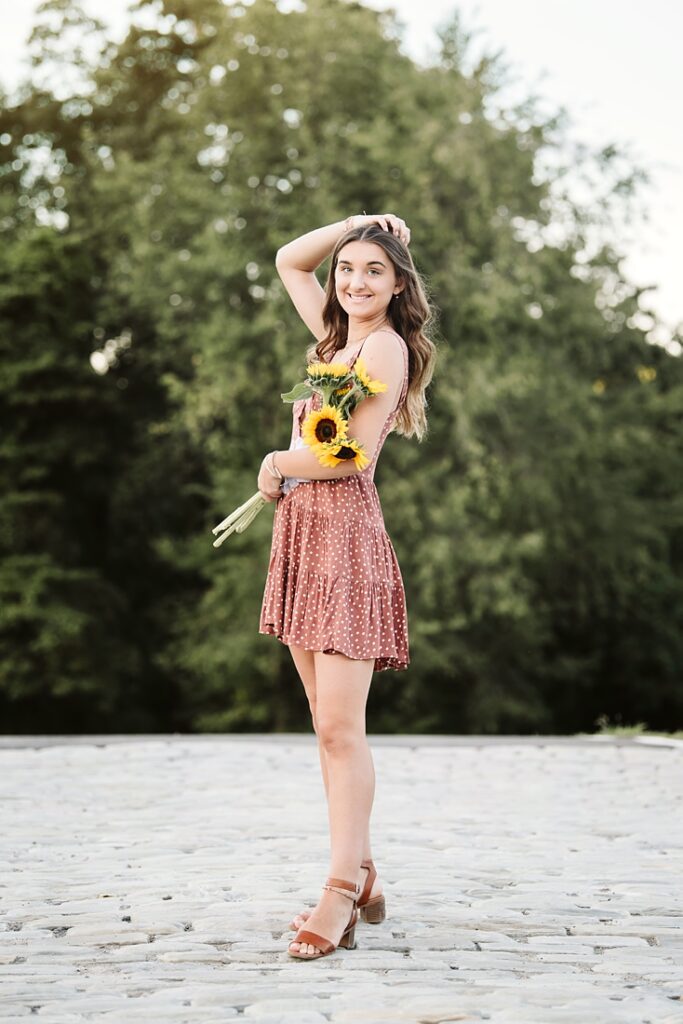 Location Categories
I often categorize location possibilities under narrower categories such as urban, outdoor, European architecture, and studio! Although, to be honest, the possibilities are wide-open!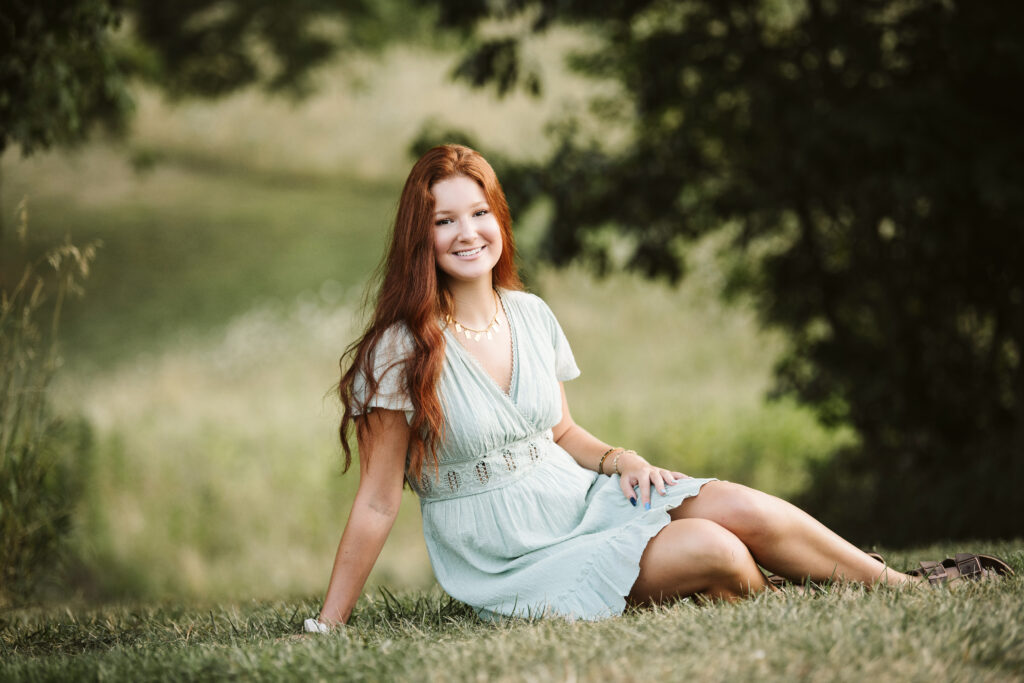 Urban Senior Photo Location
Do you describe yourself as a mover-and-shaker who's going places and loves the city of Pittsburgh? An urban location might be for you!
Pittsburgh, the City of Bridges, is your backdrop! Some of my favorite urban spots in Pittsburgh are the North Shore and Golden Bridges, Mount Washington, Lake Elizabeth and Mexican War Streets, Southside Graffiti, and the columns in Oakland! Click here to take a look at my blog post for more urban senior photos in Pittsburgh.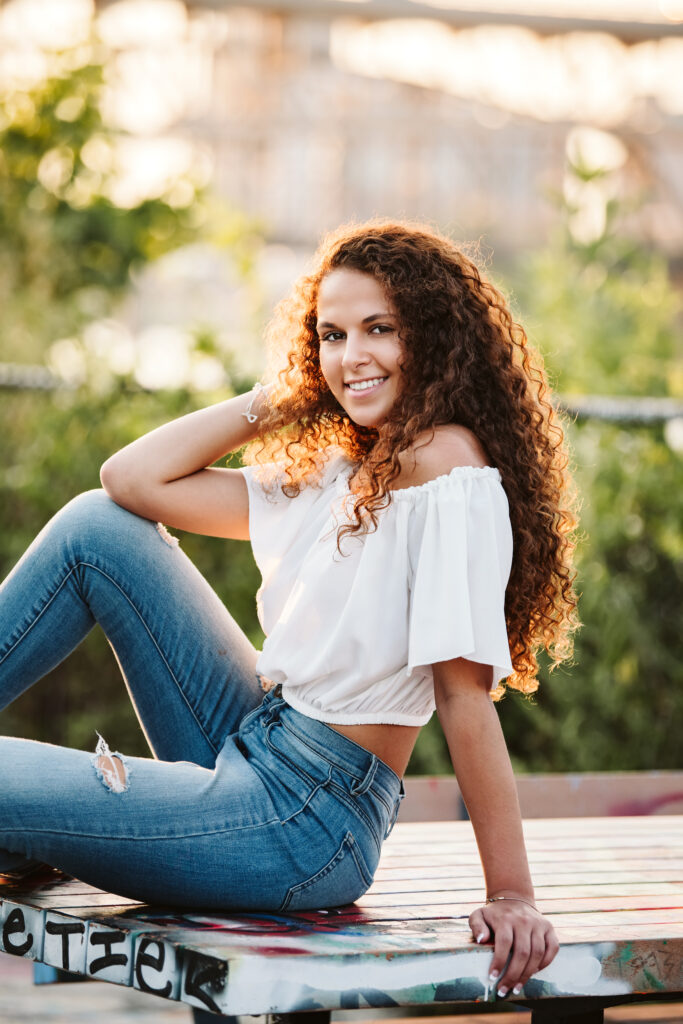 Urban Outfits
Many of my clients who want an edgier backdrop to match their fashion sense often lean towards an urban setting. Bold colors, sharp lines, and trendy outfits are some key words I'd keep in mind when choosing an outfit! Be sure to keep it somewhat plain and shy away from crazy patterns, but don't be afraid of making a fashion statement!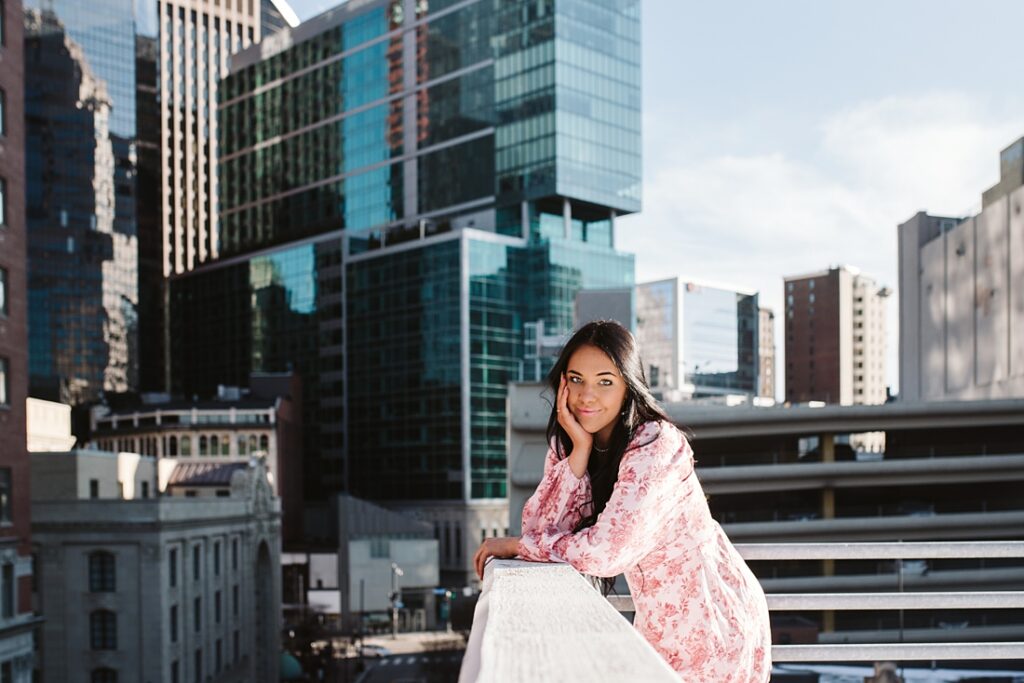 Urban Hair and Makeup
Pops of color and a bolder hair style often match best with the cityscape. A lot of my senior girls like to go to a salon to get their hair done and some even get manicures for the photoshoot! Going that extra mile does make a difference as it makes you look more polished and professional in your final portraits.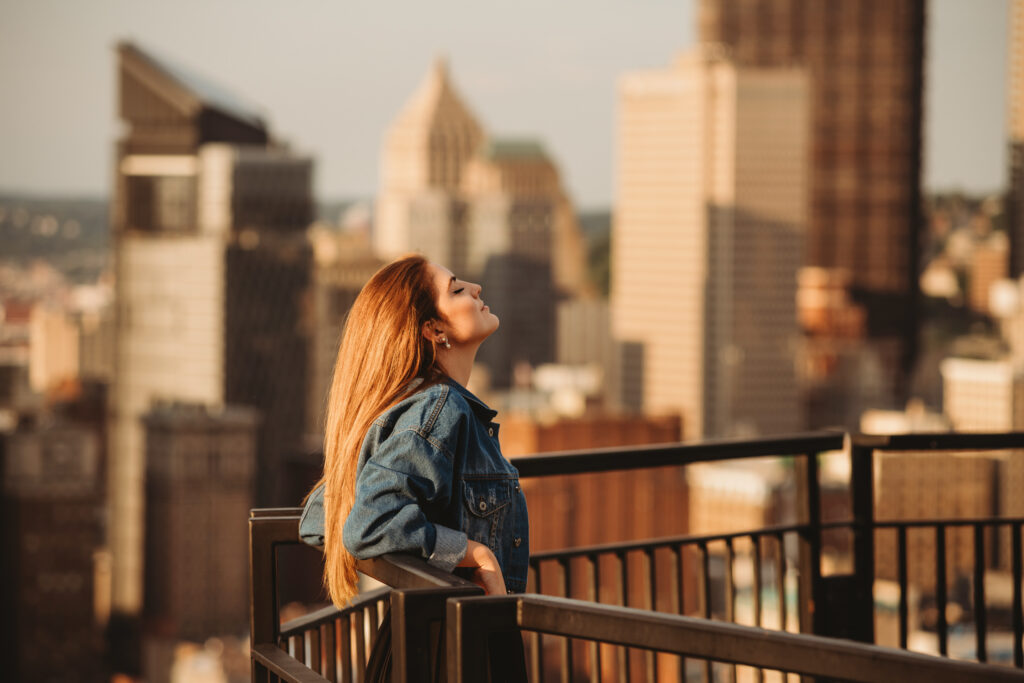 Outdoor Senior Photo Location
Did you spend high school going on walks in the woods and partaking in outdoor activities? Do you love the nature of western Pennsylvania? If yes, look no further than an outdoor senior photo location! Some of my favorite outdoor settings are parks, farms, or even a friend's backyard! One of my clients, Bella, wore a pretty red dress and danced barefoot with sunflowers in her friend's backyard! Her photos are gorgeous!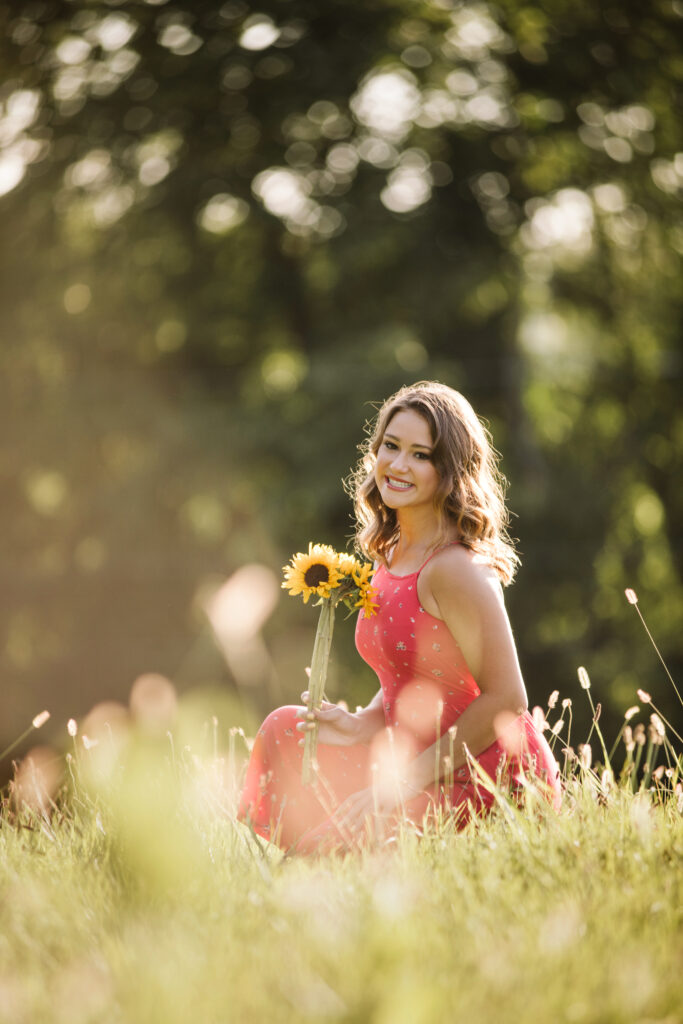 Outdoor Outfit
Clients often wear a flowing dress or a pair of jeans paired with a nice top with converse or boots during their outdoor session. Some seniors also opt for a bohemian dress or skirt. Try to wear something that fits an outdoor setting and will be a comfortable and realistic fit.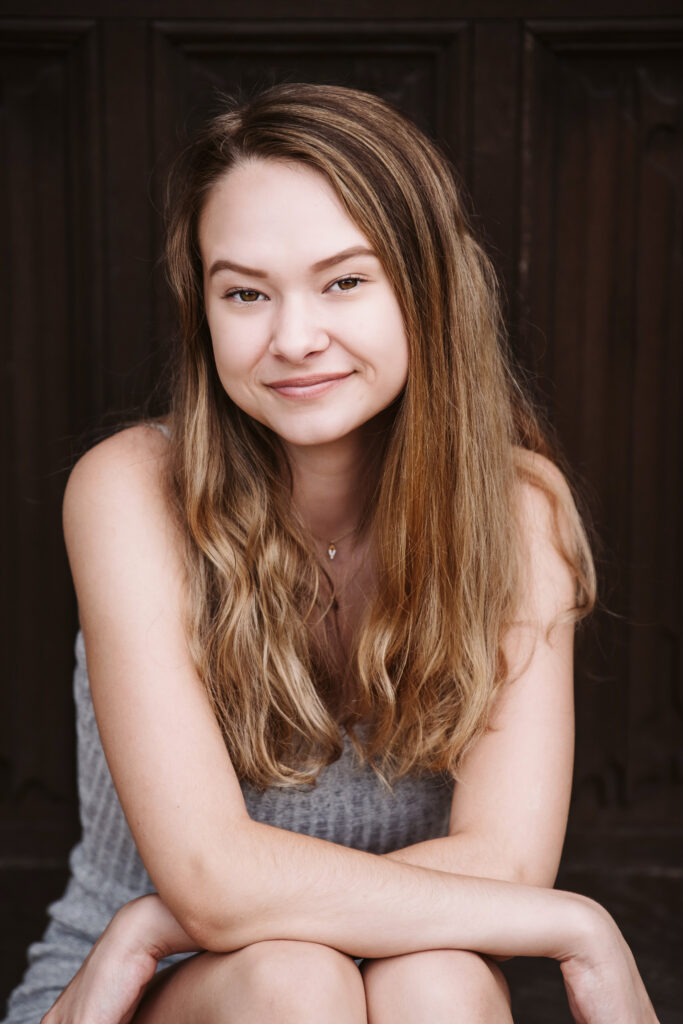 Outdoor Hair and Makeup
The high school senior ladies prepare their hair and makeup similar to how they do for special events. A lot of the guys tend to choose a natural outdoor setting and gel their hair slightly.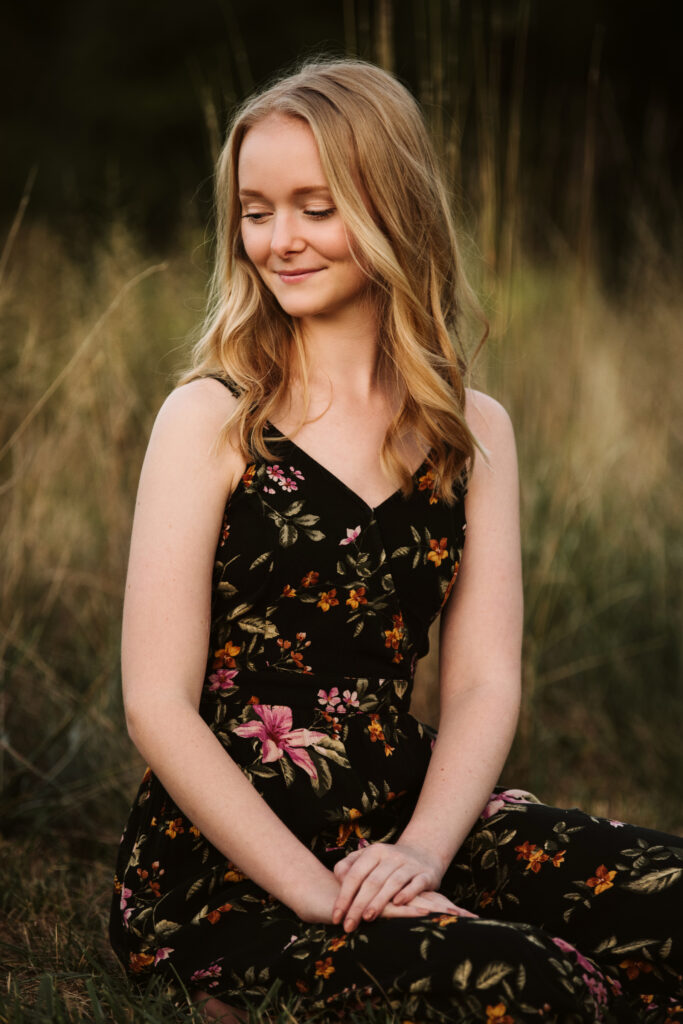 European Architecture Senior Photo Location
This setting fits all the bookworms who love art and consider themselves an academic. Mellon Park and Hartwood Acres are some hidden gems in the Pittsburgh area! The timeless design and beautiful gardens at these parks will make you feel like you are in a Botticelli painting!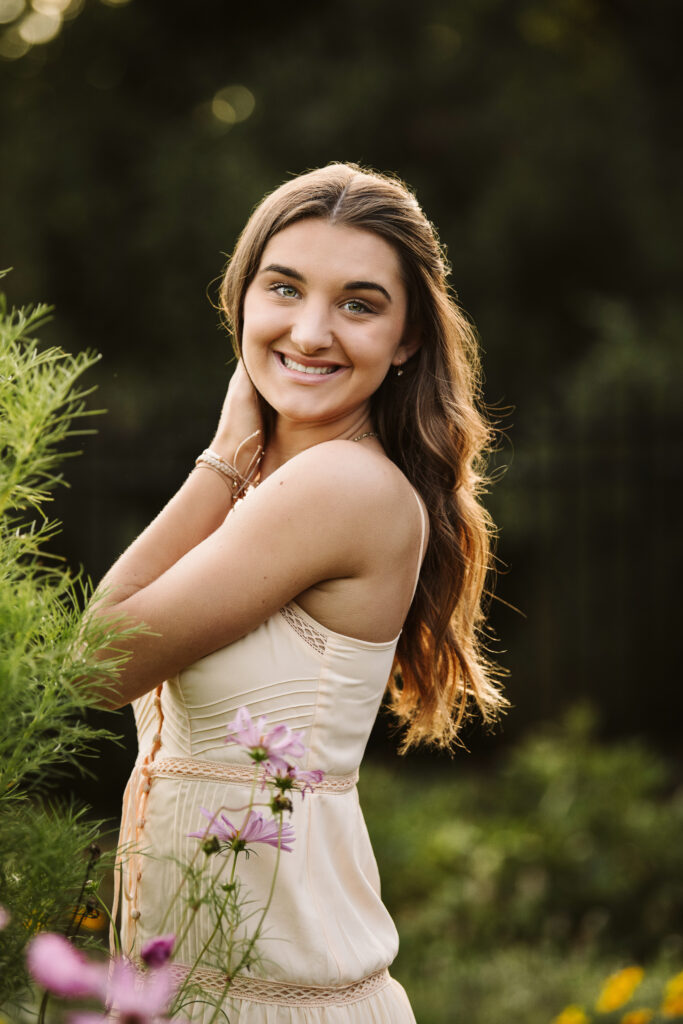 European Style Outfits
Think flowy and floral, princess! Dresses and skirts add some texture to your photos and are the perfect way to add movement to your portraits. I love to stick with sage greens, pastel yellows, and orangey pinks as a color pallet as these shades blend into the architecture and gardens well.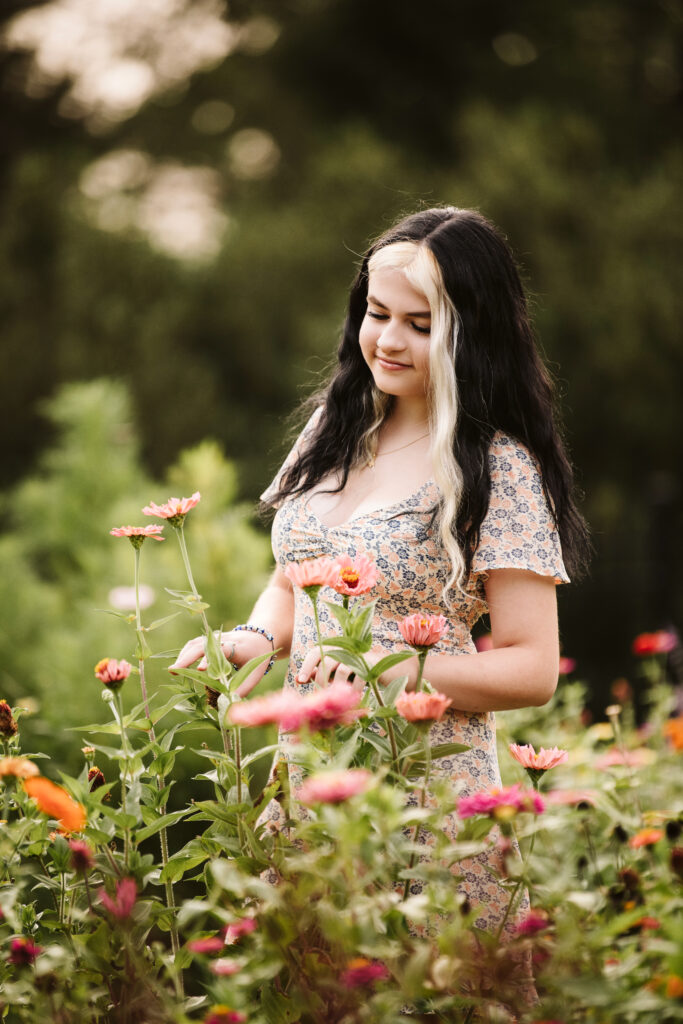 European Style Hair and Makeup
Light curls and natural makeup are the perfect accent to your bohemian location. I recommend aiming for the windswept look.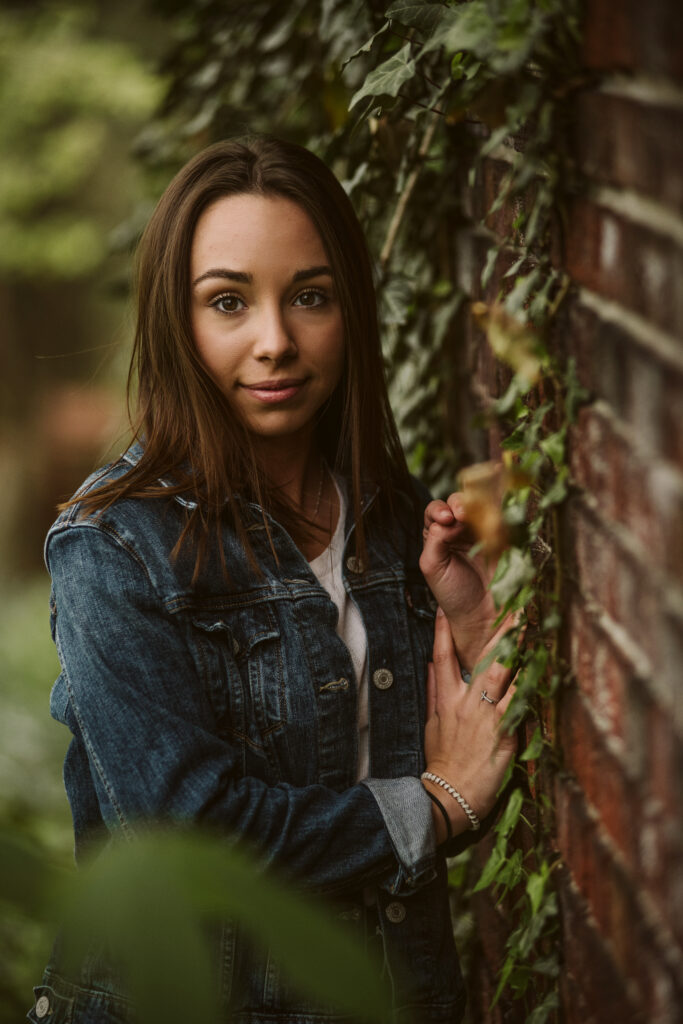 Studio Senior Portraits
Many seniors are required to have a studio shot for the year book, but there are still ways to make your personality shine! Wear a top that matches your style, and consider adding an accent necklace. A popular option among senior girls is to opt for an off the shoulder black top and a classic string of pearls.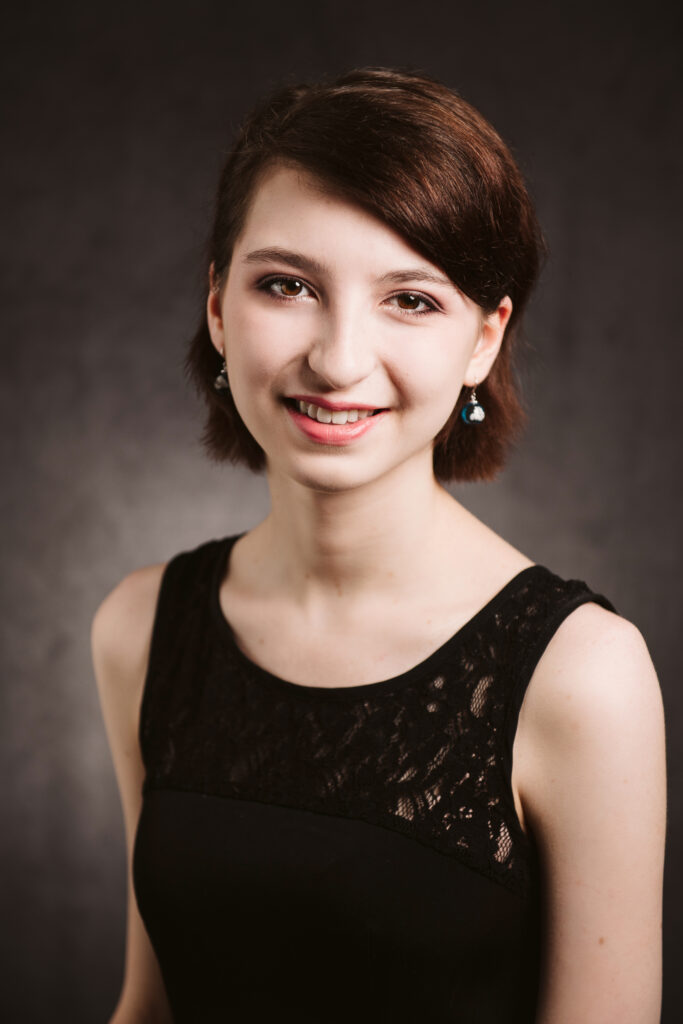 I hope that organizing these possibilities into locations, outfits, and hair and makeup help you organize your thoughts to help you decide what best fits your personality! Please consider these suggestions as stepping stones to deciding on your dream senior photo session. Add your own spin to the locations and do some research to find what style and setting reflects your personality best!