Senior Location Series: Frick Park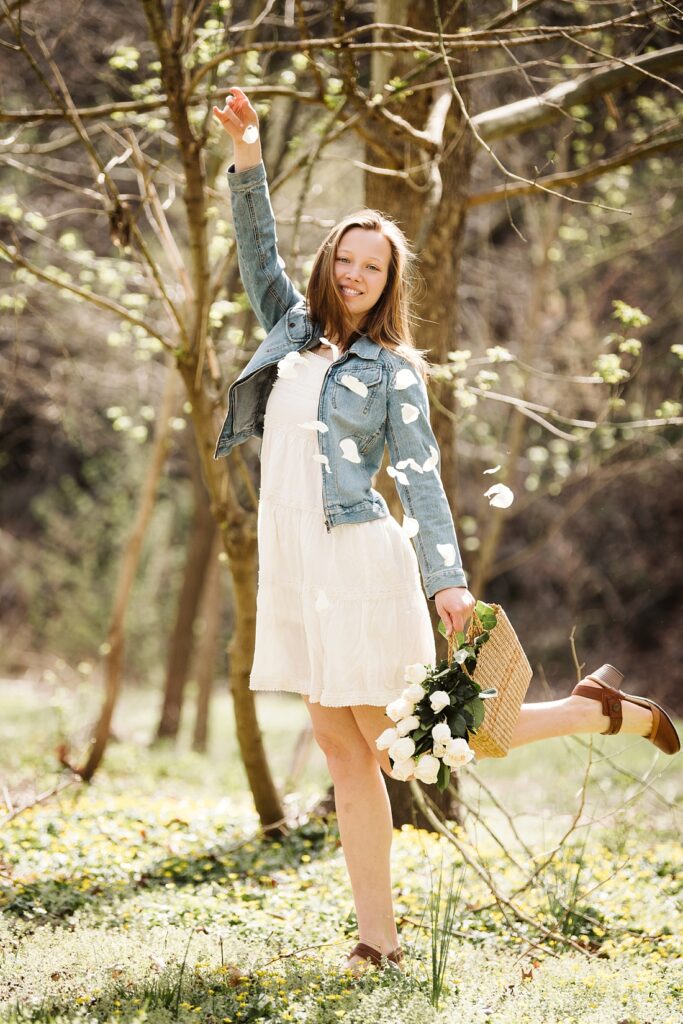 The next spotlight location for the senior photo location series is the gorgeous Frick Park! It's a perfect place for seniors looking for a fabulous mix of rustic vibes, princess forests, old-timey greenhouses, and bohemian flower patches. It is gorgeous throughout the year and I have especially enjoyed exploring the area this spring time due to all the fresh flower blooms! 
While I have photographed seniors in a wide variety of locations around Pittsburgh, today we'll explore highlights of having your senior pictures captured at Frick Park.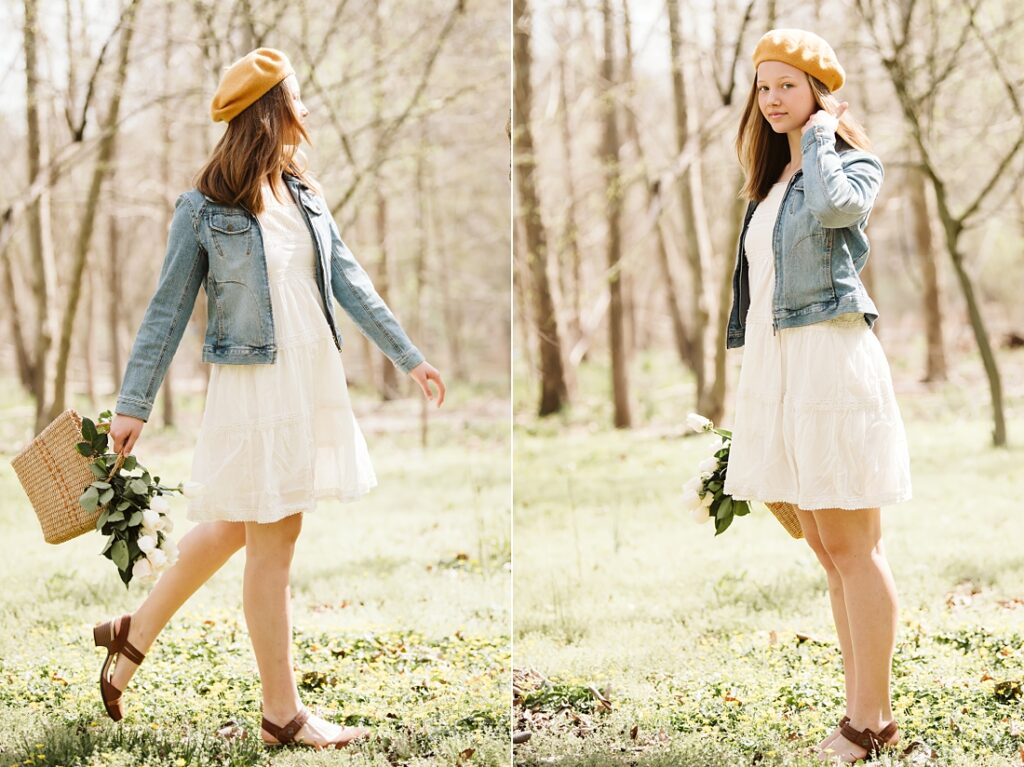 Bridge over a Creek
I am IN LOVE with this spot! It feels like such a wonderful enclave, as the trees almost frame the little walk way. It's the perfect spot for those of my seniors who love nature and exploring in the outdoors! The wood frame is so unique and unlike any location I normally see in the slew of "Best Senior Session Photography Locations!"
Entry way to Frick Park
The cobblestone entryway looks like the front of a mid evil European castle! It's an adorable spot to get some architecture and natural florals as a backdrop. It is a clean, simple, spot with darker tones.
Flower Patches
The daffodil patch is a super cute spot for senior pictures as well! Framed by bigger trees, it is a nice looking spot that translates well in pictures. It is great for all my senior girls who want to embrace their flower power side!
Greenhouse
The greenhouse at Frick is similar to Phipps but is a little more intimate and you can enter the space for free! It's smaller and looks like the "Secret Garden" inside! It is an adorable background as well and it is super unique and one of the best places on the grounds!
I recommend bringing along some fresh cut flowers for a prop during the session! Some of my favorite places to get flowers are: Whole Foods, Mt. Lebanon Floral, The Fresh Market, and Toadflax in Shady Side!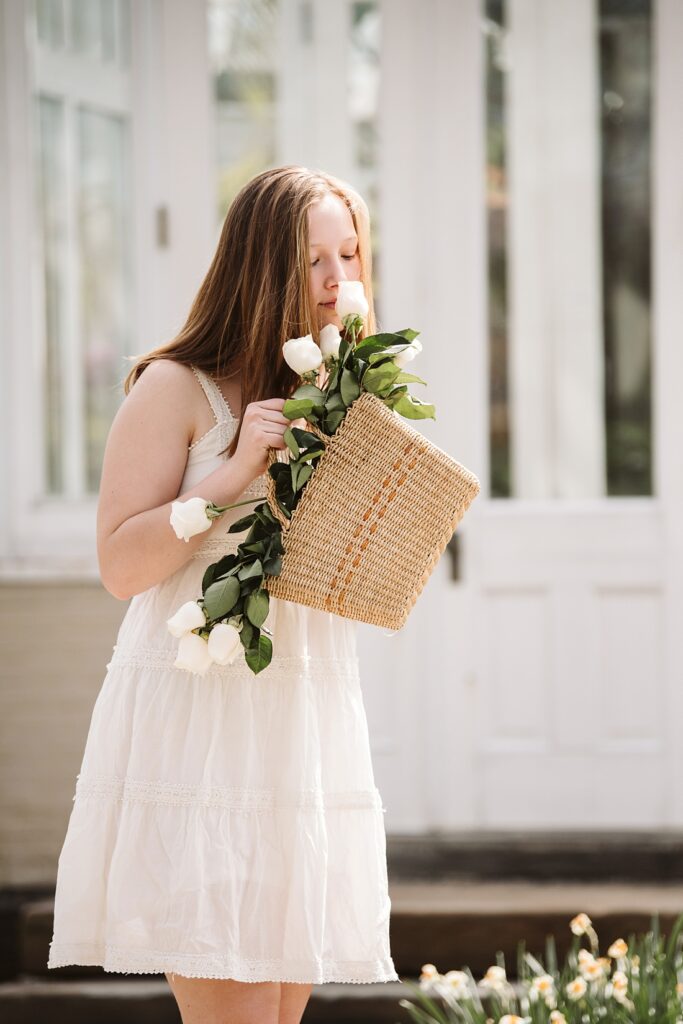 Open Field
The open field is nearby to the bridge and creek as well as the grounds at Frick! That's why the Frick is such a versatile location as there are so many different places to visit making your pictures diverse and authentic! The open field is nice and secluded with tall grasses to add some dimension to your photos! Additionally, the lighting there is so perfect! I always encourage my senior girl clients to have a mini dance party in a field for some breathtaking images!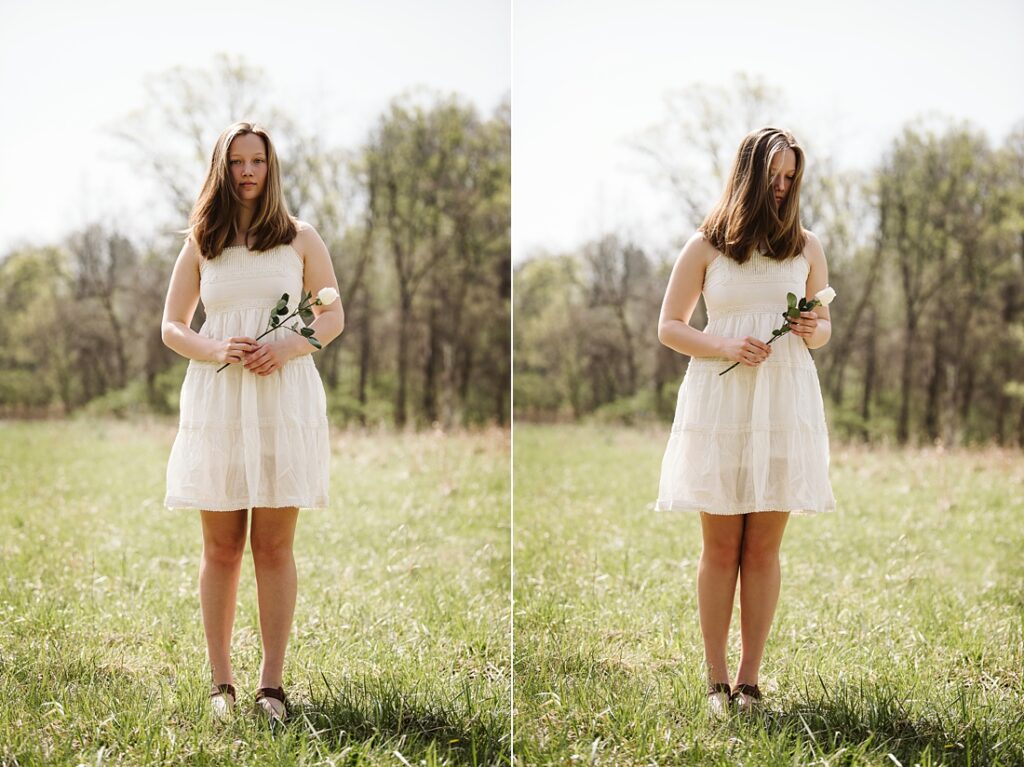 I hope this blog helps you decide to explore the Frick Park for your senior session and prepare for what to expect at this location that has so much to offer!