Everyday seems to be a holiday when you are a photographer! One perk of the job is celebrating milestones with families. I met this kind, friendly, and creative family a couple of years ago. Every session feels like I'm invited to a play date in their beautiful home. It's possible that I tell them every time I'm in their home that they have the best windows! I love being there to watch this family celebrate a first birthday, bake and decorate cookies, trim their Christmas tree, read books, make music and play in the back yard. Most recently I was there to document the arrival of their second daughter.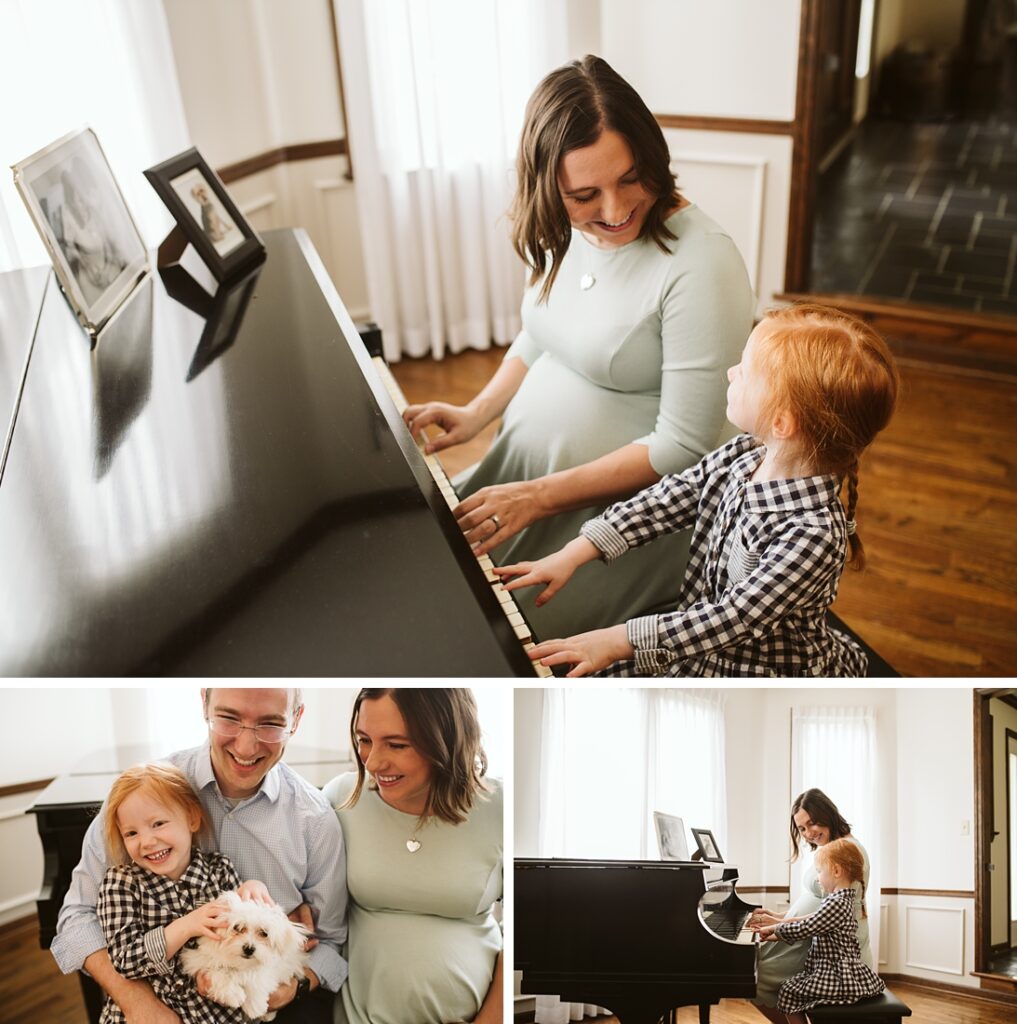 How did you and your spouse meet?
My husband and I met at Carnegie Mellon when I was an editor for the newspaper as an undergrad and he was a master's student working on layout design.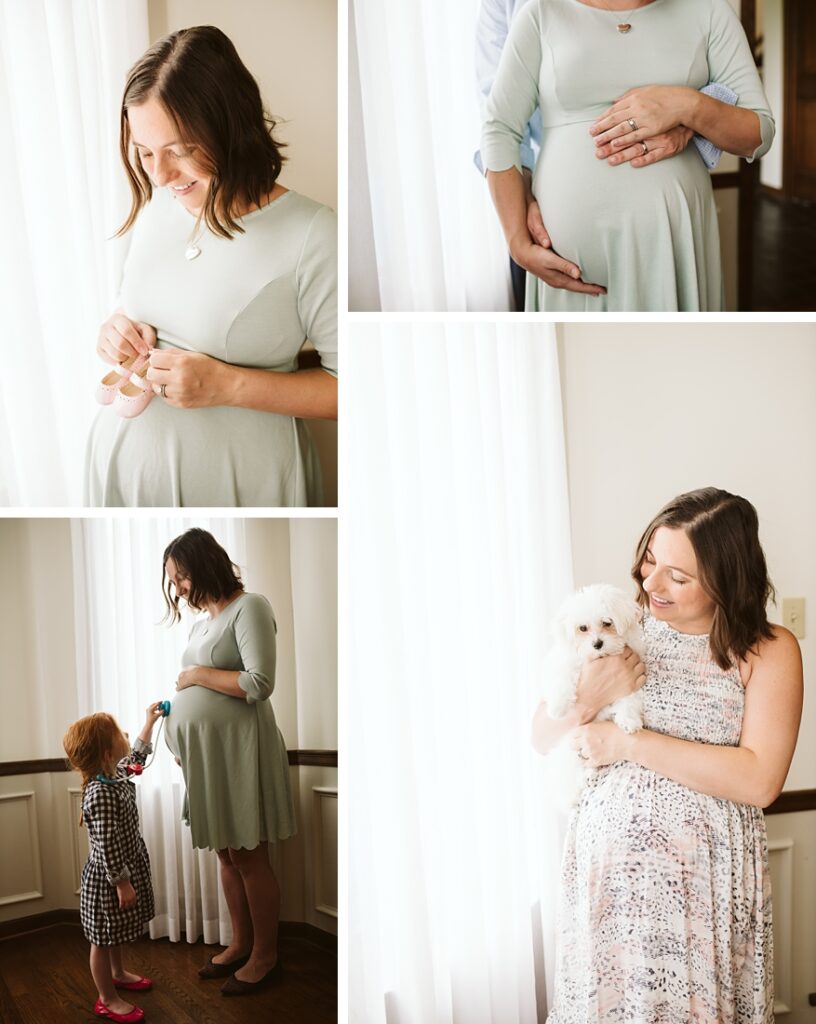 Describe how your life changed once you brought home your newborn baby.
We've gotten a lot less sleep and there's a lot more chaos! We've also seen our older daughter become a big sister, which has been fun to watch, and we've had to learn to juggle two kids and a puppy. It's been a challenging few weeks, but we're adjusting and learning more about how to manage our fuller house.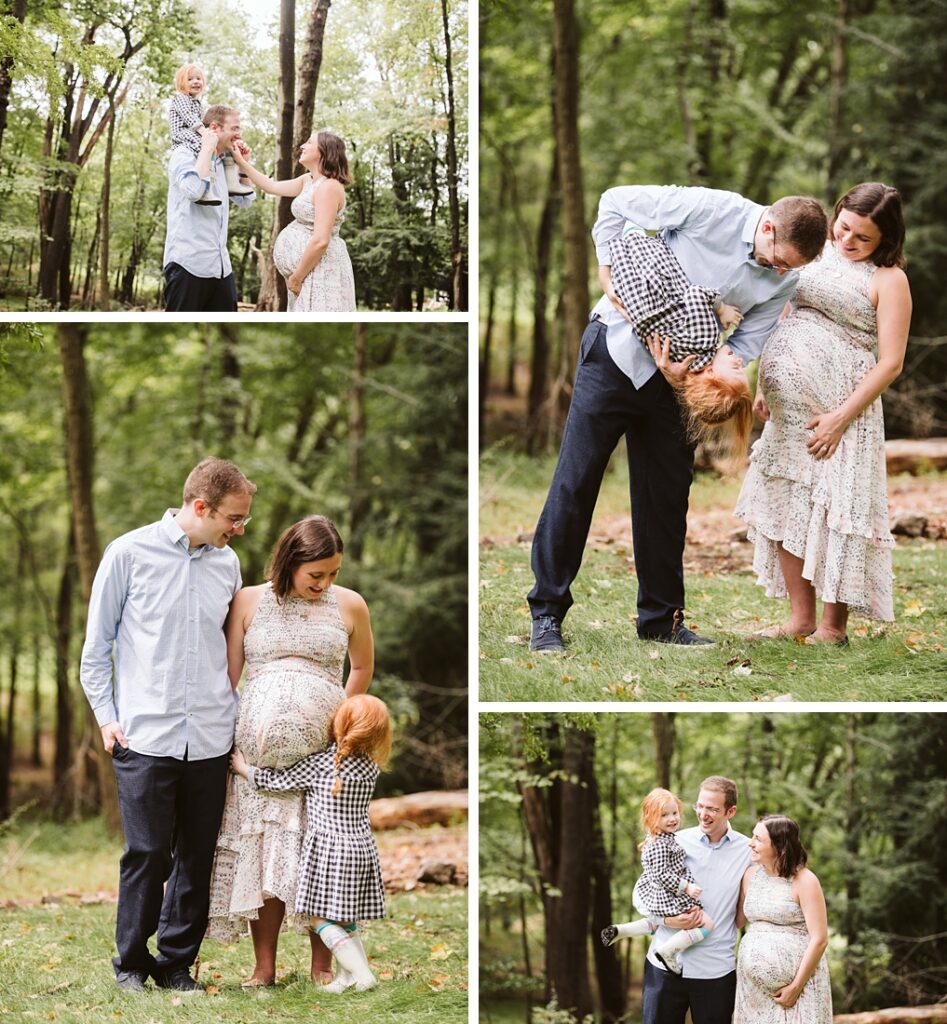 Describe your newborn baby.
Tillie is relatively calm and she looks just like me as a baby. She sleeps a lot during the day, parties all night, and could eat every hour if you let her. She seems to enjoy music, silly faces, and puppy kisses.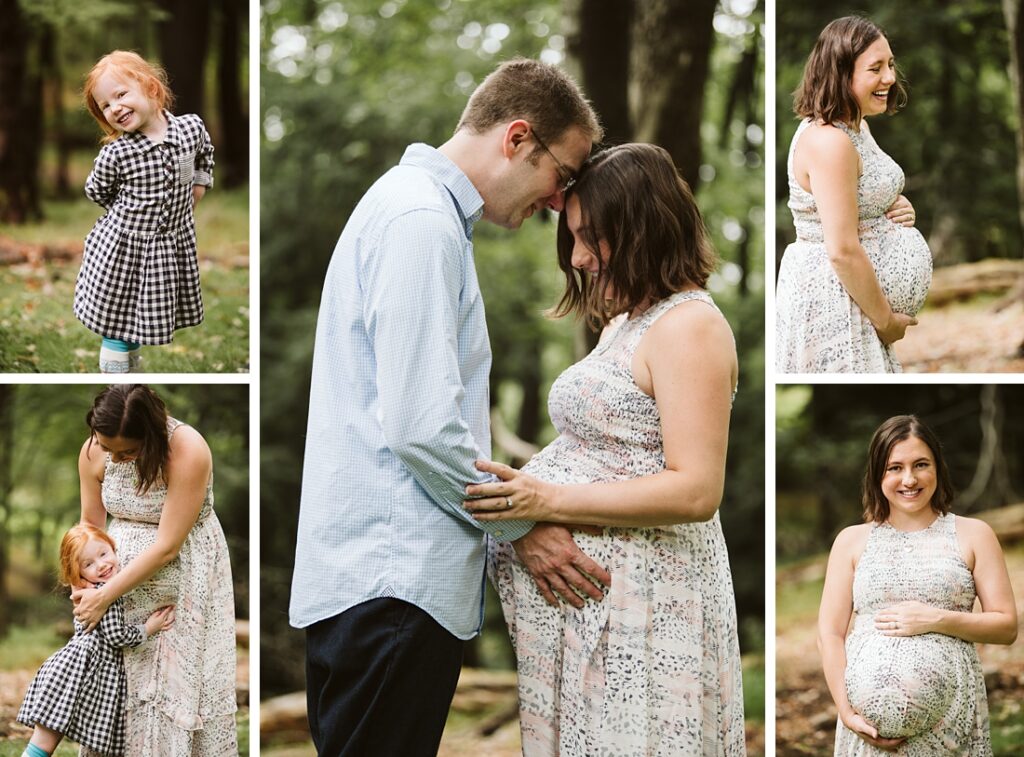 What do you enjoy about living in the Pittsburgh area?
We love being close to family and having so many great places to go as a family. This year has been different, but we've still been able to enjoy some of our favorite things about the city.
What are your family's favorite things to do in and around Pittsburgh?
Our family loves going to Hartwood Acres, especially in the summer for the concert series, which we've missed this year. We also enjoy the zoo, children's museum, art and history museum, Phipps, and the science center. In the summer we enjoy the local pool, and year-round we enjoy the parks and libraries. We do also enjoy meeting family for breakfast or brunch at Square Café.
Tell us about your home.
We purchased our home after a whirlwind weekend of house hunting in 2018. We were immediately drawn to all of the windows and skylights in the house and we knew it was the right house for us. We felt at home as soon as we walked in and we've loved living here.
Describe a typical day in your life as a new mother with a newborn baby.
I've been lucky so far to have kids who enjoy sleeping in, so I usually wake up around 7 to nurse the baby, then get another chunk of sleep until 9 or so. I get up and nurse her again, then head downstairs or to get my older daughter ready for the day, depending on whether she's awake. I get our breakfast together, make tea, and eat before nursing the baby again. She eats every 2-3 hours during the day, so that's our general schedule. Around lunchtime, our older daughter's nanny arrives three days a week to make sure she's getting some active attention while we're tending to the baby.
Because of Covid, my husband has been working from home and is able to help, which helps me get afternoon naps when the nanny is here. Even when I intend to do something else, I seem to fall asleep in that time. We alternate cooking dinner and in the evening, after my husband has taken my older daughter for her bath and bedtime, I've been able to do some baking projects while the baby sleeps. Then, after both kids are asleep, my husband and I watch a show (right now, it's either the Great British Baking Show, Community, or Broadchurch on Netflix), and I nurse the baby one more time before heading to sleep. It's busy and exhausting, but I'm still fitting in a lot each day.
What is your family's favorite meal to cook at home? Could you share the recipe?
One of our favorite meals is kale faux-Caesar salad. It's made with homemade dressing without anchovies and has an excellent flavor. With chicken, it's a meal on its own, but it also makes a great side dish with steak, pasta, or pizza. We use this recipe.
How did you prepare for your newborn lifestyle session?
We cleaned up a bit, nursed the baby so she'd be relaxed for the photos, and got together a few things we wanted to be sure to include in pictures.
How did you decide what to wear for your in home lifestyle session?
A few months ago, I asked a friend to make custom matching outfits for the baby, my older daughter, and me (she has a small business making clothing). I knew I wanted something special for our newborn session and she came through! She did an amazing job and I couldn't be happier with how everything turned out.
What is your favorite portrait from your lifestyle session? Explain why it's your favorite.
It's hard to choose a favorite. We love one of the photos of the baby alone in her crib where she's very alert and kicking one foot in the air. It really captures what she looks like during her awake moments, which we only rarely manage to capture for anyone to see. We also really love one of the photos of the whole family where we're all looking at the baby. It captures our older daughter's excitement at being a big sister and is one of our first photos as a family of four.
How did you decide to schedule a newborn lifestyle session with Laura Mares Photography?
Laura has taken our family photos since we moved back to the Pittsburgh area and she's done a great job at capturing our personalities and lifestyle. We knew as soon as we found out we were expecting that we wanted maternity and newborn photos with her!