Our Family's Favorite Paleo Desserts
I am sure many of you are all to familiar with the common theme diets seem to follow. At first you are ecstatic at the prospect of losing those fifteen pounds in less than one week, but somehow it never seems to work out… I mean the first day always goes as planned, and you vow that you can live on protein shakes for the rest of your life, but somehow as the days go on, you seem to slip up. Maybe that is giving into the cookies your daughter baked fresh after school, or splurging on that Starbucks after work. I know we have all been there, and believe me, the beating yourself up about it afterwards is no picnic. Recently I stumbled upon a complete game changer, the paleo diet. The paleo diet typically includes lean meats, fish, fruits, vegetables, nuts and seeds—foods that in the past could have been obtained by hunting and gathering. I often bake following the paleo diet to eliminate the flour and sugar from my diet. Below I have included five of my family's favorite paleo recipes that my daughter and I have baked and loved.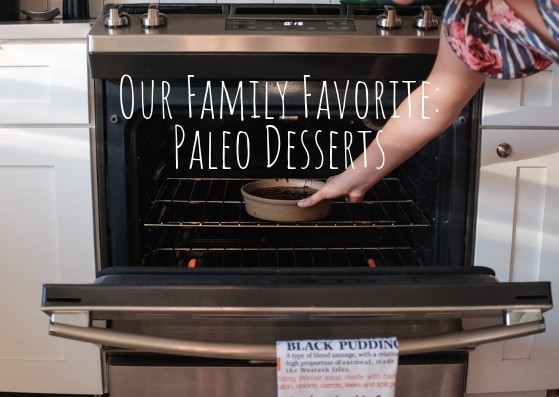 Almond Meal Cookies with Chocolate Chips and Coconut
This recipe has a prep time of forty-five minutes, and a cook time of ten minutes. This recipe makes 20 gluten-free, vegetarian cookies. 
Ingredients: 

1 1/4 cups almond meal
1/4 cup chopped dairy-free dark chocolate (cacao nibs)
1/2 cup shredded unsweetened coconut
1/2 teaspoon baking powder
1/4 teaspoon salt
1/3 cup brown sugar
1 egg
3 tablespoons coconut oil, melted
1/2 tsp vanilla extract 
Instructions:
In a large mixing bowl, stir together almond meal, dark chocolate chips, coconut, baking powder, salt and sugar.
In a separate bowl, beat egg until uniform in color and doubled in volume.
Whisk in the coconut oil and vanilla, then add to dry ingredients and mix until just combined.
Chill in the fridge for at least 30 minutes or even overnight.
Preheat oven to 375°F.
Shape dough into 1-inch balls, place on baking sheet with a 1-1/2 inch space in between each. Press down slightly to flatten a bit.
Bake until edges begin to brown, 7 to 10 minutes.
Remove from oven and let cool before serving.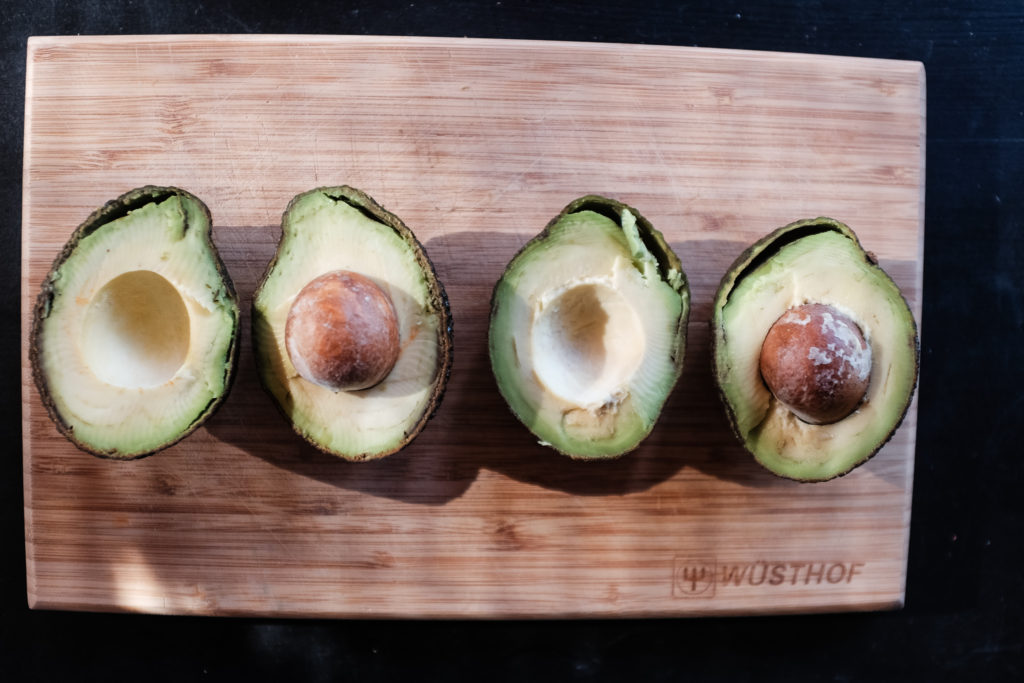 Easy Paleo Chocolate Chip Skillet Cookies
 (Paleo)
This recipe has a prep time of 10 minutes, and bake time of 15 minutes and serves 10. 
Ingredients:
One large egg and one egg yolk
2/3 cup organic coconut oil soft but still solid
2 teaspoons pure vanilla extract
1 3/4 cups blanched almond flour
1/2 teaspoon baking soda
1/4 teaspoon sea salt
1 cup chopped dark chocolate or dark chocolate chips. I used a combination.
Optional-vanilla flavored coconut ice cream on top plus extra chopped chocolate
Instructions:
Preheat your oven to 350° F. Grease one 9-10 inch skillet lightly with coconut oil.
In a large bowl, whisk together the coconut oil and coconut sugar until smooth. Beat in the vanilla, egg and egg yolk until fully combined and smooth.

 

In a separate bowl, combine almond flour, salt, and baking soda. Add this to the wet ingredients and beat until fully combined and a sticky dough forms.
Stir in the chocolate chocolate/chocolate chips or a combination, then transfer the mixture to the skillet.
Use a rubber spatula to scrape all the cookie dough from the bowl and spread it out evenly in the skillet to ensure even baking.

 

Bake in the preheated oven for about 15 minutes or until the middle is just set and the edges begin to turn golden brown.
Allow to cool a bit in the skillet then top with ice cream if desired to serve. Enjoy!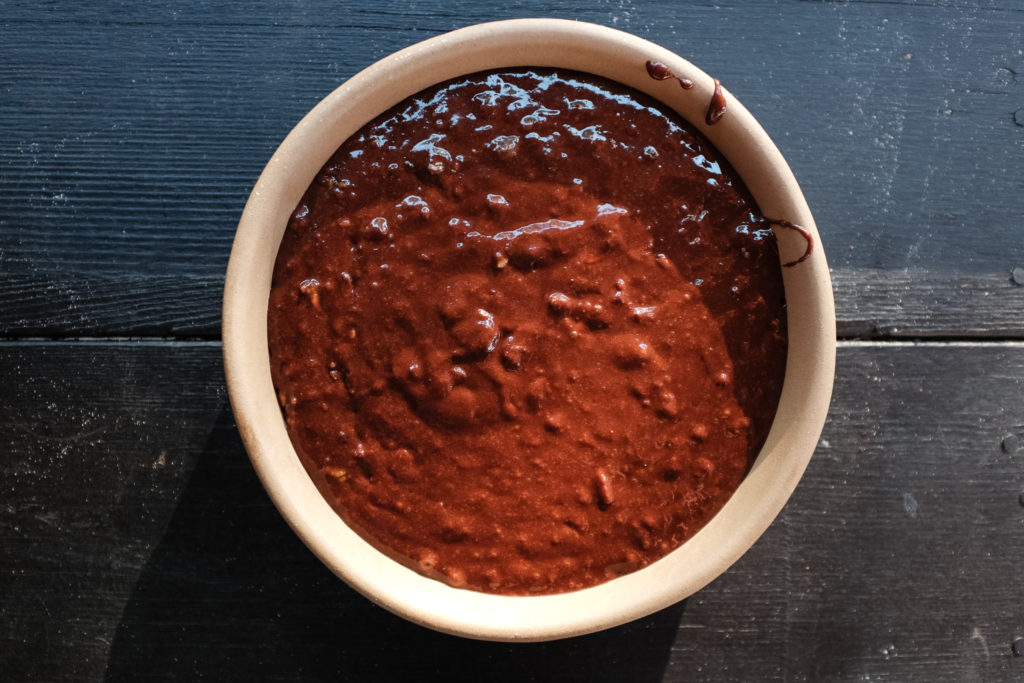 Fudge Avocado Brownies
 (Paleo)
This brownie recipe is hands down the best, most fudge-filled and creamy brownie you will ever try. The avocado touch adds such a rich and flavorful taste, that you will be sure to use this recipe for all your brownie needs!
Ingredients:
300 g dark chocolate
2 tablespoons coconut oil
2 medium sized avocados, pitted and peeled
1/2 cup honey or maple syrup
1 teaspoon vanilla extract
3 eggs, at room temperature
1/2 cup unsweetened cocoa powder
1/2 cup less 1 tablespoon coconut flour
Instructions:
Preheat the oven to 400°F.

 

Line the base and sides of a 9×13 inch pan with parchment paper, allowing some overhang.
Put the dark chocolate and coconut oil in a bowl set over some simmering water, without it touching the water.
Melt the chocolate, stirring until smooth then remove from heat and set aside.
Place the avocado into a food processor or blender and blend until smooth.

 

Stir the avocado, honey and vanilla extract into the cooled chocolate.
Next, add the eggs, one at a time, making sure each is well mixed before adding the next.
Stir in the coconut flour and cocoa powder until the batter is smooth.
Pour the batter into the prepared pan and spread to cover the pan and fill the corners. Smooth the top.
Bake for 12-15 minutes or until the top is firm to the touch.
Remove from oven and cool completely in the pan before lifting the brownie from the pan.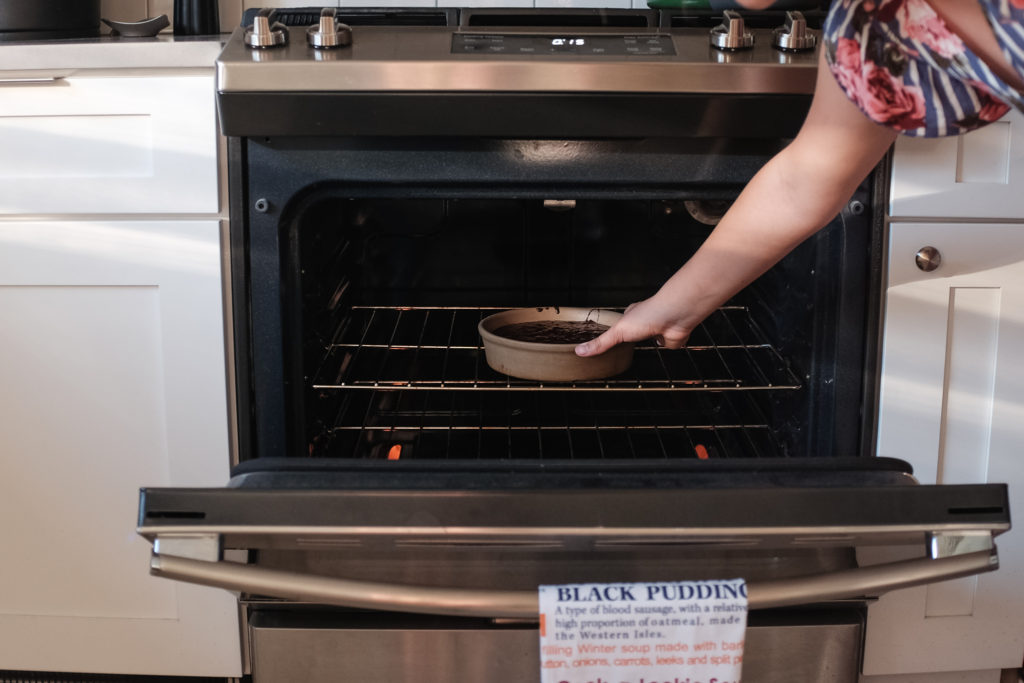 Cherry Crisp (Gluten Free, Paleo, and Vegan)
This is recipe has a prep time of 15 minutes, and a cook time of 40 minutes. This recipe serves 2-4, and I often double it to serve my family. 
Ingredients:
10 oz. dark cherries pitted and halved
1 tablespoon maple syrup
1 tablespoon tapioca flour
1/2 teaspoon cinnamon
For the crisp:
1/2 cup almond flour
1/4 cup flaked coconut chopped into bits
2 tablespoons coconut oil softened
2 tablespoons pecans chopped
Instructions:
Preheat the oven to 350°F. Lightly grease a 6 inch skillet or small baking dish with coconut oil.
In a medium mixing bowl, stir together the cherry halves, maple syrup, tapioca flour, and cinnamon. Pour into the prepared pan.
In the same bowl, combine the almond flour, flaked coconut, maple syrup, coconut oil, and pecans. Stir until the dry ingredients are completely moistened and then crumble evenly over the fruit.

 

Place on a baking sheet for 35-40 minutes, until the fruit is bubbling and the topping is golden brown. Serve warm with coconut whipped cream.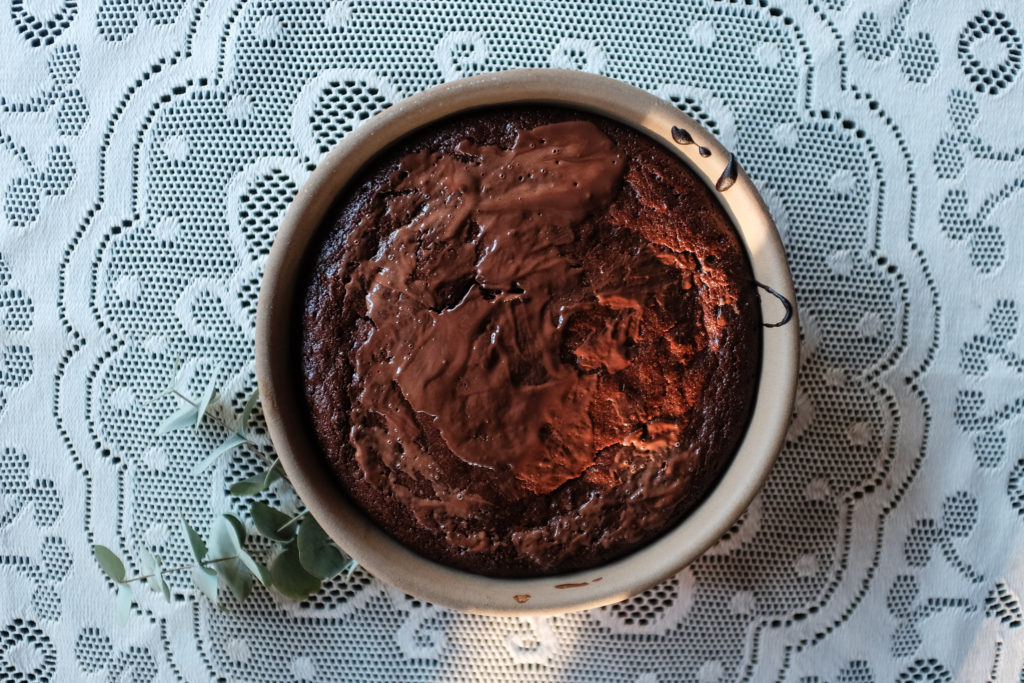 Chewy Almond Cookies (Gluten free, dairy free, egg free)
These almond cookies are chewy and delicious. These paleo treats are insanely easy to make. This recipe yields 16 cookies, with a prep time of 15 minutes and a bake time of 8-10 minutes. 
Ingredients:
2 cups almond flour
1/2 teaspoon baking soda
1/4 teaspoon kosher salt
6 tablespoons raw honey
4 teaspoons coconut oil, melted
2 teaspoons pure vanilla extract
Optional add-ins: 1/2 cup semi-sweet chocolate chips, coconut flakes, or quick oats. 
Instructions:
Preheat the oven to 350°F
In a large bowl, mix together all the ingredients, except optional add-ins. The mixture should be thick and evenly moistened. If you think you're batter is too crumbly, feel free to add a little bit more honey or coconut oil. The batter is quite forgiving.
If using, stir in your optional add-ins.
Using a medium cookie scoop, shape the dough into 16 1-inch balls and place 8 cookies per baking sheet lined with parchment paper, or silicone mat.
Flatten the cookie dough balls.
Bake for 8-10 minutes, or until golden brown. The cookies will be quite fragile as they come out of the oven, so cool for about five minutes on the baking sheets first, and then transfer onto a wire rack to cool completely.

 

Store the cookies in an airtight container in the fridge.
I hope you all enjoy these quick and easy paleo staples, and hopefully they will both satisfy your sweet-tooth, and have a place in your healthy lifestyle. Feel free to comment some of your favorite paleo treats in the comment section below!