Pittsburgh Portrait Locations – Frick Park in Point Breeze
Today I'm excited to write about Frick Park, it is another beautiful outdoor location for portraits in Pittsburgh. Isn't truly an iconic Pittsburgh location? Situated in the heart of the Point Breeze, Frick Park is Pittsburgh's largest historical regional park. Frick Park is a wonderful place to photograph seniors, families and children. The park is large and offers plenty of space for seniors/families to move around. I love the beautiful lines in the architecture and as well as the landscaping. Frick Park offers many highlights for a portrait location: It is conveniently located, easily accessible and presents a large variety of background for your portraits.
For this particular session we parked near The Frick Museum and walked to the picturesque stone arch at the park entrance. After capturing a few family portraits near the entrance, we continued to walk toward the open shaded field and wooded paths. Since I aim to capture a variety of images for my clients, I love that Frick features natural, rustic and architectural backdrops.
1. The Entrance
The entrance to Frick Park features a concrete bench, stone wall and iconic arch.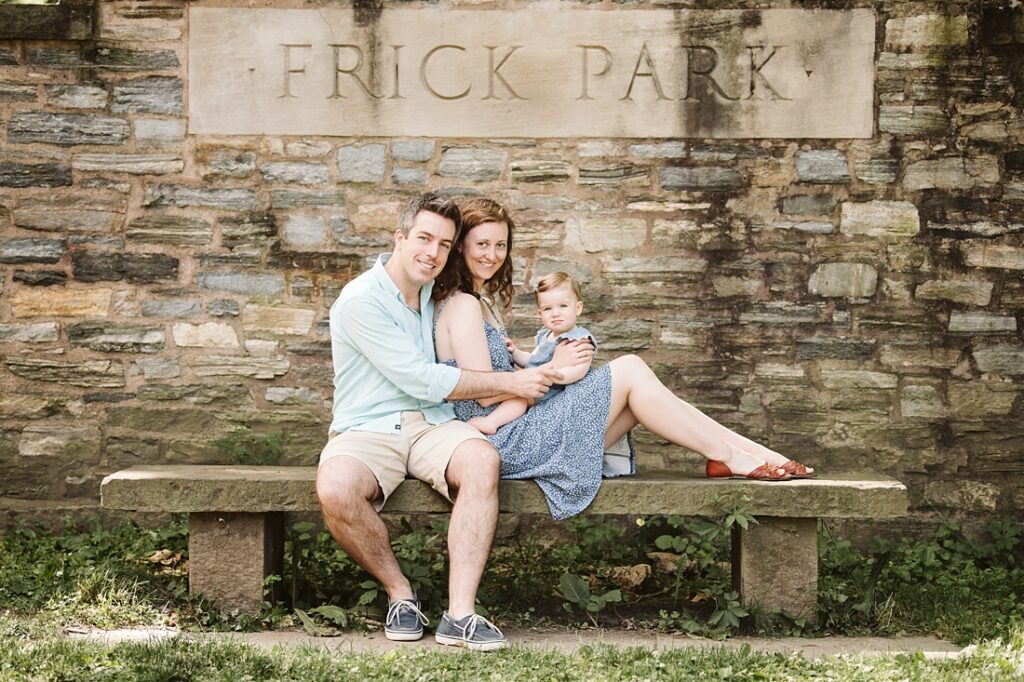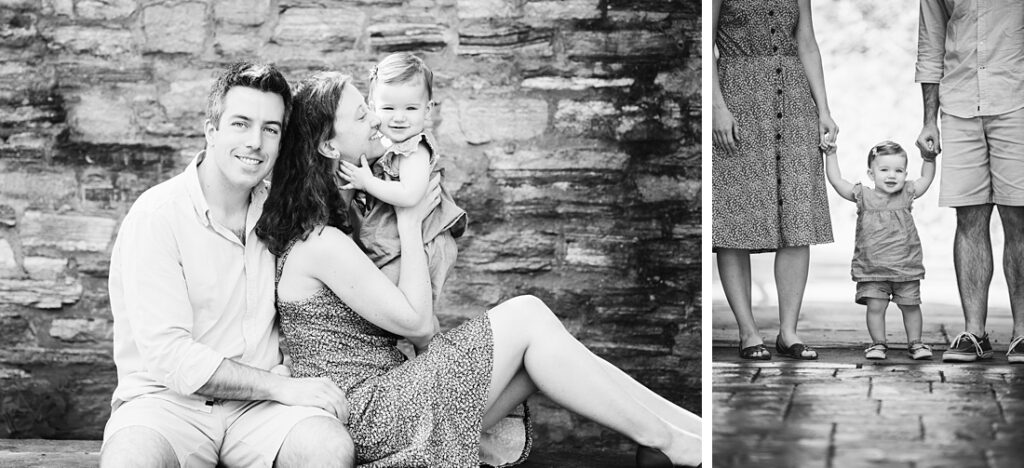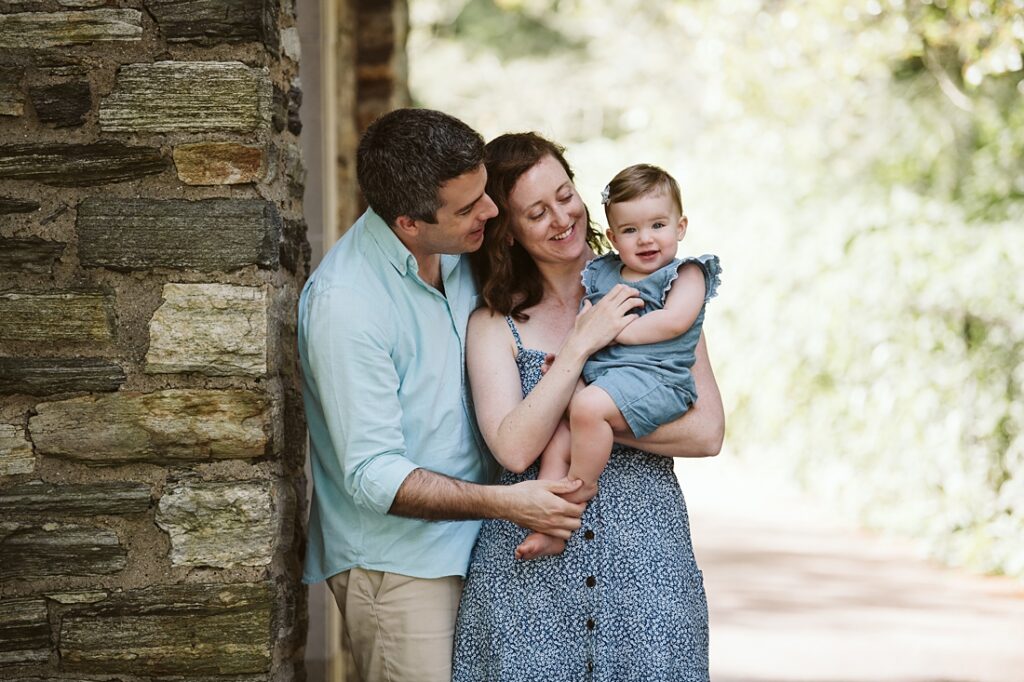 2. Field
Frick Park is a perfect place to get your daily dose of nature! We can explore the park while featuring nature in your portraits.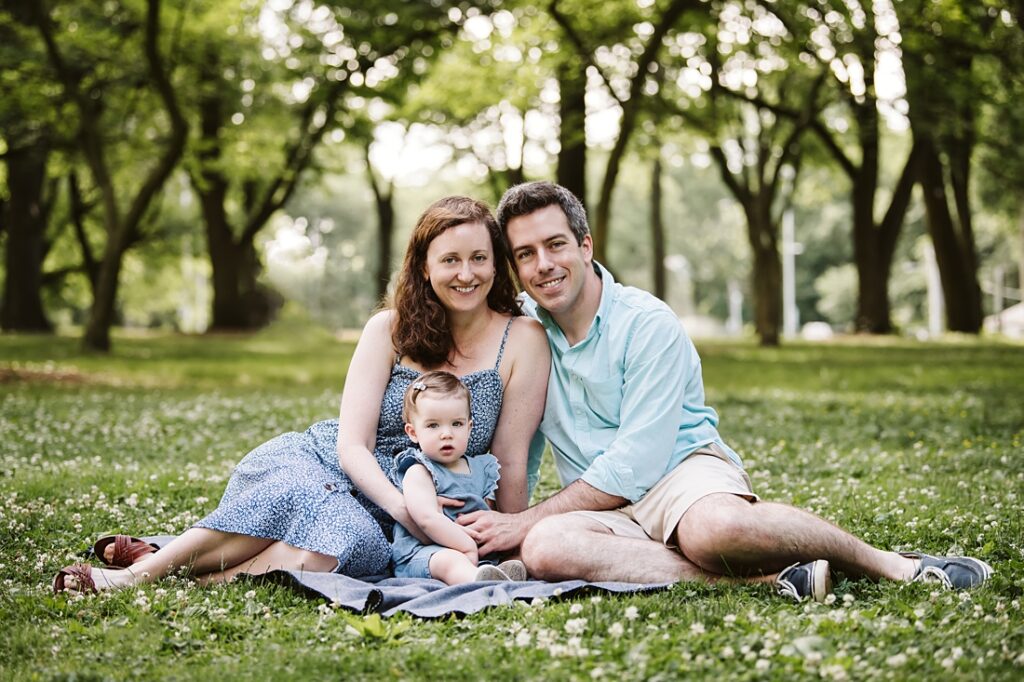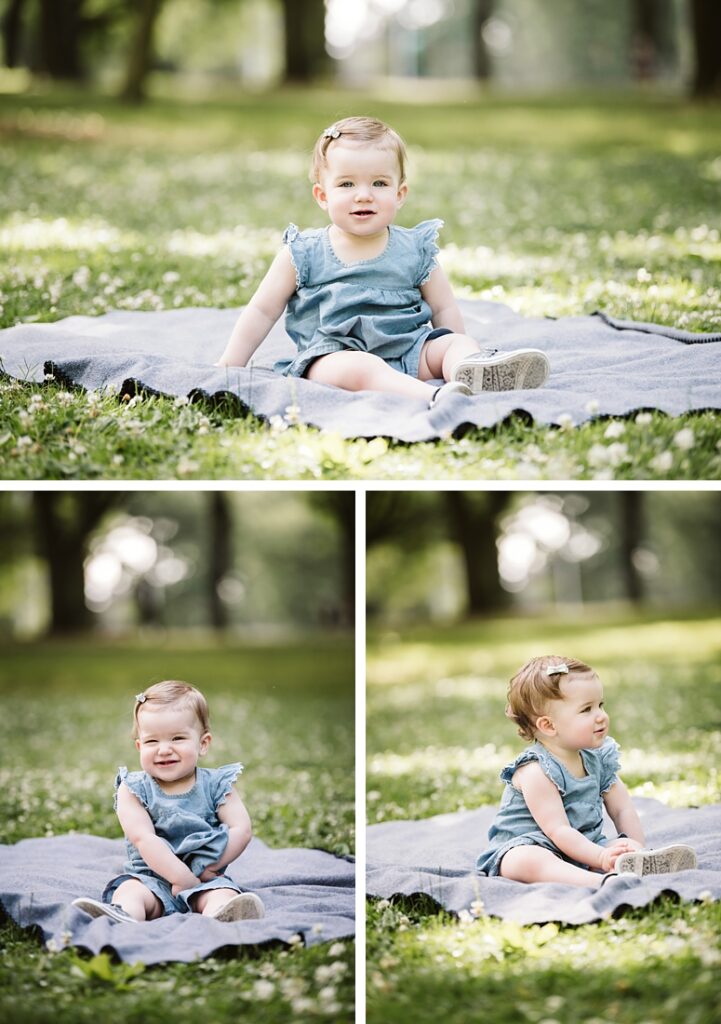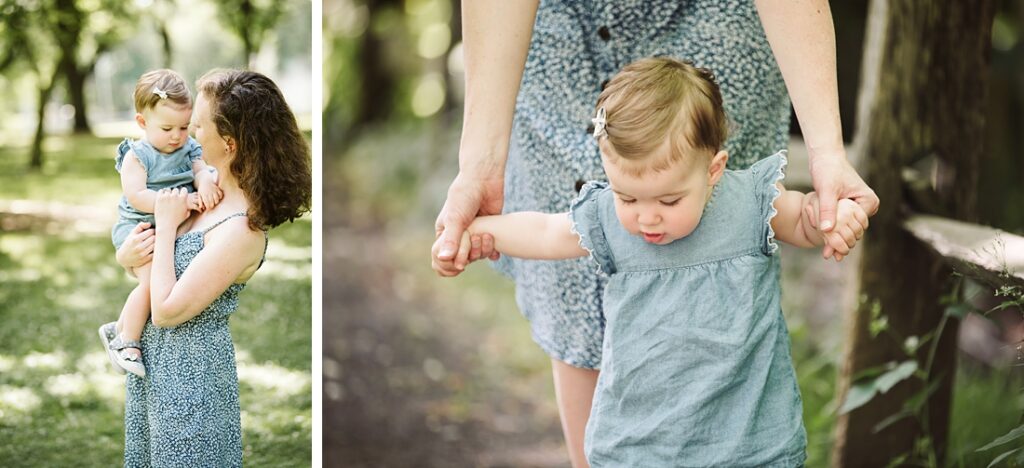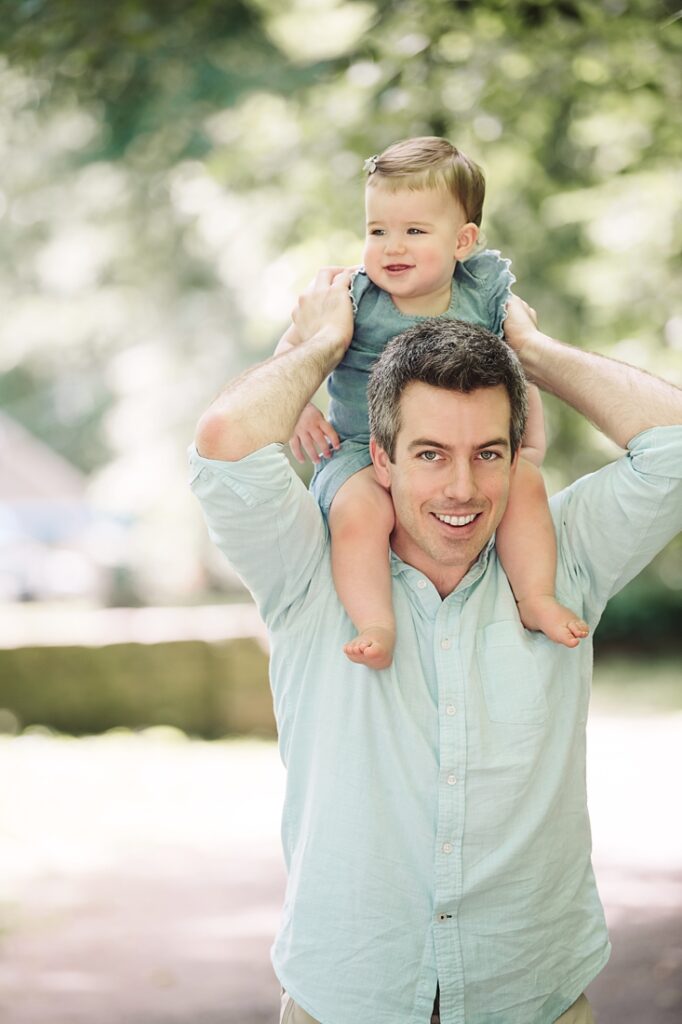 3. Forest
If we continue along a pathway we can enter the forest. The trees provide a natural shade along the trail. The forest is a beautiful and peaceful escape from city life.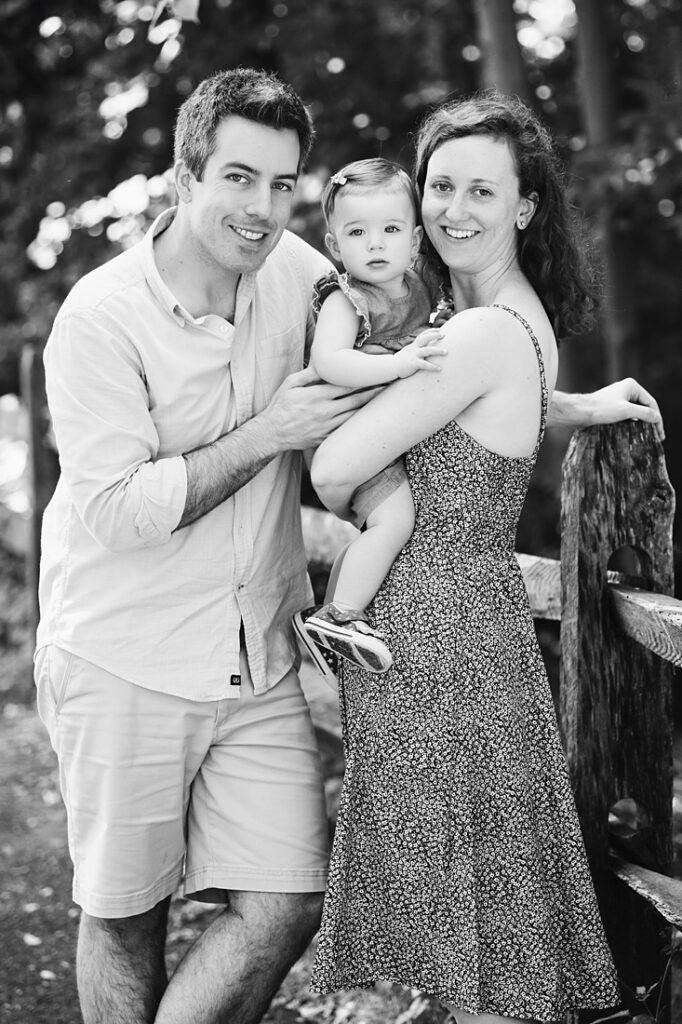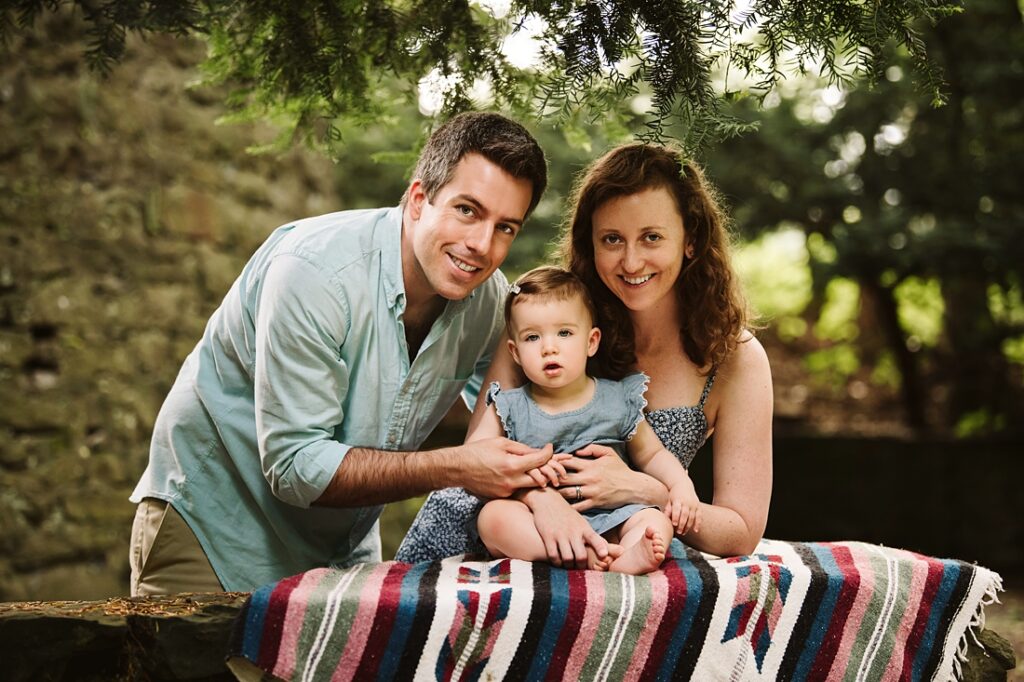 Looking for a beautiful location in Pittsburgh? Be sure to check out more blog posts exploring gorgeous locations on the blog.
Click to book your session now.