What to Expect during a Cake Smash with Laura Mares Photography
I love capturing the joy of a one year old baby and the pride of his or her parents during a cake smash photo shoot! I hope you are as excited as I am if you've already scheduled a photo shoot, and if you haven't, I hope this provides answers to your questions. 
So first, I want to highlight the differences between indoor and outdoor cake smash photo shoots. I've done a great deal of both and I think it truly depends on the family's preference.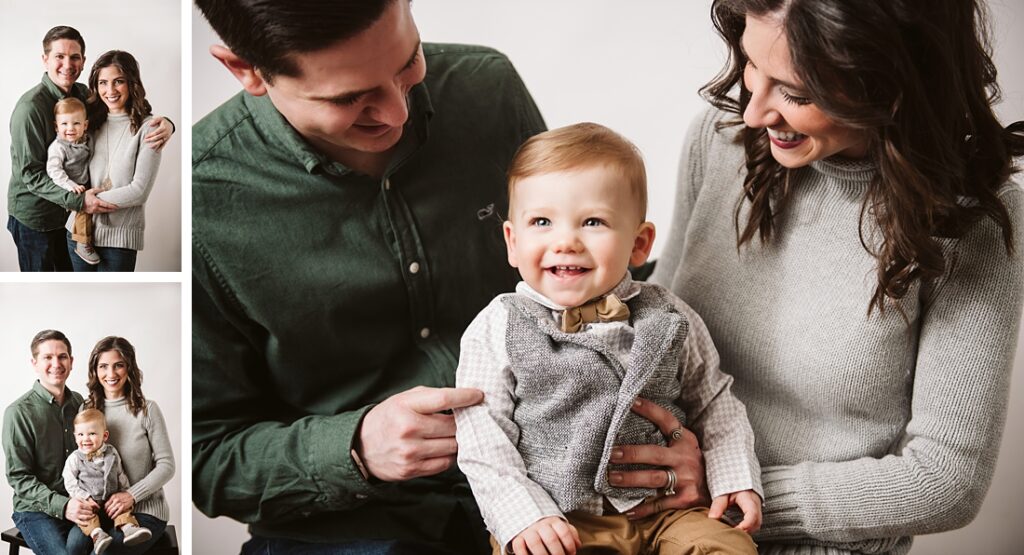 What happens at an indoor cake smash session?
During a studio session, you will have a crisp and refined photo gallery where simplicity is highlighted.
Cake: I often recommend families go for pastels and avoid red and brown icing for their cakes because needless to say…those colors don't smash well!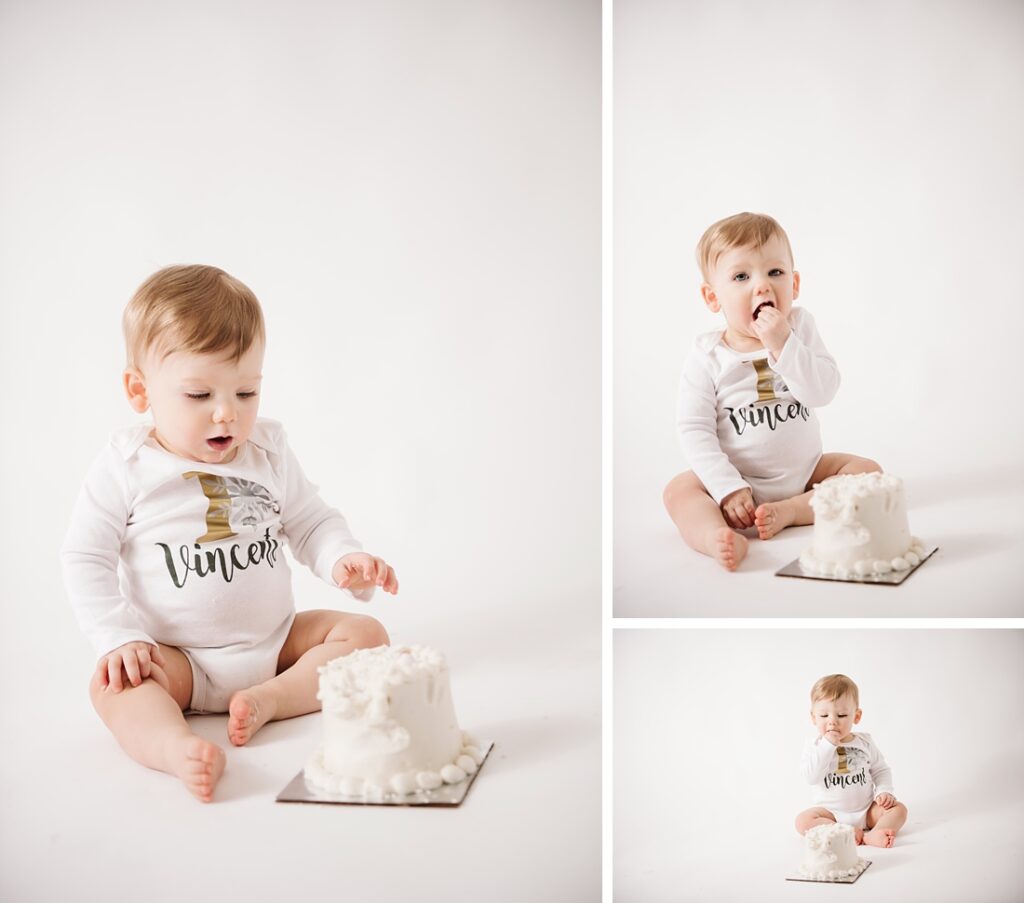 Props: Many parents love to bring their own banners and props (usually party decorations they plan on using at their child's first birthday party) and dress up their child up in high fashion! Or on the other side, some parents enjoy using a variety of banners, wooden toys, balloons, an antique toy car, and various other props which are available for you to choose from! Be sure to check out a selection of popular props in the photos below.
Clothing: Additionally, a majority of families choose to have their child in a simple diaper cover to maintain a simple and timeless look. Whichever route you choose, I'm looking forward to photographing your child!
What happens at an outdoor cake smash session?
An outdoor cake smash session is often a more rustic or botanical atmosphere. Since we will be outdoors with little access to running water (something that we have during a studio session) I recommend bringing water bottles, wipes, paper towels, and garbage bags to help clean your child before the ride home.
Cake and Props: My white, boho children's tent is a staple prop that a lot of my clients love! Additionally, I love the use of fresh flowers and pretty cake stands. Another element to consider is whether you want to incorporate a cake stand or not. Some benefits are that is keeps the cake from getting as dirty and aids in clean up. However, going without a cake stand could be less intimidating for your one year old and helps them to be more confident during the cake smash. Additionally, there is less chance of the cake actually falling! So, try to base this decision off of your family and what would work best for you.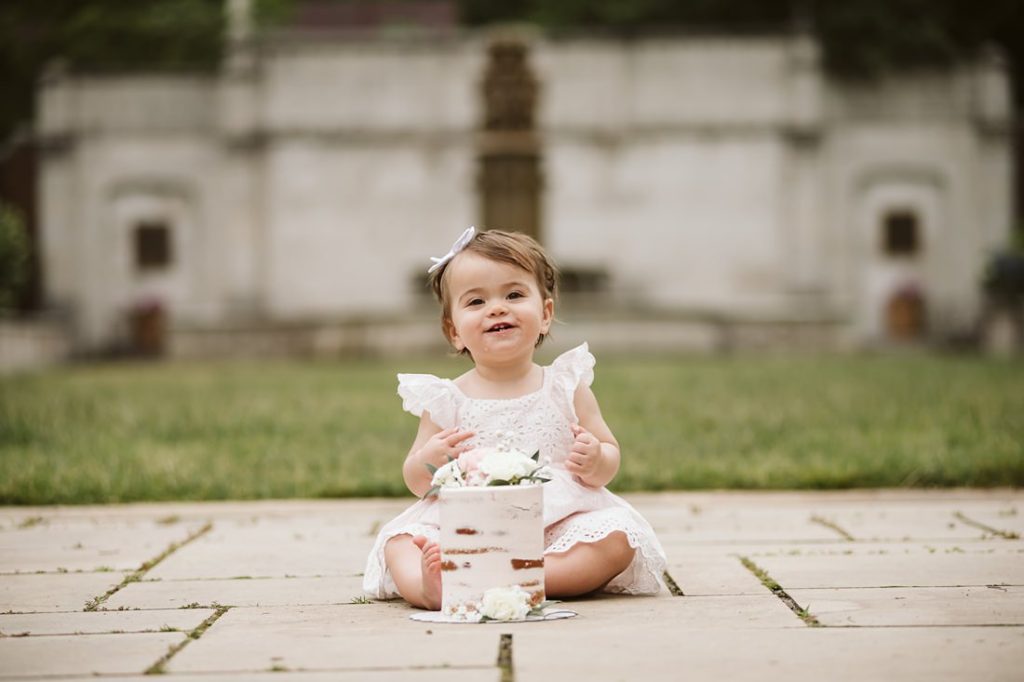 What exactly happens during a cake smash photography session?
I like to frame my cake smash session with a family shot first, a baby shot, and then the cake smash and splash all in an hour. I use this set up because your one year old will likely be a little tired after the more serious shots, so the cake is a little pick me up and incentive during the shoot. Additionally, babies are often very messy and tired of taking pictures after the cake smash itself so I think it's the perfect ending to a photo shoot.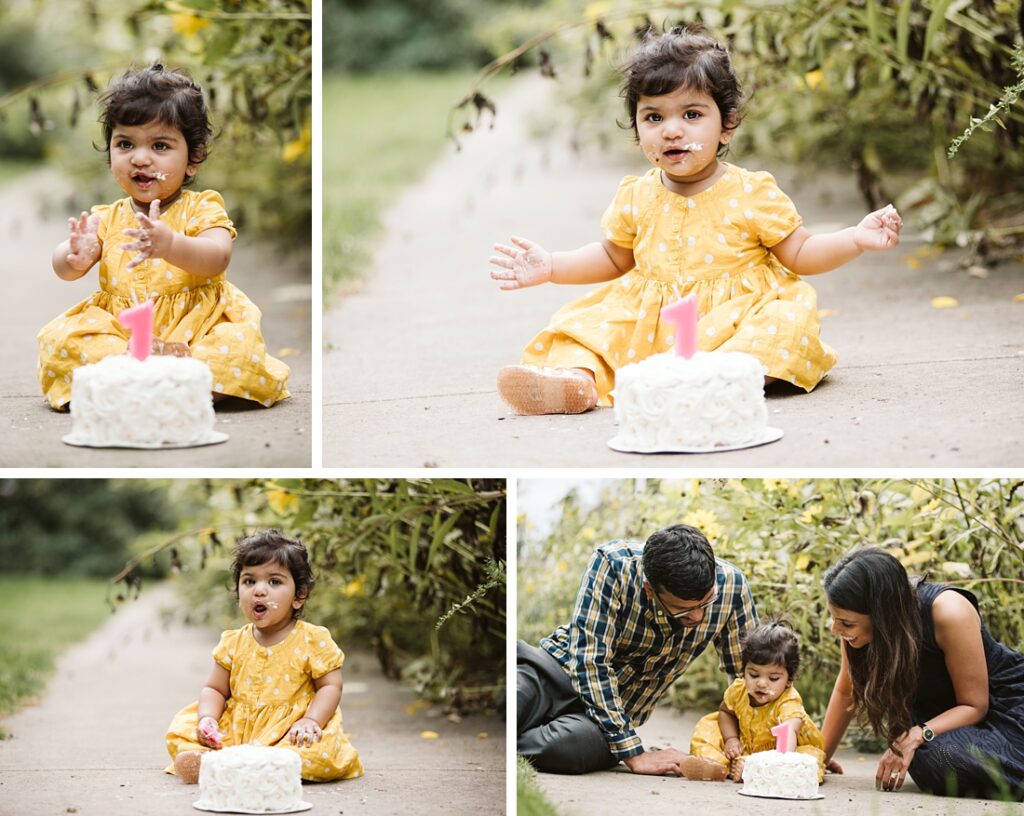 In conclusion, I hope this blog post helped answer some frequently asked questions and gave you a frame of reference as you choose what you want your baby's cake smash to look like. 
Hope to see you soon,
Laura