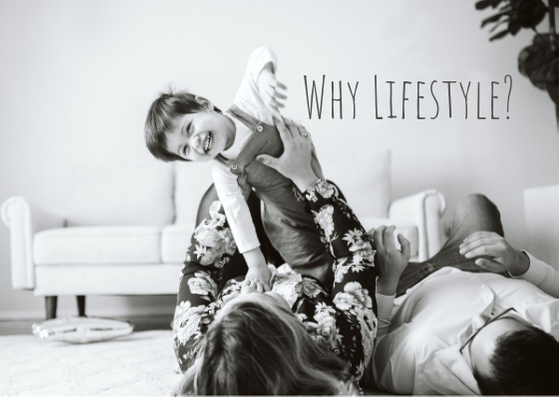 Lifestyle sessions focus on capturing the "realness" of your family. These sessions are relaxed, fun and aim to turn everyday ordinary moments into pieces of art to tell the uniqueness of your family. Lifestyle, in my opinion, is the perfect blending of documentary and portrait photography. Lifestyle photography focuses on recording connections in the family, connections between parent and child, between children, between parents, etc..
Let's document your family. Your family has a story to tell. Lifestyle photos will not be your standard look at the camera and "say cheese" type of photos. Lifestyle sessions occur in your home. Your family is photographed based around fun, everyday activities like feeding your baby or jumping on the bed! We can brainstorm the best activities for your family to capture during your lifestyle session.
I will be guiding your family during the session and we will be planning it ahead of time. You will walk away with interactive family moments that I hope you will cherish forever.
There are so many times where we say, "gosh, I wish I had someone here to capture how we are acting as a family right now."
Well, now you do! With a little help planning what to wear, what activities to do in order to get genuine reactions out of your children. This session will be incredible and the experience will be memorable.
Many clients worry about not having the "magazine" home. Or a home with enough light. Rest assured many homes are "typical" homes, not ones off of Pinterest. It's my job to use light from a window to make magic with your family.
If we need to, we will move furniture, go into areas you may not think are ideal, but very well may be!
Keep in mind, that many of the photos of your family I will be taking are of you interacting. What is in the background does not matter.
We do not have to use rooms you don't like of course and we will plan which rooms in your home will work best for what we are going for!
If you do have a home with fun elements, we will try to capture them as well!