You may have the universe if I may have Italy

Giuseppe Verdi, composer
Best things to do while in Italy to live La Dolce Vita
No wonder Italy is home to so many artists, writers, and philosophers—it's one of the prettiest places in the world. As you plan your great adventure to the country of picturesque landscapes, historical treasures and delicious food, be sure to pursue some of the best things Italy has to offer. Dotted with ivy coated pastel buildings, charming locals and the picture-perfectness of a Pinterest board, I guarantee that you'll fall in love with all Italy has to offer.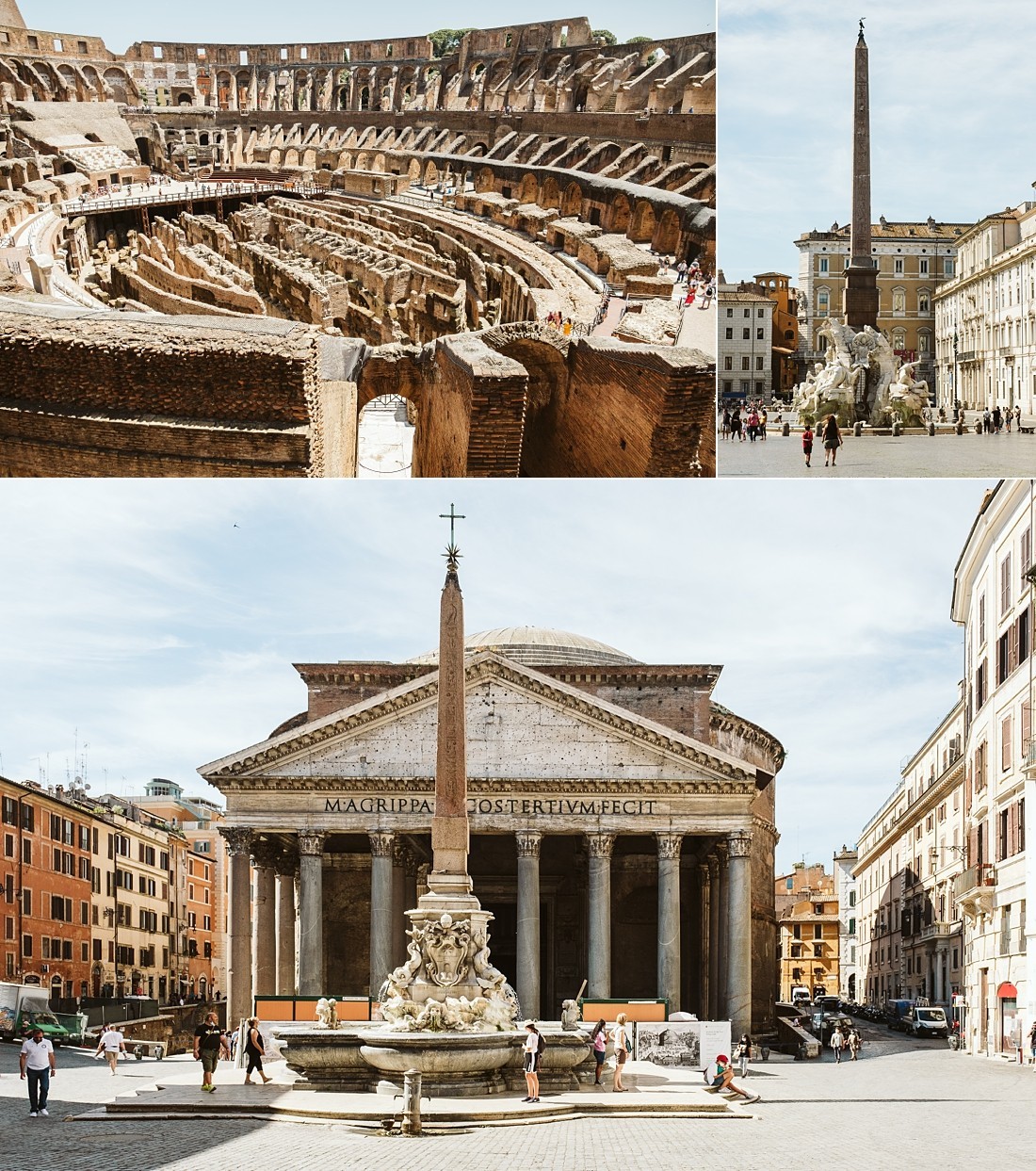 Table of Contents
EAT: Best foods to eat
DRINK: Limoncello, San Pellegrino, wine, oh my!
SEE & DO: Must-see spots
SHOP: Where the locals go shopping
PHOTOS: Best places to take pictures
EAT | Best foods to eat
What are the best foods to eat in Italy?
I'm sure when you hear the word, "Italy," your mind conjures up images of steamy pasta topped with pesto sauce or fine wine swirled in fancy glasses. So, naturally, don't forget to try as much authentic Italian food as possible during your adventure! Below, I've listed some staple items found in Rome, Naples, and the Amalfi Coast. Be sure to craft a list of five to ten must-have dishes before your trip and cater that list to the regions you're visiting. Without further ado:
Salted Cod (Baccalà) When my family visited Rome, we ate some authentic Roman style salted cod from "Dar Filettaro a Santa Barbara." Seated under flickering party lights and a fluorescent sign that read, "Filletti di Baccala," we dug in to the fried dish. If your itinerary includes Rome, make sure to include a stop at a small salted cod restaurant.
Spaghetti alla Carbonara On our first evening in Rome, we stopped at "Da Gino al Parlamento," The yellow exterior coated in plants, parked guests' bikes, and glittering lights, it's an incredibly enchanting space. A packed location, guests exit the small entryway stuffed and happy. The inside teeters the balance beam between cluttered and homey, the vaulted ceiling and walls coated in picture frames and murals of the Italian countryside.
Cacio e Pepe Pecorino cheese and black pepper – simple and delicious. We enjoyed it our first night in Rome.
Lasagne was recommended to my my a German friend who worked in an Italian restaurant. It's made differently in Italy than in the USA with a meaty Bolognese sauce and creamy béchamel sauce between the layers of pasta.
Burrata Imagine the best cheese of your life. Multiply that sensation by 10 and you have Burrata. Produced from cow's milk (or buffalo milk), rennet and cream, when sliced open the thickened stracciatella flows out. With a different texture in the interior and exterior, the cheese is best experienced fresh.
Pizza This is a given, but make sure to hold out for an excellent local spot as opposed to the overrun touristy spots. I'd say that the best pizza in Italy is Pizza Margherita from Naples!
Delizie al Limone Overlooking Positano's dreamy beaches, we shared a creamy lemon dessert famously made from Amalfi Coast lemons. If you love cold desserts, this is a must-have for everyone visiting this region of Italy.
Gelato Of course, every flavor and type of gelato in Italy is worth swooning over, but here are some of the most unique flavors that you'd never find in the United States: Ricotta Stregata, Zabione and Panna Cotta.
Cassata Cassata is made of sponge cake, fruit juices, ricotta cheese, and candied fruit. It's filling is similar to cannoli and it's a specialty from Sicily but you can find it in most places in Italy. If you enter a dessert shop in Italy and find yourself completely overwhelmed by the creamy, colorful sweets, consider trying this one!
Tiramisu Perhaps it's an obvious choice but tiramisu should always be a must. 🙂
DRINK | Limoncello, San Pellegrino, wine, oh my!
What are the best drinks in Italy?
Aperitivo This drink is traditionally viewed as a great way to prepare the digestive system before a delicious meal.
Limoncelllo This Italian liquor is made with lemon zest, spirits, sugar and water. The drink is usually associated with Sorrento, Amalfi Coast and Capri.
Lemonsoda The Italian lemonade with pulp and lemon juice is refreshing and thirst-quenching. Produced with delicious Italian lemons!
Bellini This cocktail is made with Prosecco and white peach nectar. It's refreshing on hot summer days near the beach.
Cappuccino Not your Starbuck's coffee! Always served in a small cup, your Italy trip won't be complete without this classic drink 🙂
San Pellegrino My favorite sparking water, I just had to enjoy it locally while I visited Italy.
SEE & DO | Must-see spots
What should I visit in Italy?
Amalfi Coast Traveling to Sorrento, Positano and Capri were some of the highlights from the trip. If traveling in the summer time, know that being near the water is your best bet to surviving the heat. While on the Amalfi coast, make sure to try some lemons, explore the small streets and shops and swim in the crystal clear Mediterranean Sea. Positano's picturesque coast-line offers so many iconic views that are perfect for photographing and simply enjoying. One tip I think every traveler should know is that the Mediterranean is incredibly salty and you'll most likely be left with a coat of salt on your body after a refreshing swim, so it's important to bring towels and take advantage of the water fountains. We scheduled our family photos in Positano and I'd recommend anywhere on the Amalfi Coast as the ideal spot for those considering taking family photos while on vacation in Italy.
Florence The Uffizi Gallery is a highlight from Florence as it holds Botticelli's "The Birth of Venus." I also recommend traveling to the Duomo, a terracottas-tiled dome and cathedral. The Basilica di San Lorenzo is absolutely breathtaking and another must-see from Florence.
Rome Everyone should see the Trevi Fountain, but be prepared for massive crowds. One highlight from our trip was 1). Our Airbnb was a ten minute walk from the fountain and 2). because of travel restrictions in 2021, at one point we had the foundation completely to ourselves! If you want a more private experience, aim to visit the fountain around 6am or later at night. The Colosseum is another truly epic site in Rome. On the tour you experience the museum as well as that epic views from inside the Colosseum. The Pantheon is another worthwhile site, a testament to the genius and skill of the Roman people. In fact, it's the best preserved monument from Ancient Rome. The Roman Forum is great for travelers interested in the history of Rome and the Roman Empire. Fun fact: the sewer system is the same system laid by the Etruscans around 500 BC.
Vatican City The Vatican Museums were my highlight of the Vatican, mostly because I finally saw the Sistine Chapel again! If you love art and art history, make sure to schedule a day to tour the Vatican and its museums.
Venice If you visit Venice, splurge for the gondola, YOU WILL NOT REGRET IT. It's one of my favorite parts about Venice and if you hire a friendly gondolier, you might be serenaded with an Italian love song. Doge's Palace is a must-see gothic museum, the Riatlo Bride is near the Sunday fish market and is a great place to simply stroll and take in Venice in all her glory. Saint Mark's Basilica is absolutely stunning and another important spot to experience. I also recommend eating at a restaurant near the water so you can watch the boats ride past. It's more authentic to dine with the smell of the canals.
SHOP | Where the locals go shopping
What are the best stores in Italy?
First of all, if shopping for souvenirs, I'd recommend Italian ceramics, Limoncello, Olive oil, Murano glassware or pieces of religious art from Rome or Naples. As for specific stores, I'd recommend Emporio della Ceramica from Positano for ceramics. Via del Governo Vecchio in Rome is a great street with vintage finds and great jewelry pieces. Lastly, Pastificio Giacomo Rizzo is a great store in Venice with high quality olive oil. If you make it to the Island of Capri you may like to pick up a unique Capri bell.
If you decide to explore Venice, there are different souvenirs for that region. The lace making process began on the island of Burano, and Venetian women have continued the practice to this day. Venetian lace is a great gift or keepsake, specifically purchased at Merletti d'Arte Martine, Creazioni Monica and Martina VIDAL Venice. Beware of counterfeit, Chinese lace while shopping.
PHOTOS | Best places to take pictures
What are the best photo-opps in Italy?
Positano One of the best spots for having your picture taken in Italy are on beaches of Positano. It's a great location that is really reflective of Italy. The peachy pastel buildings, beautiful ocean view and scenic hills make this location breathtaking.
Fountains Another great spot is near any of the fountains in Italy: from Rome to Florence. The Trevi fountain, Fountain of Neptune, Fountana del Patheon and Fountain of St. Peter's Square are all gorgeous spots for photos.
Narrow Streets Lastly, any of the cute narrow streets in Italy are a great spot. Don't take the unsung beauties of Italy for granted. There are thousands of adorable spots that aren't overrun by tourists…appreciate them!
I hope these tips of what food to eat, drinks to order, places to go, things to buy and photos to take have helped you plan your upcoming dream trip to Italy and live La Dolce Vita.
Remember what the Italian composer, Giuseppe Verdi said: You may have the universe if I may have Italy…time to explore one of the most beautiful places on earth.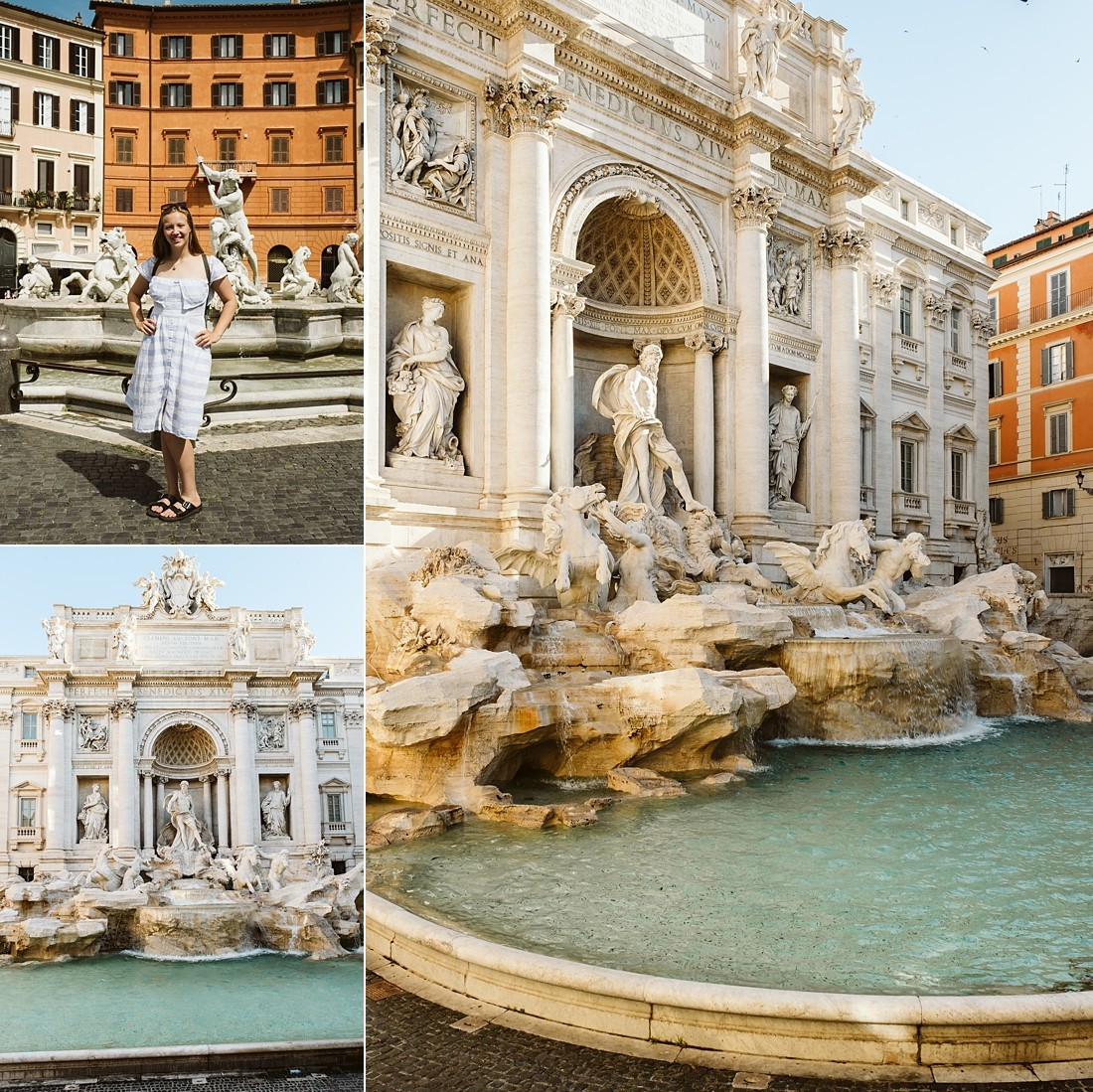 I hope you picked up tips to help you plan your own family's trip to Italy!
Here's a map highlighting our favorite spots from our trip to help you plan your own family adventure in Italy!