Here is our List of the Best of the Best Things to do in St. Louis
St. Louis is a great place for a family vacation. We stayed at a quiet Airbnb in West County. We prefer Airbnb to hotels, because we like the extra space, having outdoor living space and a kitchen. We enjoyed delicious food and drinks while exploring all that St. Louis has to offer! Check out our recommendations below.

Best BBQ Restaurants in St. Louis
Sugarfire Smokehouse is home of the best sandwich in the world. I have to say that although we loved the experience and the award winning brisket, pulled pork and turkey, we went to try the famous Cuban Reuben! Sadly, it wasn't available at any of the locations the week we were in STL. So eating the world's best sandwich will have to remain on our bucket list. 🙁
We wanted to try BBQ while in St Louis. We heard that Pappy's Smokehouse has the best ribs in America, according to the Food Network. We were hooked after the first bite. The staff was the friendliest we encountered and the ribs were simply the best! We all commended that we probably won't order ribs in Pittsburgh again, how could any other restaurant compare to the best?!
If we had more time, we would have loved to have visited Salt + Smoke too.
Must See Attractions in St. Louis
Gateway Arch National Park
The Arch is as tall as it is wide, 630 feet. We visited the museum before taking the tram to the top. Five people fit in one tram, it's a little cramped. But keep in mind it takes four minutes to ride to the top and only three minutes to come back down. It was interesting to learn that due to the curved design, an elevator wouldn't work so a new tram was invented that was part elevator and part ferris wheel.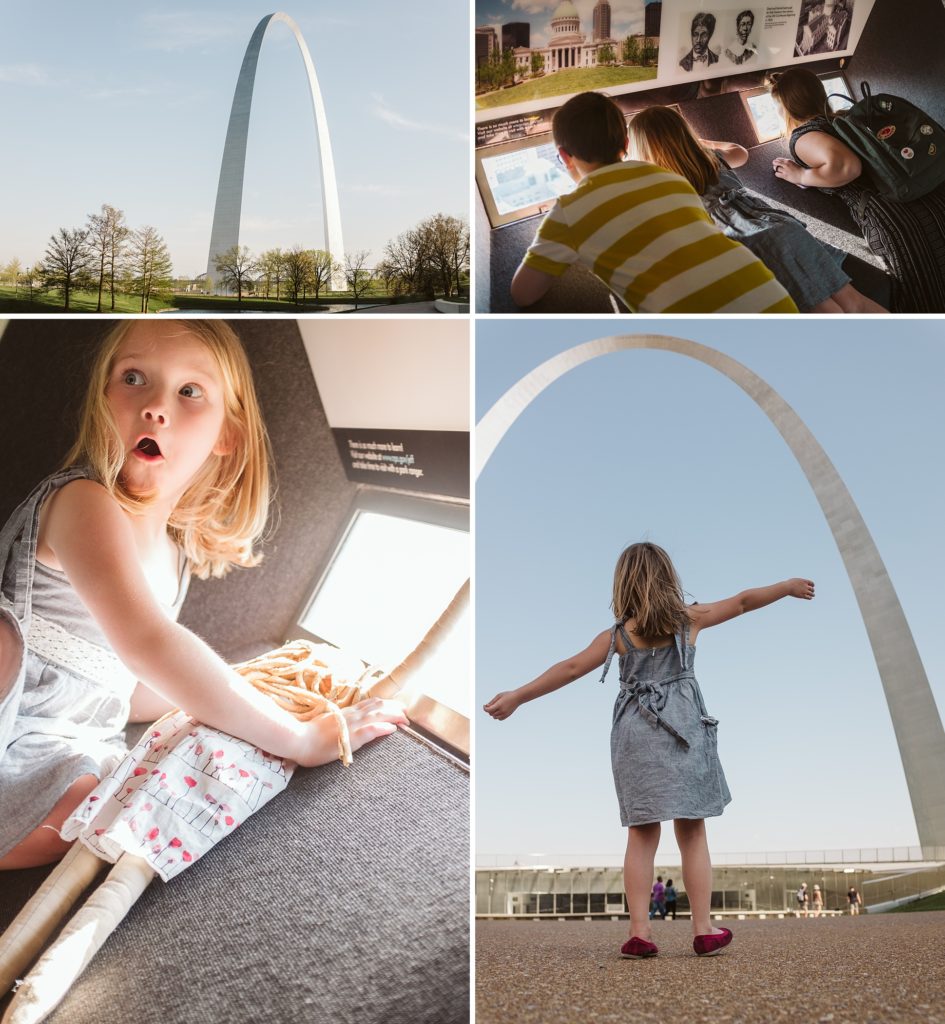 Forest Park
In 2016, Forest Park was voted the best City Park in the country by readers of USA Today. You will find the Saint Louis Zoo, Saint Louis Art Museum, Missouri History Museum, Saint Louis Science Center and the Muny, all in Forest Park's 1,300 acres. Although we would have loved to have spent more time in Forest Park, we only were able to visit the Saint Louis Zoo. The zoo was voted America's top free attraction, is located on 90 acres, and is home to more than 500 species of animals, many of them rare and endangered.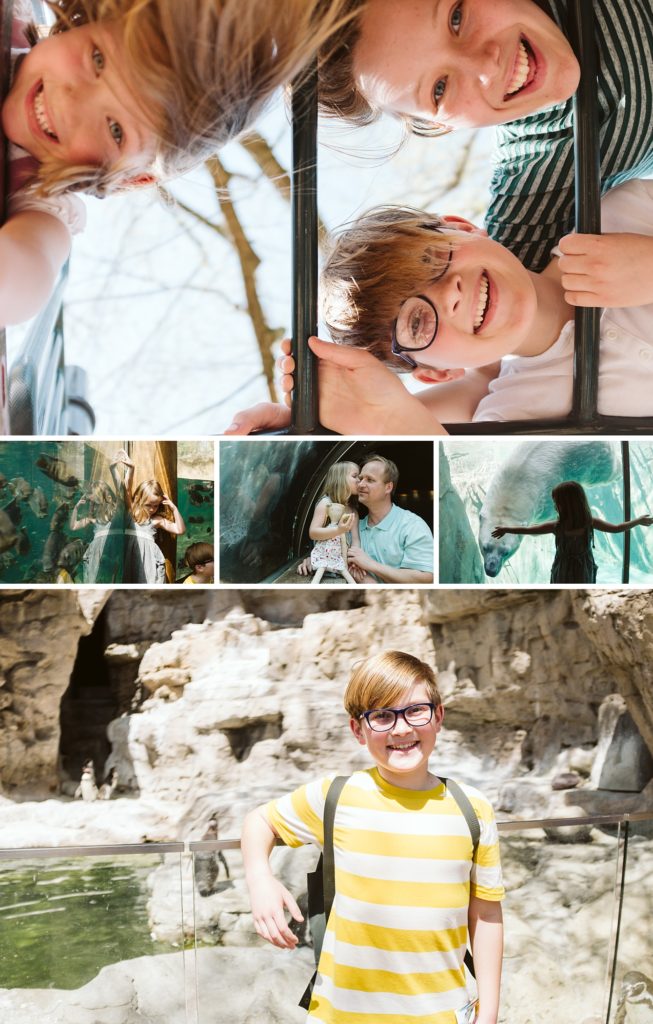 Missouri Botanical Garden
Weeks before we visited STL, I met a wonderful family that had recently relocated from St. Louis to Pittsburgh. They shared with me so many great places to visit, including the Missouri Botanical Gardens. Based on their strong recommendation we made it a priority to visit the garden. It is 79 acres of beauty and fun for the family. I learned that botanical means that it is an educational garden. We took a tour and learned so much from our tour guide. "Founded in 1859, the Missouri Botanical Garden is the nation's oldest botanical garden in continuous operation and a National Historic Landmark." The Butterfly House in Chesterfield is also worth a visit.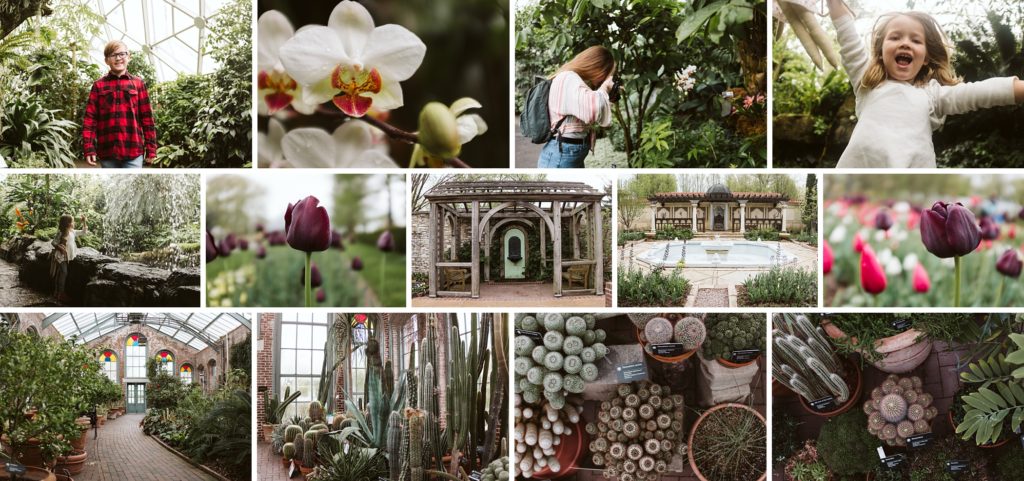 Things To Do in St. Louis
Visit the Loop
Delmar Loop was named as one of the top 10 streets in the USA. Delmar Loop is a ten-block section of distinctive stores. We enjoyed lunch at Fitz's Bottling Company, a family friendly restaurant with delicious home made meals and signature shakes! We enjoyed the burgers, toasted ravioli and shared a Eurostar milkshake (Fitz's Root Beer, vanilla ice cream, Nutella, caramel sauce and whipped cream.) Not only did we love the meal, we loved the experience of eating in the large 1928 brick building and watching the assembly line. Fitz's Root Beer has been recognized as one of the best root beers in the United States.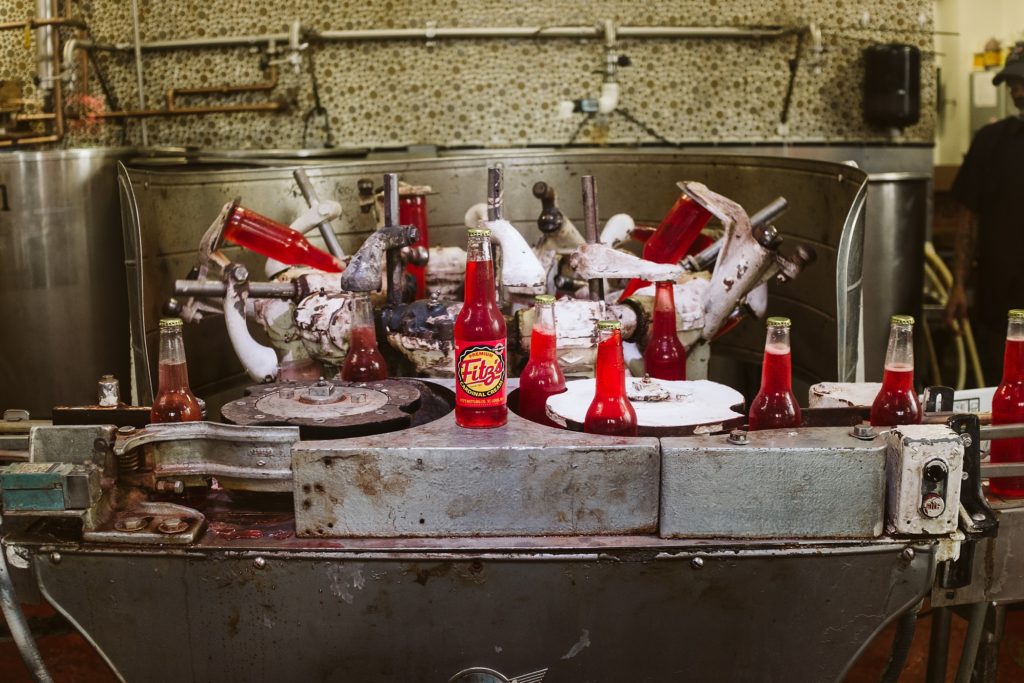 Another great stop on the Loop is Vintage Vinyl. We stopped in for an impromptu photo shoot. We loved browsing through the extensive collection! Vintage Vinyl was named top 10 Best Record Stores in the USA by USA Today!

Take a Tour of the Anheuser Busch Brewery
No trip to St. Louis would be complete without visiting the clydesdales and enjoying a proper sampling of "The King of Beers," on an Anheuser Busch Brewery Tour. We relaxed and waited for our tour to begin in the biergarten. The one hour free tour of the brewery was very interesting and felt like we were exploring a historic town rather than a factory.

Enjoy Ice Cream at Clementine's Creamery
Our family loves searching for the best ice cream shops when we travel! Once we heard that Clementine's was the best, we headed there! Have you heard of gooey butter cakes? Well they were invented in STL and are still popular today. Clementine's had gooey butter cake ice cream the day we visited. While we ordered several delicious types of ice cream, all five of us agreed that we loved the gooey butter cake ice cream the best! Clementine's is located near Lafayette Square.

Ride the roller coasters at Six Flags
We have a teenager, a tween and a preschooler. All three of our children loved Six Flags! The two oldest rode nearly every roller coaster while our youngest rode several roller coasters as well as the children's rides. We went at opening and left at closing. It was a fun filled day. As we were leaving we saw a sign for the world's best funnel cake sundae. The five of us shared one, but it was gone before we knew it! I have to say it was very good!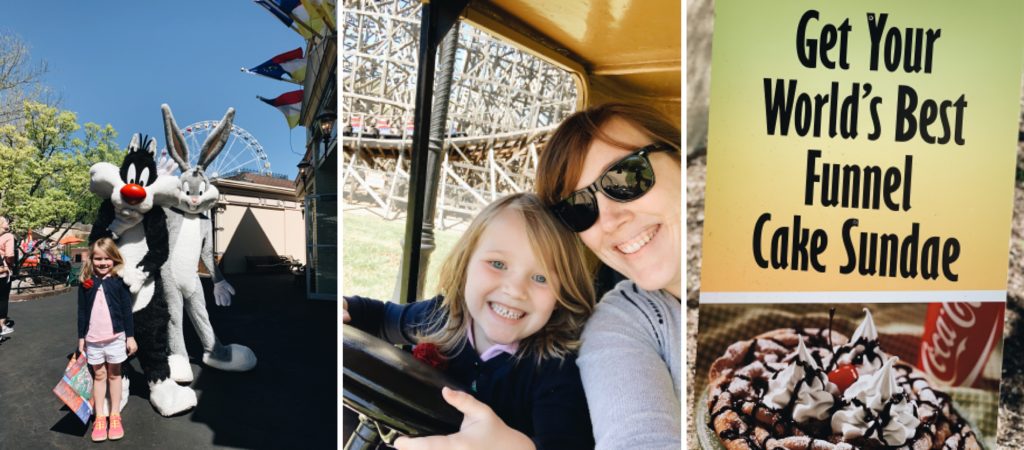 Drink Coffee at a Garden Shop in Webster Groves
I love plants and coffee, who doesn't! As soon as I learned about Maypop, a coffee and garden shop I wanted to visit it! Paul and I enjoyed espressos while our kids ordered chai tea lates and hedgehog sugar cookies. After we ordered our treats in the coffee shop, we headed next door to the greenhouse. Our drinks were delivered to us by the friendly barista. We sat nestled between rubber trees and monsteras. ? One of those monsteras now greets us everyday from the side of our fireplace!

Try the St. Louis Style Pizza at Imo's
I recommend STL style pizza not for the flavor, but for the experience! ? The crust is crunchy like a cracker. The cheese, only available in St. Louis, is called Provel. It is a processed fusion of provolone, Swiss and white cheddar. I read that the original idea of creating this processed cheese was to alleviate the strings of melted cheese that often occur when you take a bite of pizza. I was recently talking to a family from St. Louis who was dumbfounded that I didn't love the pizza. So if you try it, let us know what you think in the comments below!! While at Imo's try the toasted ravioli.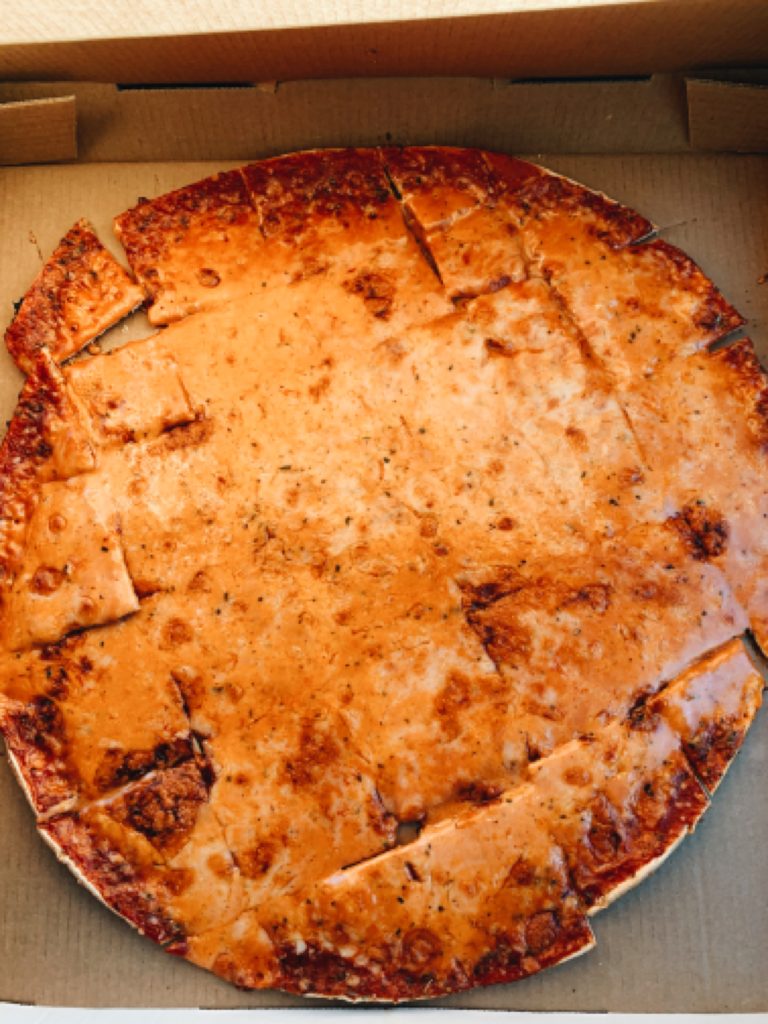 A Couple of Interesting Facts
Panera Bread Company started in St. Louis as the St. Louis Bread Company! So if you are hungry for a panini in STL, you should head to the nearest St. Louis Bread Company, because you won't find a Panera anywhere!!
Rumor has it that the Cathedral Basilica of Saint Louis has the most stained glass windows of anywhere. Since we happened to drive past, we stopped to check it out.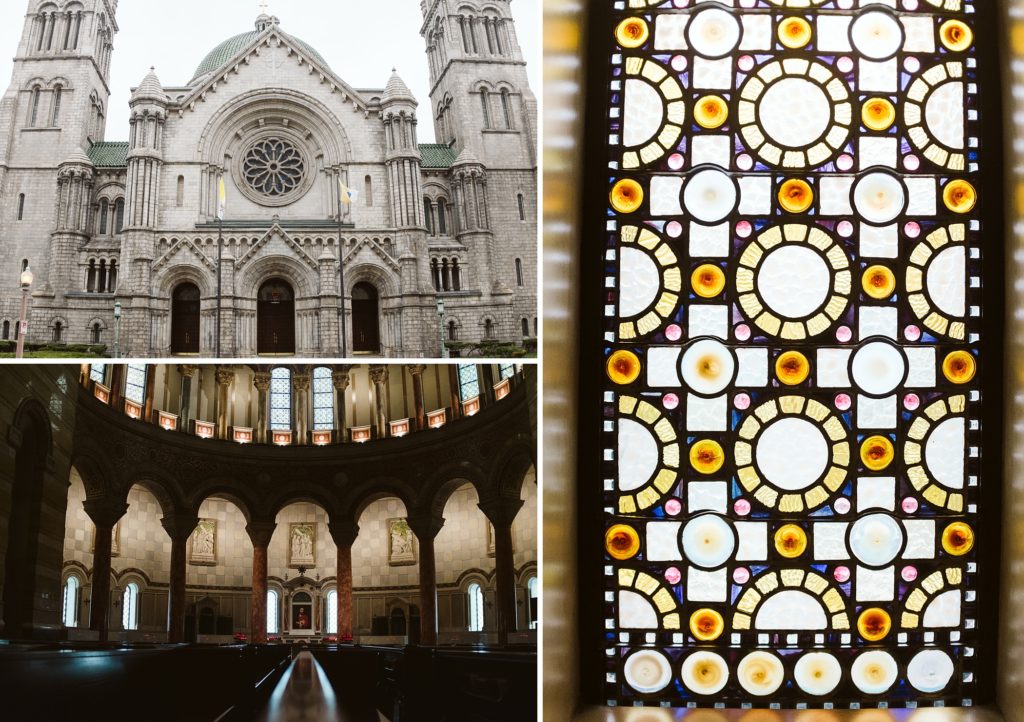 Try Gooey Butter Cake, A STL Original
We enjoy trying new recipes at home of the foods that we tried while were traveling. The next time we take a cake somewhere, we plan to try this recipe that we found on allrecipes.com.
1 (18.25 ounce) package yellow cake mix
1/2 C butter, melted
2 eggs
1 tsp vanilla extract
1 (8 ounce) package cream cheese
2 eggs
1 teaspoon vanilla extract
4 cups confectioners' sugar
Directions
Preheat oven to 350 degrees F (175 degrees C).
Mix cake mix, melted butter or margarine, 1 teaspoon vanilla, and 2 eggs with a spoon. Pat into a 9 X 13 inch pan.
Mix cream cheese, 2 eggs, and 1 teaspoon vanilla with an electric mixer. Slowly beat in confectioner's sugar. Pour over cake layer.
Bake for 40 to 45 minutes. Cool.