Pittsburgh is a beautiful city with amazing families! Last summer, I received a call from a then Pittsburgh mom asking to schedule a golden hour family lifestyle session featuring their backyard tree deck built around two hundred-year-old sycamore trees. Honestly, I could have pinched myself. I think being a photographer must be the best job in the world! Together we spent two hours laughing and participating in fun activities like dancing, snuggling and even climbing on dad to keep the children engaged.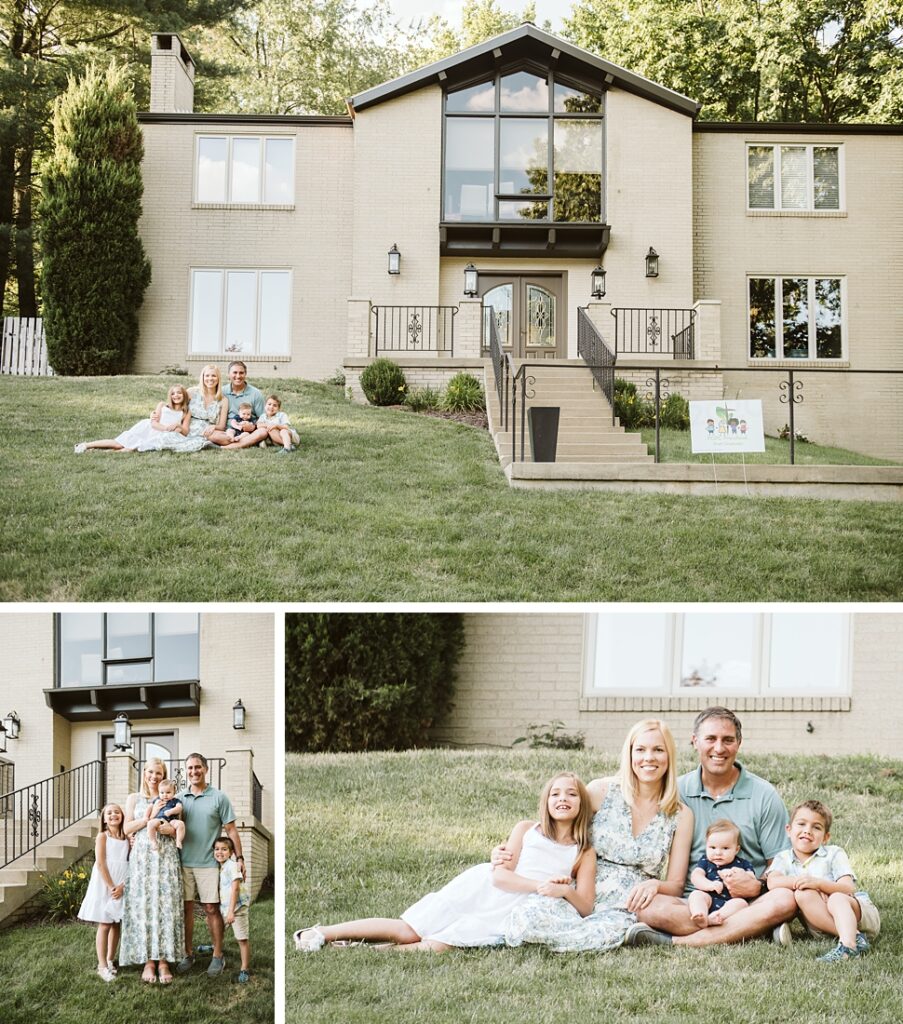 How did you and your spouse meet?
Through friends in Miami, Florida where we were both living at the time.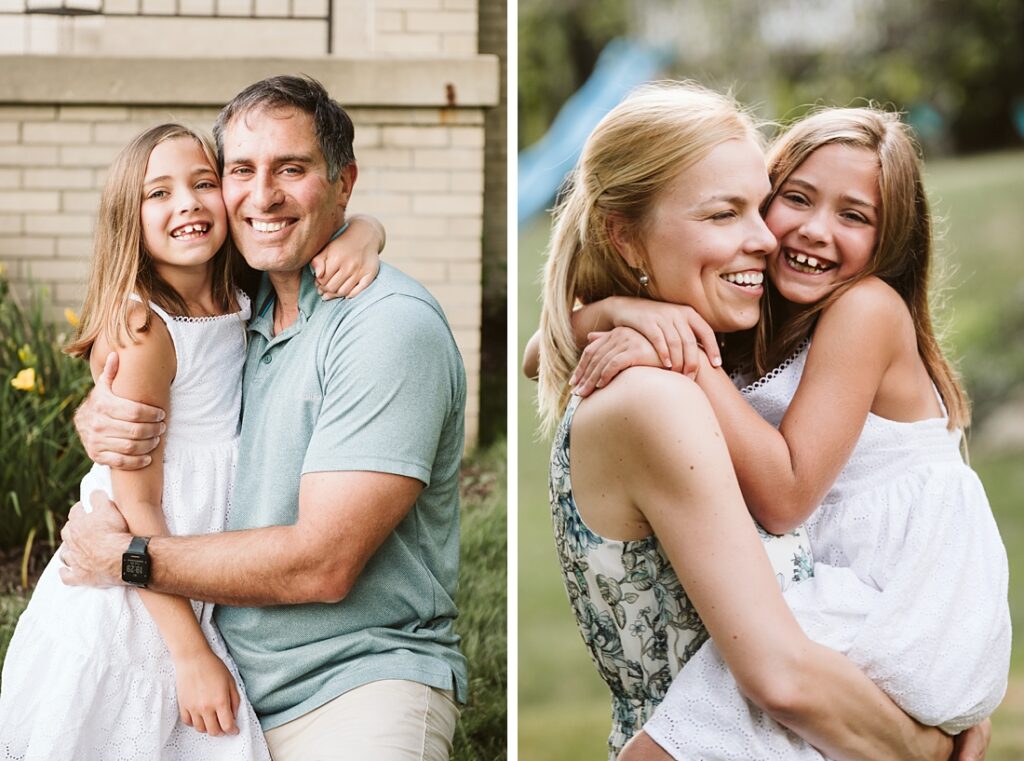 What do you enjoy about living in the Pittsburgh area?
Snow in May. lol j/k…. Safe, family-friendly, great schools, and the cost of living is low.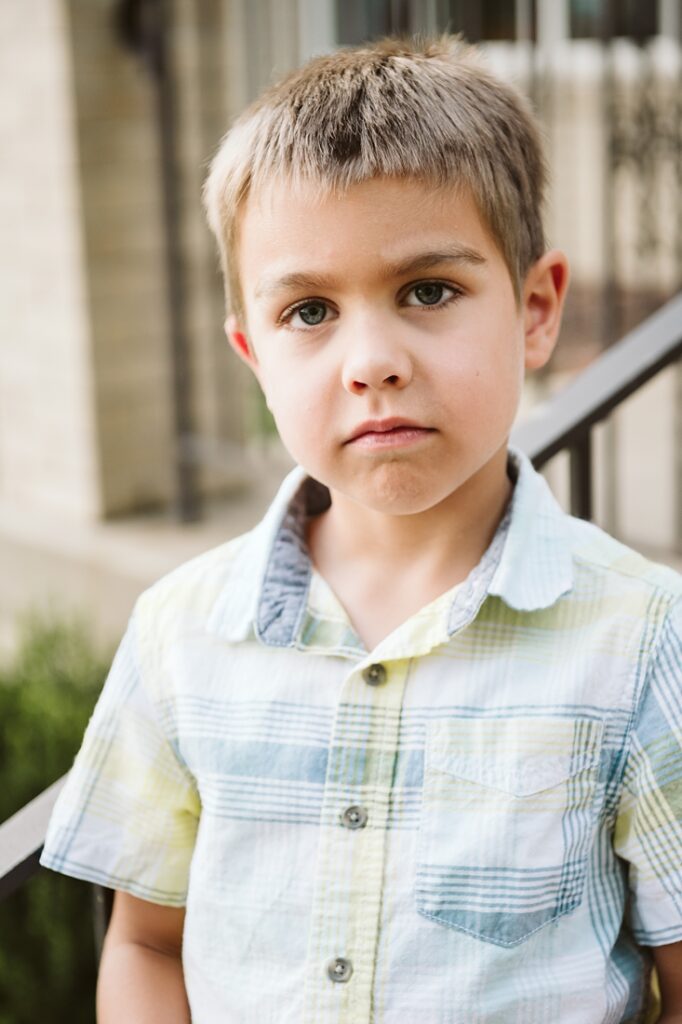 Write 3 adjectives that describe your family.
Energetic, silly, and curious.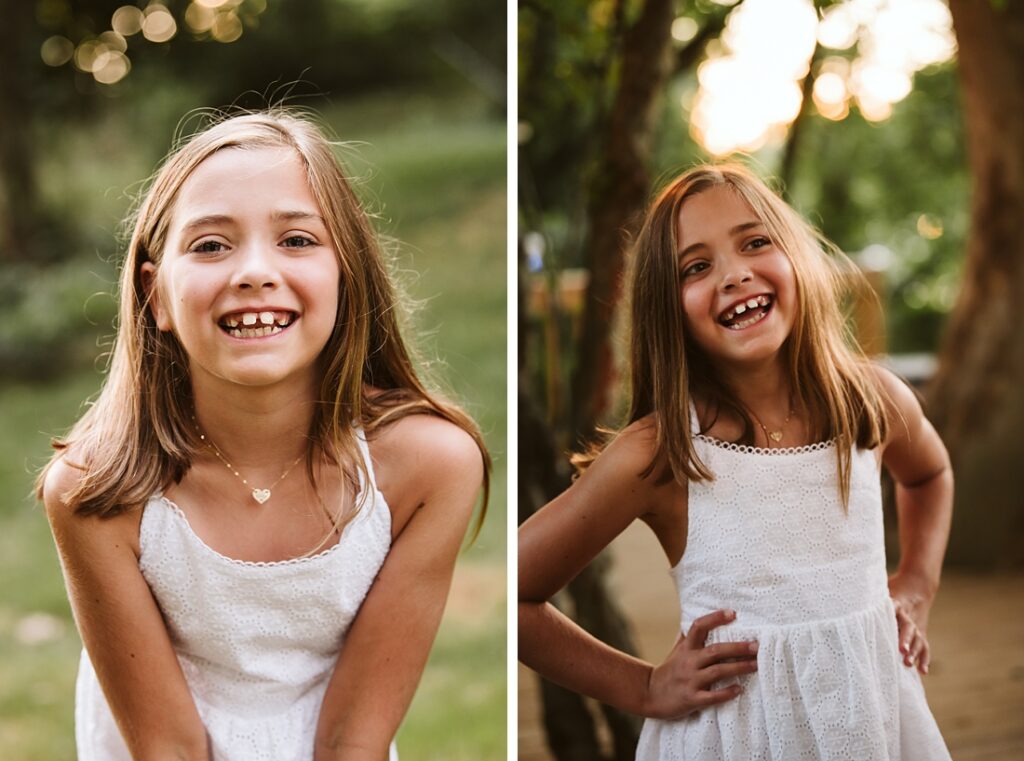 Describe your children.
Emily is 8 and is sweet, caring, shy, and friendly. Nicholas is 6 and is silly, talkative, and inquisitive. Michael is 8 months (4 months in the pictures) and is the smiliest baby we have had. He loves to laugh and play with his siblings, especially his big sister. 🙂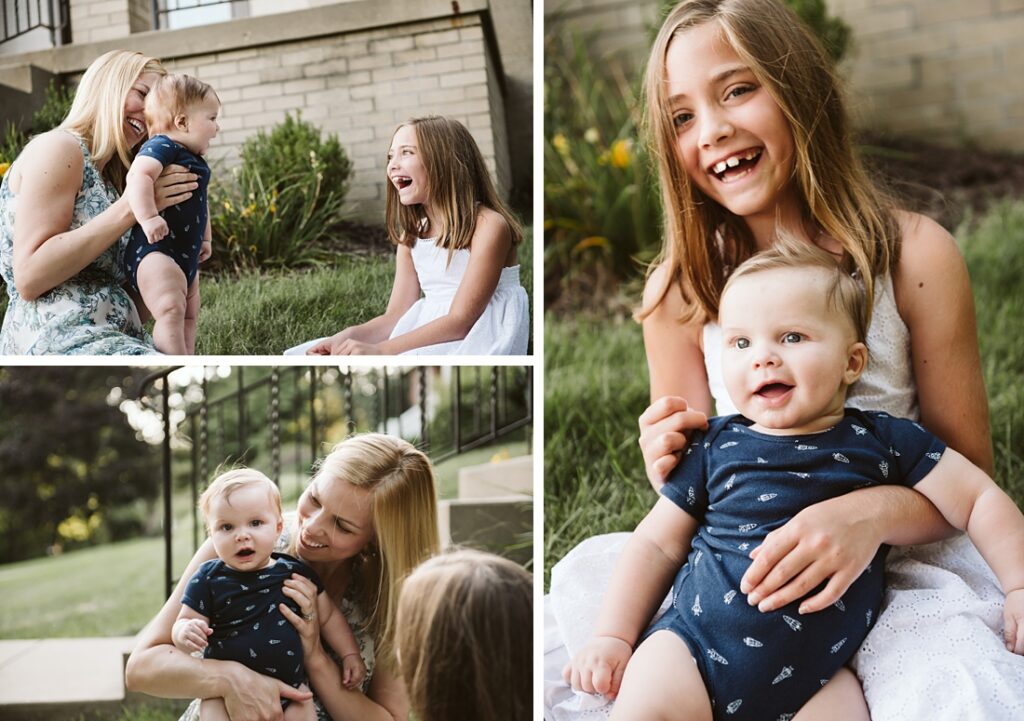 What are your family's favorite things to do in and around Pittsburgh?
We loved biking on the Millvale trail, hanging out at Squaw Valley Park, and exploring hidden gems across the Western PA countryside.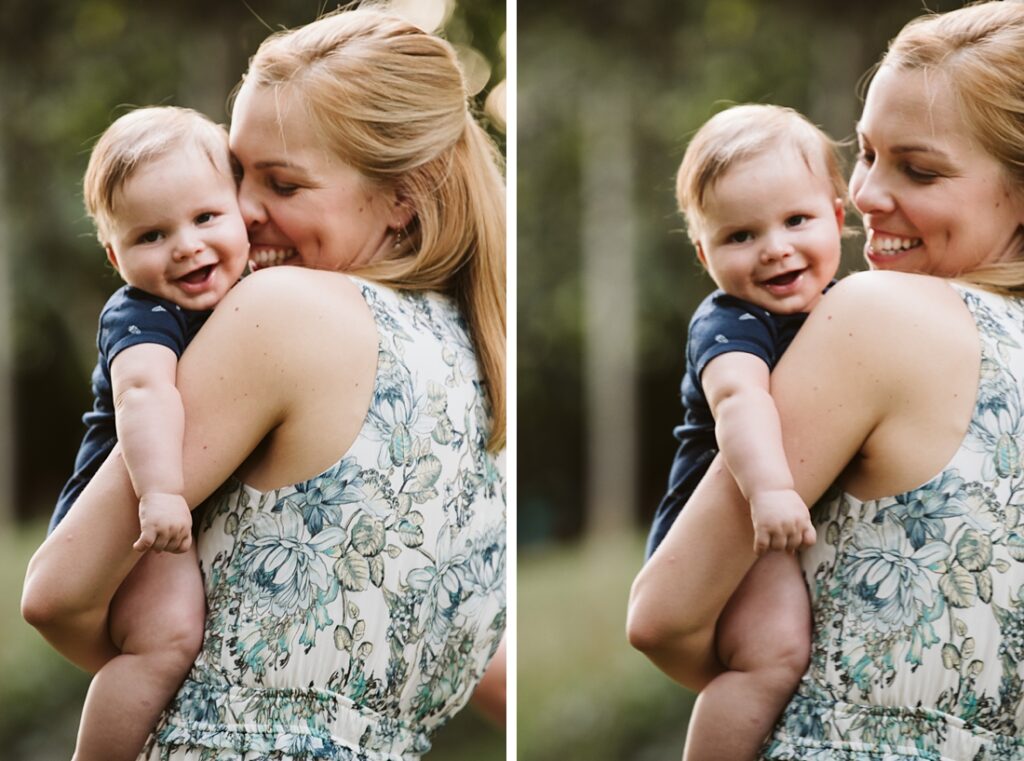 Share a funny family memory.
I can't think of one of our family, per se, but we do have lots of fun memories of our kids just being kids. Videos we have captures with our cell phones. Like the one of Emily pretending to be a fairy godmother from Cinderella and turning toddling Nicholas into a pumpkin. Or the one of Emily "talking" to her Lego giraffe about "Chrissy lights" (Christmas lights) and being a big girl. Or the one of Nicholas throwing a tea party for Cameron and I, which included asking us if we "needed a NAP-kin" and telling us it was "in the french toast" (the taco shaped napkin holder). Cameron and the kids might have something better, so I'll ask them and if there something better, I'll email you. 😉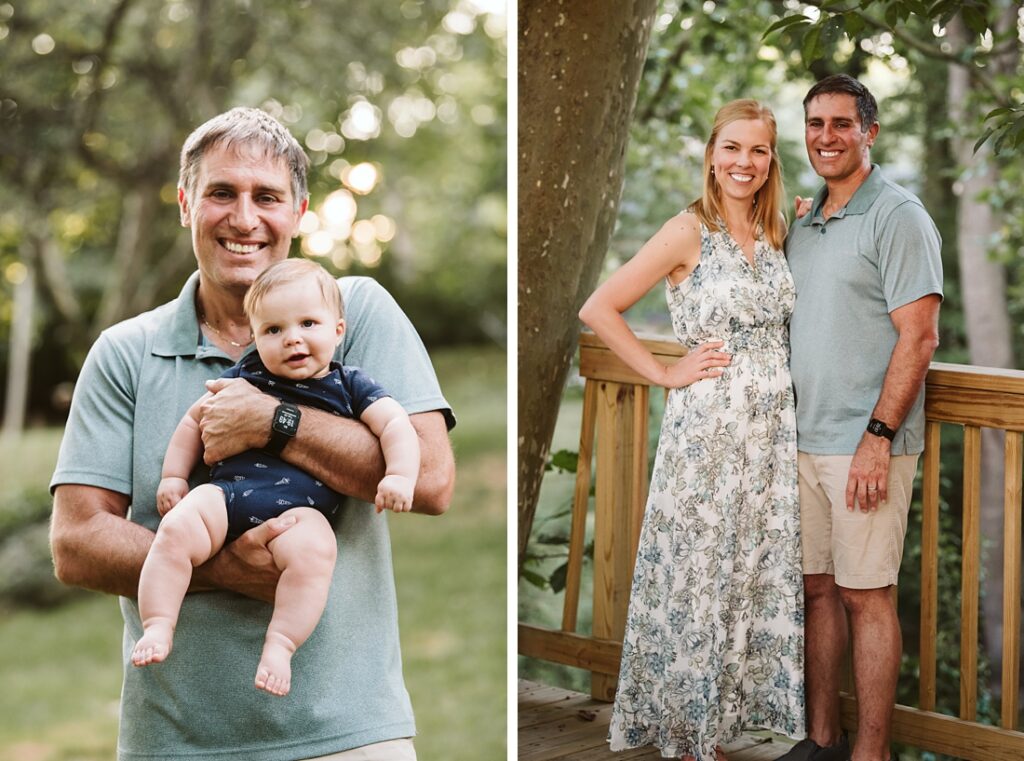 What is your family's favorite restaurant?
This one is easy….. Walnut Grill! If they had loyalty status, we'd be Diamonds! We were there ALL THE TIME.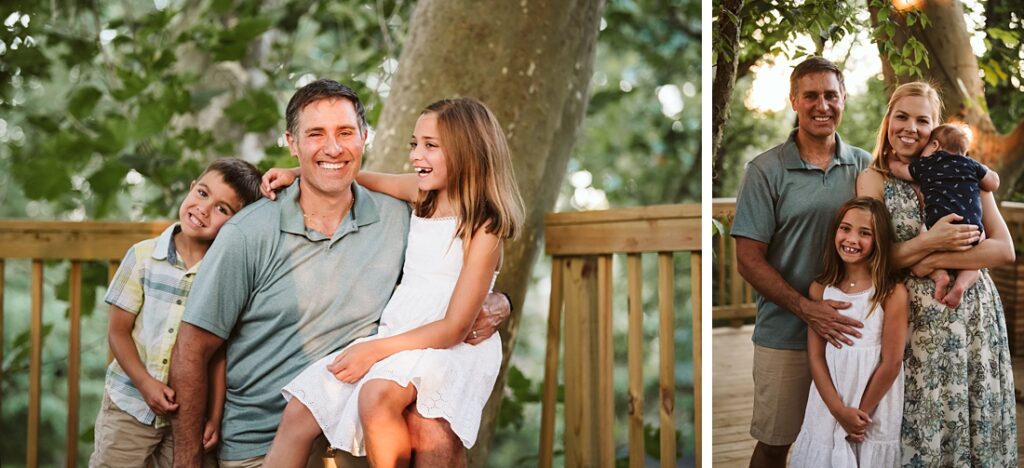 What is your family's favorite meal to cook at home?
We have a lot! I really enjoy cooking and the kids love rating me on all the new dishes I try. I have borrowed and adapted a lot of ideas from Blue Apron. Our favorite Blue Apron dish is Chicken and Dumplings. Easy to make at home, a kid favorite, and everything cooks in one big pot or pan. We also really like chicken piccata, chicken tacos (cooked in the slow cooker; makes it super easy!), and Blue Apron's Mezza Luna Lasagna.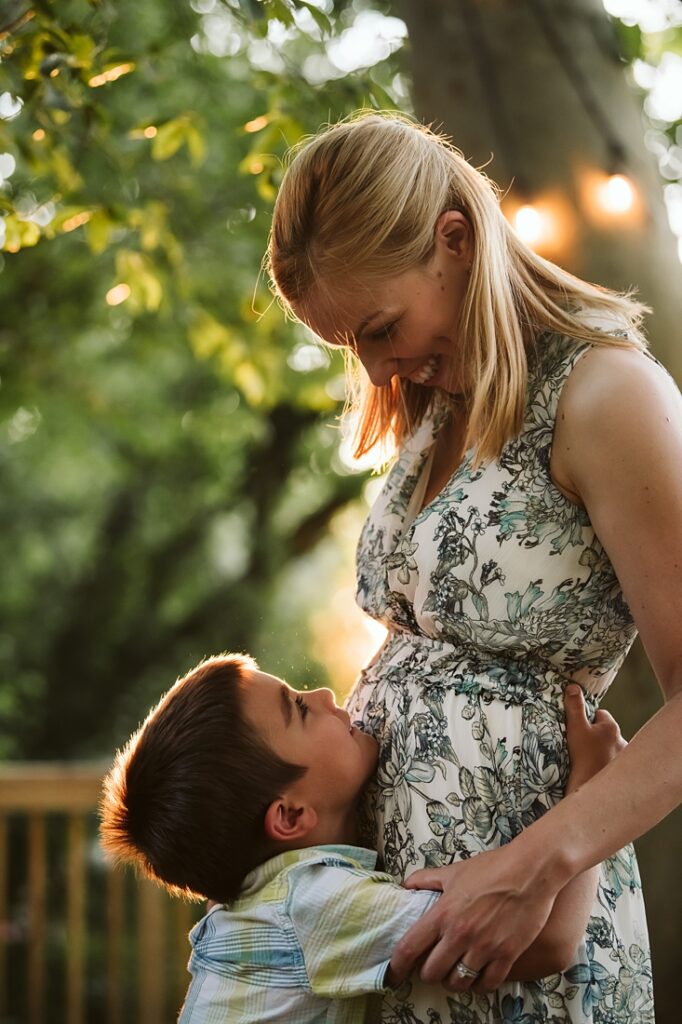 How did you decide to schedule a family session with Laura Mares Photography?
We wanted some updated family photos with the new baby and in our beloved house before we said "goodbye" to Pittsburgh for new adventures in Houston, Texas. Michael joined our family right at the start of COVID, and has been the biggest source of joy we could have ever imagined. In addition, last summer, we hired a team from Philadelphia to build a 500sqft tree deck around two beautiful, hundred-year-old sycamore trees in our backyard. The tree deck was a dream come true for Cameron and we knew we wanted to commemorate it with a family photo session before we moved. Our timing was tight, but when we found Laura, her website and focus on family photography appealed to us, she was willing to work with our schedule, and her packaging for on-site pictures was ideal, so we booked!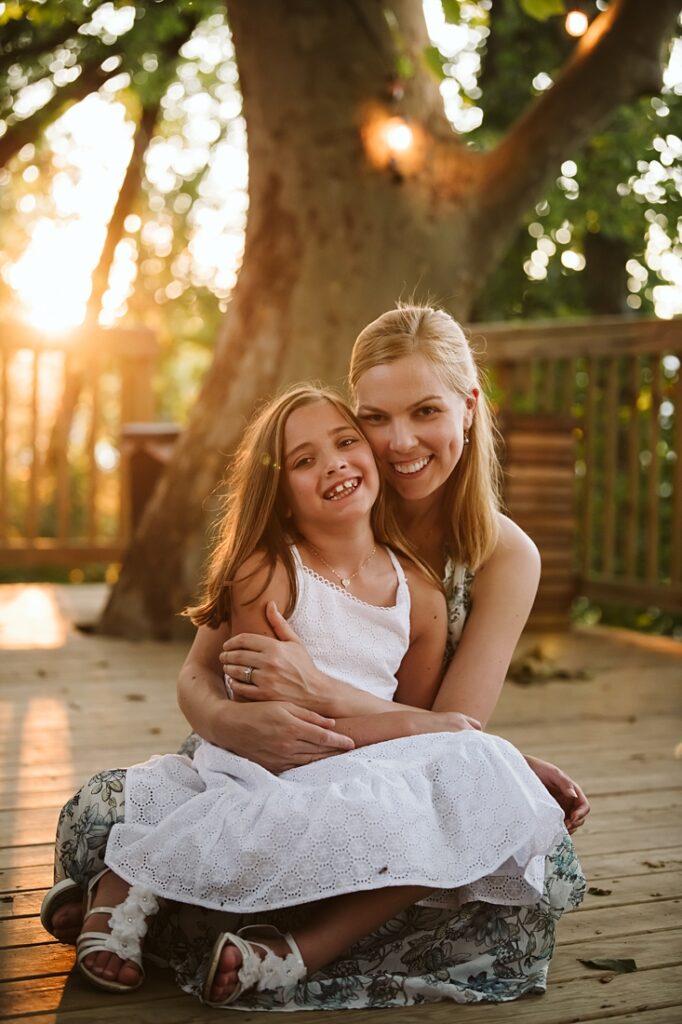 How did you prepare for your family photo session?
Everything was in boxes, so we tried to be as relaxed as possible with wardrobe. We coordinated clothes in colors we envisioned incorporating into the decor of our new house and starting getting ready well in advance of our session to minimize stress. We forgot about shoes though, so everyone ended up wearing whatever was in our suitcases for the move. Oh well! The pictures still look great! Laura and her daughter were awesome at keeping it low key so no one felt pressure to "perform".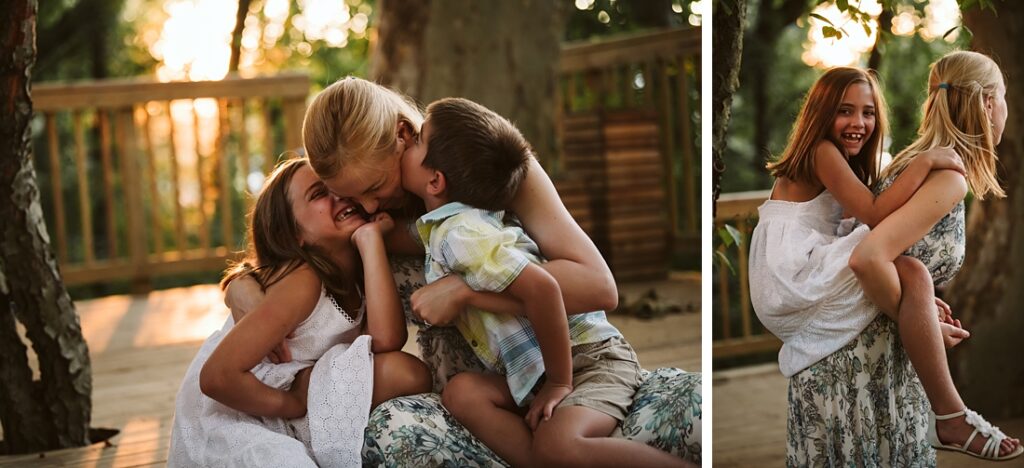 What is your favorite portrait from your family session?
Do I have to pick just one? I really like the shot of Nicholas in the tree, of Emily and Cameron dancing, and of me holding Michael with Emily looking up holding his hand. These shots are my favorite because the smiles are just so sweet and genuine and the scene so raw and pure. Everyone is doing exactly what they naturally do, and I will cherish those images for years to come.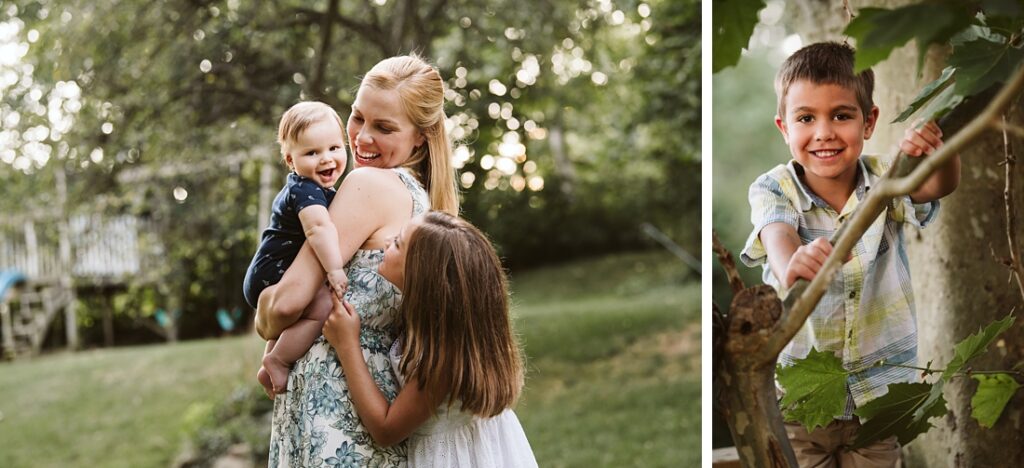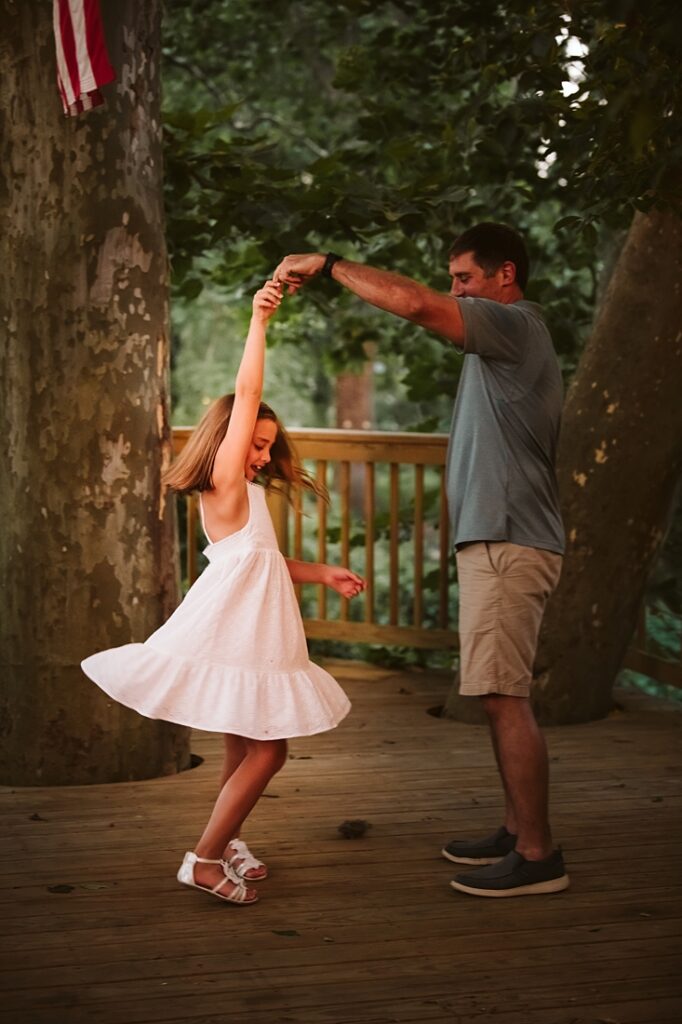 Would you like to schedule a family lifestyle session to have your family's portraits captured? It's easy, simply click to start the process!