Family Spotlight: Touring Heinz Field
Being a family photographer opens new doors to Pittsburgh. It's a joy to meet families, explore hidden parks and view light from new angles. Somedays it seems as if the city of Pittsburgh has become my studio.
Below you can read an interview with a wonderful family from Pittsburgh that got together to celebrate a 60th birthday with a tour of Heinz Field. Did you know that Heinz Field is open to behind the scene tours? The 90 minute tour would be a great way to spend time with family, celebrate a birthday or show out of towns friends.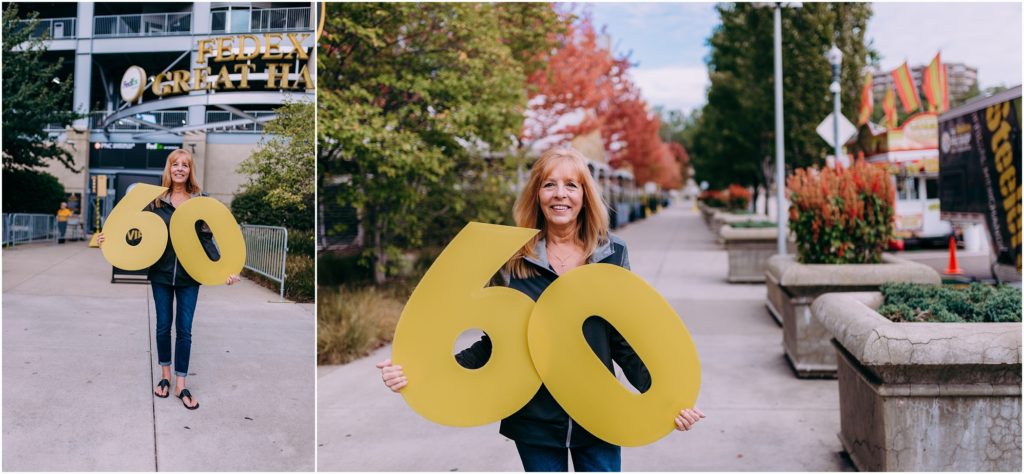 We wanted to plan something special for my mom's 60th birthday. She is a huge Steelers fan and thought this would be a perfect way to celebrate. Since we were a larger group we were able to do a private tour. Perfect photo opp!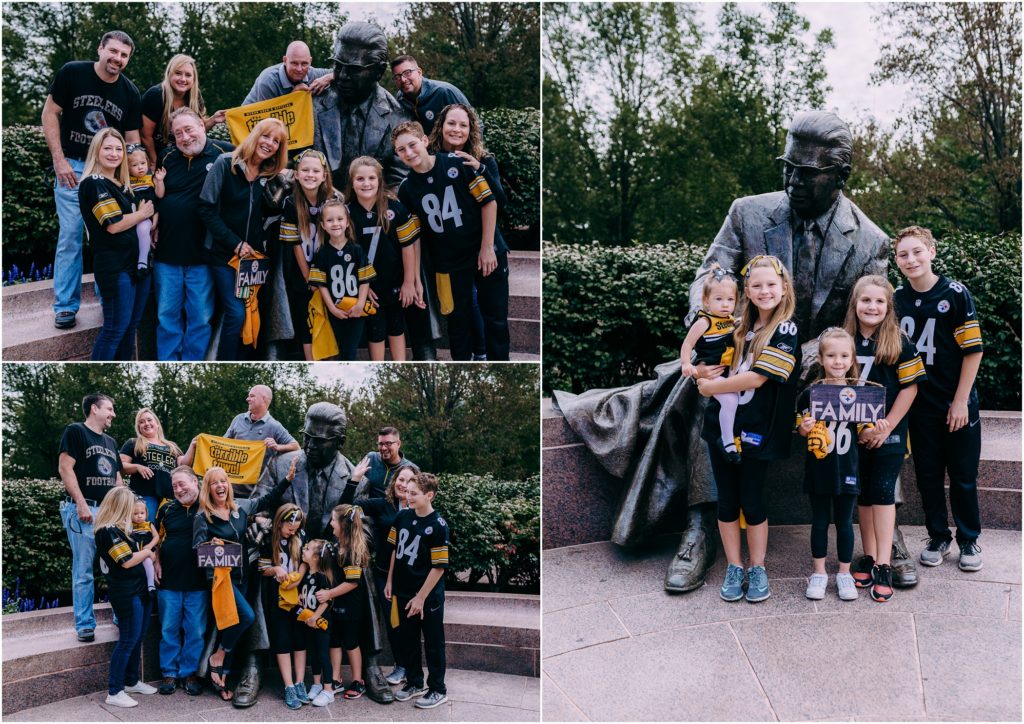 Going into the locker rooms, press box, and on the field. Everyone enjoyed touching the Steelers emblem that all the players touch for good luck on their way to the field.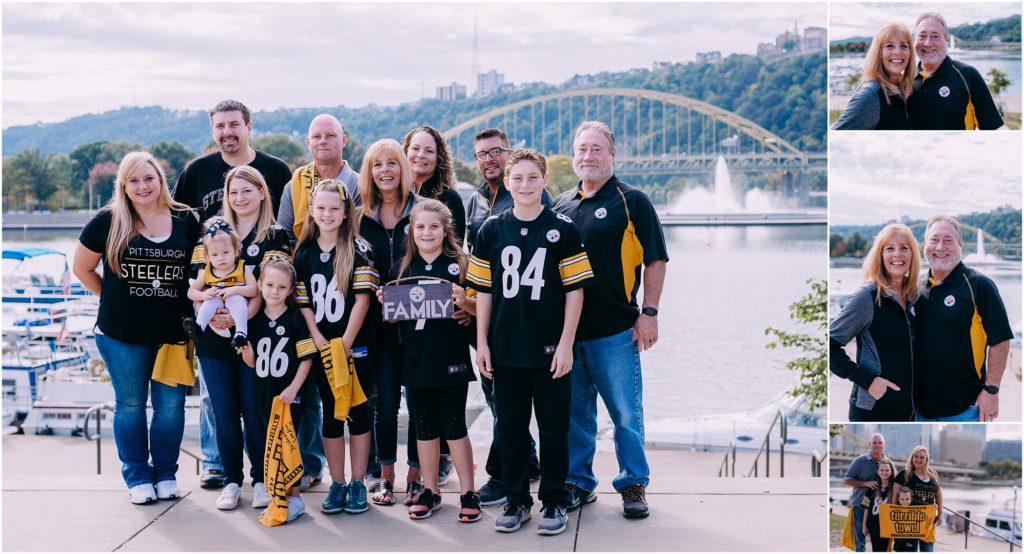 Yes we are all from Pittsburgh, but my brother and I both moved away after college. Now I live in North Carolina with my husband and 2 children, and my brother moved to NC when his first nephew was born.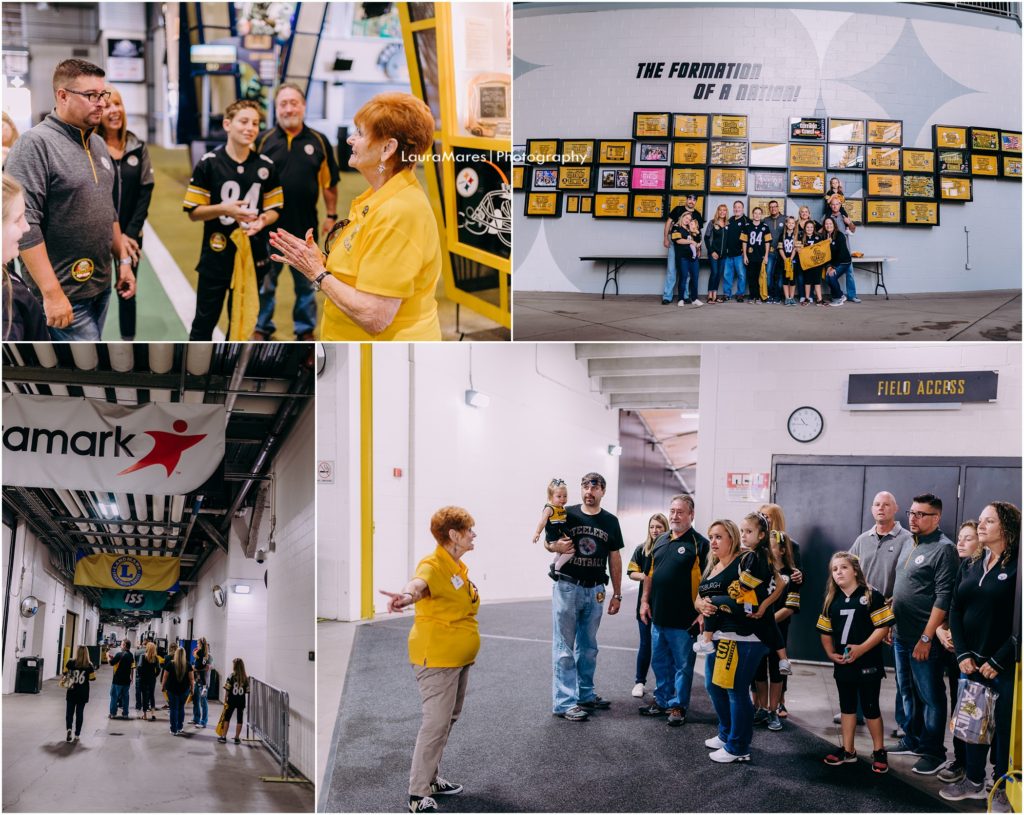 Write 3 adjectives that describe your family.
Fun, blended (mom and step dad married when all of us children were adults), loving

What are your family's favorite things to do in and around Pittsburgh?
Kennywood, go to games, eat good food 🙂

What are your family's favorite restaurants?
Lucianos Pizza. Every time we visit Pittsburgh from NC, my brother has to get a gyro from Mike and Tony's in the Southside.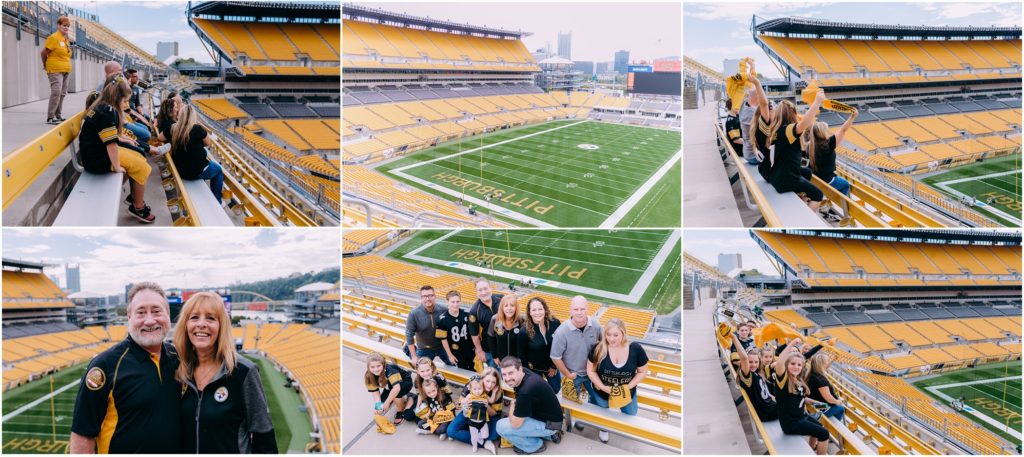 Going to the beach every summer. We used to go to Surfside Beach, SC, and have gone to Topsail Island, NC the last few years. Much more low key at Topsail, perfect for making family memories.

We wanted candid shots as well as portraits on the field. The best way to do this was by hiring a professional.

This was easy- we were going to Heinz Field so we said wear Steelers gear!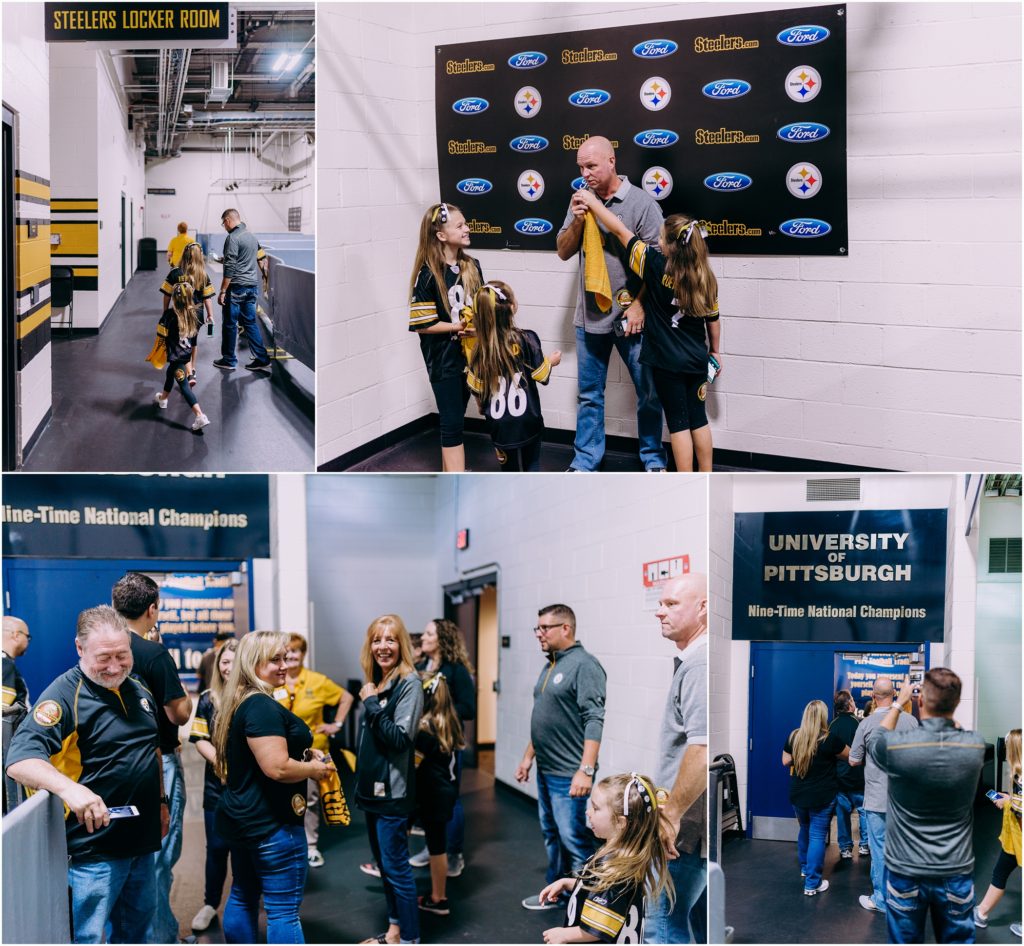 Picture of mom and dad in front of the Point and city.

Laura was very responsive and seemed genuinely interested in joining us for our tour of Heinz field. She also scoped out other areas around the stadium to have our pictures taken. Very professional and easy to work with.

The "Steelers Family" sign shown in some of our photos was from the online store, Steelers Pro Shop.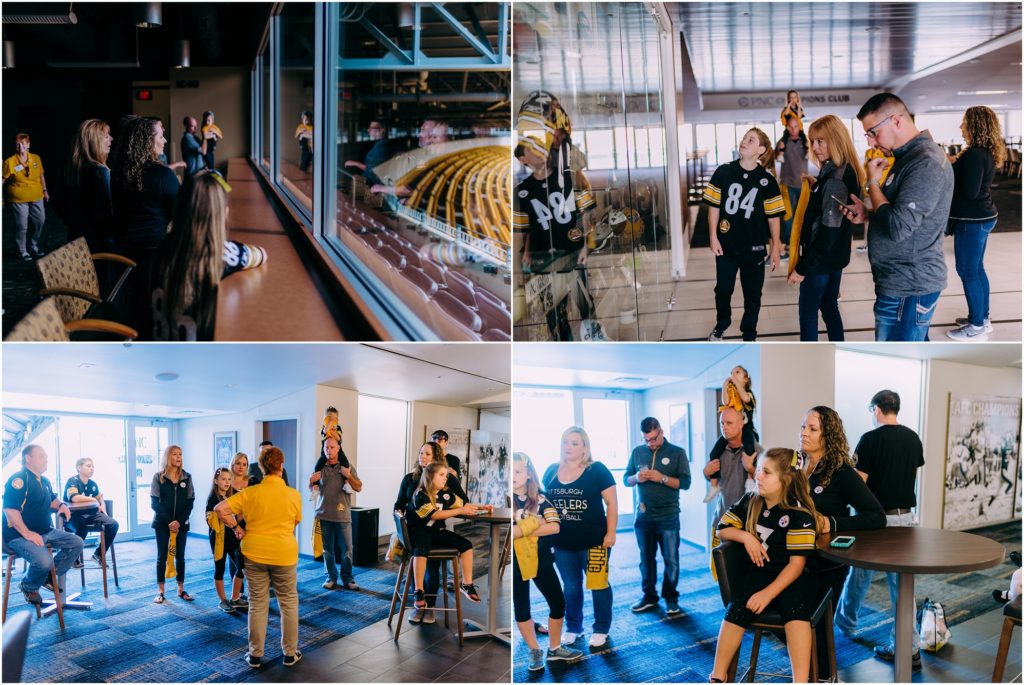 I hope you enjoyed "meeting" this Pittsburgh family as much as I did! If you decide to take a tour I'd love to hear about your thoughts in the comments below!!