On a warm, sunny evening in Pittsburgh, I met this caring, loving family for a photo shoot. We have gotten to know each over the years from other portrait sessions. We first met at a cake smash session in my studio to celebrate this little guy's first birthday. Fast forward to these days where I'm learning about his teacher and classmates! I also enjoy hearing updates on each family's travels and lifestyle updates. It's truly an honor to be trusted to capture family milestones.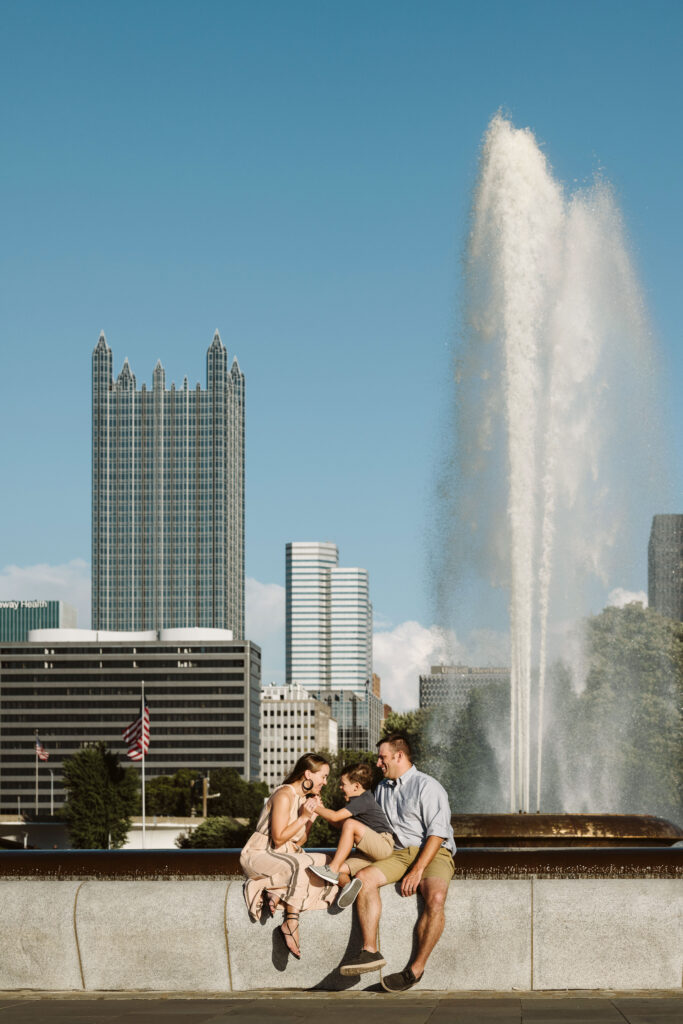 How did you and your spouse meet?
Ross and I grew up in the same small town and met in middle school.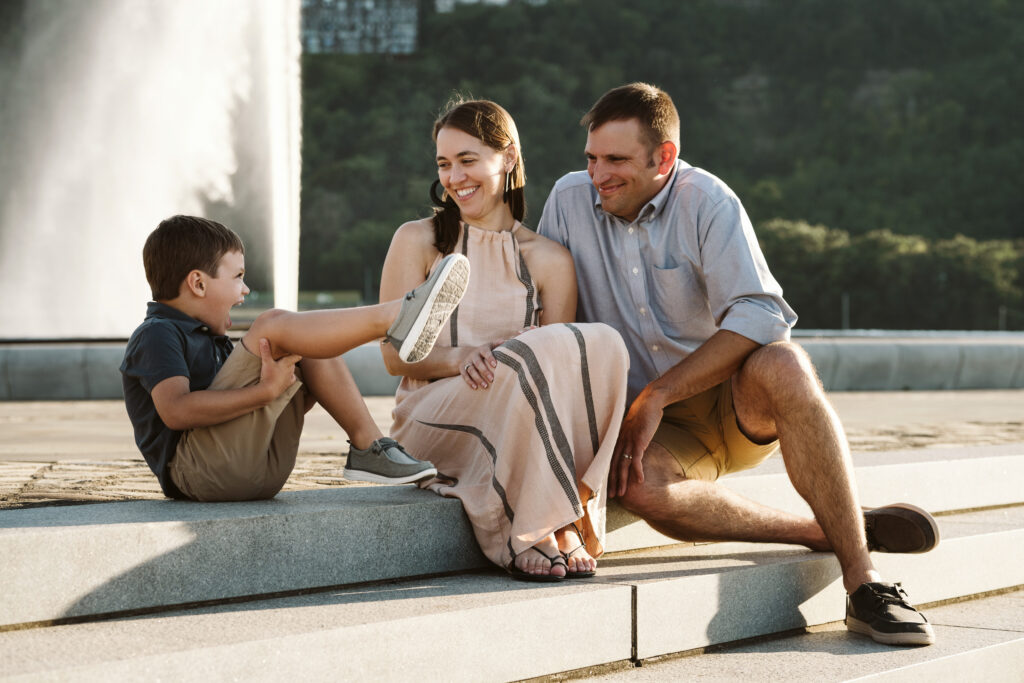 What do you enjoy about living in the Pittsburgh area?
There are so many family friendly things to do and see from hiking and biking, museums and games, to wandering around the Strip District or one of the area's many festivals. And of course, some of the restaurants here are amazing too.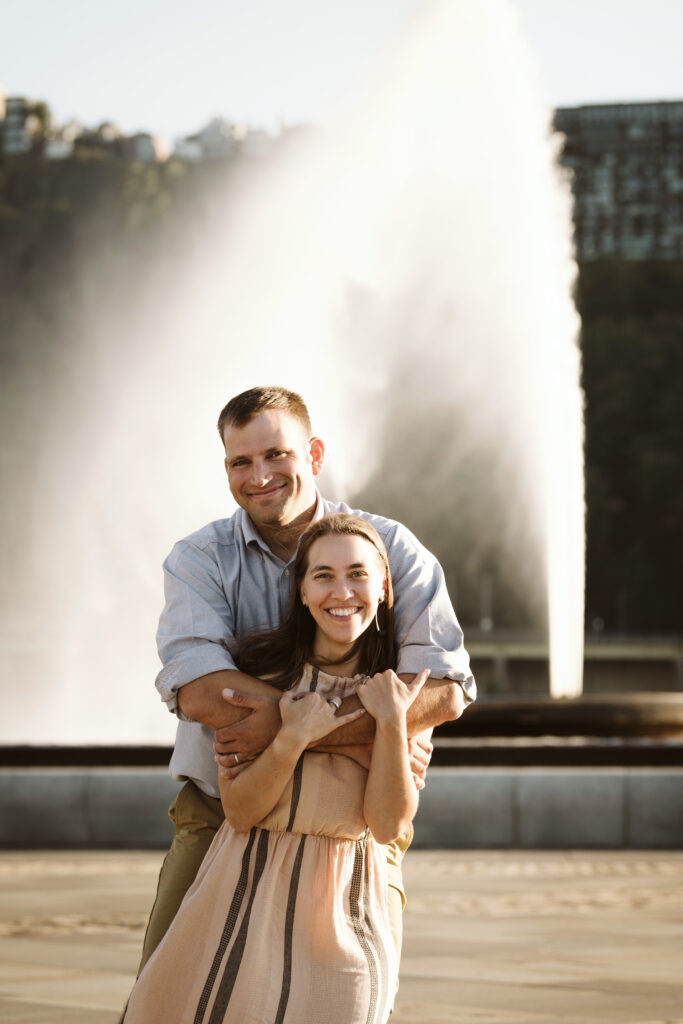 Write 3 adjectives that describe your family.
Our family is fun, on-the-go, and supportive.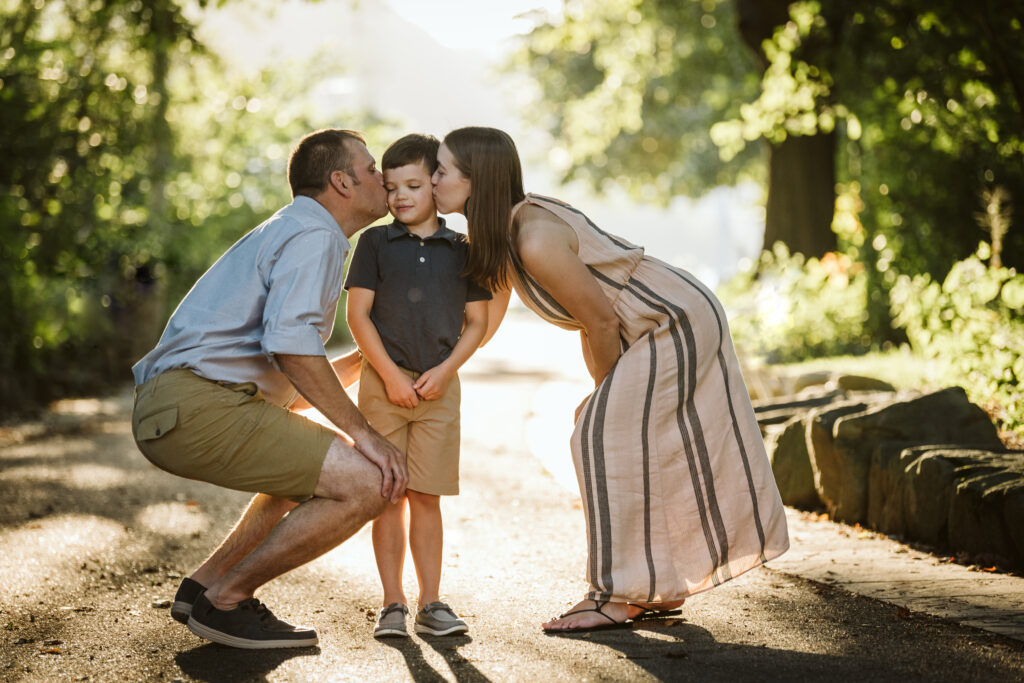 Describe your child.
Theodore is a sweet little guy who just started kindergarten. He is very creative and loves being outside.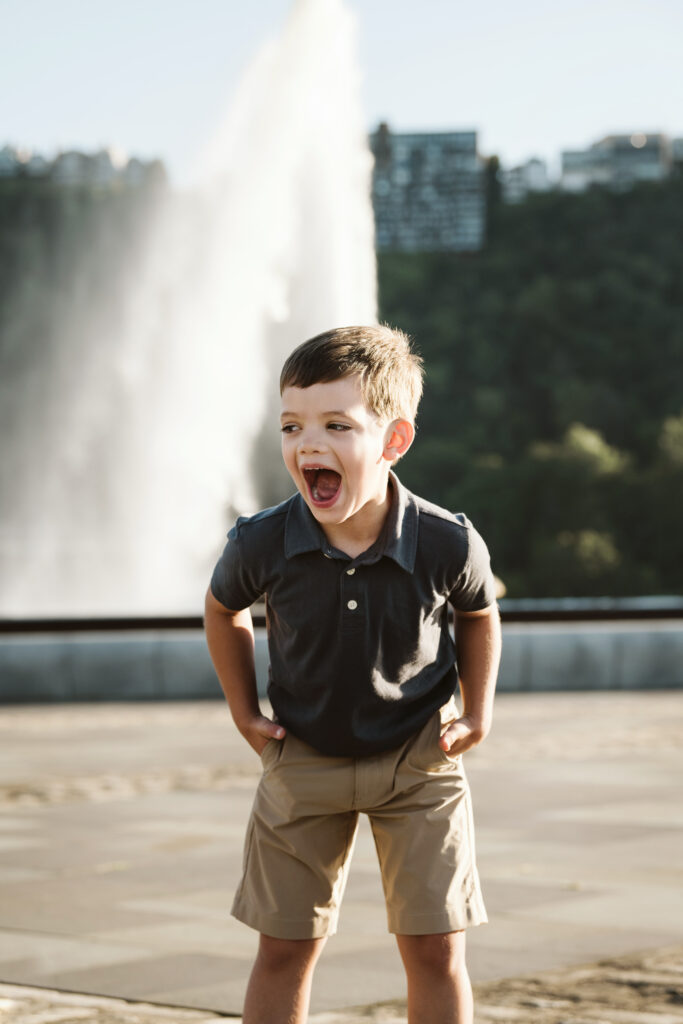 What are your family's favorite restaurants?
Our family's favorite restaurants are Noodlehead, DiAnoia's, Mediterra Cafe, and Everyday Noodles.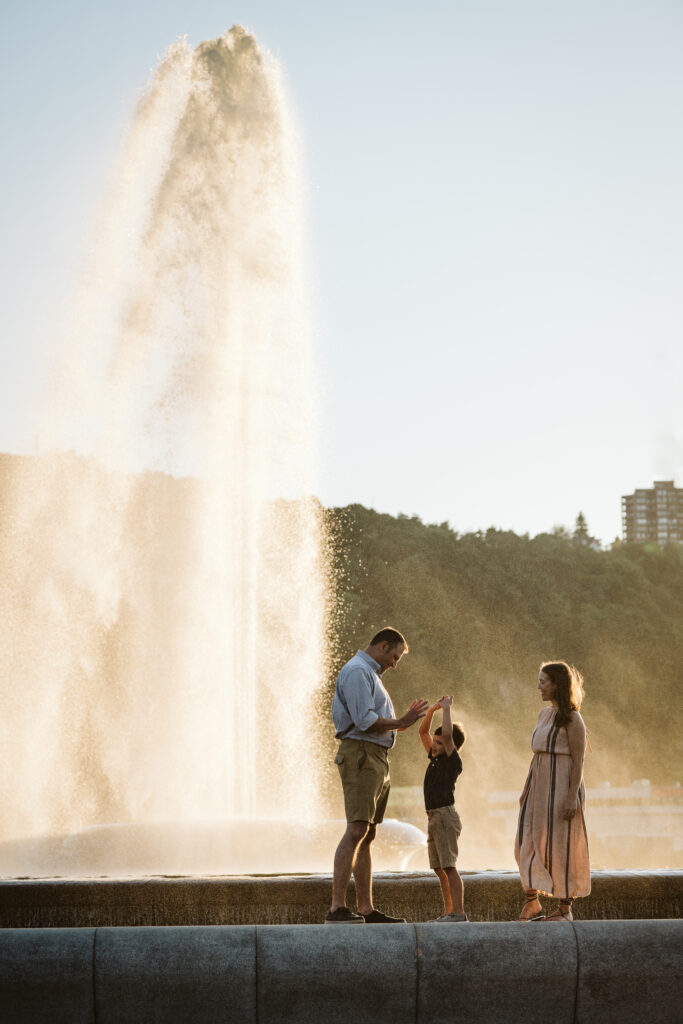 What is your family's favorite meal to cook at home?
One of our favorite meals is Rachael Ray's Pasta Puttanesca.
Ingredients
2 tablespoons (2 turns around the pan) extra-virgin olive oil
4 to 6 cloves garlic, chopped
1 tin flat anchovy fillets, drained
1/2 teaspoon crushed red pepper flakes
20 oil-cured black olives, cracked away from pit and coarsely chopped
3 tablespoons capers
One 32-ounce can chunky style crushed tomatoes
One 14.5-ounce can diced tomatoes, drained
A few grinds black pepper
1/4 cup (a couple of handfuls) flat leaf parsley, chopped
1 pound spaghetti, cooked to al dente (with a bite)
Crusty bread, for mopping
Grated Parmigiano Reggiano or Romano, for passing, optional
Heat a large skillet over medium heat and add oil, garlic, anchovies, and crushed pepper. Saute mixture until anchovies melt into oil and completely dissolve and garlic is tender, about 3 minutes: your kitchen never smelled so good! Add olives, capers, tomatoes, black pepper, and parsley. Bring sauce to a bubble, reduce heat, and simmer 8 to 10 minutes.
Toss sauce with cooked pasta. Pass bread and cheese at the table and serve with Bitter Greens Salad.
Bitter Greens Salad
4 cups (about 2 bundles) arugula leaves, coarsely chopped
1 1/2 cups (about 1 bundle) watercress leaves, coarsely chopped
1 head Radicchio lettuce, coarsely chopped
1 large lemon
Extra-virgin olive oil, to coat, 2 to 3 tablespoons
Coarse salt and black pepper
Oil cured black olives, for garnish
Combine greens in a salad bowl. Squeeze the juice of 1 lemon over the bowl. Drizzle salad liberally with extra virgin olive oil. Toss salad and season salad with salt and pepper. Arrange salad on plates. Garnish plates with black olives, if using.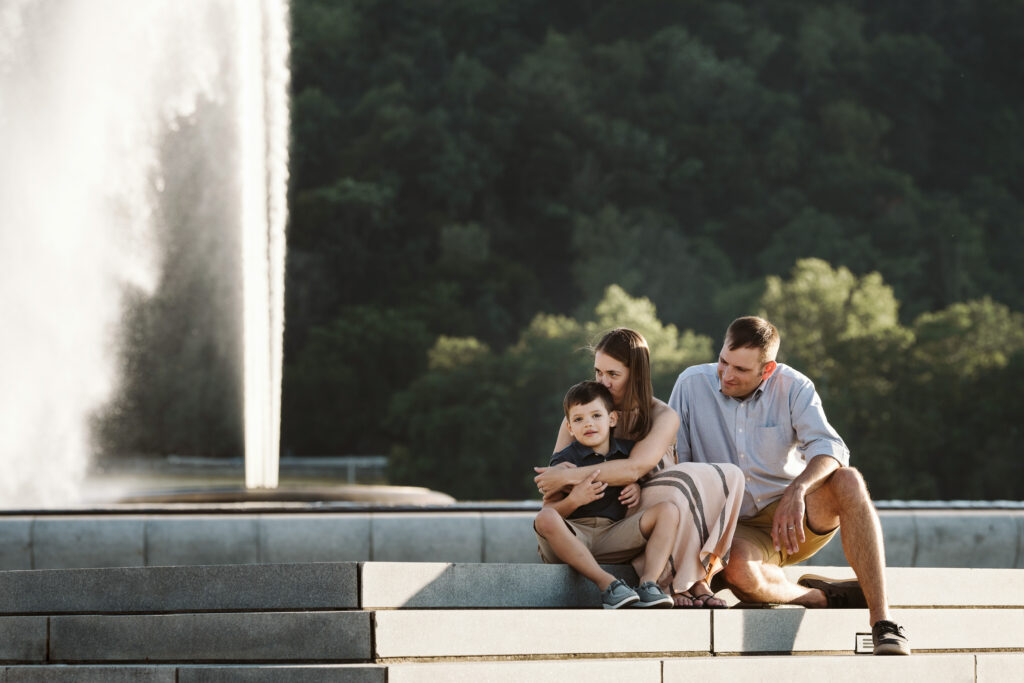 How did you decide to schedule a family session with Laura Mares Photography?
We've been working with Laura for about 4 years now. She's done a great job with every session from our first birthday session with our son to our most recent family photo shoot.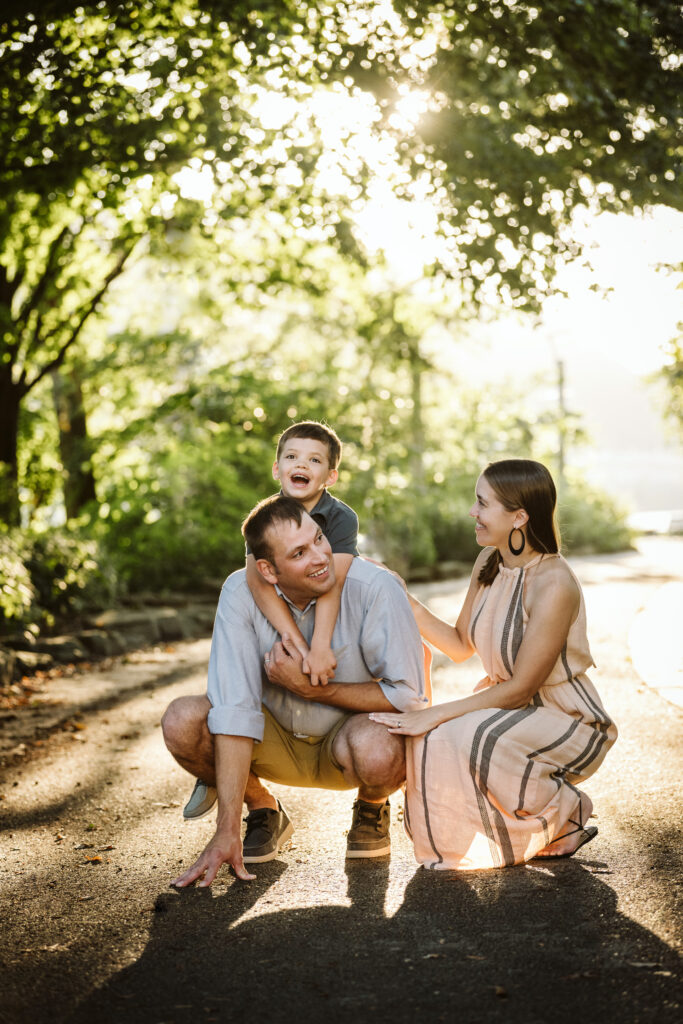 How did you prepare for your family photo session?
We used the tips on Laura's website to select the right colors for our outfits.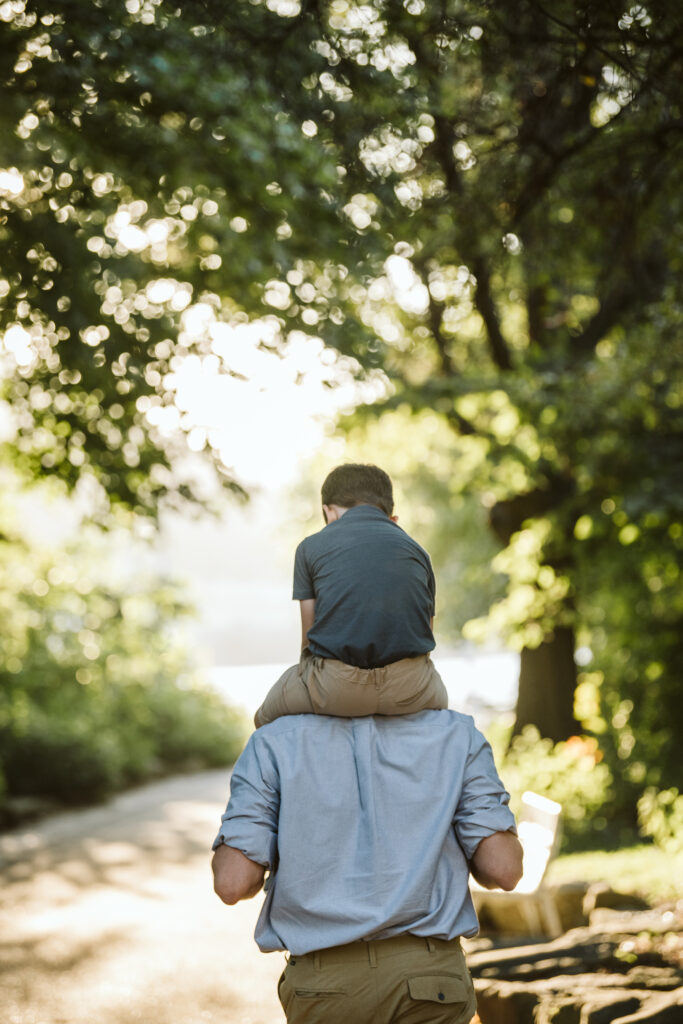 What is your favorite portrait from your family session?
Our favorite portrait is the photo of our family holding hands and walking in the grass. It's so classic, and I think captures the essence of our family perfectly.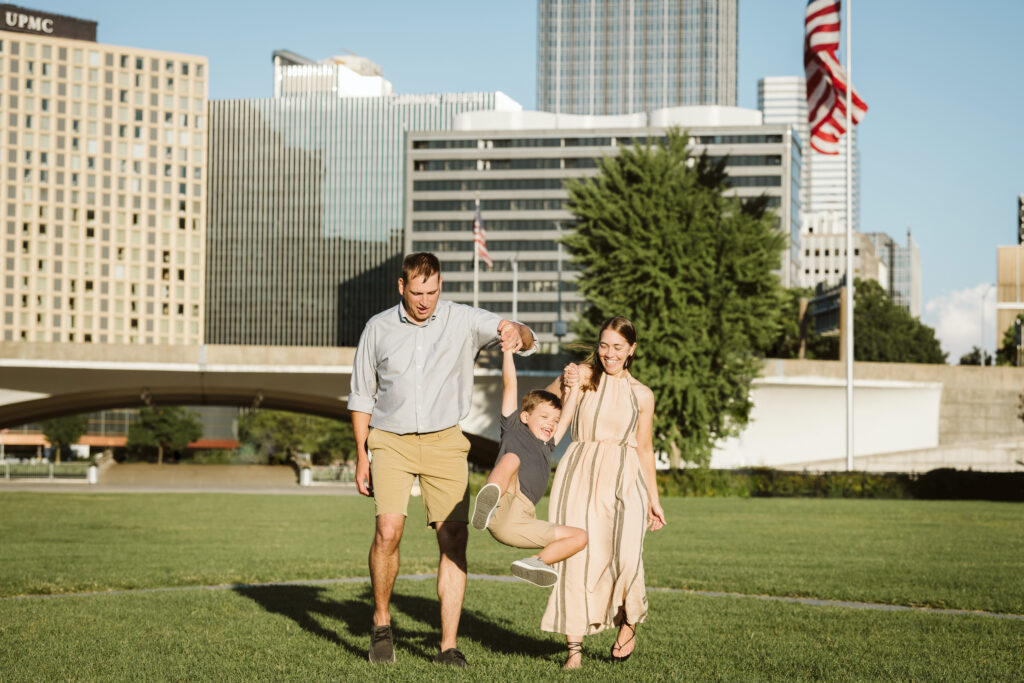 We love working with Laura and appreciate that she always takes care to make sure our son is as engaged as we are. The photos are beautiful!
Would you like to schedule a family portrait session?
I'd love to work with you!