Meeting families for yearly portraits in beautiful locations around Pittsburgh fills my life with joy. I'm excited to introduce this family to you. We first met last year on this same rustic field, not long after they had relocated to Pennsylvania from California. We had fun running around and laughing during their family session. I couldn't wait to get home after our first session to tell my youngest daughter, a huge Mo Williems fan, that I met an animator that works with Mo! This year she got to meet him in person! As a photographer, some days are lonely editing photos all day at home and other days I have the pleasure to meet the interesting families that make Pittsburgh such a special city! I hope you enjoy "meeting" this awesome Pittsburgh family as much as I did!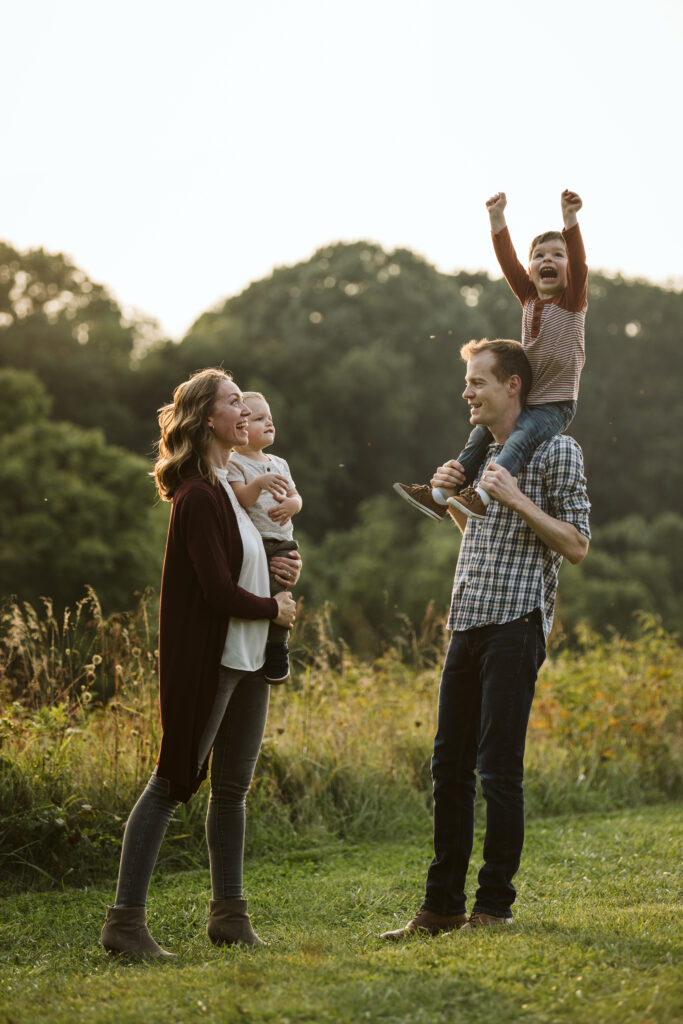 How did you and your spouse meet?
Bill and I met in college. I saw Bill eating alone in the cafeteria one evening. I recognized him from a class and thought he was cute, so I walked up and asked if I could have dinner with him. He said yes and we had a really nice conversation.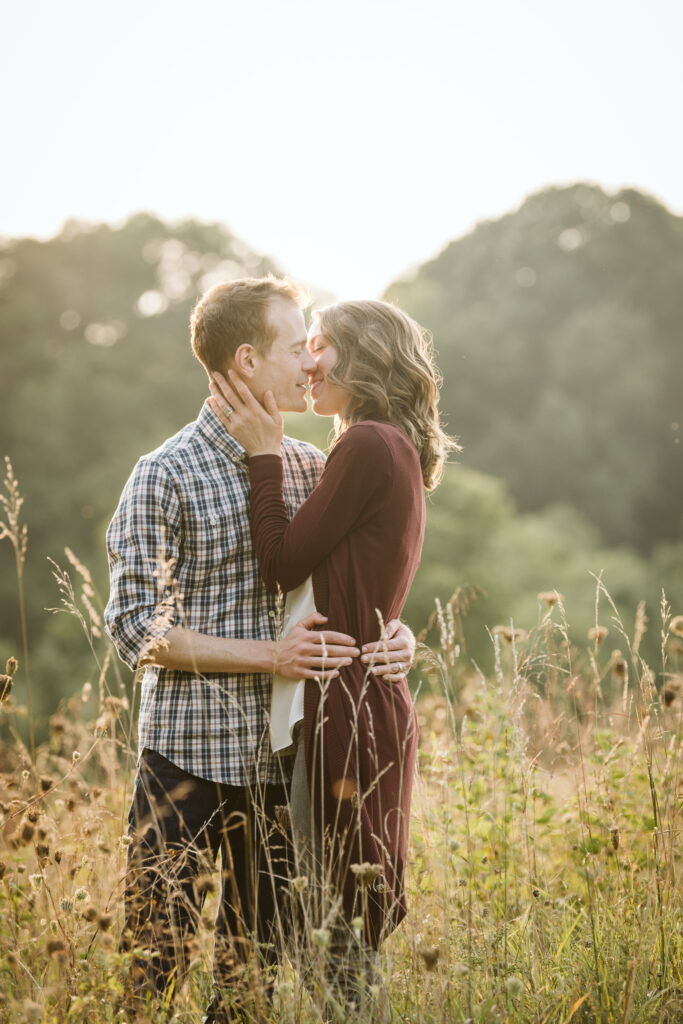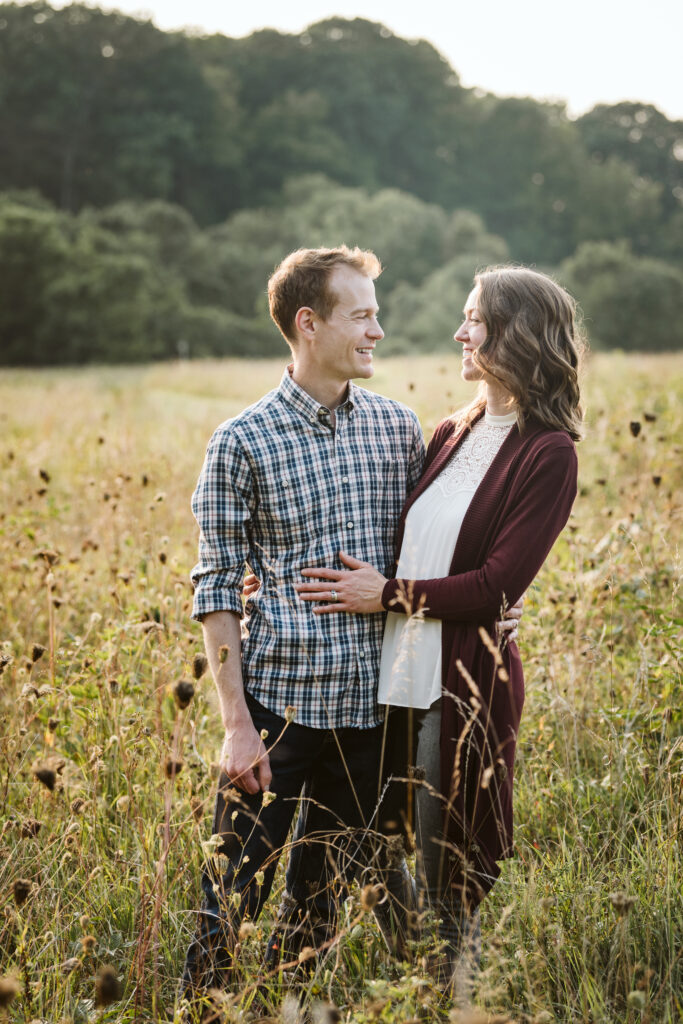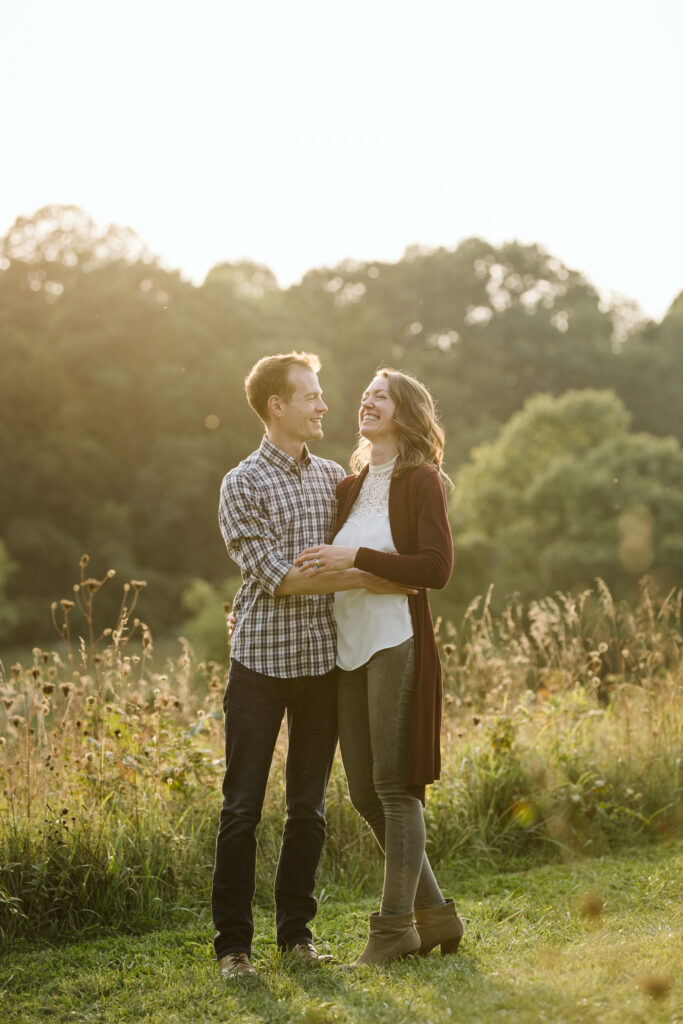 What do you enjoy about living in the Pittsburgh area?
We enjoy the changing seasons, the way the city is built into the landscape, and the layers of history everywhere. We like that Pittsburgh is a relatively small city, yet it has a great range of things to do.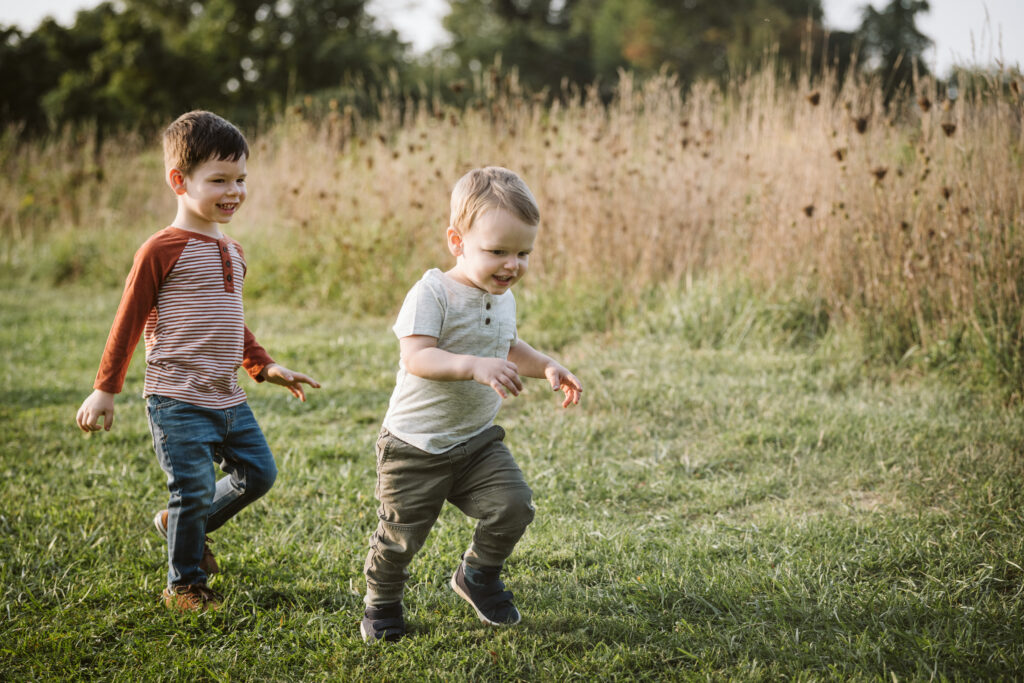 Write 3 adjectives that describe your family.
Our family is active, artistic, and low-key.
Describe your children.
Our two young boys are funny, creative, and full of energy!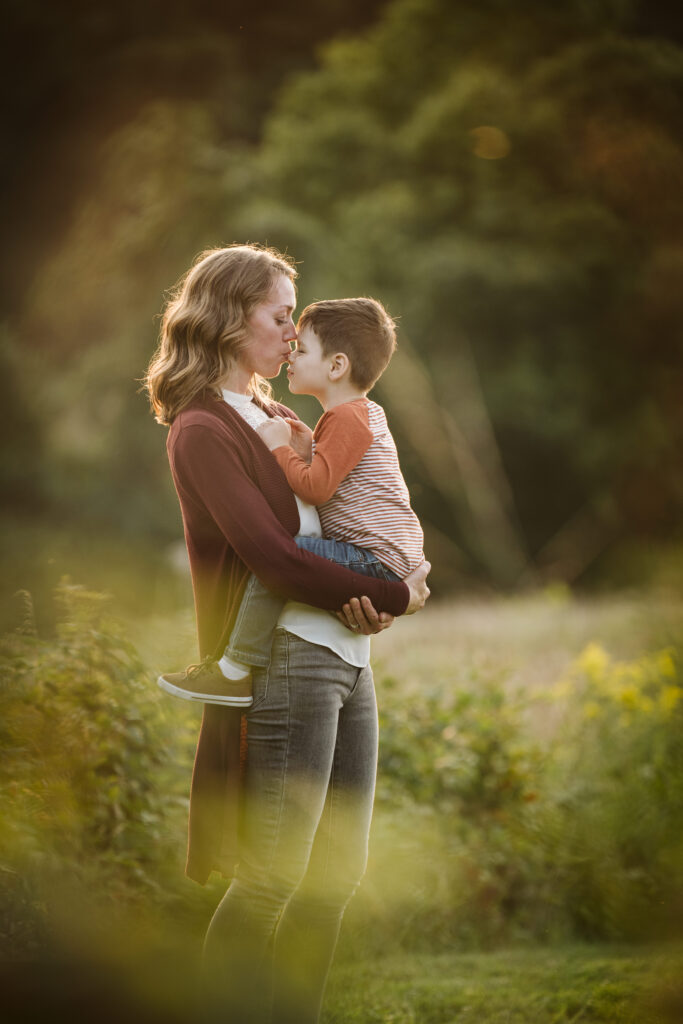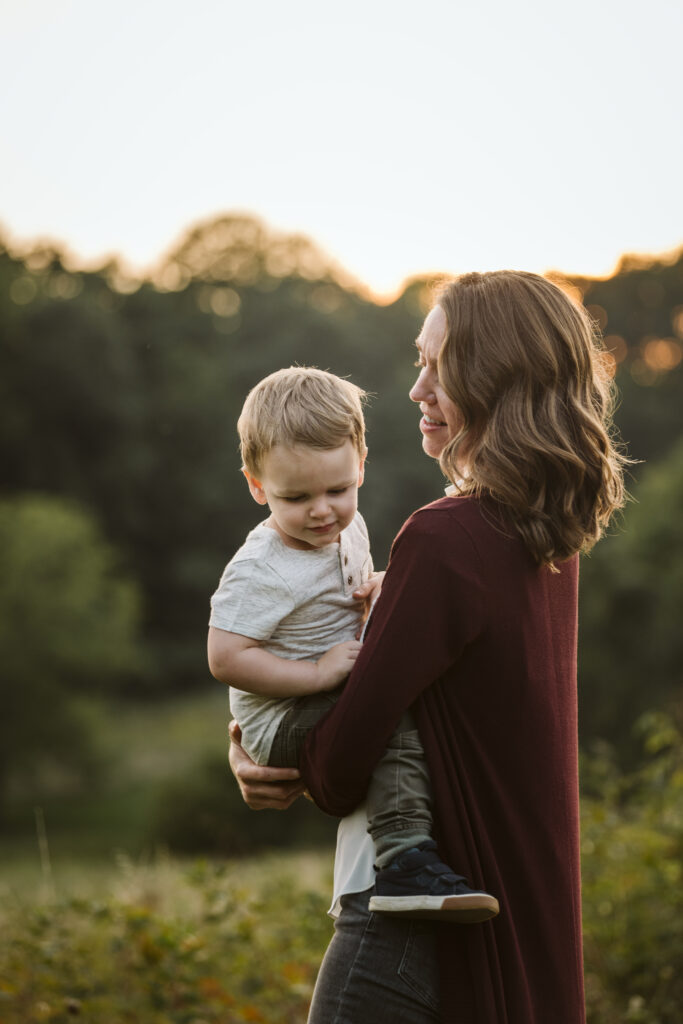 What are your family's favorite things to do in and around Pittsburgh?
Right now, we spend a lot of time at local parks. We also love to visit the zoo, library and farmer's market.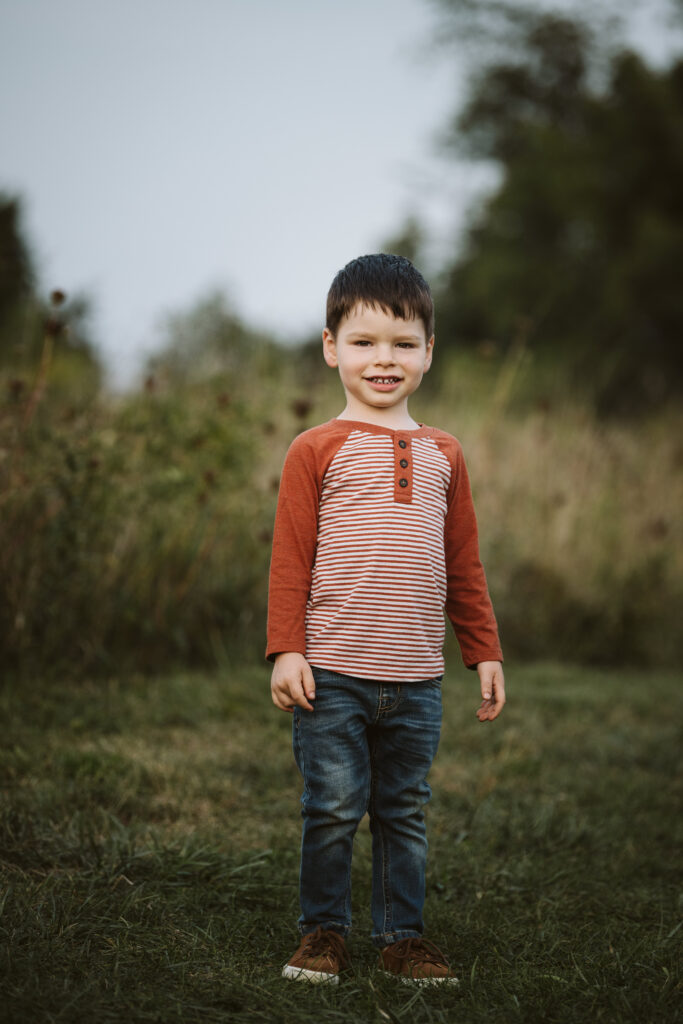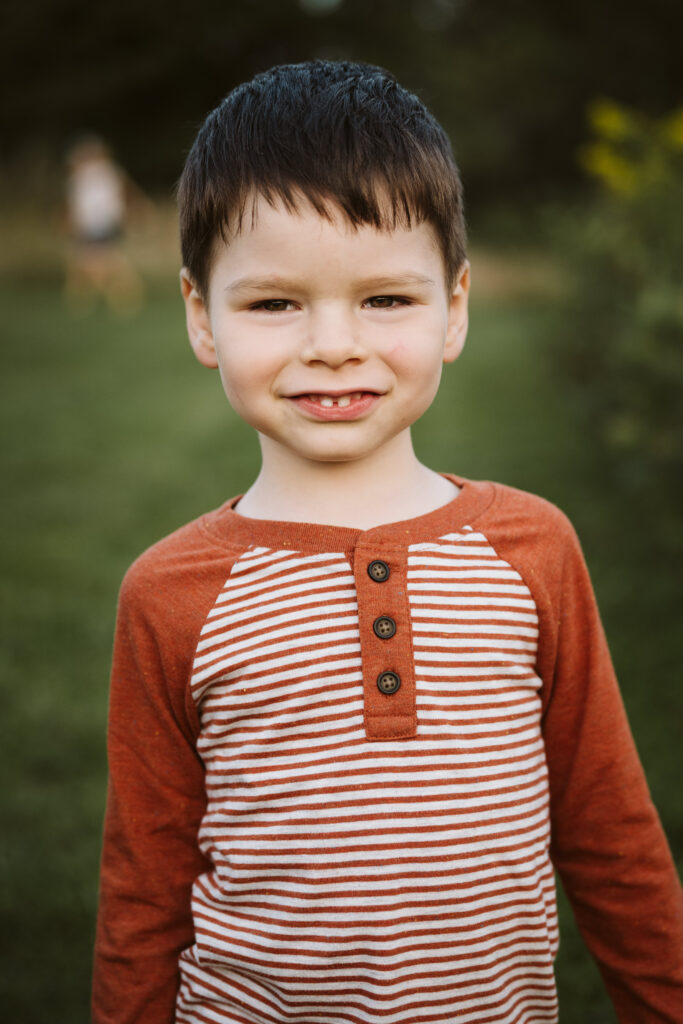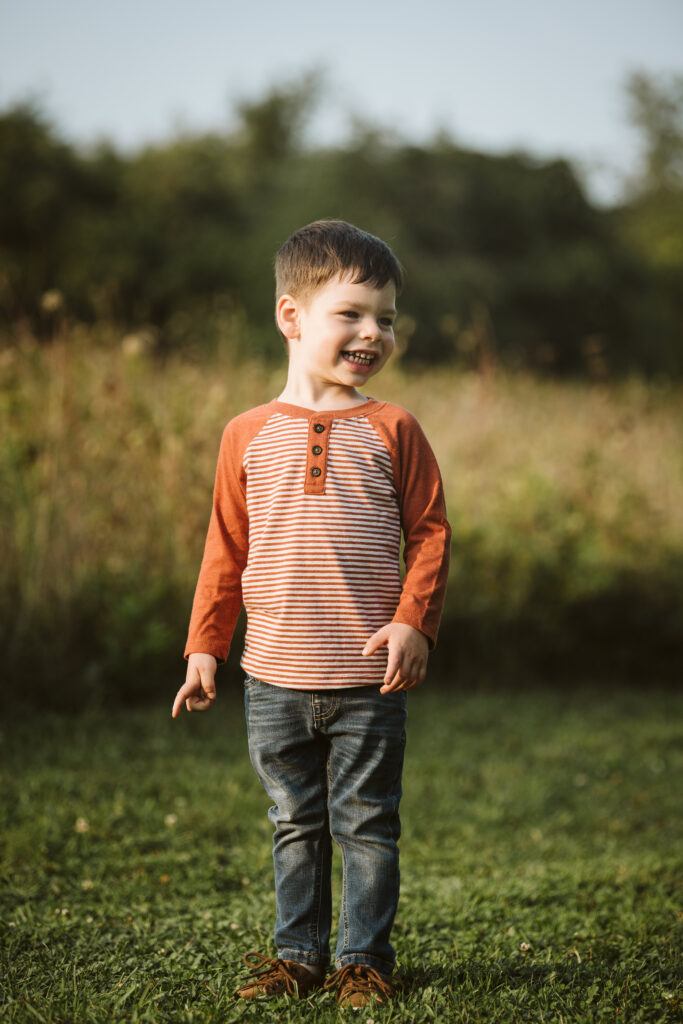 Share a funny family memory.
Our first photo shoot with Laura was such a riot! Our older son was 2 years old. Throughout the whole session he kept yelling "runawaaaaay" and dashing off as far and as fast as he could run. And our younger son, who was 10 months old at the time, would barely look at the camera. He is usually so happy and smiley, but it felt as if he refused to look up or crack a smile. Then partway through, he needed a diaper change! And that was its own craziness because we were in the middle of a field. He was stuffing grass and dirt into his mouth while I changed him. Lord! After the session, I couldn't imagine that we got much of anything good… but when we received our gallery, the images were wonderful.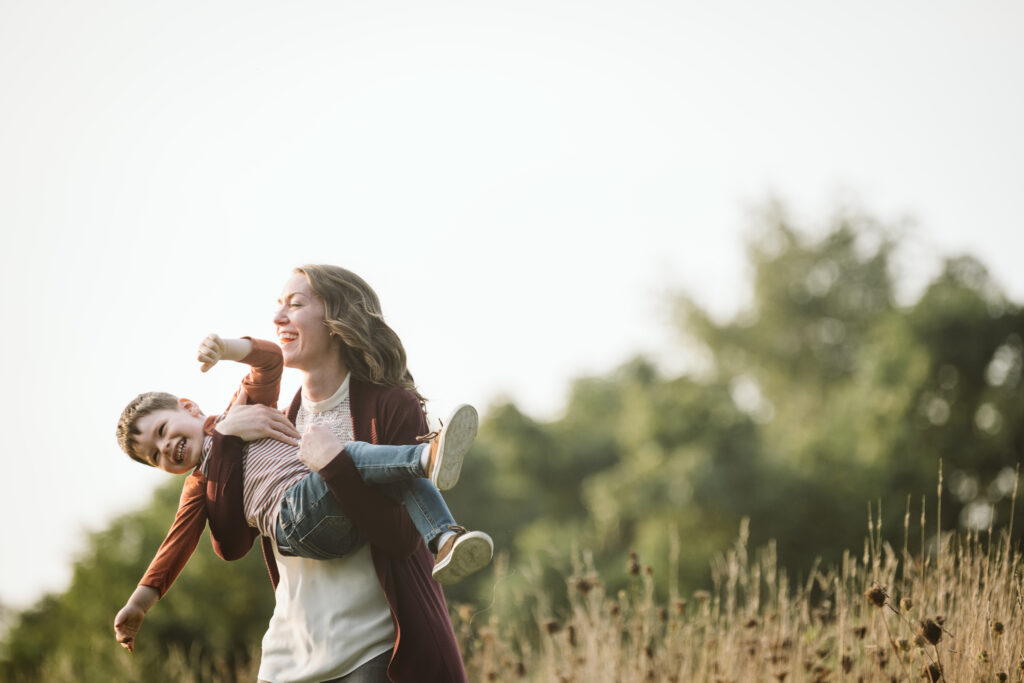 What are your family's favorite restaurants?
Right now, we are loving Moonlit Burger on Potomac Ave in Dormont.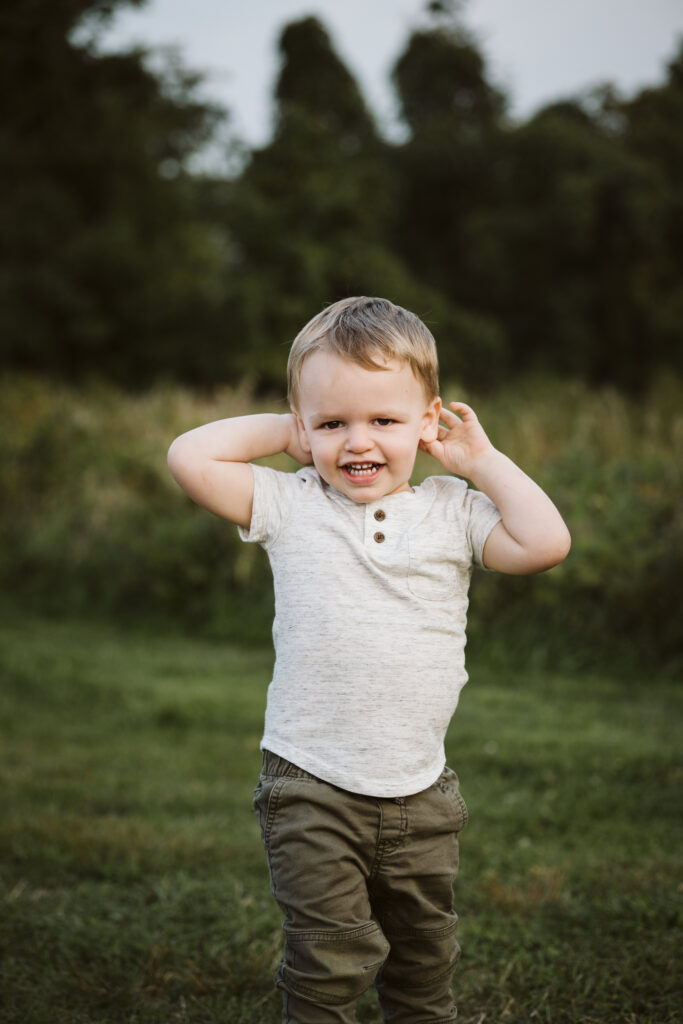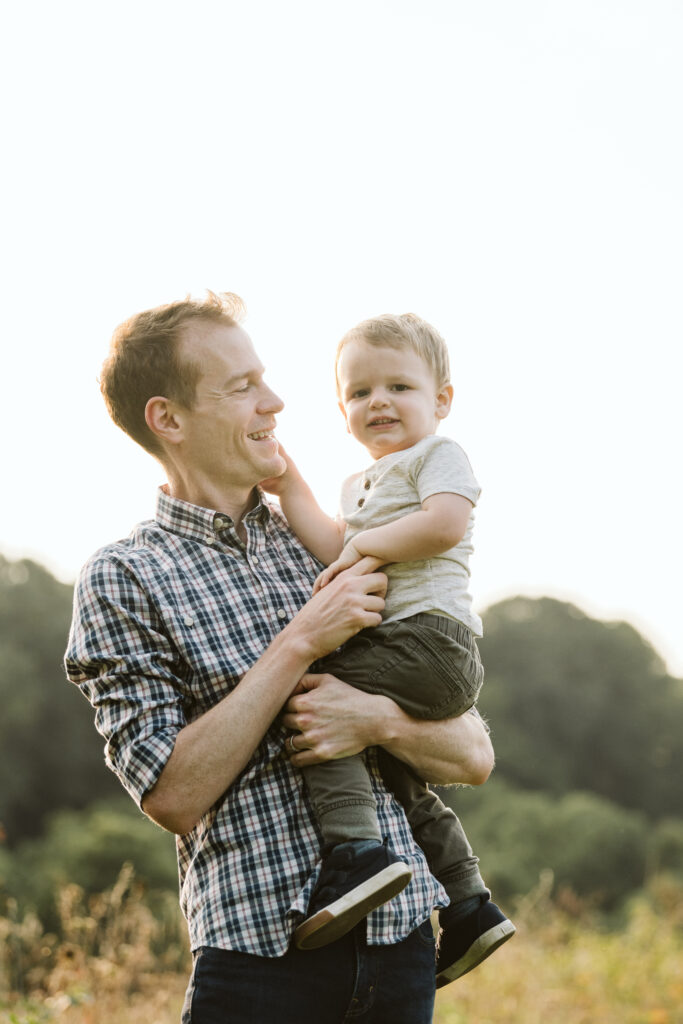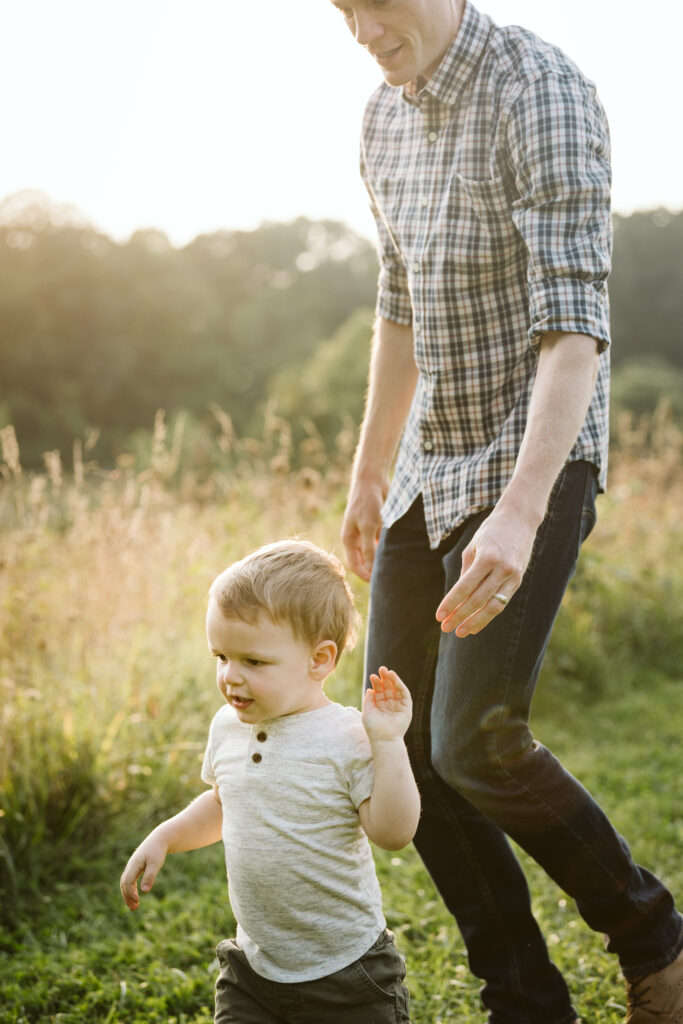 What is your family's favorite meal to cook at home?
We all love Bill's homemade chicken soup. He cooks a whole chicken in the pressure cooker with onion, celery, carrot and just water. It makes the most flavorful broth. He shreds the chicken, adds cooked white rice and flat leaf parsley.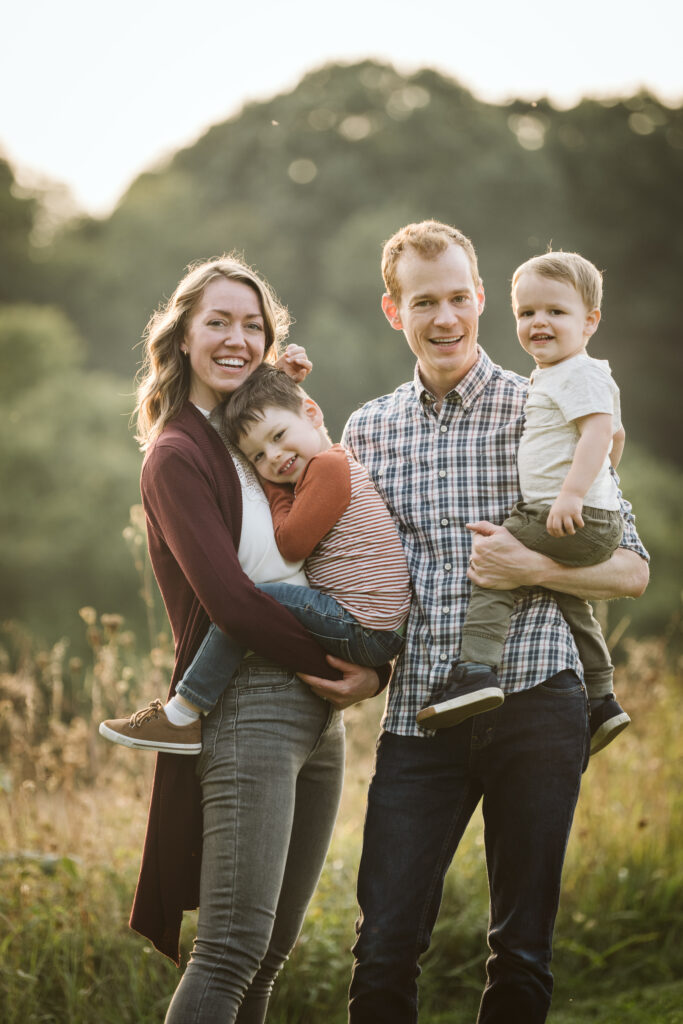 How did you decide to schedule a family session with Laura Mares Photography?
We found Laura through a Google search. Her work spoke for itself. We love that her images are not stiff and staged. Her portfolio was loaded with beautiful shots full of real emotion. We wanted her to capture our life as it is right now for us to remember as our kids grow.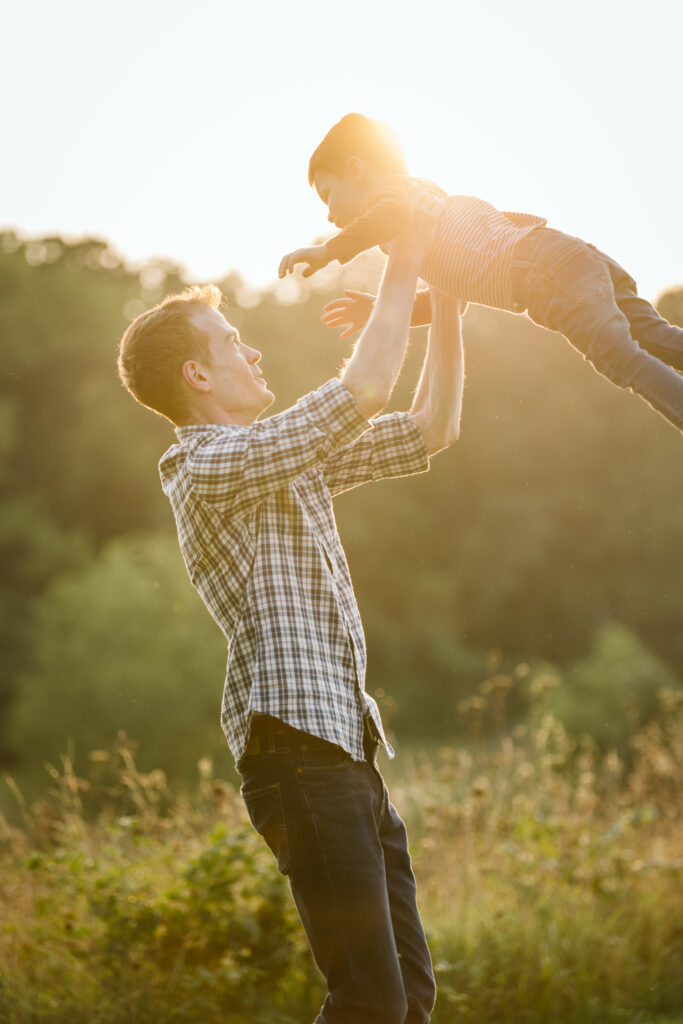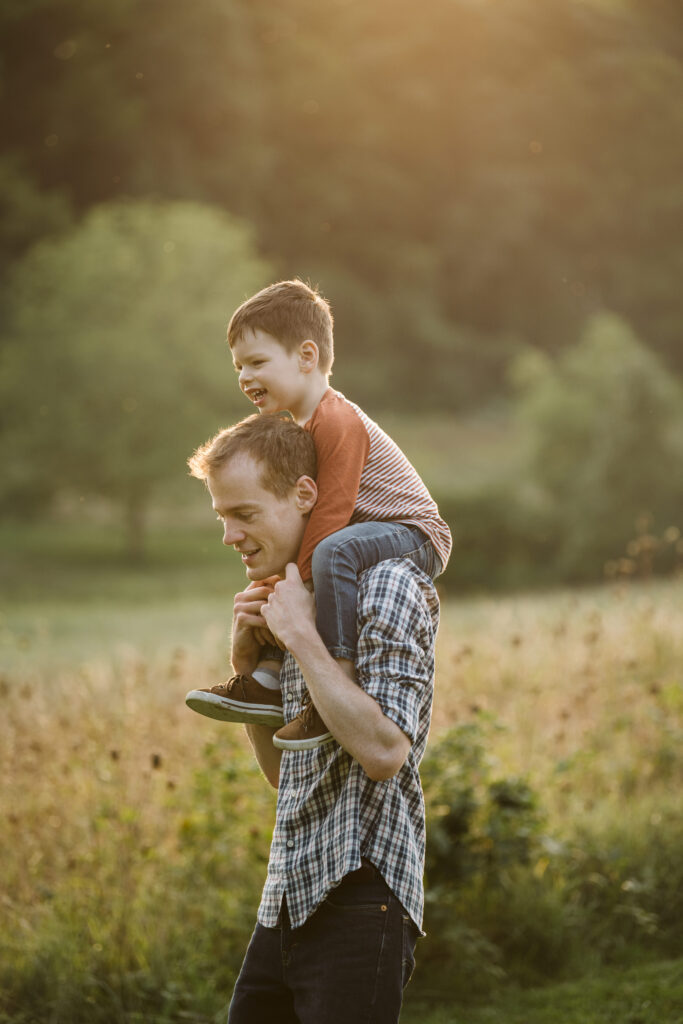 How did you prepare for your family photo session?
To prepare for our session, I selected outfits that coordinated without being too matchy-matchy. We all had haircuts about 2 weeks before our shoot so it could grow in a little. Once we arrived at the session, I tried to let go. I did my best to stop worrying about our hair and clothes and just enjoy the time with my family.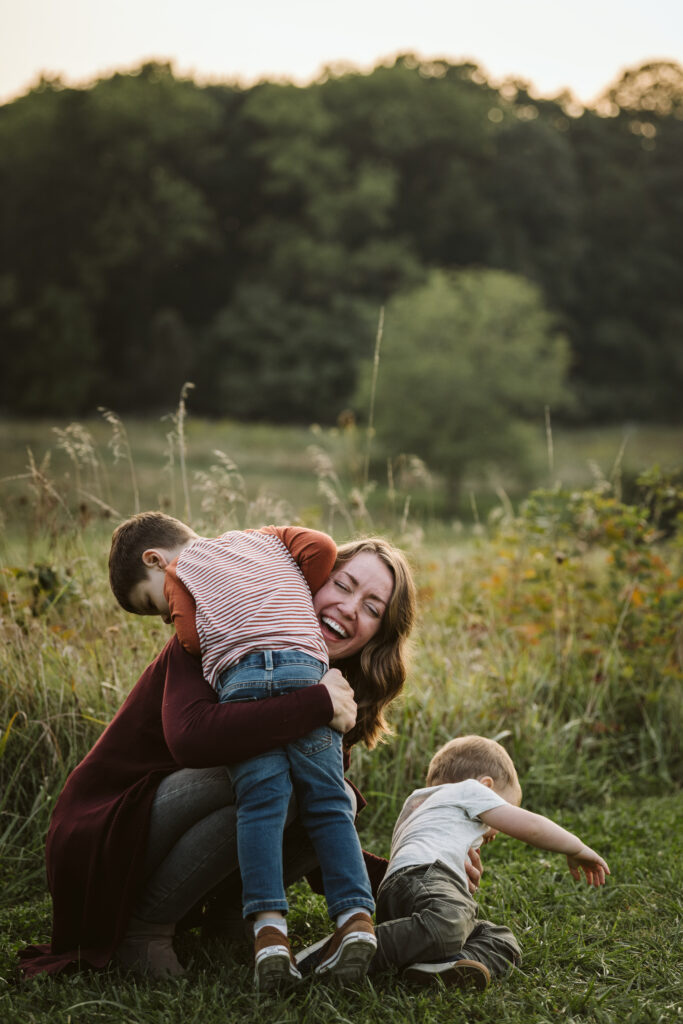 What is your favorite portrait from your family session?
Choose a favorite?! Not possible. But… There are a few shots of just Bill and me that are really special to us. Our boys ran off, and Laura encouraged us to let them go so we could get a few shots together. Her daughter was there to help and did a wonderful job entertaining them. In our life right now, it's so rare to find time to focus on each other. We were so happy to be able to for that brief moment, and it comes through in the photos. I love that she captured it.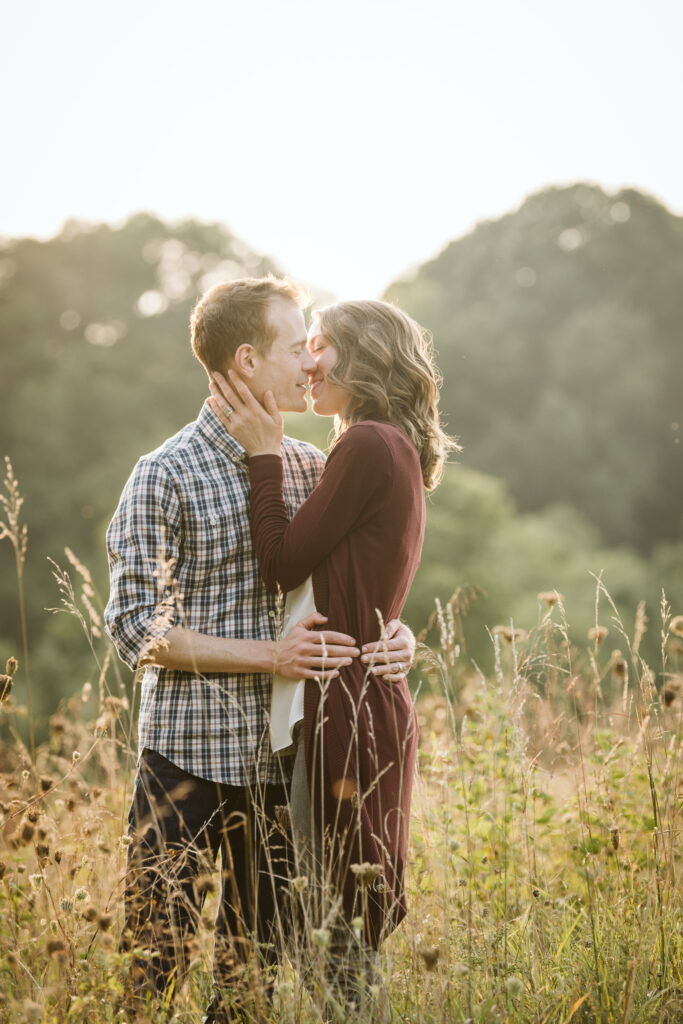 Would you like to schedule a family portrait session?
I'd love to work with you!