It's always exciting to work with repeat families! It's a pleasure to watch families grow! It wasn't long ago that I had the opportunity to photograph their oldest child for her first birthday and cake smash portraits. This family is always easy to work with and I love their natural connection with each other. I'm hopeful we will create more meaningful portraits again in the future.
How did you and your spouse meet?
We met through his cousin.
What do you enjoy about living in the Pittsburgh area?
It is a relatively big city with a small town feel.
Write 3 adjectives that describe your family.
Our family is affectionate, cohesive, and fun-loving.
Our children are spunky, curious and chatty.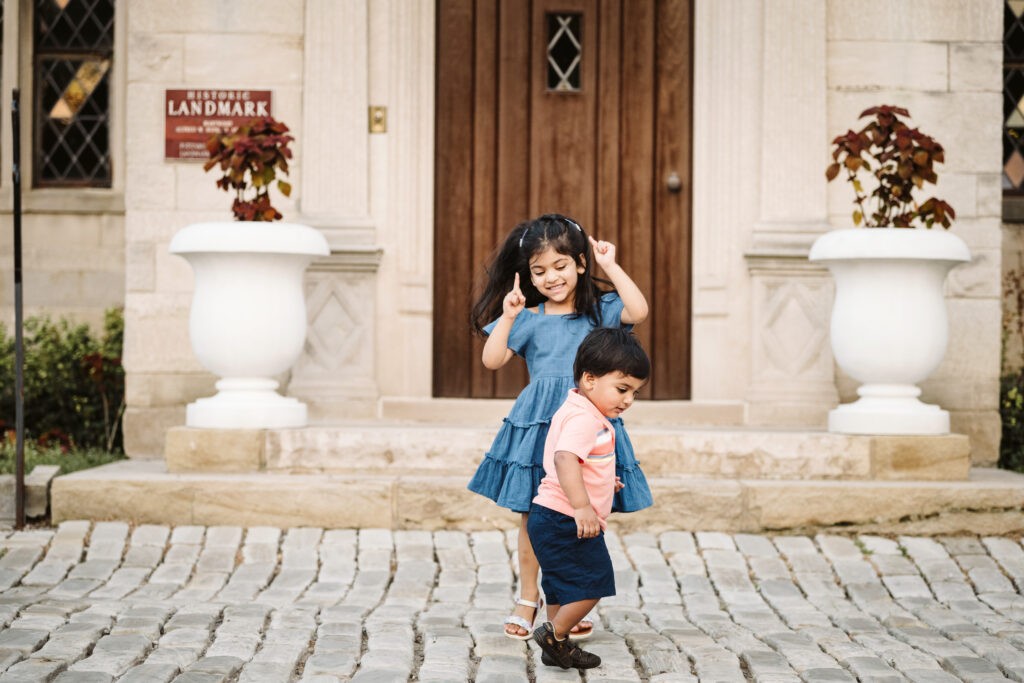 What are your family's favorite things to do in and around Pittsburgh?
We enjoy going to parks and restaurants.
Share a funny family memory.
Our daughter says the darndest things.  One time I told her she looks nice and she looks in the mirror and says, "Mamma, I look fabulous!"  My husband and I could not help but laugh as she caught us both off guard.
What is your family's favorite restaurant?
Our favorite restaurants are Taj Mahal, Aladdin's, and First Watch.
What is your family's favorite meal to cook at home?
We don't cook too much due to our busy work schedules, but my daughter and I like to bake together. Here's a recipe of an almond flour cake we make whenever we get a chance: 
How did you decide to schedule a family session with Laura Mares Photography?
We've worked with Laura before and love her work.
How did you prepare for your family photo session?
I tried to follow some of the tips provided by Laura on her website, and made sure our kids were well rested and fed before the session.
What is your favorite portrait from your family session?
There are a lot that we just absolutely love. The ones where the kids are dancing as well as the spontaneous one where we're sitting and I'm looking at the camera and Alex is tending to our son while our daughter is looking away. This picture basically summarizes our daily life that can be chaotic yet fun:)
Would you like to share any final thoughts on your family session?
We love working with Laura and she has given us some of our most beautiful pictures as a family that we'll forever cherish.
Ready to document your story?
Let's work together to create beautiful images that you can treasure for a lifetime!