We find ourselves watching our waiter pouring Moroccan Tea for us from an alarming height above our teacups. I need not worry, he clearly has mastered this unique custom. We learn that the higher it is poured the more respect is being shown. While sipping our delicious mint tea and soaking in the refreshing sights, scents and sounds, it feels as if we have been transported to a Sultan's Palace.
Lenna and I are celebrating our 20 year "friendiversary" in Toronto. We met our first day of class teaching English at the Caledonian School in Prague and have been the best of friends ever since. We have spend countless hours laughing, dreaming, and eating international food together. Perhaps our absolute favorite thing to do is trying new types of pastries! We chose to celebrate in Toronto because it is an international city full of adventures just waiting to be experienced! Luckily we both love to explore new cultures, try new food and meet new people.
St. Lawrence Market
Distillery District
Tall Ship Kajama
Museums: Art Gallery of Toronto, Bata Shoe Museum, Royal Ontario Museum
Explore: parks, fountains, festivals, public transportation, famous landmarks
Must Try Foods: Chinese food from China Town, Traditional Butter Tarts, Peameal Bacon Sandwich, Tourtiere meat pie, Poutine,

Moroccan food

Find unique shops
While both of us are experienced travelers, we still have unique planning styles. I filled my journal with inspiration from blogs and YouTube videos, Lenna pinned top sites and restaurants on her google map. Amazingly, St. Lawrence Market topped both of our lists. National Geographic named St. Lawrence Market the best food market in the world. Here you can find produce, meat, cheese, fresh noodles and the best mustard in the world. Anthony Bourdain once said that Toronto could be proud of the classic Peameal Bacon Sandwich. You will need cash to pay for the famous sandwich from Carousel Bakery. The grilled kaiser bun with Canadian bacon and maple mustard is both hardy and flavorful. Lenna uses a knife to finish every bit of mustard. We decide that although we can't take a sandwich home to our families, we have to take home some of the delicious mustard! 
Amazingly, we find the unique maple mustard is sold just around the corner at Kozlik's! I purchase several jars and enjoy a carefree conversation with the man selling the quality mustard. He tells us stories about famous chefs who love his mustard. We learn he is originally from South Africa and is a retired professional photographer. We ask about his favorite restaurants in Toronto and he shares that his favorite dim som (appetizer) restaurant is Rol San on Spadina.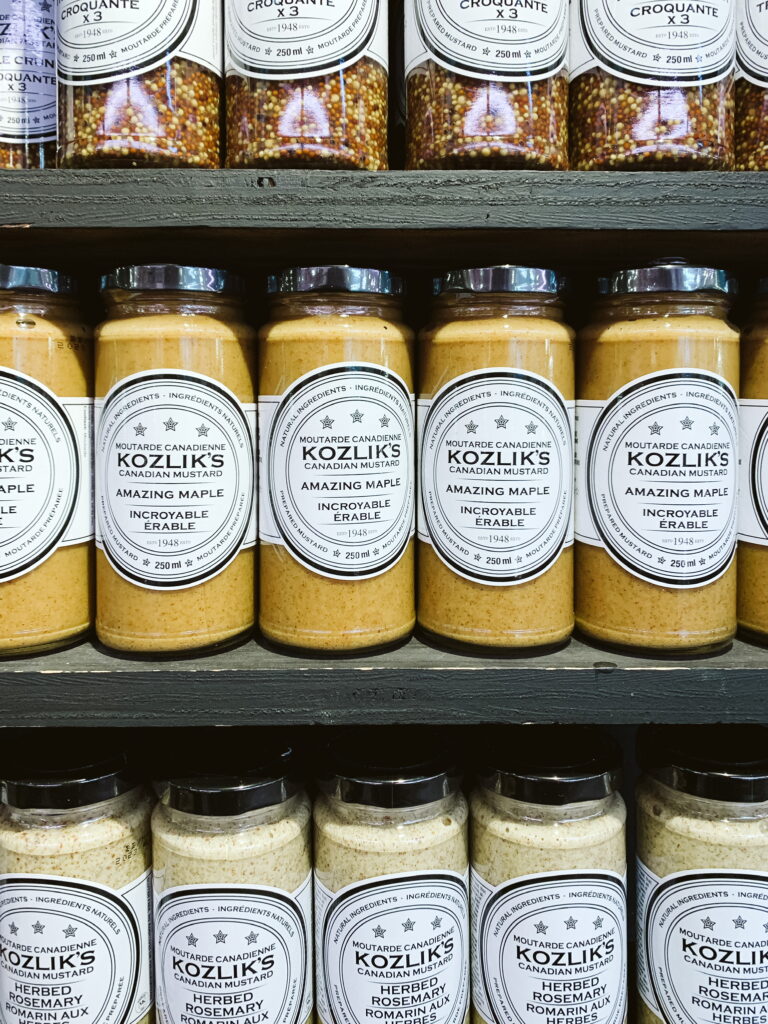 The Distillery District is a short walk from St. Lawerence Market. The area is filled with restored brick factories, brick lined streets, and restaurants. Since we are still full from our peameal bacon sandwich, we focus on the boutiques and pop up shops. Soon we find the amazing Gluten Free Butter Tart Pop Up. With so many options it takes a minute to narrow down our selection. We ultimately decide on the vegan and lemon curd. While we are still enjoying these delicious Tartistry butter tarts, we can't help but notice that their two most popular varieties are being restocked. We can't help ourselves, we order two more to enjoy later – the maple and whiskey tarts.
Before we left home, we made two reservations for our trip: our Airbnb and a sunset cruise on the Kajama. We enjoy the music, hardy poutine, and the wind in our hair. But it's the picturesque views of the Toronto skyline that make the boat ride a highlight of our trip.
We visit three museums. I love visiting art museums and couldn't wait to explore the Art Gallery of Toronto. The rugged landscapes by the Group of Seven are distinct and inspiring. We stop by the Royal Ontario Museum and the Bata Shop Museum and find a couple unique gifts from each of their stores.
Before leaving Pittsburgh, Lenna sent me a public transportation map of Toronto. I printed it and highlighted popular destinations and landmarks. It helped me get an understanding of the general layout and places to group together to save time traveling from place to place. I marked our AirBnB, Casa Loma, the University of Toronto, Kajama's dock, St. Lawrence Market, the Distillery District, museums, graffiti alley off of Queens, Eaton Center, Nathan Phillips Square, Younge-Dundas Square, Berczy Park Dog Fountain, and Roundhouse Park.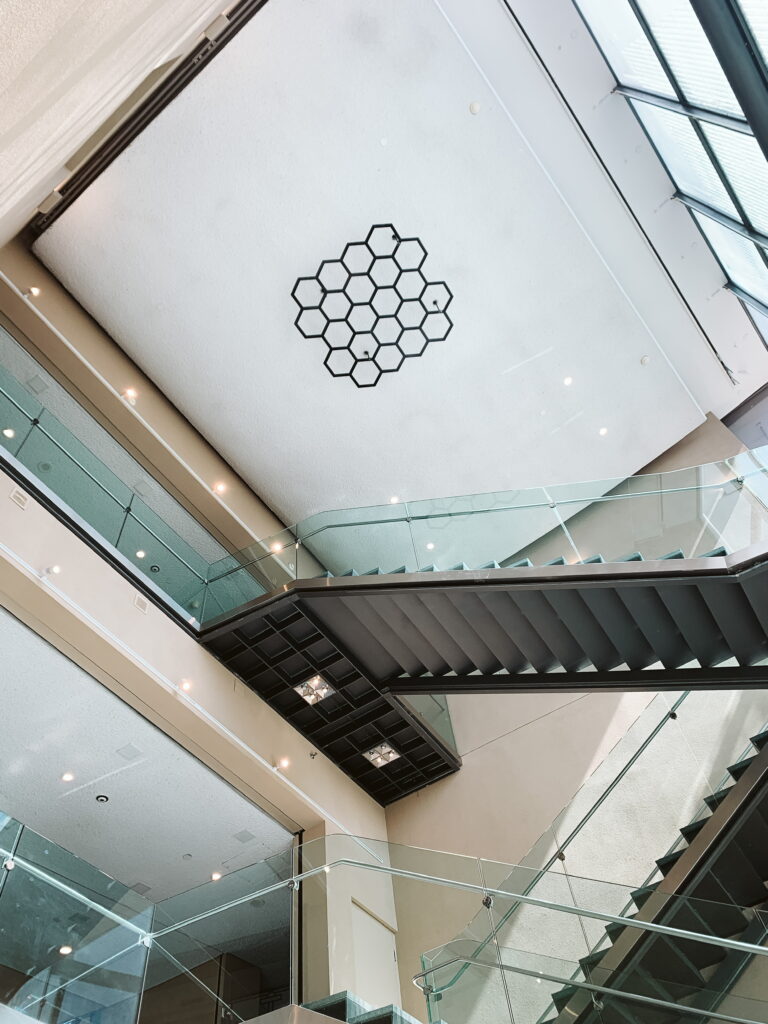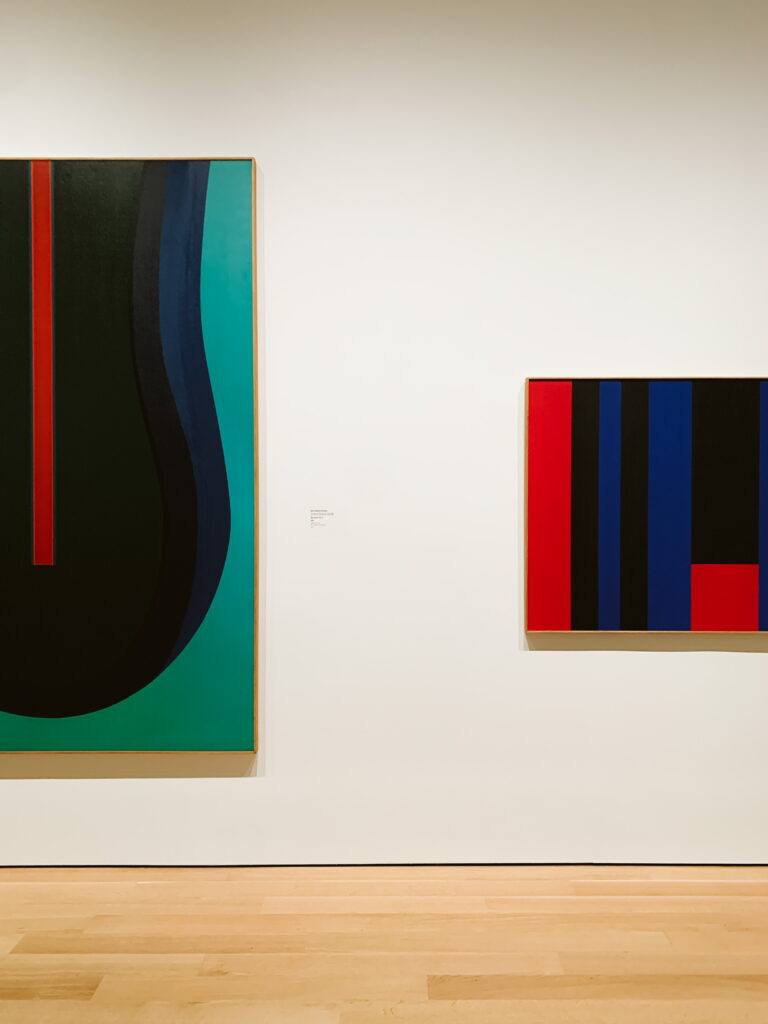 Dim Som and/or Bao in Chinatown – We recommend Mean Boa and Qin's Garden. One of my favorite dishes from our trip is the fried pumpkin pancake filled with red bean paste from Qin's Garden!
Traditional Canadian Butter Tarts
A Peameal Bacon Sandwich from 

Carousel

 Bakery
A Tourtiere Meat Pie – a meat pie with rosemary, oregano, sage, ginger, marjoram, and thyme
Poutine – French Canadian French fries with cheese curds and gravy
Moroccan – We love our meal at the Sultan's Tent! We shared chicken Bastille, Mediterranean beef stew, amazigh tajine. Next time I'd like to try the roasted cauliflower!
Since, I love gluten free and dairy free meals – I highly recommend anything from Kupfert + Kim.
We find art prints, printed canvas bags, maple tea, and a maple leaf hat to take to our friends and family at home in Pittsburgh. The Bata Museum Shop, Plant Society and Kionodo are my favorite shops.
Airbnbs are always my first choice for accommodations. I truly believe you have a more authentic visit if you stay in a local home. Airbnbs hosts often share tips to help you get the most out of your stay. We stayed in a Victorian home in Harboard Village between the University of Toronto and Chinatown.
A few more photos from Toronto
Here's a map highlighting our favorite spots in Toronto to help you plan your own weekend adventure in Toronto!